Many people have dual boot computers with Linux(Ubuntu), and Windows installed together. Now if you are not using a virtual box, it is not possible to run one system on the other, and at once you can only one operating system. So if you want to transfer a large number of files from one operating system to the other, then an option for you is to use a shared partition.
A shared partition will act as a common partition between the Windows and Linux environments, and you can access this partition using both the operating systems. But how do you create this shared partition in your computer with two operating systems? That is what we will take a look here in this article.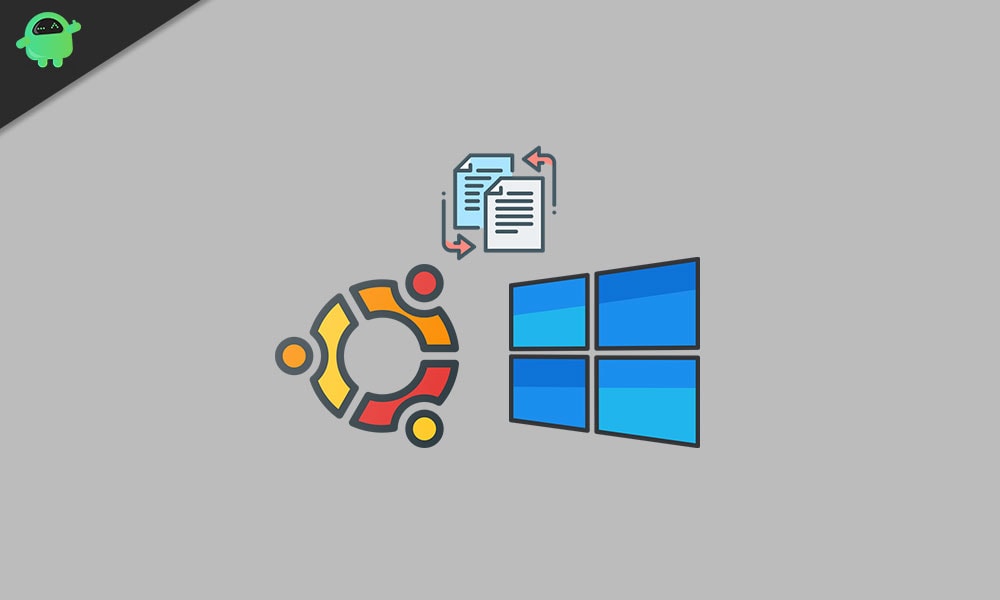 How to transfer files from Ubuntu to Windows 10?
Now to create a shared partition, you have to use a tool for formatting and partitioning drives. Rather than going for a third party application, best would be to use the Windows built-in tool, the Windows Disk Management tool.
Right-click on the Start button and click on the option "Disk management."
Then you will see a list of all your drives. The top half will show you the volume information and the bottom half will show you the partitions assigned to each drive.
Right-click on a large partition which has an ample amount of free space.
Choose the option "Shrink Volume."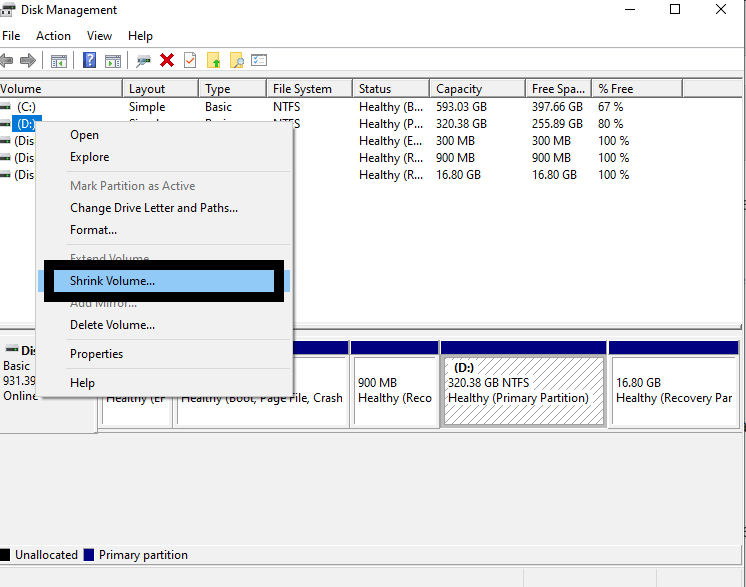 Then it will take a while for analyzation following which you will see a window asking for the amount of space you want.
Here enter a numerical value in the field "Enter the amount of space to shrink in MB." If you wish to free up to 1GB data, then enter 1024 as it requires you to enter the value in terms of Megabytes.
Finally, click on Shrink.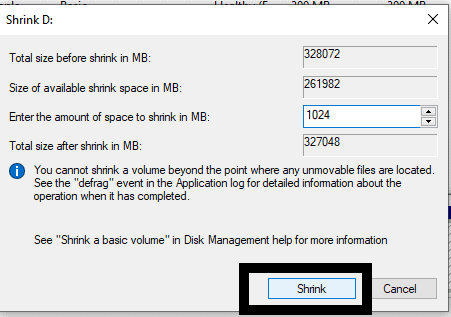 Now in the Disk Management window, you will see available space labelled as "Unallocated". Right-click on it and choose the option "New Simple Volume".
Enter the same data size again in the next window as it will allocate that amount of size to the new partition. Then click on Next.
Then assign the drive letter for your new drive and click on Next.
In the next window, keep the allocation unit size at default and set the File System as NTFS. Set a name for this new drive in Volume label, check the "perform a quick format" checkbox and then click on Next.
At the final stage, click on Finish, and it will initiate the process of creating and formatting your new drive partition.
Once all that is done, you are now all set to use this new drive partition to transfer files between the two operating systems. When you are one Windows, you will see this new drive partition in the Windows Explorer. However, with Linux, you will have to open up File manager then go to Other locations to access this newly created drive partition.
Remember that the NTFS file system is only supported in the modern and most recent Linus distributions. This is because they have the ntfs-3g driver package built into them. If you are on Linux distribution where you are unable to access this NTFS drive partition, then install the ntfs-3g driver package manually in your Linux distribution.
Once you have the new drive partition showing up in both Linux and Windows, you can copy or move files to this drive to access them directly from both the operating systems. You can even delete the files or modify them in both the operating systems. So if you want to transfer files over from Linux to your Windows, or from your Windows to your Linux, then do it using this shared partition available for access to both of them.
So that is how you transfer files from Ubuntu to Windows 10. If you have any questions or queries about this guide, then comment down below, and we will get back to you. Also, be sure to check out our other articles on iPhone tips and tricks, Android tips and tricks, PC tips and tricks, and much more for more useful information.