An unfortunate incidence with most Ubuntu releases is that updating to the latest version of Ubuntu often results in encountering various problems. However, these issues are generally not that serious and can be resolved with a bit of effort and technical know-how.
One such problem being faced by a number of users is the No Sound issue in Ubuntu. Namely, there is no sound to be heard when trying to play media files, such as music or videos. This could be taking place due to a number of causes. Your speaker settings could be configured improperly, or perhaps your hardware is outdated.
Luckily, this issue is fairly easy to fix. We have come up with an all-new guide to help you resolve the no sound issue in Ubuntu with relative ease. Start reading down the guide and try out the listed fixes until you find the one that works for you.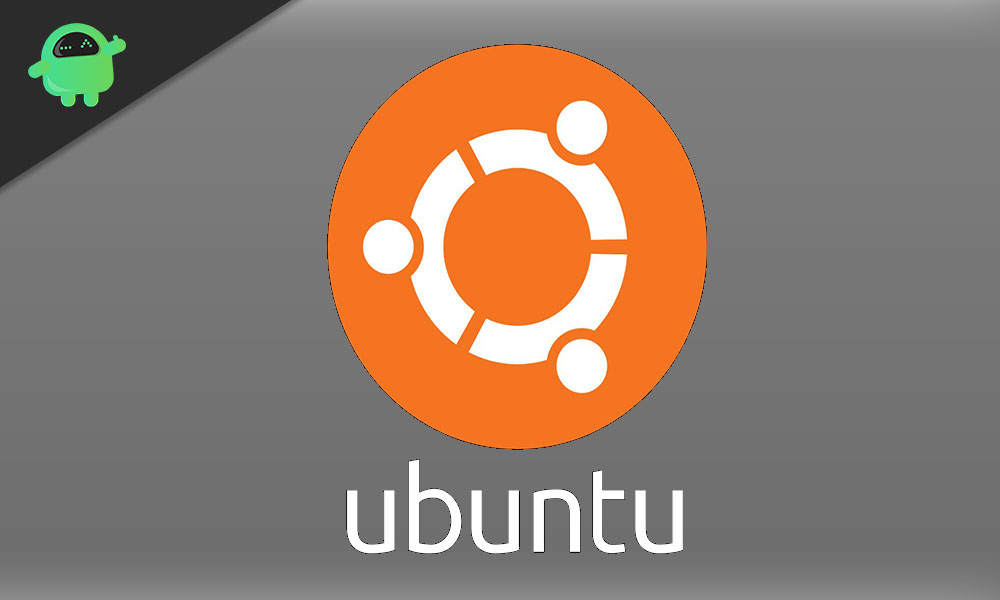 How to Fix the No Sound Issue in Ubuntu?
As this issue is already troubling a lot of users, we have here the easiest and the best fixes that will help and fix the issue completely. For proper guidance, read the guide completely and don't miss out on any step. Don't be in a hurry while performing the steps. So let's get started.
Installing Volume Control for PulseAudio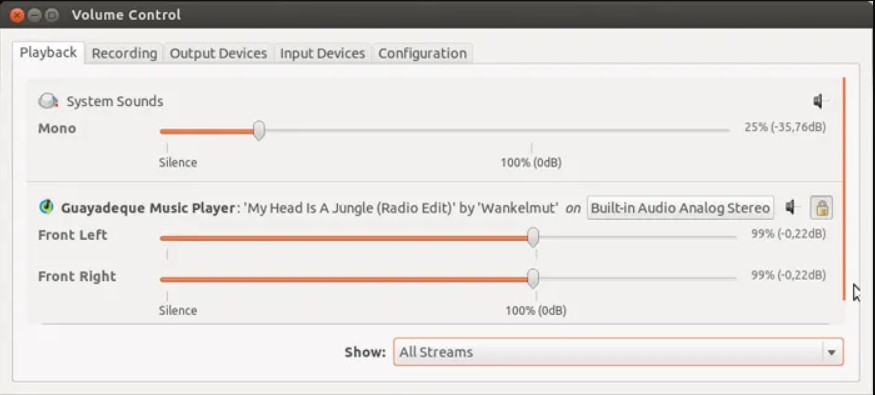 PulseAudio is the open-source default sound driver setup for a lot of Linux distributions. It is pretty well-crafted and operates in co-ordination with ALSA and OSS drivers in order to ensure that audio signals are transmitted between your computer speakers and the programs running on your operating system.
Although PulseAudio does have its unique volume control system, it is a bit inflexible and does not allow you to access every individual playback stream. An alternative is to use Pavucontrol to individually handle every sound device on your computer. This will enable you to adjust the sliders there and ensure that every device's volume levels have been appropriately adjusted.
You can install Pavucontrol by launching the Terminal and typing in the given commands –
pulseaudio --start

sudo apt-get install pavucontrol
When you have finished doing this, open Pavucontrol and switch over to the Output Devices tab. There, ensure that your default speakers have been selected.
Have a look at your Speaker Settings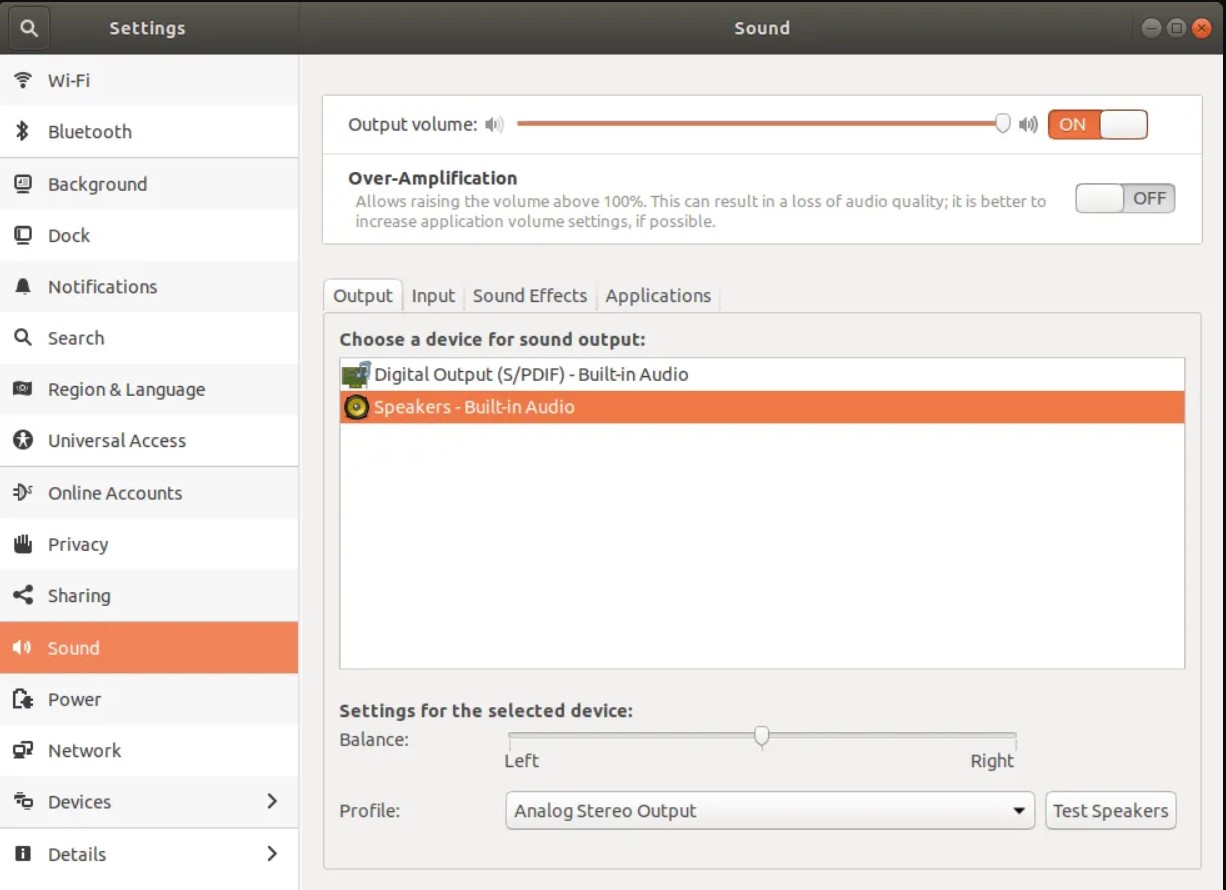 If you start facing audio problems on your Ubuntu, it is advisable to immediately have a look at your speakers and headphones for issues with the physical connections. Sometimes, the problem lies with a disconnected cable, or one plugged into the incorrect port.
Make sure that any Bluetooth devices you are operating have been paired up properly. Also, check up your devices' volume controls, and ensure that you have set them to optimum levels. Lastly, make sure that you have activated the right output device and have not accidentally muted the output volume.
Have a Look at the ALSA Mixer
PulseAudio works via the ALSA-level volume controls behind the screen. You will be able to obtain much more precise control over your ALSA-level volume by following the given procedure:
Launch the Terminal.
Type in "alsamixer" and hit Enter.
In the screen that appears, hit F6 and choose your sound card there. In case the default option is not working, you can choose any of the others as well.
Choose a volume control by pressing the left and right arrow keys. The option you choose will be displayed in red color.
Press the up and down arrow keys to adjust volume levels for every control.
You will notice "MM" written under the volume bar if a mixer control has been muted. You should watch out because a bar can be muted despite being completely filled. If you press the M key, the selected control will be unmuted and the "MM" will change to "OO".
Close the alsamixer by hitting the Esc key.
Before leaving, make sure that the appropriate controls and the master control are not muted. This is because sometimes PulseAudio applies your mute/unmute settings for a particular control to other controls as well.
Proceed to load ALSA all over again
If the no sound issue remains unresolved, you can try loading ALSA freshly. You can achieve this by typing in the given command at the Terminal:
sudo alsa force-reload

You will notice the output screen above when it is successful. After that, restart your computer and check if the sound issue has been fixed.
Reinstall both ALSA and PulseAudio
In case none of the given procedures resolve the no sound issue for you, you should install ALSA and PulseAudio all over again. To do that, launch your Terminal and type in the given commands:
sudo apt remove --purge alsa-base pulseaudio

sudo apt install alsa-base pulseaudio
Now proceed to reload ALSA and then restart your system.
We hope our guide helps you fix the no sound issue in your Ubuntu. If you liked our guide, comment down below with your queries and feedback. Further, check out our other guides on iPhone and iPad, Games, PC Troubleshooting, and Android. We want you to participate in the $150 giveaway by subscribing to our YouTube Channel.