Weapons and gear are, in fact, the most important aspects of the Immortals Fenyx Rising RPG game. You have the option to upgrade all sorts of elements in the game, including the latter two. However, although they're somewhat of the same thing, they're two separate systems in reality. Hence, upgrading gear follows a slightly different process from upgrading weapons.
Weapons actually feature a different category as gear is meant for your armor and helmets. Upgrading them is vital for your survival so it is something we must start with. As the system follows a different process, we'll get you through our guide on how to upgrade Gear in Immortals Fenyx Rising to learn deeper about the matter.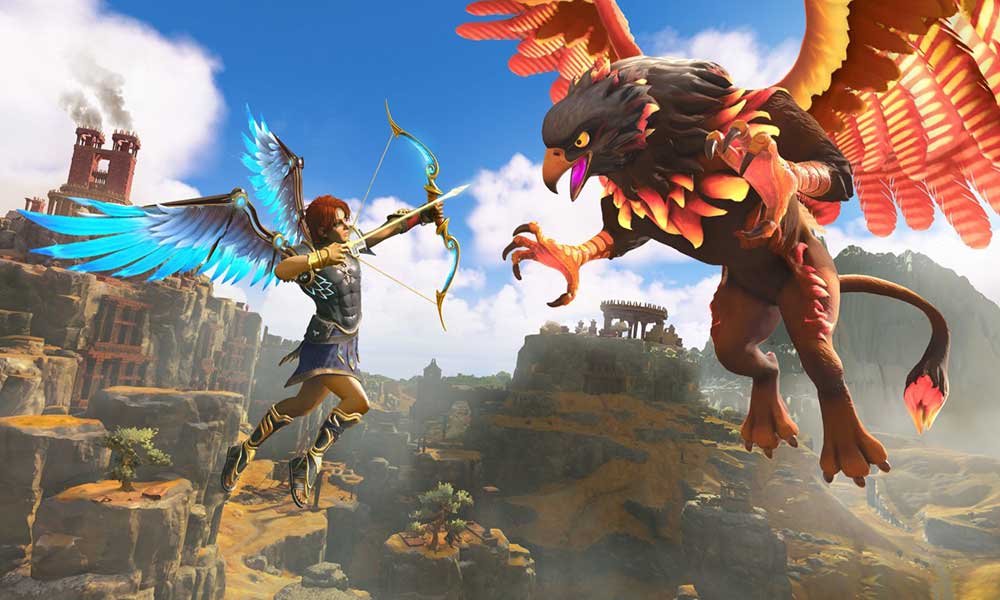 How to Upgrade Gear in Immortals Fenyx Rising
If you wish to upgrade your gear in Immortals Fenyx Rising, you'll have to head to the Hall of Gods in the Valley of Eternal Spring. Here, you'll find the Health Upgrade Station. Near to it, you'll find The Forge of Hephaistos, which is your ticket to upgrading your gear. To make the upgrade, head to The Forge of Hephaistos and interact with it. Interacting with it will pop up the upgrade menu. On the upgrade menu, look for a gold square. The gold square on the upgrade menu indicates that you have enough resources to upgrade an item. Simply press and hold confirm to make the upgrade. Your gear in Immortals Fenyx Rising has eight different levels. In addition to this, they also gain an extra perk if they reach level 4. If you wish to know what this perk is, please check for it in the inventory menu as each armor piece comes with different perks.In order to upgrade your gear in Immortals Fenyx Rising, you're gonna need two different materials. They are Blue Adamantium and Purple Adamantium. If you're wondering how to get them, be aware of the fact that Blue Adamantium is very common in the game, whereas Purple Adamantium is one of the rare materials. You can get Blue adamantium by defeating enemies, during vault loading screen as you fall into Hades, by cutting down bushes, etc.

On the other hand, Purple adamantium is more of a rare find. If you need to collect them, you're gonna have to dig into Epic chests and night chests in the game. Epic chests are the ones with an icon of an armor set and you can find them throughout the world. They're mostly associated with a fight or a puzzle. Night chests have a moon icon over them and you can only find them at night, making it a lot harder to get to them.

With that, we're through with our guide on upgrading gear in Immortals Fenyx Rising. Upgrading gear in the game is pretty easy. However, it is indeed a fact that you'll have to find a handful of Purple Adamantium to mark the upgrade. That said, we hope reading the guide above has brought some valuable information and help to you.

Please let us know by commenting down below if you have any further queries regarding the same. Also, check out our iPhone Tips and Tricks, PC tips and tricks, and Android Tips and Tricks if you've got queries for it or want help. Thank you!