One of the most dreadful situations arises when you are out and your battery is about to die. While some people usually take a power bank with them, but that is not always the case, and even those people are few in number. In those scenarios, a public USB power plug is what comes in pretty handy. You just have to plug in your device and let them do the rest. Granted, they score pretty high on the ease of usability index, but unfortunately the same can't be said in regards to security.
There is a serious security concern and the evil-minded peoples are just looking for this window of opportunity to infect your device. In those cases, USB Data Blockers definitely come in handy. Well, let's check out what exactly they are and how do they act as a preventive measure. After that, we will also have a look at some of the best USB Data Blockers that you could get your hands on. Let's begin.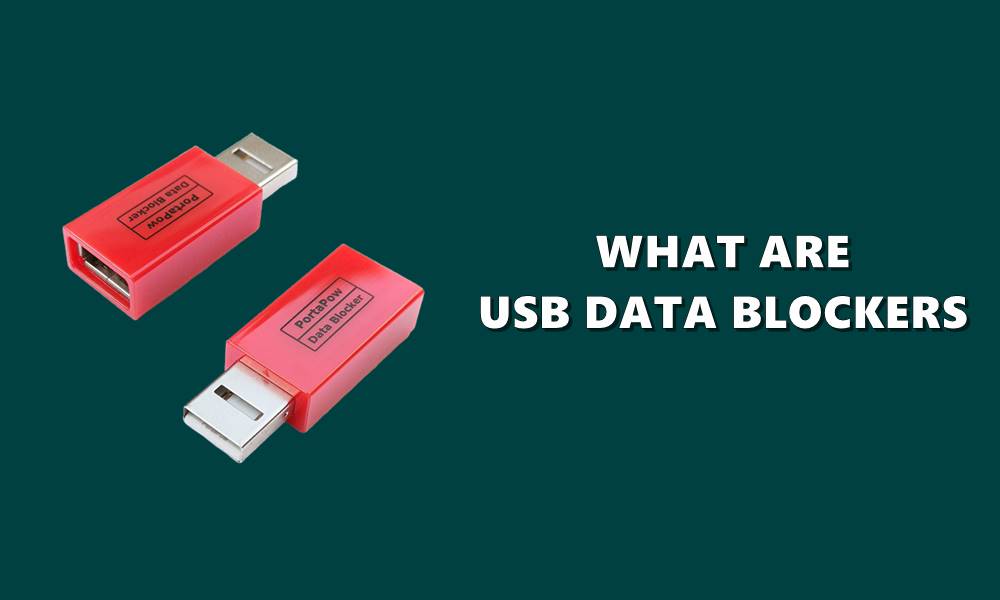 What are USB Data Blockers
When you connect your device to any public USB power plug, for a quick charge, there' a huge security risk. Your device might get infected with malware, viruses and other such malicious programs. Well, not only that but there's also an added risk of data loss and theft. This is where these USB Data Blockers comes into the play. Acting as a protective layer, they prevent the charging pins from coming through your device. As a result, no data transfer will take place, but your device will still be charging. as if it's directly connected to the charging hub. Sounds interesting, right?
The Best USB Data BLockers
Now that you are fully aware of the Data Blockers and their functionality, let's check out some of the best USB Data Blockers available for you right now.
1) PortaPow 3rd Gen USB Data Blocker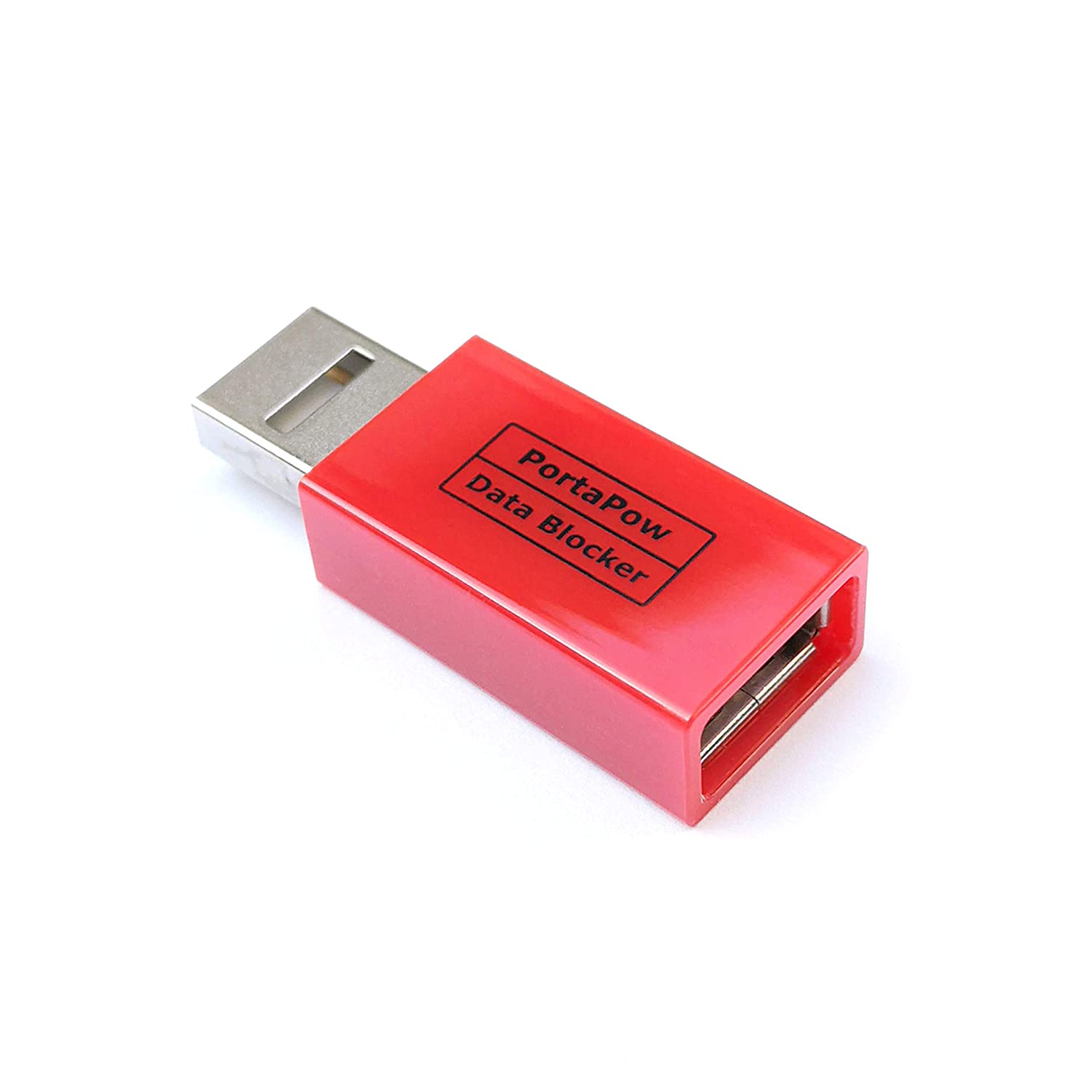 This is one of the widely used data blockers for ages. Being a data blocker, it efficiently blocks access to malicious programs software and viruses. But that's not its sole USP. There's a smart chip embedded in it that gives you high-speed charging capabilities. Furthermore, compatibility shouldn't be an issue as such, as it supports both Android and iOS. Even Government agencies of various countries like the US, UK, Canada all use this data blocker. Definitely worth a try.
2) SENHUO 3rd Gen USB Defender & Data Blocker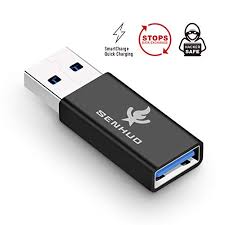 Next up, we have the SENHUO 3rd Gen USB Defender & Data Blocker. If you are using USB ports in public places, then you should definitely use this tool. It does a pretty decent job in protecting your device from viruses and malware. Furthermore, the cross-platform support is what makes this data blocker a useful tool.
3) EDEC USB Data Blocker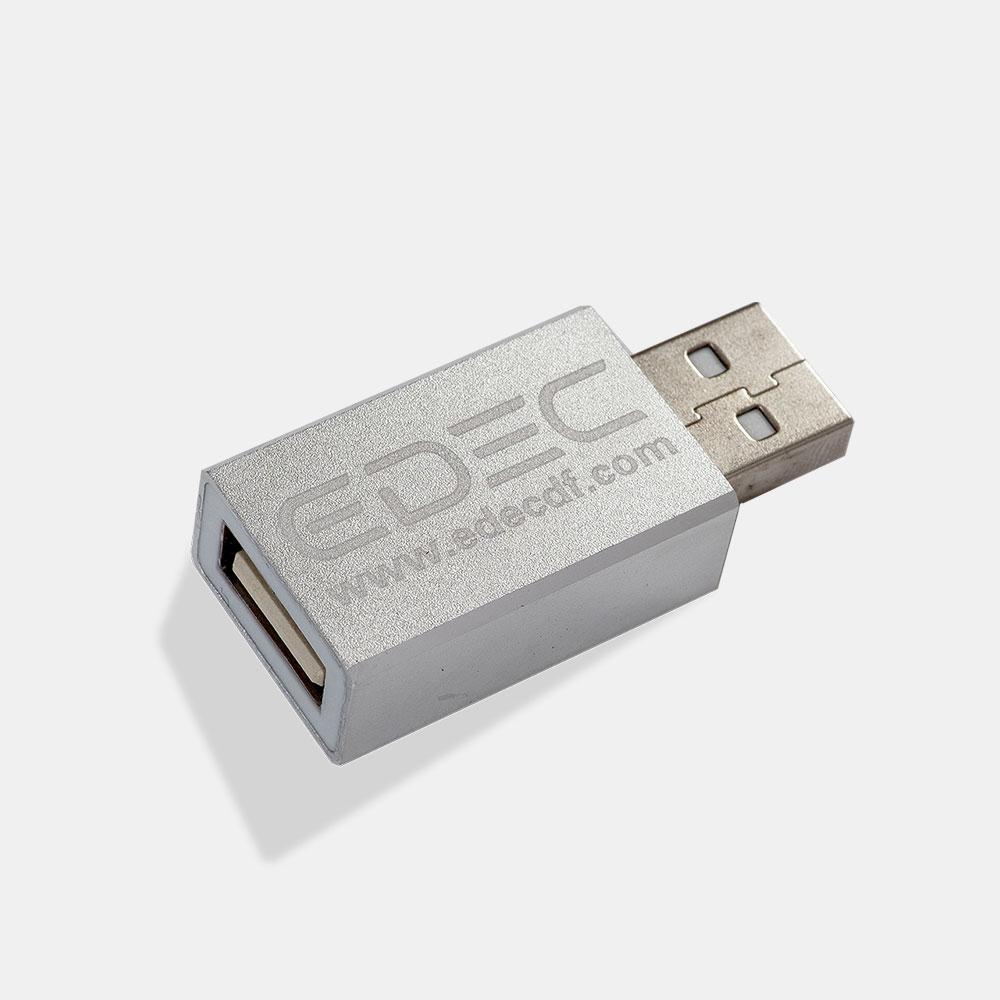 One of the major usability factor associated with these data blockers is the ease of mobility. And in that regard, it could probably boast of being the most pocket friendly. With its compact size, you could take it anywhere without any fuss. Similar to the above two, this is also compatible with both the Android and iOS ecosystems.
4) Amptec FC3XD Data Blocker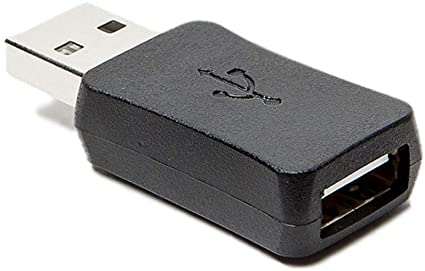 Another pretty nifty tool, the Amptec FC3XD Data Blocker does a solid job in protecting your device from viruses and other malware. Once you have this data blocker, you could forget about the worries and issues pertaining to charging your device in public. As far as charging goes, the device features a 1.6AMP output current, so you could charge it pretty quickly as well. Over and above, the tool is wrapped around a PVC body, hence it scores pretty well in the build quality as well.
5) ChargeDefense Data Blocker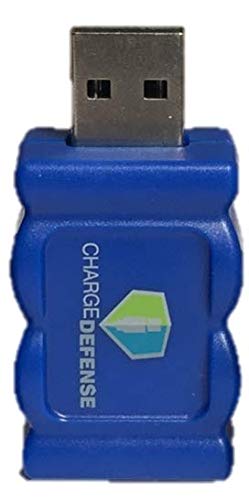 What else could be said about this except for the fact that it is being used by White House employees as well. The design, build quality, protection from data theft, malware and viruses are all top-notch. The only reason why some of you might not want to try it out is the fact that as of now, it only supports USB2.0. With no support for Type-C and USB 3.0, chances are it might fail to arouse much anticipation among users. Still a pretty handy utility tool from the security point of view.
Conclusion
So this was all about the USB Data Blockers. With issues pertaining to security at an all-time high, it is of paramount importance that we give notice to these important utility tools. In this regard, make sure to use these data blockers when you are about to charge your device using a public USB charging slot. Stay Safe! On that note, here are some iPhone Tips and Tricks, PC tips and tricks, and Android Tips and Tricks that you should check out as well.