Cameras are important, especially in the age of remote work being popularised in most companies, having a good webcam for personal as well as professional needs is becoming a new necessity. Most laptops do come with a built-in camera, but they certainly are not the best cameras you can use right now. Vidlok Auto Webcam Pro W90 is here to solve all webcam related issues with most consumers by giving them a webcam that matches the quality of the industry standard.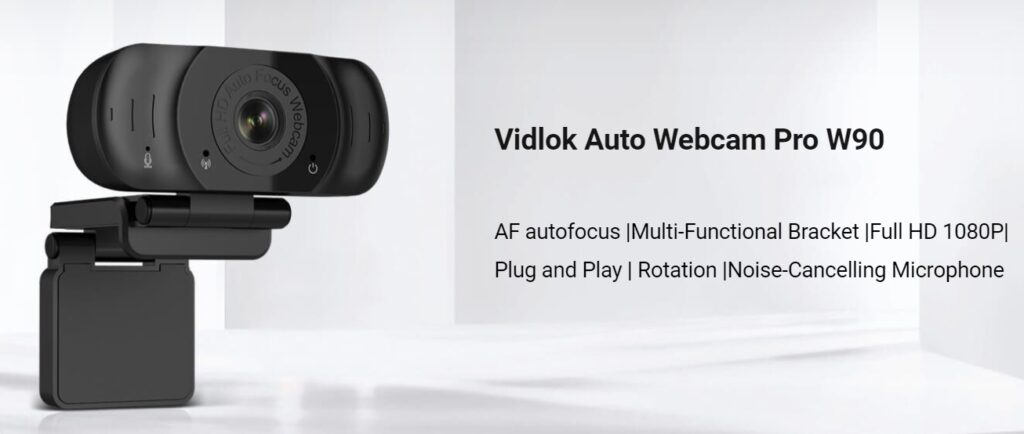 If you work in a company, giving an interview or talking to your family and friends, having a good webcam definitely helps you to convey your messages better and not to mention it gives a good overall vibe to the conversation. Gone are the days where you have to use a potato camera setup to attend your office Zoom calls. Upgrade yourself with the trend and get the latest Vidlok Auto Webcam Pro W90 which will enhance your online interactive experience.
Vidlok Auto Webcam Pro W90 – Webcam for daily needs
The 2021 pandemic definitely has bought a revolution in the work industry and office culture. Having regular online meetups and interaction sessions is the new normal for our generation. Whether be is online meetings, webinars, interviews, online classrooms, a webcam is something that helps you to connect with other people.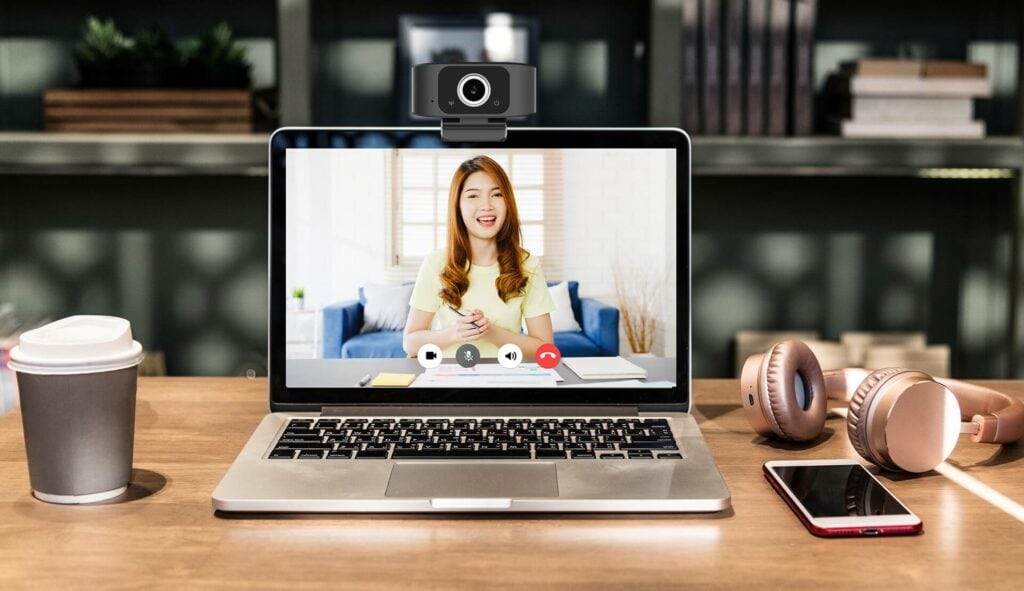 Sadly the webcam which comes preinstalled in most laptops are not of great quality, they are dull, they lack autofocus, they have a mediocre microphone, and the list goes on, and they are not even present in most Desktop PC! Vidlok Auto Webcam Pro W90 solves all of these problems, and here are some features you will absolutely love about it.
1080P Full HD Webcam
Vidlok Auto Webcam Pro W90 comes with a full HD 1080P camera Which gives you a clear picture of yourself as well as your surroundings. Ultimately perfect for any official meetings, virtual classrooms or talking with your friends and family over video calls.
Artificial Intelligence noise reduction
The most annoying problem of visual sessions is the background noise which is inevitable. You can't stop the fan from running, or the construction workers outside, or the vehicles buzzing on the road. But what you can do is noise cancellation to reduce any possible disturbance or noise in your background. Vidlok Auto Webcam Pro W90 comes with an inbuilt AI that enables noise cancellation and a noise reduction system, which can help you to eliminate unwanted sounds while you're on-call.
Fast autofocus
Autofocus is especially important when you're on a video call or an interview call. Most laptop webcams or PC webcams do not have autofocus, so they don't produce the best image quality. This can leave a really bad impression with whom you're having a conversation. Vidlok Auto Webcam Pro W90 comes with a fast autofocus system so you can enjoy your virtual meetings without worrying about focus issues.
High frame rate of 30 FPS
A high frame rate Webcam will give more consistency while video calling someone as compared to traditional webcams. Most webcams give 15FPS or 12FPS, which is below average and does not produce the best quality of video imagery. But Vidlok Auto Webcam Pro W90 can work with 30FPS footage which is in focus and crystal clear.
Supports live streaming
Most people use webcams for live streaming or use them for an extended period of time. Where most third-party Webcams gets warm overuse, Vidlok Auto Webcam Pro W90 can support live streaming easily. With its inbuilt microphone, noise cancellation and fast autofocus system, it makes the perfect companion for live streamers. No more bulky setup needed, you just need Vidlok Auto Webcam Pro W90.
Where can you use Vidlok Auto Webcam Pro W90
I'm surprised you asked that question, but webcams are used everywhere. In online mode of teaching, in an online class, in online exams and online company meetings. With the epidemic, most companies are having interviews and employee sessions over webcam. So having a good webcam is a mandatory gadget you should have, just like your smartphone.
Conclusion
Vidlok Auto Webcam Pro W90 is an amazing camera for PC needs, and it fits the needs of many users ranging from teachers, students, college graduates and the majority of companies. It makes the online interaction more realistic with its active noise reduction system and fast autofocus. Not to mention its crystal clear 1080P footage makes the interaction more realistic than ever. Do check them out on Facebook and Linkedin for more exciting products and upcoming discount offers.