In this tutorial, we will list out some of the common Wasteland 3 problems and their workaround that will help you to rectify these issues. Set in the pre-apocalyptic era, you are the last surviving member of your team and have to make some pretty important decisions. Further gameplay is shaped up deciding on what you ultimately end up choosing at each stage of the game. Both its predecessor managed to gather quite a lot of praise and the third installment seems to have effectively carried forward this lineage.
The storyline, mission set, and challenges are all worth commendable. But what isn't is the fact that you might be greeted with a few errors and issues along the way. But fret not. If this ever happens with you, you should straightaway refer to this guide that outlines all the Wasteland 3 common problems and their workarounds. Without further ado, let's check it out.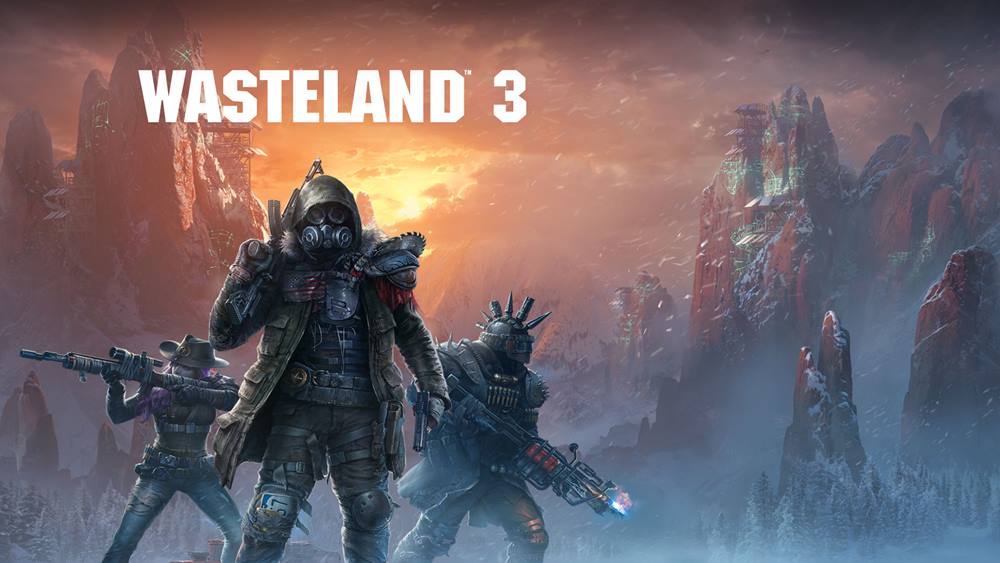 Wasteland 3 Common Problems and Workaround
The game's developers have recently released a new update that fixes in quite a few bugs alongside bringing in the stability improvements. So before you move ahead with advanced fixes, we recommend you to download and apply this update, which will fix the following issues upfront:
Update v1.03: Issues Fixed Changelog
If your character equips a weapon from the inventory and then you swap that character with another one that doesn't have that weapon, then the selection reticle used to get stuck. This issue has now been rectified.
In the tank's movement grid, you might have noticed that the attack range for Kodiak wasn't not displaying properly. It has now been fixed as well.
Along the same lines, they have also fixed the Action bar and the Selection box. Likewise, the Kodiak's weapons issues of not inflicting damage on the enemies even after attacking them have also been fixed.
Another minor issue was the fact that the world map merchant's reputation always seems to show as Neutral, even when that wasn't the case. The developers seem to have taken note of this issue and have fixed it.
After a guest quits the game, he might have a hard time joining the lobby. Well, after the v1.03 update, that will be a thing of the past. Furthermore, in the console version, guests this used a deployable ploy to bring in the enemies to the fight seems to face frequent crashes. This issue has since been resolved.
Not to mention the fact in some instances your enemies might actually get stuck in the wall cycle. This really gave a hard time to the players in killing off such enemies. The update has patched this issue as well.
Furthermore, there were also complaints that players weren't able to close the Player Options menu until and unless they end up selecting something. This unnecessary called for an extra step, which seems to have been fixed.
There was another issue that the guests were facing. many of them were not able to equip preorder bonus weapons, especially in co-op sessions. That is now in the past as the update has fixed this issue.
Even after you move your arm away from an enemy, they used to remain highlighted. This caused a great deal of confusion to the users, but the update seems to have rectified this issue.
So these were some of the common Wasteland 3 problems that the Update v1.03 managed to fix it out. If your issues didn't find its place in the above list, then fret not. We have plenty of other tips and workarounds that should fix your in-game issues. Follow along.
FPS Drop
This seems to be a common issue for most of the games nowadays. And unfortunately, Wasteland 3 seems to be no different either. We are seeing quite a few complaints lined up where users are seeing frame drops all the way up to 12-15 fps. This is definitely going to give a hard time in carrying out the challenging missions set of this game. Colorado Springs and Patriarch's Palace seems to be among the two most common locations where the frame drops are happening.
As for the fix, there doesn't seem to be any official workaround as of now. But you could try lowering the game's graphics settings and check which resolution optimizes the gameplay. Then you should stick to that pixel settings until an official patch gets released which should hen fix one of the most common problems in the Wasteland 3 game.
Downloading From GOG Error
Many users who flocked over to the Good old games website to download the game seems to be having a buggy experience. For some, the installation button is altogether greyed out, while others are getting the 'installation failed every time they try to install the game from GOG. The below Reddit thread is just one of the many such examples:
Here I sit, more in boredom then in terror. Tried to download and only got an error. from Wasteland
To fix this issue, you might have to take a manual route, In other words, you should manually download all the installation files of the game and then install them onto your PC. But while you are installing the game, make sure to do so inside the existing GOG games directory. This will then help GOG in recognizing that your game is indeed valid and you should then get the option to launch the game.
As for the first time user, they might not have the GOG directory on their PC. In this regard, you could download any random game of your choice that doesn't eat up too much of your network bandwidth or disk usage. This will then create the required directory on your PC. You should install Wastelands 3 in that directory and the problem will be resolved.
Mouse Button Re-Binding Issues
Weel, another of the errors that a lot of games can't escape from, the mouse button rebinding seems to encapsulate the third installment of Wasteland 3 as well. The thing is most users are not able to bind their mouse button to some other controls like Crouch to Shift, switch Q and E among others.
The only workaround that seems viable at this point in time is that you should remap your mouse controls to the keyboard commands. You could also make use of some third-party apps for the said purpose. But then it might slow down the game as well. So it is better to go ahead with the manual remapping of keys and this Wasteland 3 problem will be effectively dealt with.
Multiplayer Connection Issues
Complaints are also being lined up about multiplayer connection issues, Co-op Crashing/ Drop-outs and the Coop Lobbies Not Join-able. These have been mentioned across various Reddit forums. No doubt these types of issues really kill the intriguing and immersive gameplay of any multiplayer games. But on the brighter side, the fixes are quite easy to execute. As per the official developer forum, Co-op Direct Connect Port Forwarding should rectify this issue.
While they have published a detailed guide on the same, here is what needs to be done in a nutshell. On your NAT devices, such as your home router, you can set up port forwarding on a UDP port of your choice. For example, you can set up a port forwarding on UDP port 7777, and then use 7777 as the host. In other words, open a UDP port to whatever you've set (default is 7777) and that's it. You have recited another pretty common problem of the Wasteland 3 game.
Camera Movement Issues
Many users are complaining that the camera movements via the W, A, S, and D keys had too much inertia and a weird "smoothing" effect. The below Reddit thread is an example of one such issue:
While there isn't any official fix for the same, users have reported success by making use of the Middle mouse button for rotation purposes. This workaround should fix the unnatural directional movements.
Issues with Game Saving
While all the other bugs were mostly GUI and control related and might not infuriate users much than this one. There are a few instances where users are unable to save their game's progress. They then ultimately end up losing their hours of gameplay. The issue seems to be mostly related to the system's Antivirus or Firewall application. This has been mentioned by the developer and hence is expected to give out the desired results. In case you are running the Windows Defender, then here is how to add the game to the Whitelist and fix this Wasteland 3 problem.
Head over to the Start menu and search for Windows Defender Firewall.
Within that, click on Allow an app or feature through Windows Defender Firewall. This should be situated at the left menu bar.

In the next menu that appears, click on the Change Settings option. You will require administrative rights for the same.

Then search for the Wasteland 3 game from the list. If you cannot find the game, then click on the Allow another app button and navigate to the game file.
Once the selection has been made, click on the OK button.
Issues with the Xbox Game Pass
Xbox game pass users don't seem to be having a good time when it comes to Wasteland 3. There have been many instances where users aren't able to get past the Start Menu screen. For others, the situation is even worse, and they aren't able to launch the game itself. Fortunately, there exists a pretty nifty workaround to rectify this issue. You will have to reinstall the Xbox Services on your PC and the problem with the Wasteland 3 game will be recited as well. Here is how it could be done.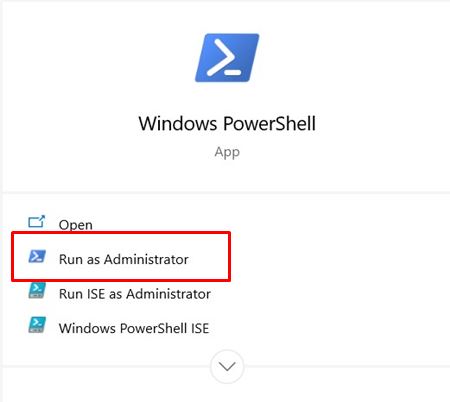 Head over to the Start menu and search for PowerShell Window.
Launch it as an Administrator. Then copy-paste the below command:

get-appxpackage Microsoft.GamingServices | remove-AppxPackage -allusers

Wait for the process to finish. When that is done, execute the following command:

start ms-windows-store://pdp/?productid=9MWPM2CQNLHN

You should now be taken to the Gaming Service page of Microsoft Store.
Click on the Get button to install the Xbox Services and then give your PC a reboot. The error should then be rectified.
So with this, we conclude this comprehensive guide on some of the common Wasteland 3 problems and their workaround. If you still have any doubts left or your issue seems to be missing from this list, do let us know in the comments section. Rounding off, here are some iPhone Tips and Tricks, PC tips and tricks, and Android Tips and Trick that you should check out as well.