Action points are the battle currency of the game. You receive a number of battle coins for each turn. This number depends on your class, rank, and attributes of our squad. At the same time, the inventory focuses on the loots that we get during the gameplay. Whether to keep it or discard it, all can be done from the inventory.
So to get a more detailed overview regarding the use of inventory and action points, our today's guide is going to come in handy for most of the players. Let's get started.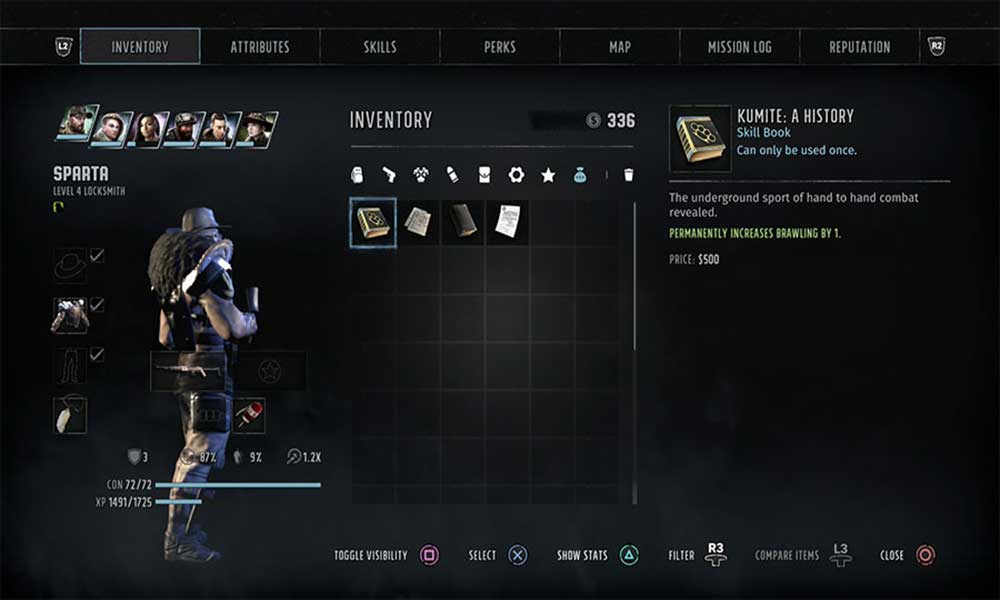 How to Use Action Points
It is necessary to know the proper utilization of the Action points. The movements you make in the game costs action point. This means the more you travel, the more of them will be used. So it's necessary to plan your movements in order to save these coins.
Action points are also required to shoot. You can shoot twice using semi-automatic or side weapons. However, only one shot is possible using heavier weapons.
Use the 'Final Action' keys located right of the screen to open up a sub-menu. The final action helps in preparing the enemy's next moves. You will get three options in this sub-menu.
Defend- This option is defense based. It will help you defend enemy attacks. 5% evasion stat will be awarded for other points left to spend.
Ambush- Select this to attack the enemy during their next turn. Furthermore, a 5% hit chance per point will be awarded on using the left points.
Prepare- It ends your turn but carries two action points unused.
Use the left thumbstick on your controller or mouse on your PC to select options. Once you choose the options, tap the A button on Xbox, X on PlayStation, and left mouse, click on PC.
How to Use the Inventory
To open the inventory menu, on PlayStation 4, it is the share button, Xbox. It is the back button, and on PC, it is the I button. After the inventory menu opens, you can filter the different categories of objects. At last, select the object to equip it.
Well, that's all you needed to know regarding the use of Action Points and Inventory. We hope this guide helped you. Now, check out our Windows Guides, Gaming Guides, Social Media Guides, iPhone, and Android Guides to read more. However, if there are any queries or feedback, comment down with your name & email ID. We will try our best to reply soon. Also, subscribe to our YouTube Channel in order to watch awesome videos on gaming and smartphone tips and tricks. Thank you!