If you are a Witcher 3 fan, and particularly so because it features romantic and sensuous scenes, then here is a guide for you to explore all of the Witcher 3 sex mods fun. This guide gives you a list of the best Witcher 3 sex mods that you need to fulfill your desires in the game.
Not only will it make Gerald's love life more interesting, but it will also double your gaming entertainment. So, here follows the list with a detailed description of each Witcher 3 sex mod.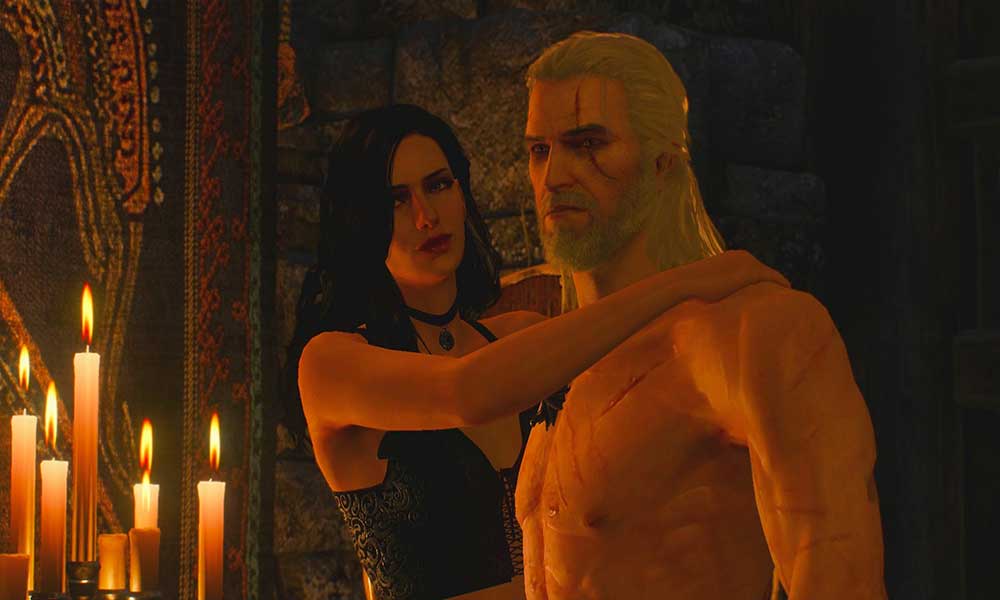 Curvier Yennefer and Triss
This mod adds to Yennefer and Triss's body mass, making their bodies plumper and curvier. In their nude looks, Yennefer and Triss will have bigger and more proportional breasts, which further enhances the game and your mind to play the game even more. Further, this also adds a tattoo in the private parts, which makes it kind of… You know well.
Naked Girls
This mod typically does what its name suggests. Further, you will notice something unusual, as well as sensuous. You will see that every girl on the screen with natural private parts. Apart from that, those private parts are far more real than you can imagine. Moreover, this will fill your game screen with naked women, as it removes clothing from all the women in the game.
Naked Geralt
This is something unusual, but it is. Well, if you want to see a naked hot look of Geralt himself, then 'Naked Geralt' is the right Witcher 3 mod for you. This mod will make Geralt appear in his birthday suit.
Henry Cavill Too
Henry Cavill Too mod will make Geralt look like Henry Cavill. The one from the Netflix Witcher series. What makes it an adult mod is that Geralt's Henry avatar will appear in a naked version. If you are interested in getting something of this kind then, download this Witcher 3 mod.
Gwent Anime Naked
This mod makes the otherwise boring Gwent game a little interesting. Gwent can get very monotonous, as you have to keep looking at the same image of cards while playing the game. To make your game enjoyable, you can download Gwent Anime mod. Moreover, this mod will turn all of the card images into nude anime bodies.
Naked with Genitalia
This mod will add genitals to the existing nude mods. So you need to have other nude mods in order for this one to operate upon. It basically adds more adult features to already nude characters.
No HLAKBR – Triss sexscene
In one of the scenes of the game, you can see Geralt getting very intimate while romancing Triss. But there is a hindrance in this passionate scene. The hindrance is the sailors or FLAKBR present around Geralt and Triss. With the 'No HLAKBR' mod, you can remove them from the scene and let them be passionate.
Sexy Tattoos on Ciri
If you are a fan of Ciri and tats and would like to enjoy her hot visual treat, the 'Tattooed Ciri' is the mod for you. This mod will add tattoos to Ciri's body and not just any tattoos, but some really hot and sexy ones. You can see Ciri's body filled with these tattoos.
Ciri in the sauna
Well, as the name suggests, with this mod, you can watch Ciri taking a sauna that too completely naked. This makes it feel more sensuous with the presence of real and private body parts. Further, she will even wear clothes in front of you.
Swap Romances to Yennefer
This mod replaces every other woman from any of Geralt's intimate scenes, with his true love Yen. If you are a lover of monogamous intimacy of Geralt and Yennefer and do not like he's sleeping with other women, then this is the mod for you.
It, however, replaces character models with Yennefer in quest-related romantic encounters only, so any trips. Geralt takes to a brothel will appear as normal, and there's no nudity, either – Yen sports her undies, instead.
Witcher 3 Happy Ending [Best Sex Mod]
Here's the best and the sexiest mod you have been looking out for! It is the Happy Ending Mod, presented by Nexus Mods and TheNewBean. This mod is a rework of the original Multi Companion mod that is enhanced by Kingsegg. Moreover, they have eliminated singles as much as possible.
Also, more NPCs can be seen spawning which attracts a lot more chitter-chatter and sexy conversations between characters. This makes it the best Witcher 3 sex mod out there.
Well, these are the best sex mods you can get for your Witcher 3 that will definitely make your gaming sessions more colorful. Further, it is recommended to play with these mods in an alone room so that you can stay safe.
Now, check out our Windows Guides, Gaming Guides, Social Media Guides, iPhone, and Android Guides to know more. However, if you have any queries, comment down with your name & email ID. Moreover, subscribe to our very own YouTube Channel in order to watch awesome videos on gaming and smartphone tips and tricks.