PixCut is a multi-purpose image editing tool that has been developed by Wondershare Technology to perform all kinds of alterations to your image. Users can easily design posters, banners, YouTube thumbnails, Instagram posts, marketing, career, or other related purposes by using PixCut. It's one of the best online image editors as well. One of the useful features of Wondershare PixCut is that it can remove the background of images with one click.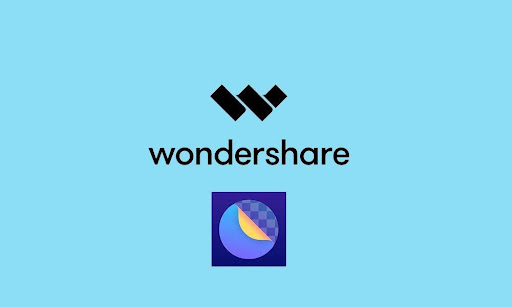 It works perfectly fine with the help of AI (Artificial Intelligence) 100% automatically. According to the brand statement, PixCut helps users to remove image backgrounds quickly and easily. So that your photo editing workflow will become more efficient and productive than ever before. One of its unique selling points is that it provides global users a solution to remove the background from their images easily and quickly without impacting the quality.
There are a couple of useful features that definitely stands out in the crowd when it comes to the 'on click background remover' tag.
Automatic AI & Quick Speed
The best part of PixCut is that you really don't have to draw an outline for the background of the game to be removed manually. The automatic AI-powered system will do the job for you in a couple of seconds. It not only removes the image background but also rough edges such as outfit or hair edges where most of the background removing tools gets failed.
Just upload the image and PixCut will remove the image background. Finally, you'll be ready to download the image with a transparent background.
API Integration for Apps
It's will be easier for your application to get integrated with the API of PixCut so that the image background remover will automatically work at its best. The API integration supports URL, Node.js, Python, Java, PHP, Objective-C, and .Net coding environments. You can remove the background of any image with 1 API call for 1 credit.
Remove Watermark
Yes! You can simply remove watermarks from your image with a single click. Apart from that, you can also clear all the displeasing scratches, defects, etc from your image to make it more clear & focused.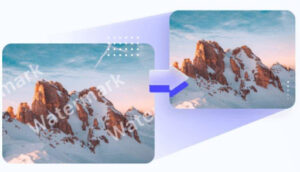 Online Bulk Remove
Well, if you want to remove image backgrounds in a bulk, then don't worry. You can do the same with PixCut up to 30 images at once via the online service directly from the website. Cool! Isn't it?
Enlarge Image
Another thing we should mention is that the tool also allows you to enlarge (zoom) uploaded image up to 4 times from its original image size while maintaining the high resolution.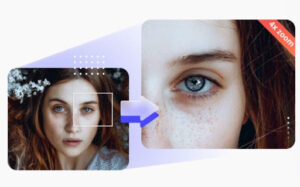 Other Useful Info
The tool is available for all three major platforms such as Windows, Mac, and Android. Whereas you can use both the offline and online services to start removing the image background without any hassle. You can directly visit the Wondershare PixCut website to start using it for free.
While there are three more plans for users according to their need or preference such as monthly, yearly, and perpetual plans. The brand is also offering customized plans that you can deal with via official email. Additionally, the company is also offering a bundle of PixCut with Filmora X (Win) and PixCut with PixStudio at a much-discounted price for a year.
The software update support will be active within the valid period of warranty apart from dedicated support service to the users. Wondershare offers a 30 days money-back guarantee for all of their products along with the privacy & fraud protection of your financial/personal info.
Conclusion
It seems that PixCut by Wondershare comes with a couple of useful features that we use in our daily life especially if you're a professional image editor or graphics designer or a content creator or even working on any project. The easy-to-use interface of the application is more pleasing to the eyes as well as the simple background removing option in a single click within a couple of seconds is a joy.
However, we should say that after using the free version for a while, the PixCut tool may wash out some of the image backgrounds in some rare scenarios especially if there is a white or off-white kind of background. Although it may not bother that much, it may be there and should be improved with software updates in the near future.
Second thing is that the file size of the background removed image increases up to 6x depending on the actual image file size and the resolution which also can be improved a bit.