In our previous post, we talked about getting a moth pilfered pouch in World of Warcraft (WoW) Dragonflight. But that is not the only thing in the game that can level up. As the days pass, players are discovering new ways to boost their ranking in the game. There is a treasure known as "Stolen Stash" that appears to be a boon for players in the same vein.
To be specific, Stolen Stash is one of the World of Warcraft objects merely found in Zaralek Cavern. This is a treasure that you can get and purchase a variety of tools to reach new heights in the game. It works as a currency tool that facilitates in-game trade. Even Zaralek Cavern is a huge place, but people struggle to find Stolen Stash. So, here we want to let you know where the Stolen Stash is.
WoW Dragonflight Stolen Stash Location Guide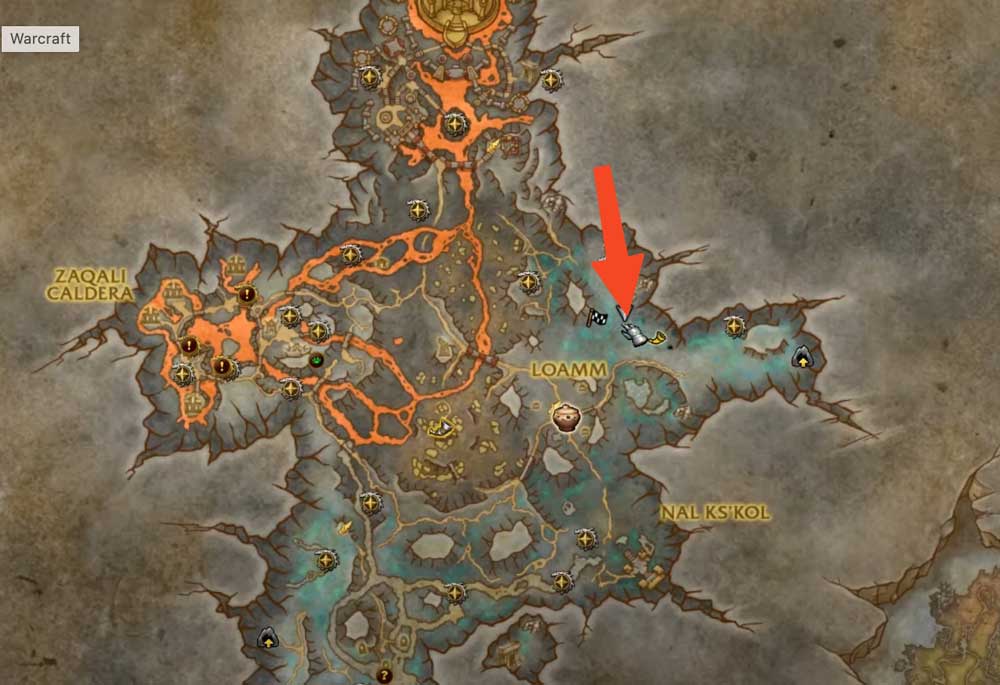 As a core player, we all know that WoW's entire gameplay revolves around Dragon Isles and defeating enemies. Where we look to discover new allies, discover treasures, and more. Do you know, why we do so, the only reason is to look for the best medium in the game to be more progressive as possible? For that thing, we recommend Azeroth champions must go into darkness and prevent the crucible's power from being assigned to the wrong hands.
Apart from that, killing nine bosses including Kazzara, Viligant Steward, Echo of Neltherion, and more. In addition to this, getting bonuses through collecting crucial armor sets is one of the preferred levels up these days. But Valor and Storm Gear have no substitute to progress. If I have not played WoW Dragonflight, then I have the same thought. Going through a normal gameplay time, I found a new way to level up myself
It was nothing but an In-game object called Stolen Stash that help to get the hidden gems of the game. Who knows Zaralek like a place can offer you such an opportunity to develop your empire with that hidden loot. I said I got such hidden gems as usual. But not everyone is so fortunate to get it. Even we have heard a lot of requests that people who want to know the Stolen Stash location.
To be straight, the Stolen Stash is merely found in a definite area. Before everything I want to let you we are all hunting towards the stolen Stash, as it has Zaralek's surveyor choker and Umbral bone needle. These are two hidden gems that people want from that Stash. As ultimately both these things help players to pass out the In-game challenges rapidly. To reach that place, follow the steps below
Simply, Head to 60.67, 46.19 near Lomma.
In the Deepflayer nest, start from the pillar.
Following that, Do the same over Zaralek Cavern.
As a result, you will see a blue shroom on the ledge.
Now Open the Stolen Stash there.
Next, Grab the Zaralek's Surveyor and Umbral bone needle.
That's all you got the gems.
Meanwhile, Stolen Stash is one of the ways to get an upgrade. As here, you get Zaralek's surveyor and Umbral bone needle-like upgrades. You can see here, there is no proper landmark to let you know the location. But you can follow the given specific addresses to reach that location. I hope some of you already reached there and got the extreme reward from it. Even after that, if any user has a query then ask them all below.