One interesting item in Xenoblade Chronicles is the Affinity Coin. We have come up with a guide to help you understand the significance of these in the game, and learn how to obtain and use them.
Nintendo's Xenoblade Chronicles will be receiving a well-deserved Definitive Edition for the Nintendo Switch this month. The freshly remastered game will feature some interesting new mechanics and features while retaining its classic fighting systems and other aspects of gameplay from its Wii version.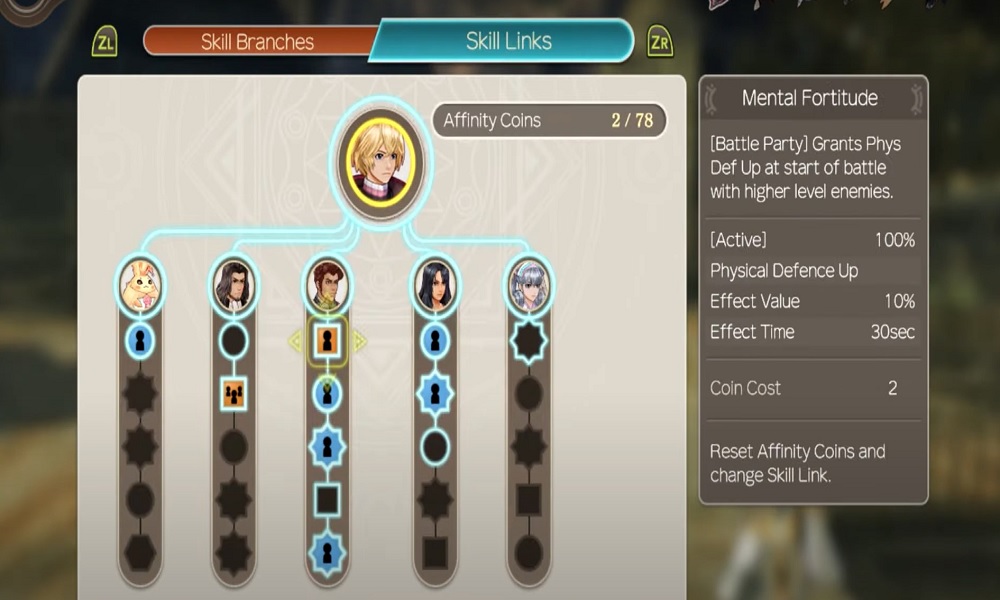 What are Affinity Coins in Xenoblade Chronicles?
First of all, you must be familiar with Skill Links in Xenoblade Chronicles that allows you to share vital skills between characters. There are certain criteria that you must meet before setting Skill Links, though. First, there has to be a particular level of Affinity between the characters about to share the skills. Second, they need a kind of currency known as Affinity Coins. Despite their name, these are different from the Affinity system and are exclusively related to Skill Links.
You will be able to set every Skill Link for a fixed number of Affinity Coins, which is represented by the "Coin Cost" in the Skill's description. Generally, slots that come later in the Skill tree are more expensive in terms of Affinity Coins. The good news is that you won't lose Affinity Coins after spending them; they will be returned to you if you Unlink the Skill you spent them on. Thus, you can freely workaround with your Skill Links without worrying about exhausting your Affinity Coins much.
Unfortunately, the exact way to obtain Affinity Coins is not yet clear in the game. In this guide, we will let you know everything we know about it so far.
Get Affinity Coins in Xenoblade Chronicles
The most well-known method of obtaining Affinity Coins in Xenoblade Chronicles is by engaging in battle and leveling up. You will earn an Affinity Coin every time you level up. Apart from this, you will obtain a Coin for destroying every unique foe during gameplay for the very first time. As of now, this is the only way to obtain Affinity Coins in Xenoblade Chronicles. You can see that you can only obtain them within a particular limit.
Use of Affinity Coins in Xenoblade Chronicles
As mentioned earlier, Affinity Coins are meant to create Skill Links between characters. This lets one character equip Skills that the other one has already learned. You can do this by going to the main menu by pressing the X button and then selecting "Skill Trees." Now choose a character and hit the ZR button to open up Skill Links. Select a vacant spot there for a Linked character, and finally select the Skill that you wish to equip.
Remember that the Skill selected by you must have the same shape as (on the grid) and fit properly into the vacant spot you possess. Fortunately, it is possible to swap out Skills as many times as you wish. Un-equipping a Skill will return the Affinity Coins you spent to you, and you will be able to use them on other Skills. Eventually, you will obtain more Skill slots as the Affinity levels between your characters rise. Aiding your party members during combat and participating in lots of Heart-to-Heart events helps in speeding up this process.
That is it for now. We hope our guide helps you understand the concept of Affinity Coins in Xenoblade Chronicles well. You can check out our Windows tutorials, Gaming Guides, Social Media Guides, iPhone Guides, and Android Guides for more great content. Subscribe to our YouTube Channel to participate in the $150 giveaway contest. If you have any queries or feedback, comment down below with your name along with e-mail ID, and we will reply shortly. Thank You!