The worldwide popular online first-person shooter game crossfire is doing well in certain Asian countries. It is the world's most-played video game by player count. There is a feature to add friends in Crossfire, and that is what makes this game even better. But this feature is more than just adding friends for the gameplay.
The vary essentially of this feature is the ability to host games with just the players in your friends list. But that is only the tip of the iceberg. There is a lot that you can gain by adding a friend in Crossfire and we will all about it all in this article. We will guide you on how you can add friends in Crossfire and then try all of the other things associated with it. So without further ado, let's get into it.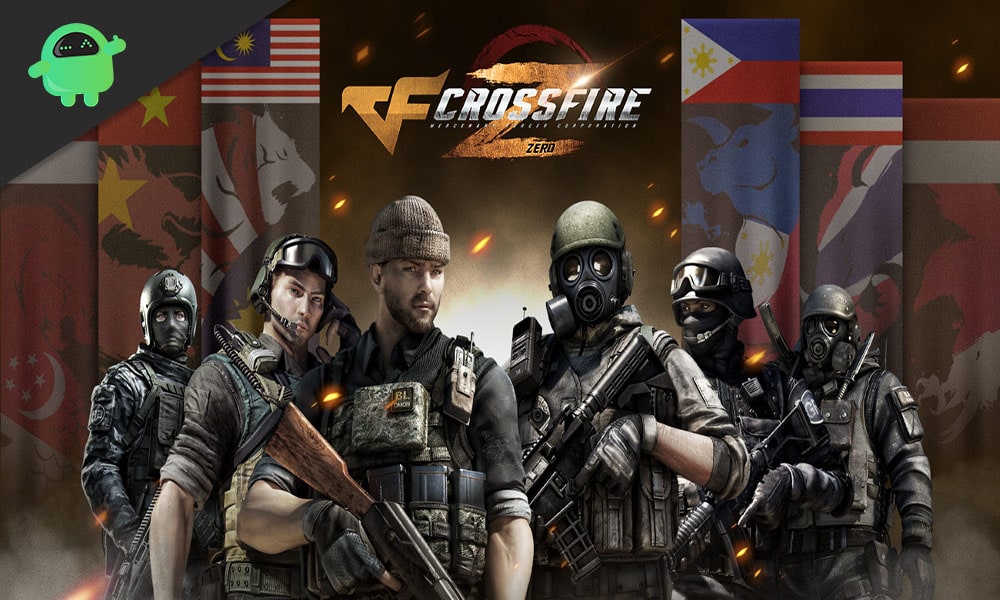 How to add friends in Crossfire?
The procedure to add a friend in Crossfire is straightforward. All you need to make sure is that the person that you want to add as a friend is on the same channel or room.
Once you have ensured that the person is on the same channel or room, you would be able to right-click on the user name.
Then choose the option "Add Friends".
Once that person accepts your request, that person will be added to your list. You can access your friend list anytime then, and you will see their name.
Perks of having friends in Crossfire:
Besides just playing a game with your friends, you get a feature called friend nomination system that can help you earn points, bonuses, weapons, and much more in the game. So before we get into how one can start a game with friends, let's take a look at this system.
Friend Nomination System:
Whenever you invite your friend to join Crossfire, and he does come in, he will have the opportunity to nominate a player. To do that, the new player needs to right-click on the user-name of the friend he/she wants to nominate and choose the option "Nominate a friend". The nominated friend needs to be at least Second Lieutenant in rank to receive the nomination.
The nomination will mean that the nominated player will get a gift box and the experience earned by the rookie or new friend as points which he/she can then use to buy something from the friends points mall. And there are benefits of nominating other players too. If you choose to nominate some other user, you will receive additional experience, weapons, and game points. So the user who is nominated and the new user who nominates both get bonuses and experience points that will help them go up the ranks.
But there are limitations on the number of people you can nominate. That is in your entire gameplay of Crossfire you can nominate only one friend of yours. So be sure to choose your nominee very carefully as playing with that friend will get you more points. If you end up nominating someone who soon goes offline, it will be a complete waste of a nomination for you. Players with a rank of at least Lieutenant cannot nominate anyone though.
However, the are no limitations on how many players can nominate you. So ask many friends as you want to join Crossfire and add you as a nominee. You can have an unlimited number of people nominating you.
How to match a game in Crossfire?
To start a match of Crossfire with your friends,
Go to your channel lobby and go to the "New Room" option.
Then choose the mode that you want to set for the game. There are several modes to choose from in Crossfire.
After you are done selecting the mode, choose "OK".
Next, choose the map that you prefer. Again there are a few maps to choose from here too.
Now, wait for the other players to enter your room. Once they are there and you see an (R) sign next to them, it means they are ready for the match.
Then you need to press Start, and the match will begin.
The idea behind the nomination system by the developers has worked wonders for the game so far as the word of invitation spread like wildfire, and now there are several active Crossfire players everywhere. If one person tries and likes the game, he tries to get his other friends to play the game, and it goes on. The new player gets benefits from it and also the older players, and most of all the developers.
So that is all about adding friends in Crossfire. If you have any questions or queries about this guide, then comment down below, and we will get back to you. Also, be sure to check out our other articles on iPhone tips and tricks, Android tips and tricks, PC tips and tricks, and much more for more useful information.