Adobe Lightroom is a powerful video editing software used by photographers and other creative professionals. The software has a host of photo editing tools to take your creativity to the next level. Although Adobe Lightroom is a stable piece of software, it can run into various issues like any other software. Recently, many users have reported that the software has stopped responding. The problem has affected both Mac and Windows users.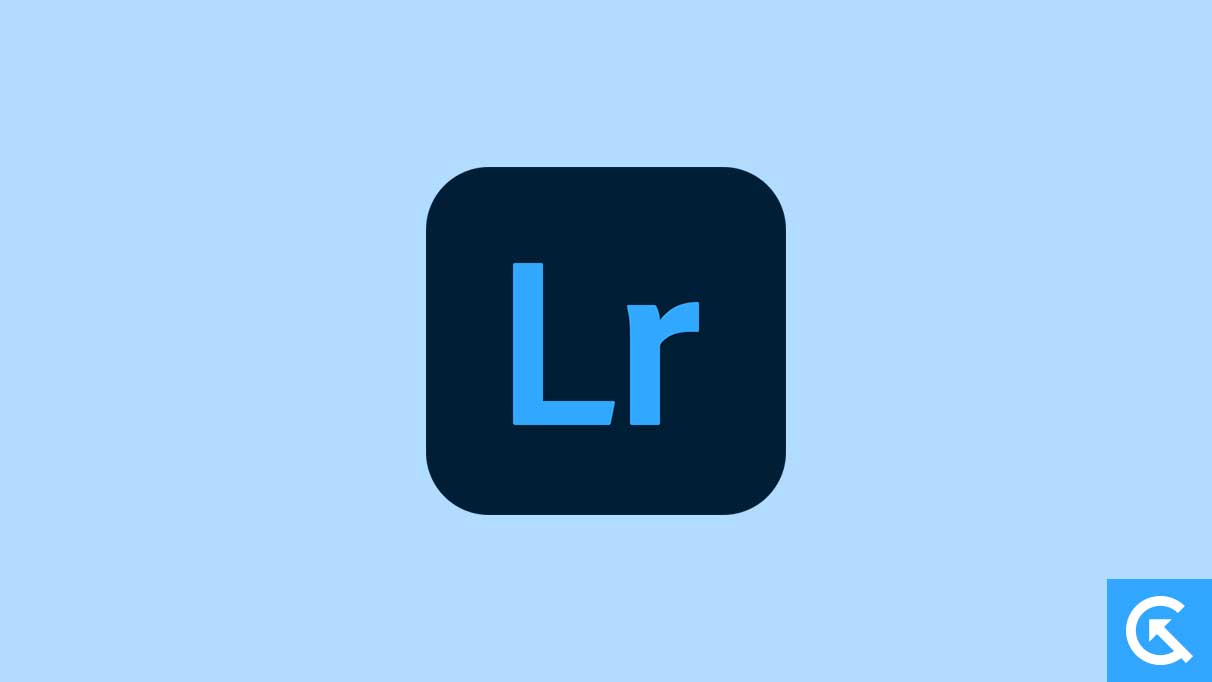 If you are someone who relies on Adobe Lightroom for all your photography work, it could be frustrating when the software stops responding. Fortunately, there are several troubleshooting methods you can use to fix Adobe Lightroom not responding on Mac or Windows PC. Check out the solutions below, apply them on your device, and get Adobe Lightroom up and running again.
8 Ways to Fix if Adobe Lightroom Is Not Responding on Mac or Windows PC
Before we begin our troubleshooting, restart your computer and try launching Adobe Lightroom. Sometimes, the app won't launch because of low RAM or CPU resources. Restarting the device clears background applications. Hence, tied resources get free and this could fix the not responding issue with Adobe Lightroom.
If it does not work, visit this official page to make sure your computer meets the minimum requirements to run Adobe Lightroom. If you're sure about it, but still can't run the software, below are some effective solutions that should help you fix the issue.
Fix 1: Update Lightroom to Its Latest Version
Make sure you are running the latest version of Adobe Lightroom on your computer. To check if an update is available, go to the "Help" menu and tap on "Check for Updates". Download and install any pending updates and launch the software again to check if the problem is fixed.
Keeping Adobe Lightroom up-to-date is important as the latest version includes may include compatibility improvements with new versions of the operating system and bug fixing.
Probably, the issue with Adobe Lightroom you are currently facing has already been addressed by Adobe, and a fix for it is included in the latest update. Even when you are having a good time with Lightroom, keeping it updated ensures better security and stability.
Fix 2: Update the Graphics Driver
If updating Adobe Lightroom is not enough to fix the issue, you should update the graphics driver as well. You already know, the software uses graphics to accomplish various tasks. Therefore, it's important to have the latest driver.
Follow these steps to update the graphics driver on Windows PC:
Type "Device Manager" in the Windows search box and hit "Enter".
Expand "Display adapters".
Right-click on your graphics driver and select "Update driver".
Select "Search automatically for drivers".
Windows will now look for the latest driver. Follow the on-screen instructions to update the graphics drivers on your Windows PC.
It has been noticed that Windows says "The best drivers for your device are already installed" even when your computer has an old driver. In such a case, either you can manually download the latest driver from the manufacturer's website or use a reliable third-party driver update tool such as Driver Easy, DriverFix, or Smart Driver Care.
There's no need to manually update drivers on Mac as these are updated via operating system updates. So, if your Mac is running the latest version, you can be sure that the drivers are up-to-date.
Fix 3: Disable GPU for Lightroom
If Adobe Lightroom is still not responding on your computer, try disabling the GPU. Sometimes, the GPU does not work well with the software and might cause issues like crashing, not responding, etc. To rule out this possibility, try turning off the GPU for Lightroom and check if it can fix the problem.
On your Mac, go to Lightroom > Preferences and click on the "Performance" tab. Now, uncheck "Use Graphics Processor". If you have a Windows PC, go to Edit > Preferences in Lightroom and uncheck "Use Graphics Processor". Once you've disabled the GPU, restart the software to check if the problems have disappeared.
Fix 4: Optimize the Catalog
The catalog on Adobe Lightroom stores all your edits and the image metadata. If it gets too large, it can slow down your computer. The catalog can also get corrupted, which could bring many issues. Try optimizing the catalog in Adobe Lightroom to fix the issue.
To optimize the catalog, go to the File menu and select "Optimize Catalog". Once done, restart Lightroom and check if you can use the software without any issues.
Fix 5: Reset Lightroom Preferences
Resetting the Lightroom preferences could fix the not responding problem on your computer. Although it's unlikely, the preferences file may have got corrupted. Therefore, resetting it could fix the issue.
Method 1:
Quit Lightroom and all other Adobe applications.
While launching Lightroom again, press and hold the Shift + Option (Mac) or Shift + Alt (Windows).
A dialog box should appear on the screen asking if you want to reset the preferences.
On Mac, click "Reset Preferences". If you're a Windows user, click "Yes".
If you do not want to lose your custom preferences, use the second method.
Method 2:
Go to the Lightroom preferences file location:

Mac: /Users/[user name]/Library/Preferences/
Windows: Users\[user name]\AppData\Roaming\Adobe\Lightroom\Preferences\

Move the following file to another location or delete it:

Mac: com.adobe.LightroomClassicCC7.plist
Windows: Lightroom Classic CC 7 Preferences.agprefs

Restart your computer.
If it fixes the problem, great! If it does not, put the preferences file back so that you do not have to manually reset all your custom preferences.
Fix 6: Identify and Remove Conflicting Plugins
Adobe allows third-party developers to build and share plugins, which is helpful as they bring additional tools and features. Although plugins are useful, they can cause conflict and make Lightroom unresponsive or bring other issues.
To check if a plugin is causing the problem, try disabling all the plugins. If Lightroom works fine thereafter, you have to find the culprit among all the plugins. For this, you can simply enable a plugin and check if the problem occurs. Keep doing this until you have grabbed the defective plugin. Delete it.
Fix 7: Update Your Device
Microsoft regularly pushes new software updates that contain improvements and fixes to known bugs and issues. Sometimes, they also bring new features, and the security gets improved too. Therefore, update your device to check if it can fix the issue.
To check for new Windows updates, go to Settings > Windows Update > Check for updates. If there are pending updates, download and install them. Restart your computer and start working on Lightroom.
To update your Mac, click the Apple logo in the top-left corner and go to System Preferences > Software Update. If an update is available, click "Update Now" to update your Mac.
Fix 8: Reinstall Adobe Lightroom
If Lightroom is still not responding, there could be something wrong with Lightroom installation files. You can try removing and reinstalling the software to fix the issue. Make sure to back up important files before removing the software. Once you have completely removed Lightroom, use Creative Cloud to reinstall it.
So, that's how you can fix the Adobe Lightroom not responding on Mac or Windows PC issue. We hope this guide was helpful. However, if the problem persists, you should contact Adobe support.