If you encounter the frustration of Adobe Premiere Pro not responding while exporting a video, don't worry. Whether you use this robust video editing software for work or personal projects, experiencing this issue can be quite bothersome. Fortunately, we've compiled a helpful guide that outlines the most effective solutions to resolve the problem and get back to producing outstanding videos. So, look no further and follow our suggestions to overcome this obstacle.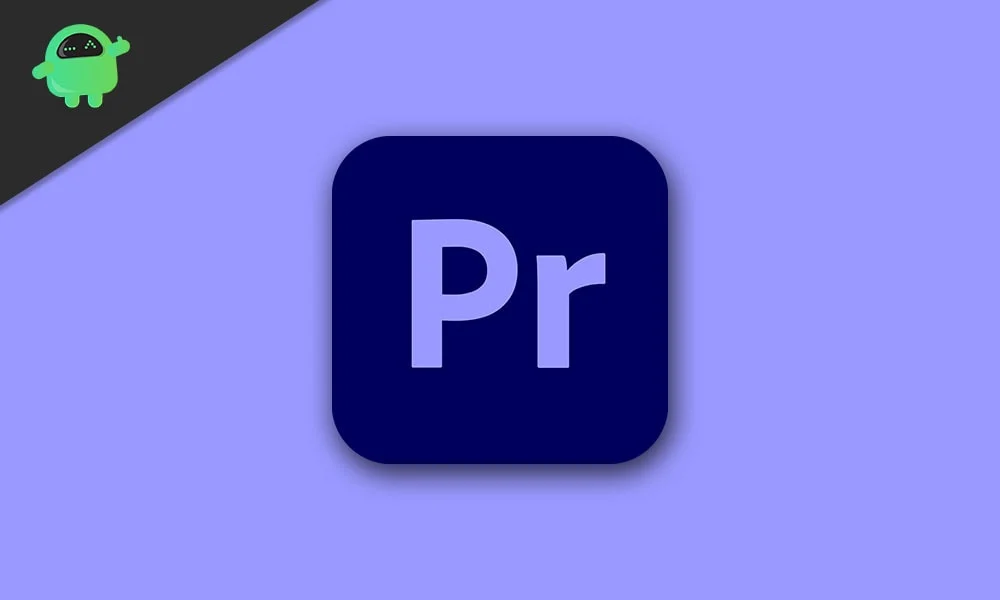 Adobe Premiere Pro is a highly capable video editing software that offers a wealth of features, making it the preferred choice for many video editors. As Adobe continues to enhance the software over time, it remains the go-to tool for professional video editors. However, any minor issue that arises with the software can have a negative impact, especially when it relates to the export process. For seasoned users of Adobe Premiere Pro, the idea of switching to another editing tool can be overwhelming, so finding solutions to issues is often the preferred approach. If you encounter problems with Adobe Premiere Pro, resolving them is crucial to ensure the continued smooth functioning of the software.
Adobe Premiere Pro Not Responding When Exporting, Here's How to Fix It
If you can't export a video from Abobe Premiere Pro, the problem could be low system resources or a system crash. Or, your computer may not have enough storage for the new video leading to export issues. Sometimes, using an older software version causes many issues. So, you would want to make sure that app is updated. No matter the problem, one of the solutions below should easily fix the exporting problems with Abobe Premiere Pro on your computer.
Fix 1: Restart Your Computer
Fixing the exporting issues with Abobe Premiere Pro could be as simple as restarting the computer. When your restart the device, the temporary memory is cleared and all the running applications are closed. As a result, your system frees up more storage and the new applications would run smoothly.
Restarting the computer is a quick remedy to fix minor issues. Therefore, you should try this solution and let us know if it does the trick.
To restart a Windows computer, click the Windows icon on the bottom-left corner, tap on the power icon, and select the "Restart" option. If you are a Mac user, tap on "Restart" from the Apple menu to quickly restart your computer.
Fix 2: Update Adobe Premiere Pro
Abobe regularly releases new updates for the Abobe Premiere Pro. Most of them are intended to improve the software experience, stability and include fixes to known issues. You should therefore update the Abobe Premiere Pro and Creative Cloud on your computer for the best experience. It should not be done only when you face issues. Regularly check for a new update and install it before you actually start working on a new project.
Launch Adobe Premiere Pro, go to Help -> Updates. It will launch Above Creative Cloud automatically for new updates. If a new version is available, download and install it. Once the Abobe Premiere Pro is updated, launch it and check if the export issue is fixed.
Fix 3: Make Sure the Device Has Enough Storage Available
Although it may sound pretty basic, people often forget to check the available storage before starting a new project on Abobe Premiere Pro. Make sure your computer has enough storage on the drive where you want to export the new video. You might ask, how much storage should be available? Well, we can't answer it as the size of a video depends on its length and various other parameters such as resolution, etc. Generally, they take up a few gigabytes (GBs).
Fix 4: Check the System Compatibility Report
There could be some compatibility issues with Abobe Premiere Pro which might be causing issues with exporting videos. Thankfully, the video editing suite has a built-in utility that can scan for compatibility issues.
If there are any compatibility issues, they will be displayed as soon as you launch Abobe Premiere Pro. Alternatively, you can go to Help -> System Compatibility Report to see all compatibility issues. If you see any compatibility issues, fix them. However, if the System Compatibility Report is clean, you may want to try other solutions to fix the issue.
Fix 5: Remove Any Punctuation Marks From the File Name
If you can't export video using the Abobe Premiere Pro software, make sure you are not using any punctuation marks in the media file name, project file name, and output file name. If there are any, remove them and try to export again, and do let us know if this solution works for you.
Fix 6: Export to a Different Location
You may be trying to export a video to a file with no writing permission. Or, there could be other issues with that file location. You can try exporting to a different location. First, try exporting to a different folder on the same drive. If it does not work, export to another drive.
Fix 7: Clear the Media Cache
The Media Cache stores frequently used media files, clips, effects, and more elements to improve the performance of Abobe Premiere Pro. Although these media files are important, they can be problematic if the cache is too large. You should clear Media Cache Database, which could fix the exporting issues.
Launch Adobe Premiere Pro on your computer.
Go to Preferences and select Media and Media Cache Database.
Tap on Clean.
Once you've cleared the media cache, restart Abobe Premiere Pro and check if the exploring issues are fixed.
Fix 8: Disable Hardware Accelerated Decoding
If you are exporting to H.264 or HEVC, deselect the hardware accelerated decoding option within Adobe Premiere Pro. This is an officially recommended solution to fix issues with exporting.
To disable hardware accelerated decoding, launch Adobe Premiere Pro, and go to Preferences -> Media. Now, deselect "Enable hardware accelerated decoding (requires restart)". Restart your computer (if it does not automatically happen), launch the video editing suite, and start exporting videos.
Fix 9: Use Software-Only Rendering
If you still can't export videos with Adobe Premiere Pro, try rendering with software only as using GPU is always not the best option to go with. Your graphic card might be too old or incompatible with the Abobe Premiere Pro. It could be the reason why you can't export videos. Try rendering videos with software only and do let us know if this solution works out for you.
Here's how to do it:
Launch Adobe Premiere Pro on your computer.
Create a new project or open an existing one.
Go to the "File" menu and tap on "Project Settings".
Navigate to the "General" tab.
Under the "Video Rendering and Playback" section, select "Mercury Playback Engine Software Only" from the available dropdown options.
Finally, click OK to save changes.
After making these changes, Adobe Premiere Pro will now use the software only to render videos. This may result in more rendering time, but it's likely to fix the exporting issues you were facing.
Wrapping It Up
Adobe Premiere Pro is a powerful video editing suite that you would not want to run into any kind of problems if you use it for professional work. However, the software has its own set of problems. If you were facing Adobe Premiere Pro not responding when exporting issue, we hope you would have fixed it after applying the solutions from this article.