What's a better way to start your day other than by listening to your favorite radio station on Alexa? Well, nothing comes to my mind, and probably yours too. Listening to our favourite radio station is pleasant and relaxing. But, it could turn into frustration if Alexa does not play your radio station after giving the command. If you are wondering why Alexa won't play my radio station, keep reading this guide to know why. Subsequently, in this post, we'll also look at some ways to fix it.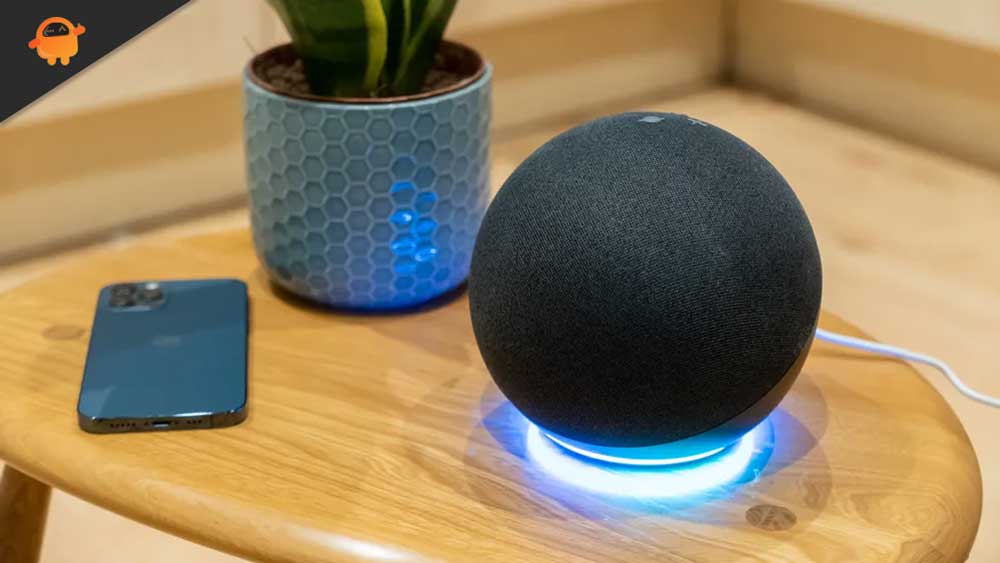 For many people, Alexa is the go-to device to listen to news, songs, and radio stations. But, if it stops responding to your command, the love for Alexa can turn into hate. But, like any other smart device, Alexa has also its own set of problems.
If you can't play a radio station on Alexa, there's a good chance that you may have not enabled the required radio skill. If you're sure about it, the reason could be a system glitch or connectivity issues. If not, the radio station may not be available in your region. You need to make sure that you are saying the right command to Alexa.
Fix: Alexa Won't Play My Radio Station
If you are experiencing issues while playing radio stations on Alexa, try these solutions. You may not need to test all of them. Simply work your way down until you find the one that works for you. So, let's begin the troubleshooting.
1. Enable Alexa Radio Skill
If you have recently got a new Alexa smart speaker, you'll need to enable the appropriate Alexa radio skill before you can start using listening to your favorite radio station. Follow these steps:
Open the Alexa app.
Click the lines in the upper-left corner and tap on Skills and Games.
Now, tap on Categories.
Go to the Music and Audio option.
Search for Radio in the search field. You will see a list of radio skills on your screen.
Popular radio options on Alexa are:
myTuner Radio
Simple Radio
Radio Anchor
My Radio
BBC Sounds
Radio Paradise
Radio Fun Time
Some of these radio skills might not show on your phone as it differs from region to region. Once you have enabled the skill, you are ready to rock your favorite radio station on Alexa.
2. Make Sure You're Saying the Right Command
Alexa or any other voice recognition service is not 100% accurate. There are times when it struggles to recognize your voice because of many reasons. That's the reason why you get unexpected output on some occasions.
To play a radio station, say out loud, "Alexa, play (radio station name)". Hopefully, Alexa will now play the radio name you just asked for.
If Alexa is still not responding to your command, check your voice command activity via the Alexa app:
Open the Alexa app.
Select More from the main menu on the Alexa app home screen.
Select Activity and then go to the Voice History tab.
Here you can see all your voice commands.
Check if Alexa has recognized your command for playing the radio station. If you don't see the command here, try saying the command louder. If the command is there, try other solutions to fix the issue.
3. Check if the Radio Station Is Available in Your Region
Not all radio stations on Alexa are available in all regions. Alexa is not playing the radio station because it may not be available in your region. Search for the list of available radio stations for your region, add the radio skill via the Alexa app (check first method), and then ask Alexa to play it.
4. Restart Your Alexa
There could be a temporary software bug or minor system glitch causing issues with Alexa. A restart is good enough to fix these minor issues. Turn off your Alexa and wait for 2 minutes before turning it on again.
5. Check the Internet Connection
Alexa requires an internet connection to perform any action. Not having a stable and fast connection can result in the non-execution of your voice commands. Make sure that your Wi-Fi has internet connectivity.
To check the internet connection, connect your phone to the same Wi-Fi and run an internet speed test via speedtest.net.
If the internet connection is slow or unstable, reboot the router. For this, unplug the router's power cable for a minute and then plug it in again. Now, wait for the Alexa smart to connect to the Wi-Fi and then say out the command.
6. Update Your Alexa Device
Updating your Alexa smart speaker can fix the issues you're currently dealing with. Not just that, the latest version could also improve the device's performance, stability, and add new features.
Even when your Alexa device does not face any issues, you should keep it updated. Follow these steps to update your Alexa device:
Open the Alexa app on your phone.
Select Devices from the main menu.
Tap on Echo & Alexa and then choose your device.
Click Status.
Scroll down to About and tap on it. Note down the software version.
After noting down the software version of your Alexa device, go to Amazon support and check the latest version for your Alexa device. Alternatively, you can try saying "Check for software updates" to update your Alexa device.
So, that's how you can fix your Alexa device when it does not play your favorite radio station. We hope one of the solutions helped you in fixing the issue. If you need more help, write your query in the comments section below and we'll try to respond as soon as possible.