iCloud Keychain is a feature that is present in iOS and iPadOS by default. It basically is a password and account manager application keeping track of all your login credentials for different services in a secure environment. This comes in handy when you have different passwords for different accounts and you don't which password is set to which account. In that scenario, the iCloud Keychain can keep track of all your login information and all you need to do is access this built-in feature in iOS and see your login information.
But how exactly can you see which account's login information is stored in your iCloud Keychain? Well, there is a simple way to do it. Using this method you can copy any saved username or password that you want. You can even edit the ones that exist if you have changed your login credentials in any of those sites. So in this article, we have mentioned a simple guide on how to see all your accounts and passwords on your iPhone or iPad.
How to see all your Accounts and Passwords in an iPhone or iPad?
The method is straightforward and will only take a few seconds.
First, open up Settings on your iPhone or iPad.
Then scroll down and go to "Password & Accounts". Tap on it.
Now on the top of the next menu, you will see "Website & App Passwords". Simply tap on that option.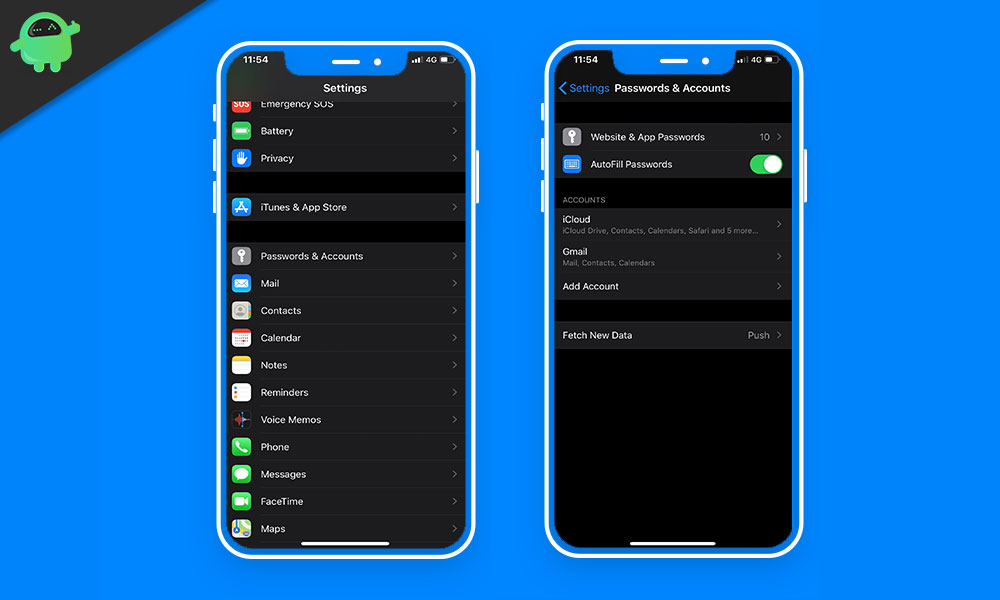 Now you will be asked for FaceID or Touch ID authentication as per the device that you are using.
Once the verification is done, you will see a list of accounts. These are all the accounts that iCloud keychain has saved for you on your device.
Tap on any of the accounts that you prefer as per your need.
You will see your username and password for that account and you can copy them by tapping on them. You can either copy it to your clipboard, or you can Airdrop the login information to a nearby Apple device.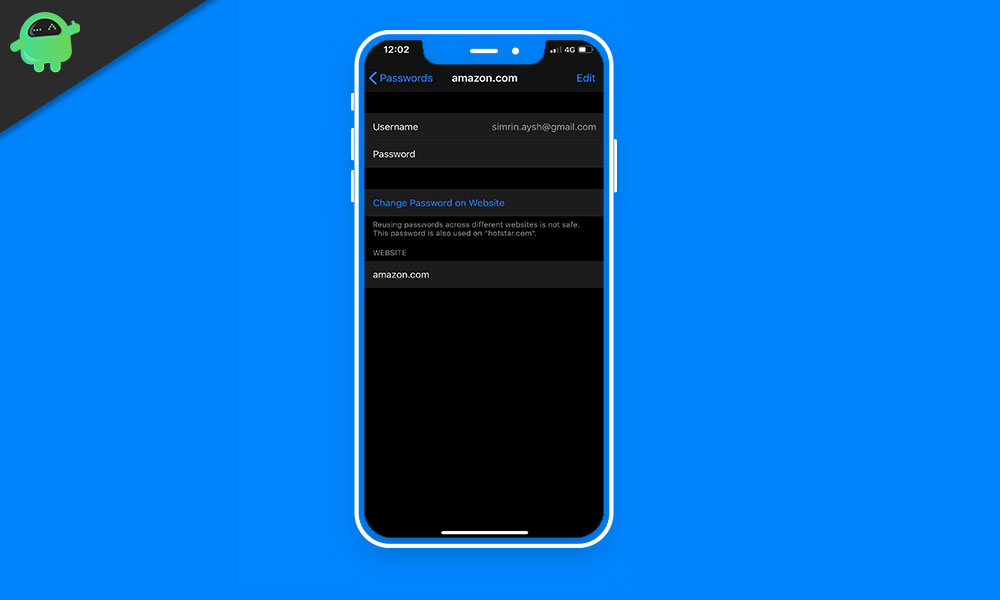 So that is how you can access all your accounts login information in the iCloud keychain. You can make changes to this list by adding a new account with a username and password. You can even edit the username and password for the current accounts if you have made any modifications to your accounts in recent times.
Having accounts saved in your iCloud keychain becomes really handy because every time you need to log in somewhere, you don't need to come to this above-mentioned list. You can just go to the website and whenever there is a field for username and password, your keyboard will automatically pull up an option for "suggest password". Using this you can directly add the password right from your keyboard. But you do need your iCloud keychain to contain that login information to even show up in your keyboard as a suggestion.
It is not that only iPhones and iPads have this feature because even Macs have it now. And if you have your multiple Apple devices linked to the same Apple account then all your login information saved in all these devices will be synced. You don't need to worry about logging in using any of the Apple devices you own.
If you have any queries with this guide, then comment down below. Also, be sure to check out our other articles on iPhone tips and tricks, Android tips and tricks, PC tips and tricks, and much more for more useful information.