In this dynamic landscape of online parties, gaming, and social events, encountering technical hiccups is as inevitable as a dance-off at a disco. We all know that Party Animals has emerged as a sensational multiplayer experience, captivating gamers with its quirky characters, hilarious physics-based gameplay, and riotous party scenarios. However, like any complex software, Party Animals is not immune to technical glitches and errors can definitely ruin your enjoyment of the game. This is why in today's guide, we will share All Party Animals Error Codes and Fixes so that you can play the game without any issues.
Have you ever thought of dressing up as the cute animals they show in animations? Well, if not in actual life, you can fulfill your dreams in the Party Animals game. The Party Animals game is a multiplayer game where you dress up as cute animals and fight. The game was released on the 20th of September for Windows and Xbox One including the Xbox series X/S. The game is also available on Steam and Xbox Pass. The party animal will give you a feeling of playing as the plus-size toys fight each other. The game is not only for kids, the game is designed for everybody and anyone can be part of it.
All Party Animals Error Codes and Fixes
Like every other game, since it is newly launched there are errors and fixes which is obvious as these error codes are the only thing that tells problems to the developers. In this article, we will help you with All Party Animals Error Codes and Fixes that have been found by players till now and we will also try some fixes with those error codes. But before doing that let's talk about the game system requirements first.
Party Animals System Requirements
System Requirement is a very important factor when you are dealing with errors and codes. If your system is not compatible with the game, you will get these error codes too often. Here are the minimum system requirements of the party Animals game.
Intel Core i3 processor with a clock speed of 560 @3.3 GHz or an AMD Phenom II processor with a clock speed of 3 GHz or higher.
At least 4 GB of RAM & NVIDIA GeForce GTX 460 or an AMD Radeon HD 5870 graphics card.
At least 1 GB of dedicated video RAM.
Pixel and Vertex Shader version 5.0 or higher.
The software is compatible with Windows 7 and later versions of Windows.
You will need at least 10 GB of free space on your hard drive to install the software.
If your system meets the minimum system requirements you are good to go. You will be able to play this game. However, you will need higher specifications to run the game smoothly with high graphics.
Party Animals Error Code – 10011, 10007 and 10009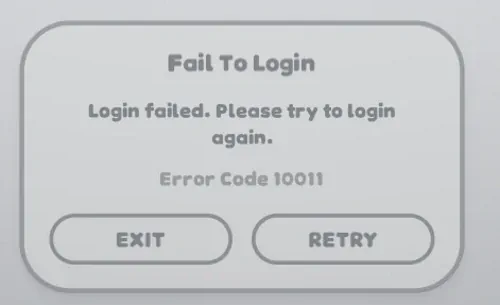 The error codes 10011,10007 and 10009 are the login error codes experienced by the players. Whenever they try to log in they get a return error message that says, "failed to login, Login failed Please try again" and that is followed by the error codes.
These error codes are generally referred to as server error codes as these are very common and happen mainly due to the inability to connect with the server. There might be too many people joining the server which caused the server overload or you have an unstable internet connection which is making the connection almost impossible.
If you are also facing the same error code when you are launching the Party Animals, you can follow these simple steps to fix these error codes.
Wait and try again
This might sound lazy but this is the best solution for these error codes. You should wait and try again later. There is a large possibility that the server overload and you need to wait for it to get fixed.
Check your Internet
If you think the server is fine then there might be some problem with your Internet Connection. Go disconnect your router and connect it again and try running some speed tests to see if you have a stable Internet connection or not.
Turn off VPN
If you are using any VPN (Virtual Private Network) service, you have to turn it off as this might be creating a problem with the launch of the game.
Twerk Firewall settings
You need to make some changes in the firewall setting and add the Party Animals to the exception list. To do that follow this brief guide
Go to the firewall settings
Now, add the Party Animals to the exception list
Save the changes and Restart your PC
Try launching the Paty Animal game again.
Party Animals Error Code – 10016 (Failed to Initialize)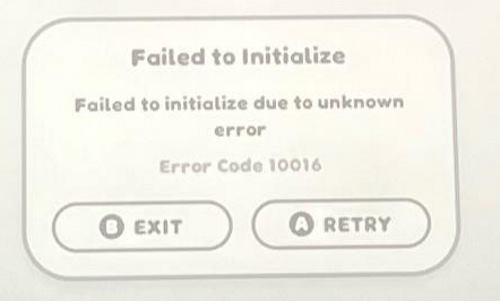 The error code 10016 is another error code that comes during the launching of the game. This error code is mostly faced by the Xbox users, if you are an Xbox user and you are facing this error, you can follow these steps to fix this.
This error code is mostly due to the outdated game version, corrupted file, or the server connection. To fix Party Animals Error Code – 10016, you need to manually perform these fixes. To fix this Party Animal error code, just follow these steps.
Restart Xbox console
Simple restart your Xbox console, in some cases doing this simple trick has worked
Check your Internet connection
Just like the previous fixes, you can check your Internet connection to see if you are getting a stable Internet Connection
Check Xbox Live service
You can just click on the link to check the server status of the Xbox. if the service of the Xbox is down you can wait for it to get fixed and try again later.
Update Party Animals
You can just update the game to the latest version. You can follow this bride guide to see how you can update the game on Xbox.
Go to My Games and Apps
Select manage and now go to updates
If you see the Party Animal game in the list, update it to the latest version by pressing the A button on the controller.
Once the update is down, Restart your game.
Conclusion
This brings us to the end of this guide for All Party Animals Error Codes and Fixes. As the game is relatively new, there are not many error codes available. The most common error faced by users is the login error, and this article has addressed all these errors. We hope this article has fixed your issue with Party Animal, and we wish you a happy gaming experience.