In the recent Google IO 2019, Google unveiled the third Beta build for Android Q, and we've been excited for this release ever since the Beta 2 rolled out. We've seen all the demos, read about all the new and exciting features, and have culminated a list of the best new features that you can experience on the latest Android 10 Q Beta 3.
Google announced its Beta program a few years ago with the release of Android Lollipop, and ever since, it's bloomed out to be a great success in terms of feature previews and demos. Users of Google devices have been able to have the first glance at features than everyone else and experience the latest without having to dig into the world of brain twisting ADB commands.
Android Q has been out since a few months, and while it wasn't a big update over Android 9.0 Pie, it still sported a few head turning features like the hints at a dark mode, new gestures, and more powerful app settings and privacy managers. Now that the Beta 3 is out, we can definitely say for sure that Android Q now seems like a finished product rather than just any other beta. For now, if you own a Google Pixel running on top of the Android Q Beta already, you should receive an OTA to the Beta 3, but if you want to start afresh, then follow the quick procedure below to learn how you can Download Android 10 Q Beta 3 and install it on your Pixel device: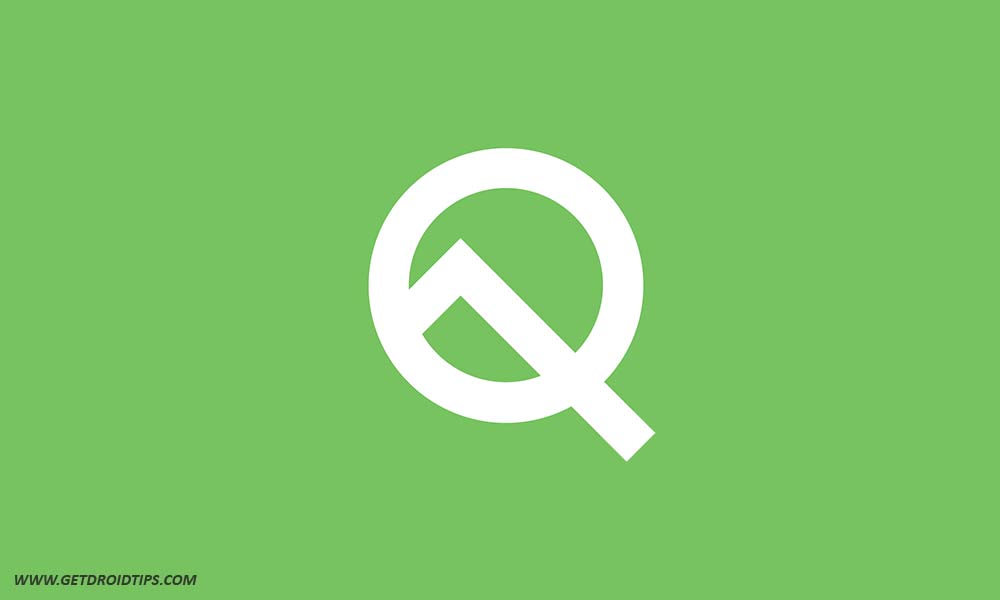 Download Android 10 Q Beta 3 and Install on your Pixel
Warning
This is beta software, and if you so choose to enroll in the Android Q beta, then you must understand that the software might bug out more frequently than you might like it to. If you understand all the instability issues, and still want to try out the latest, then you are free to proceed. We still do not recommend you use beta software as a daily driver.
Head over to the official Google Beta Program page, and give it a good read.
Scroll down to the Devices tab, and if you're logged in with your Google Account, you should see your Pixel device in there.
Tap on Enroll and this should be it.
Now, on your device, an OTA notification will pop up. Download this and install it as any other normal software update.
Your device may boot several times during this procedure so don't freak out. Once done, your Pixel device should have the latest and greatest Android Q Beta 3 installed!
That's all well and good, but what's even more exciting is that Google announced that 21 devices from over 13 different manufacturers will be eligible to receiving the Android 10 Q Beta 3 on day 1. Some manufacturers have already started rolling out the beta, while some are still preparing for it. Following is the list of the smartphones that will run the latest Android Q Beta 3 software update :
Asus Zenfone 5z
Essential PH-1
HMD Global Nokia 8.1
Huawei Mate 20 Pro
LG G8
OnePlus 6T
Oppo Reno
Google Pixel, Pixel XL, Pixel 2, Pixel 2 XL, Pixel 3, Pixel 3 XL
Realme 3 Pro
Sony Xperia XZ3
Tecno Spark 3 Pro
Vivo X27, NEX S, NEX A
Xiaomi Mi Mix 3 5G, Mi 9
You can visit the official Google Beta list in order to check upon if your device's manufacturer has rolled out the beta yet or not.
Now that we're done with the technical talk, let's have a quick glance over some of the best new features in Android Q Beta 3, shall we?!
Best New Features in Android 10 Q Beta 3
Here are the best new features of Android Q Beta 3:
1. Dark Mode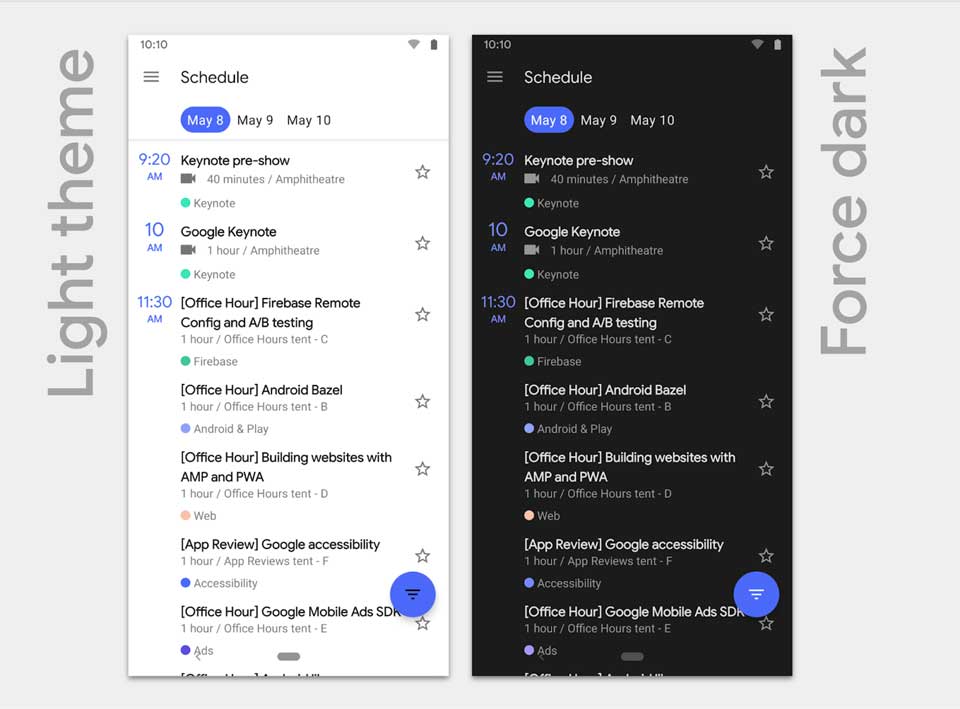 Google has finally unveiled the system-wide dark mode in Beta 3. Users of Pixel devices can enable the Dark Mode by simply swiping down on the notification panel, and tapping on the Dark Mode toggle. This dark mode brings the true AMOLED black color, and it sure looks amazing. The usual things like the notification shade, app drawer and Google Feed have been all blacked out, but this dark mode also supports a few other Google apps like the Calendar, Google Photos and much more in the coming few weeks. We are excited to see the Dark Mode support for third-party apps to grow too, and you should be too! Dark Modes like these can save a substantial amount of battery on OLED devices while also looking aesthetically pleasing to the eye!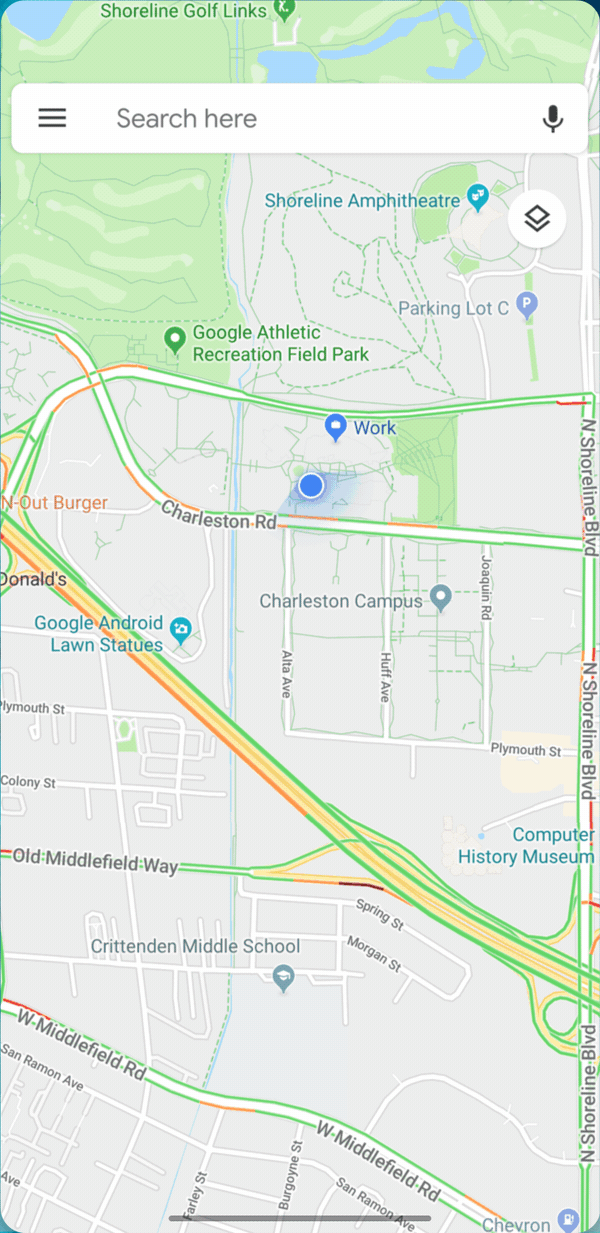 Finally, gone is the old pill navigation method and arrived has the new gesture navigation method for the Pixel devices. All you get is a thin bar at the bottom of your display, so your screen isn't taken up like before by the thick navigation bar. These gestures are also strikingly similar to the ones found in the iPhone X and Xs. You can swipe up while in an app quickly to exit it, swipe in and hold to enter the recent menu, or quickly swipe left or right on the bar to switch between your recent apps. To go back, however, you can swipe in from either side of your display and this will bring you back to the previous page. Overall, we feel these gestures are already a thousand times better than what Google has been offering since Android Pie, but there's still room to grow and expand.
3. Security Updates in Google Play Store
A promise that Google had made a few years ago was faster updates for Android devices not belonging to Google alone. Google had rolled out the much popular Project Treble before, and while this did increase the adoption rate of the latest Android versions on devices from other manufacturers, people were still lagging behind by months on the security patches. Google fixes this by making the security patch bundled within the Google Play Store itself. So, in theory, any Android device which has Play Services and the Play Store will receive the Security Patches on day 1, the same as Pixel devices, and that is exciting to hear. This also paves the way for how future software updates might be delivered too, and we can only hope for the best.
4. Live Captions
An interesting and yet unexpected feature in the Beta 3 of Android Q is the Live Captions mode, which does exactly what it says. It transcribes words from any video playing on your display, and it does it live. Think of it as the YouTube captions, but this time you can do this universally on any kind of video player, and this happens one to one and in real time. This may prove useful to people who have troubles understanding the various accents in the English language, or the people who have troubles hearing. We see this feature being used the most in video calls to our loved ones.
5. Focus Mode and Parental Controls
Google has extended the Digital Well Being app from last year to sport a few exciting features in this year's beta as well. For instance, the new Focus Mode will deprive the user from being able to access the apps when enabled. Users can add or remove applications, provide timers like before, and it acts as a nice prompt before you start procrastinating again. In this year's IO, Google claimed that the average age of kids in the US owning smartphones is 8 years. While we cannot stop technology from plummeting to the top, the new Parental Controls allow the parents to monitor their children's activities and add timers, after which the apps would close themselves until the next time the parents allow it. These both are great features to the never expanding Digital Well Being space of things.
6. Notification Assistant
While Google likes to play a lot with its notifications panels and the way Android handles the app notifications, this time it introduced smart replies which work on almost every app, native as well as third-party ones. This is done by an internal application called the Notification Assistant, and it basically reads the notification in the background and uses special AI techniques to curate a reply message that you would have sent yourself. But you don't have to worry about Google reading your messages since all of this is done within the OS itself and nothing is shared with Google over the air, so privacy with this feature is something that hasn't affected at all. Google has also hinted at App Bubbles in the previous betas, and they would deem as a useful feature if officially released.
7. Privacy
This year, with the Android 10 Beta 3 preview, there is a whole Privacy tab in the Settings app, which acts as a giant dashboard of all the apps that seek permissions to run properly. Here, you can jump into individual app permissions, enable or disable them to make your phone truly yours and yours alone. This is a great addition since Android hasn't particularly had the best reputation when it comes to privacy and permission management. Hopefully, they work on this enough so that the masses soon realize just how much power Android gives to its users.
That was our coverage for the latest and greatest of Android! What's your favorite feature, and are you going to update to the Android 10 Q Beta 3 this time around? Do let us know down below, we love to hear your feedback!