For some Pixel owners, the Android 14 update has broken the fingerprint sensor, so be cautious if you plan to update. Many Pixel devices are currently without a fingerprint sensor after the update to Android 14. It's not just that the sensor doesn't work; Android doesn't even recognize it's there. But, nothing to worry about as we have some fixes that you can try in order to resolve the Android 14 fingerprint not working issue. So, let's get started with the guide.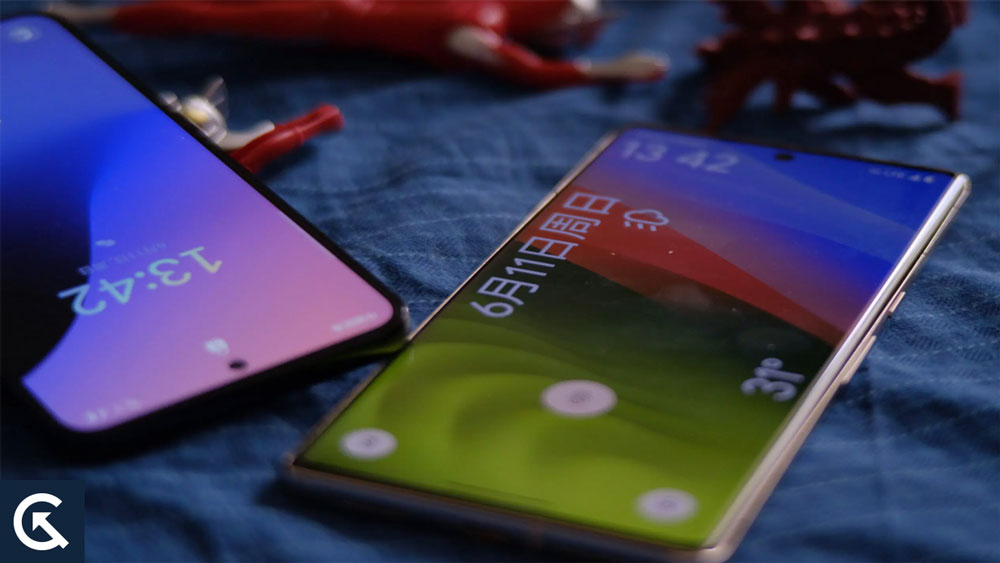 Why is my Fingerprint Not Working on Android Devices
Some of the most common causes of failed fingerprint recognition can be found here. See if you fit in one of these situations.
If you want to unlock a device with a fingerprint, your fingers must be spotless so that the fingerprint reader can read the image on your fingertip. After washing your hands, test your fingerprint to see if it works.
Fingerprints can be noticeably altered by accidents or hectic occupations, especially if there are scars from labor-intensive jobs or hand injuries.
It is also necessary to clean the fingerprint scanner, as it is similar to your figures. They are often touched by your figures, which causes them to pick up dirt and grease, affecting the scanner's ability to read your figures.
Make sure your software is up-to-date. Your phones will remain current and you won't encounter any problems with the fingerprint sensors if you install these updates. In addition, if any problems arise after a software update, please roll back to the previous version of the OS.
There is a possibility that the fingerprint hardware on your Android device is not available if the fingerprint scanner on your device still does not work. Your phone needs to be serviced by a certified technician from a company like Carlcare.
Fix: Android 14 Fingerprint Not Working Problem
Here are some fixes that will help you resolve the Android 14 fingerprint not working issue:
Fix 1: Recalibrate Fingerprint
It's best to start by installing pixelrepair.withgoogle.com's fingerprint calibration software. It has been reported, however, that this fix only lasts until the next reboot before it has to be repeated.
Fix 2: Downgrade to Android 14
It's recommended that you downgrade to the previous stable Android 14 build next. This is a permanent fix, but requires that your bootloader be unlocked, and all the data on your device will be erased.
Fix 3: Check if your finger has any liquid or dirt
Make sure that your fingers are not the cause of your fingerprint problem before concluding that it is a hardware or software issue. In order to unlock your phone, your fingerprint must be clean, just like in any other biometric device. If your hand is wet, moist, oily, or dirty, the fingerprint sensor may not work.
It is possible that you will not be able to unlock your phone using your fingerprint if your finger contains any of these things. In order to get out, you need to wash your hands, disinfect them, and allow them to dry. Let's now try unlocking your phone with our fingerprints.
Fix 4: Clean the fingerprint module
In the same way that one should keep their fingers clean, one should also keep their fingerprint modules clean. In particular, if you used a moisturizer earlier, the sensor would not be able to read your fingers correctly if liquid was gathered on your fingers.
You can fix this by cleaning the fingerprint module with a dry cloth if it is covered in liquid or dirt. To clean the module if dirt is stuck on it, use wipes or a damp cloth with alcohol (or water if there isn't any alcohol). However, to prevent permanent damage to the module, avoid scratching it with hard or sharp objects.
Fix 5: Restart your device
You should restart your phone once you have ruled out a dirty finger or module as the cause of the problem. When you have not restarted your phone for a while, the "Android 14 fingerprint not working" problem is generally software-related. There are lots of software-related issues like this that can be fixed with this, and it's worth a try.
To restart your phone, hold down the power button for a few seconds. On some Android phones, you can also force your device to reboot automatically by long-pressing the power button.
Fix 6: Wipe system cache
You may need to clear your phone's system cache if your Android fingerprint still does not work. There is no harm done to your phone by doing this, but it only clears the data that is frequently accessed by apps and the system. Whenever you update your system, you should perform this task frequently. If you are in recovery mode on your Android 14 device, follow the steps below to wipe the system cache.
First, turn off your device.
Press Volume up + Power at the same time to boot into Recovery mode. If that doesn't work, search online for how to boot your phone into recovery mode.
With the Volume buttons, select Wipe Cache Partition and confirm with the Power button.
After the partition has been successfully wiped, reboot your device.
Fix 7: Update your software
It is also possible for software bugs to cause the "fingerprint sensor not working" issue on Android 14 device. Check your device for pending updates and install them if necessary. The problem may be fixed with the next system update if it occurred after an update was applied. You may also roll back to a previous update if it occurred after an update was applied. You may install an update by opening the Settings app, selecting 'System', clicking 'System Update', and installing any pending updates.
Fix 8: Reset your device
It is possible that a software-related issue such as this can be resolved by resetting your device. In other cases, it is worth trying 'Factory Reset' to get your phone fingerprint working again.
Note: It is recommended to back up all important data on the device before resetting it. In case you have a computer, you may be able to backup your files. You can also use a quality SD card to accomplish the task.
You can reset the device by going to Settings > System > Factory Reset > Erase everything and confirming your password. If you plan on doing this, be sure to have enough battery power. Afterwards, reboot your phone so you can re-add your fingerprint. Hopefully, it will work. Otherwise, you can go to the service center.
Fix 9: Visit the service center
Following the above-mentioned solutions won't help you fix the Android fingerprint not working problem, which means you are not capable of handling it. To get your device fixed by a technician, you should take it to a professional phone repair service center near you (ideally the official center).
So, that's all we have for you on how to fix the Android 14 fingerprint not working issue. We hope that this guide has helped you. In case you need more info, comment below and let us know.