Google announced the Pixel 4 and 4 XL on October 15, 2019, and it went on sale to the public on October 22, 2019. It debuted with Android 10; however, further updates have brought it up to the current version, Android 13. Later next year, Google also announced the Pixel 4a, a more affordable option.
Now, users are wondering if Android 14, the latest and best version of Android, will be coming to their devices. The software is the heart of each smartphone, including the Pixel 4, 4a, and 4 XL. Even if Google has a track record of being generous with OS updates, it's still vital to look at the company's track record to see if it will roll out the Android 14 update for the Pixel. In this article, we'll analyze the Pixel 4, 4a, and 4 XL's prospects of getting Android 14.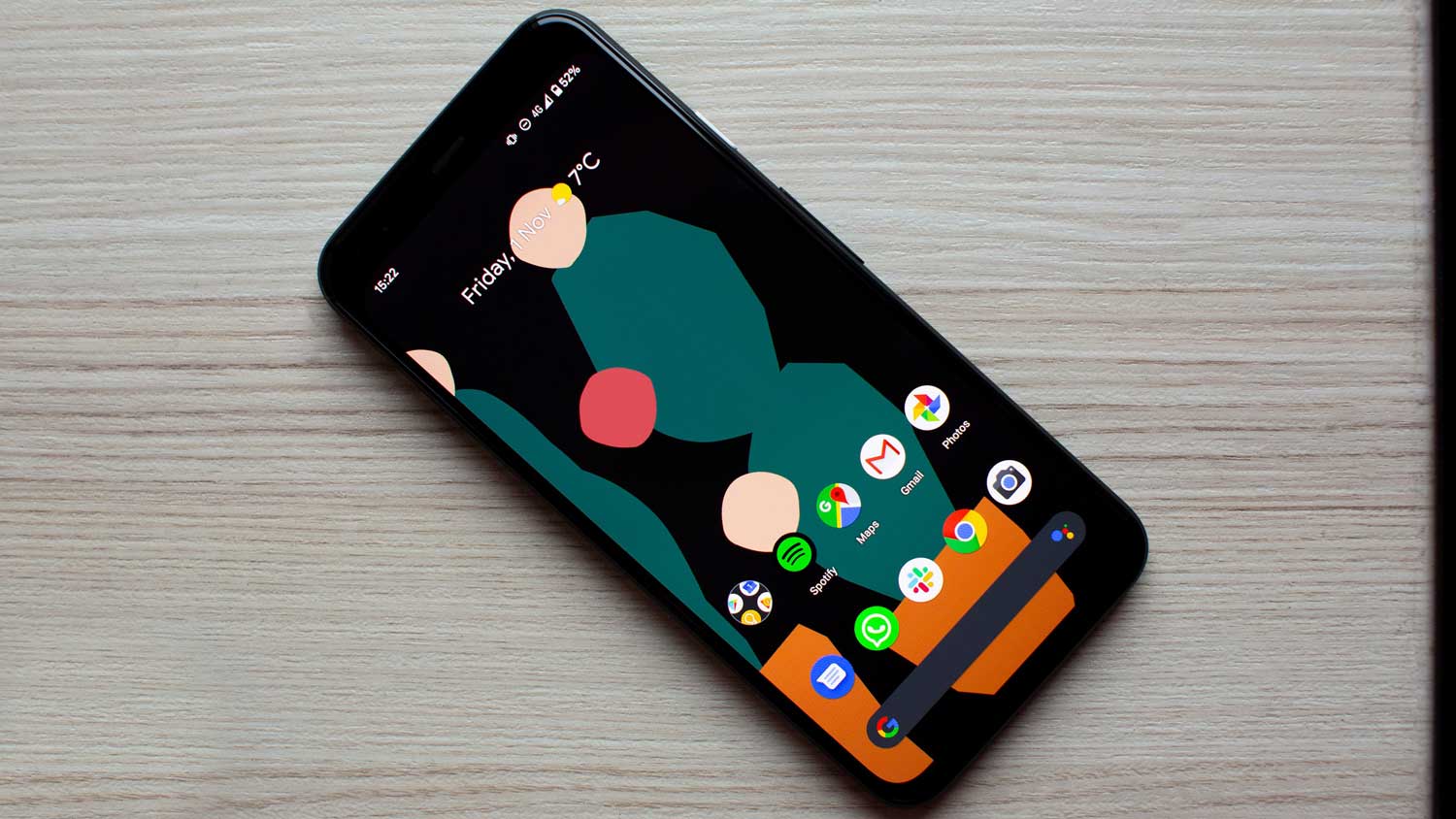 Update October 04, 2023: Google has officially announced Android 14 and the update is available for Pixel 4a 5G and newer devices. Unfortunately, the Pixel 4, 4a, 4a XL are not on the eligibility list.
Pixel 4, 4a, and 4 XL Overview
Before we move ahead to the update prospects, let's take a quick look at the Pixel 4, 4a, and 4 XL. On October 15, 2019, Google unveiled the Pixel 4, and on October 22, 2019, it went on sale to the general public.
This small yet mighty phone has a P-OLED screen with a 90 Hz refresh rate and HDR capabilities. The pixel density of the display, at 5.7 inches and 1080 pixels by 2280 pixels, is around 444 pixels per inch.
A Qualcomm Snapdragon 855 chipset, a powerful octa-core processor and an Adreno 640 GPU power the device. The Pixel 4 has a 12.2 MP wide-angle lens and a 16 MP telephoto lens on its rear for taking pictures.
The primary camera can record in 4K at 30 frames per second and 1080p at a number of other frame rates. The front-facing camera is 8 MP strong and can record in 1080p at 30 frames per second. An 18W wired charging system that is PD2.0-compatible and a non-removable Li-Po 2800 mAh battery powers the device.
Unveiled alongside the Pixel 4, the larger Pixel 4 XL shares many of its smaller sibling's characteristics while providing a larger form factor. The Pixel 4 XL features a P-OLED screen with a 6.3-inch diagonal, a refresh rate of 90 Hz, and support for high dynamic range (HDR) content. With a resolution of 1440 by 3040, the pixel density is an impressive 537 pixels per inch.
It shares the same Qualcomm Snapdragon 855 chipset as the Pixel 4, along with the same octa-core CPU and GPU. The Pixel 4 XL has a similar camera system to the Pixel 4, with a rear dual camera (12.2 MP wide lens and 16 MP telephoto lens) and a front-facing 8 MP camera. The battery is a non-removable Li-Po 3700 mAh unit, making it significantly larger than the battery in the Pixel 4.
On August 3, 2020, Google unveiled the Pixel 4a, a cheaper smartphone that nevertheless had all the necessary features. With its OLED display, single 12.2 MP main camera, and respectable Snapdragon 730G processor, it was a demonstration of Google's ability to achieve a compromise between performance and pricing. A Li-Po 3140 mAh battery provides power, and it accepts both cable charging at 18W and PD2.0.
The Pixel 4a, unlike the Pixel 4 and 4 XL, has a 3.5mm headphone connector and supports stereo speakers. Besides the usual fingerprint reader, accelerometer, gyroscope, proximity, compass, and barometer, it also has Face ID.
One thing that was common in all the devices is that all of them shipped with Android 10 on board. Although the Pixel 4a was released in mid-2020, the device shipped with Android 10 and not Android 11.
Google Pixel 4, 4a, and 4 XL Android 14 Update
Google will not roll out the Android 14 update for the Pixel 4, 4a, and 4 XL.
Google's Pixel phones (including the Pixel 4, 4a, and 4 XL) typically receive major Android updates for at least three years after their initial release. In accordance with this plan, Google has released Android 11, 12, and 13 for the Pixel 4, 4a, and 4 XL.
Google's approach to updating its Pixel smartphones is commendable. It will continue to issue security updates for the longer three years after the device initially became available. Google also prioritizes monthly security upgrades, providing Pixel users with the most recent protections available.
It is clear that Google will not update the Pixel 4, 4a, and 4 XL to Android 14 as the devices have reached their end. This information comes from Google's software support policy.
Hardware Performance Limitations
In addition, there are several other causes that explain why Google might not release Android 14 for these devices. To begin with, there is the possibility of hardware constraints.
The system requirements of newer Android versions are often higher than those of earlier systems, making them less suitable for use in some situations.
Google has probably already determined that the current hardware cannot handle the new version optimally, so they will not release the update in order to maintain a consistent user experience.
Custom ROM As An Alternative
Users interested in trying out Android 14 features might look into modified ROMs in case Google decides against releasing an official upgrade.
These are skins of Android made by developers and enthusiasts. When official support for an Android device ends, installing a custom ROM can keep your device up-to-date with the operating system, its features, and its security patches.
Note that installing modified ROMs requires technical knowledge and has significant hazards. In order to avoid bricking your phone, you must strictly adhere to all provided instructions.
Pros and Cons of Custom ROMs
Custom ROMs frequently allow users to upgrade to the most recent Android version, granting them access to all of the latest features and upgrades. Each user can tailor their experience by altering the device's appearance, behaviour, and features to their liking.
One benefit of installing a custom ROM is that it may increase the device's speed and responsiveness due to optimizations made specifically for that purpose.
Certain custom ROMs have a focus on privacy and security features, granting users greater agency over their data. Unfortunately, there are some drawbacks and dangers to using custom ROMs.
Custom ROM installations typically invalidate manufacturer warranties since they alter the phone beyond its original design. The phone could "brick" or become unusable if something goes wrong during installation.
There are also threats to device and user data. Custom ROMs obtained from unauthorized sources may include dangerous software. Installing a custom ROM calls for some technical know-how on the part of the user, as well as familiarity with rooting and flashing.
Summing Up
It is clear that Google will not roll out the Android 14 update for the Pixel 4, 4a, or 4 XL. Google's software update policy makes it crystal clear. Users anxious for Android 14 features may find custom ROMs to be a suitable compromise. You should exercise caution when installing modified ROMs and do your homework before proceeding.