Apex Legends players are having issues with matchmaking. They say they can't enter a game as the matchmaking process does not work. For those uninitiated, Matchmaking in Apex Legends is finding players and connecting to a game. The beauty of matchmaking is that a player is connected to other players with similar skills. Thus, offering a fair game. If Apex Legends matchmaking is not working on your device, read this guide to know how to deal with this issue effectively.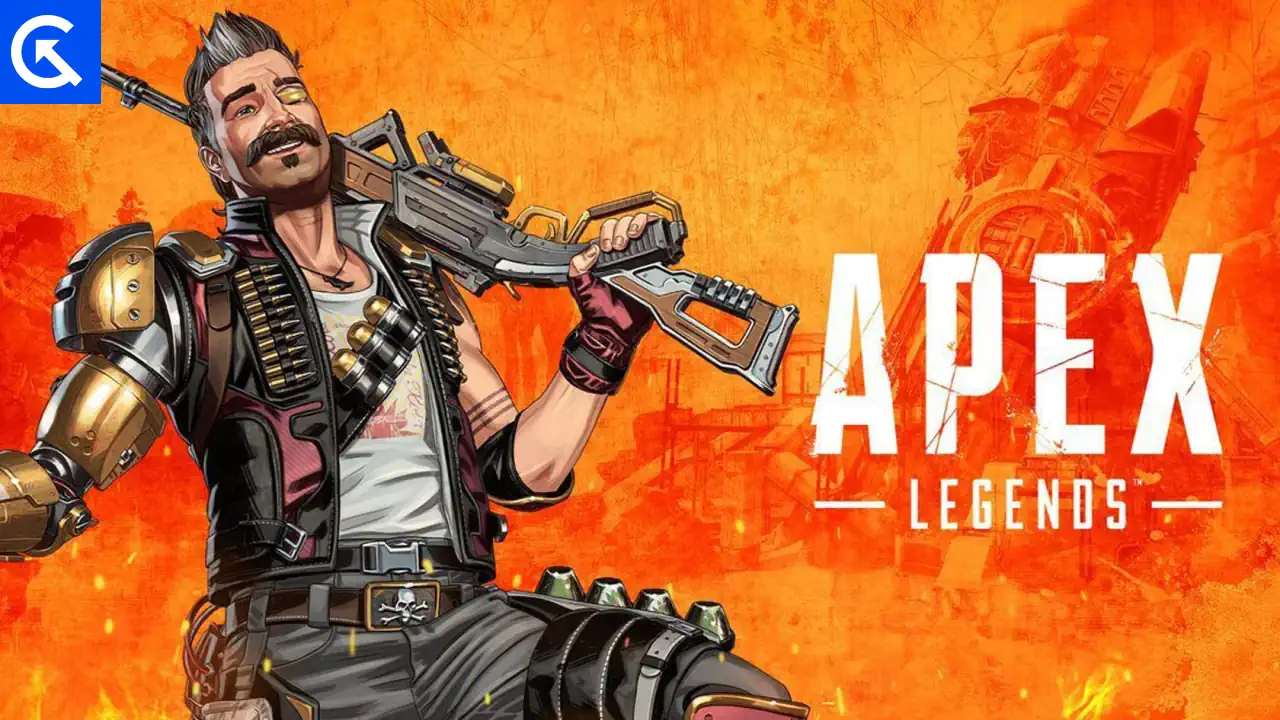 Apex Legends is a popular first-person shooting game developed by Reswapn Entertainment and published by Electronic Arts. The game has multiple characters; each has unique abilities. So, the selection of a character also plays an important role here. The game's unique character abilities, strategic gameplay, and dynamic maps make the game more fascinating to players. Apex Legends is available across multiple devices, including Android, iOS, PC, PlayStation, and Xbox consoles.
If Apex Legends matchmaking is not working on your device, there could be an issue with Apex Legends servers. The problem could also surface due to a weak or unstable internet connection. If not, then the game files could be corrupted, causing issues with the matchmaking process. We'll try to fix them in the solutions below.
Apex Legends Matchmaking Not Working? Try These Fixes
As mentioned earlier, matchmaking finds and connects to similarly skilled players. It may fail if there are not enough players with a similar skill set as yours. Thus, if matchmaking fails, do it multiple times. If the issue persists, you can use the solutions detailed below.
1. Check if Servers Are Down
Whenever you face an issue with Apex Legends, you first need to check if the servers are down. Whenever there's a server problem, you will likely face issues. This could be the reason why matchmaking is not working on your device.
To check the current status of Apex Legend servers, visit this page. Tap on Server Status. The up arrow in a green circle means the servers are up and running without issues. In that case, you can move on to the next solution to fix the issue with matchmaking.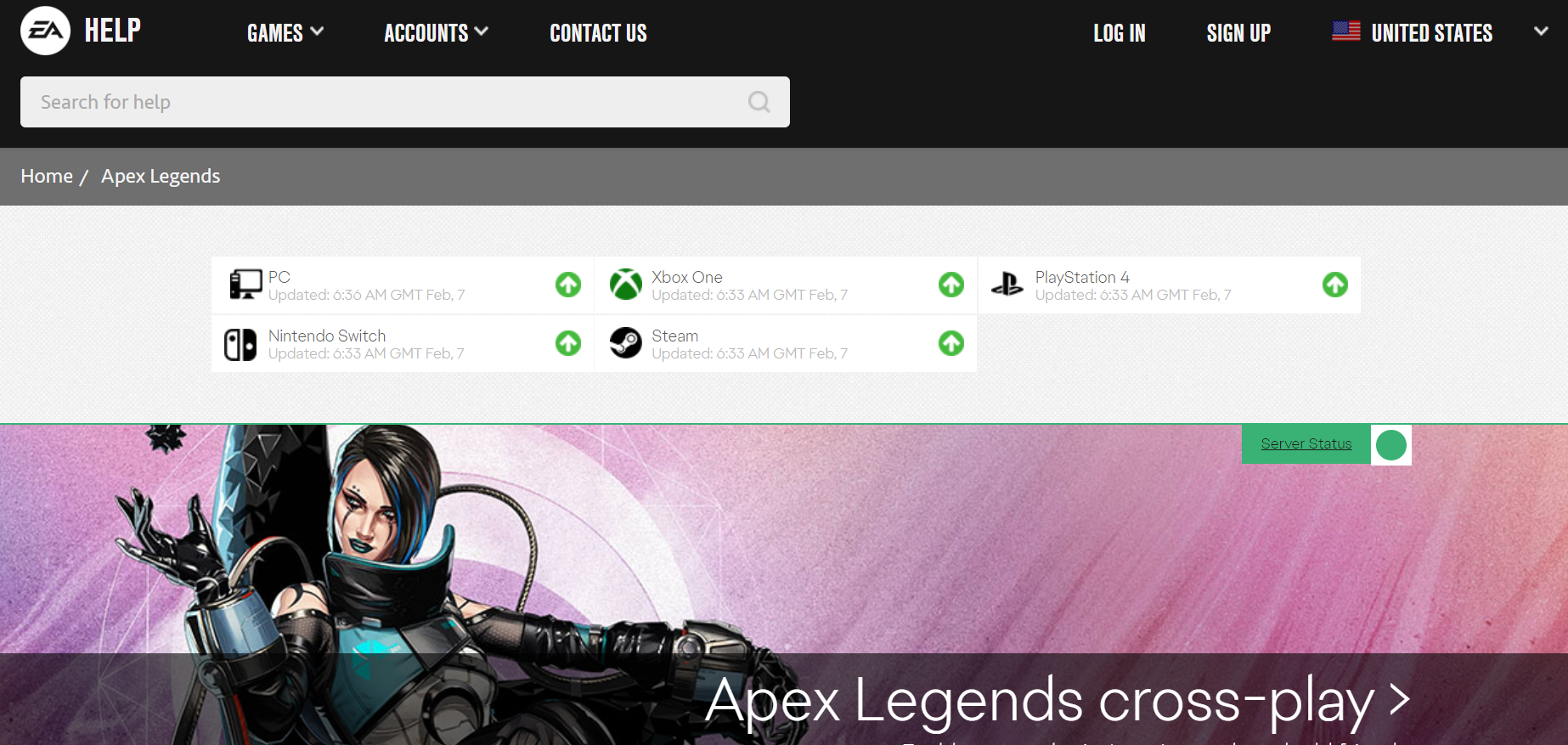 2. Check Your Internet Connection
Despite multiple tries, if you can't enter a match on Apex Legends, you need to verify that the internet connection is stable and fast enough. A slow connection could result in the failure of matchmaking.
Do an internet speed test via speedtest.net. If you observe issues with the connection, reset your router. You can do it either via the router's settings or a simple approach is to unplug the cable for a minute and then plug it in again.
After rebooting the router, connect your device to the internet, and launch Apex Legends again. Try matchmaking to see if the problem is fixed.
3. Try This Workaround
A Reddit user shared a workaround that has worked for many people. Try this solution if you're still facing issues with matching on Apex Legends. Here are the steps given by that Reddit user:
Load up the game. Don't go past the title screen.
Wait 60 seconds (important for some reason)
Click the Accessibility Menu at the bottom left.
Exit the Accessibility menu and you should see Data Center appear at the bottom.
Click that and select low ping server NOT located in the midwest.
This method should work on PC, Xbox, and PS4.
4. Try Logging In to the Game Multiple Times
If the Apex Legends matching issue is still bothering you, try logging in to the game multiple times. This solution seems to have worked well for many users. Hopefully, you'll also be one of them. Repeatedly log in to the game and do let us know if it works for you.
5. Verify the Integrity of Game Files (Steam)
If there's a problem with Apex Legends, probably some game files are missing or corrupted. While it's hard to know on many devices, Steam does a very good job here. On Steam, you can use the Verify integrity of game files option to restore missing files or repair corrupted files.
Here's how to verify the integrity of Apex Legends game files on Steam:
Launch Steam on your PC.
Go to Steam Library and right-click on Apex Legends.
Select the Properties option.
Tap on LOCAL FILES from the left-side menu.
Click Verify integrity of game files.
Follow the on-screen instructions.
Once you've fixed issues with game files, launch the game and check if the matchmaking issue is fixed.
6. Run Origin With Admin Rights
When you run the game without admin rights, it has a very limited number of permissions. Often, the problem is caused by missing permissions. To ensure that the Apex Legends matching not working issue is not caused due to lack of any permissions, run Origin with administrator privileges.
Right-click on Origin and choose Properties. Go to the Compatibility tab and check the Run this program as an administrator checkbox. Click Apply and then close this window. Now, launch Apex Legends and the matching issues should have disappeared.
7. Uninstall and Reinstall Apex Legends
If none of the solutions went in your favour, try uninstalling and reinstalling the Apex Legends game as the last resort. A fresh installation may remove software bugs or glitches which could be causing issues with the matchmaking process.
Wrapping It Up
Though Apple Legends is a popular game, it keeps encountering various problems. Sometimes, it's because of server issues, and sometimes the game has problems. In this guide, we looked at many ways to fix the Apex Legends matchmaking not working case. We hope one of the solutions worked in your favour.