You are in the middle of a fight in Apex Legends and the game starts stuttering all of a sudden, even though it's running at a high FPS. Even a second delay at critical events can turn the game's outcome in your opponent's favor. That's why we pay for a powerful CPU, GPU, and a high-quality monitor to avoid such unforeseen situations and the best gaming experience.
Though Apex Legends is known to be a well-optimized and smooth game, it still needs powerful hardware. Despite that, many users have been complaining about stuttering and lagging issues during the gameplay. If you happen to be one of them, keep reading this guide as we'll tell you the best approaches to fix the stuttering issues in Apex Legends.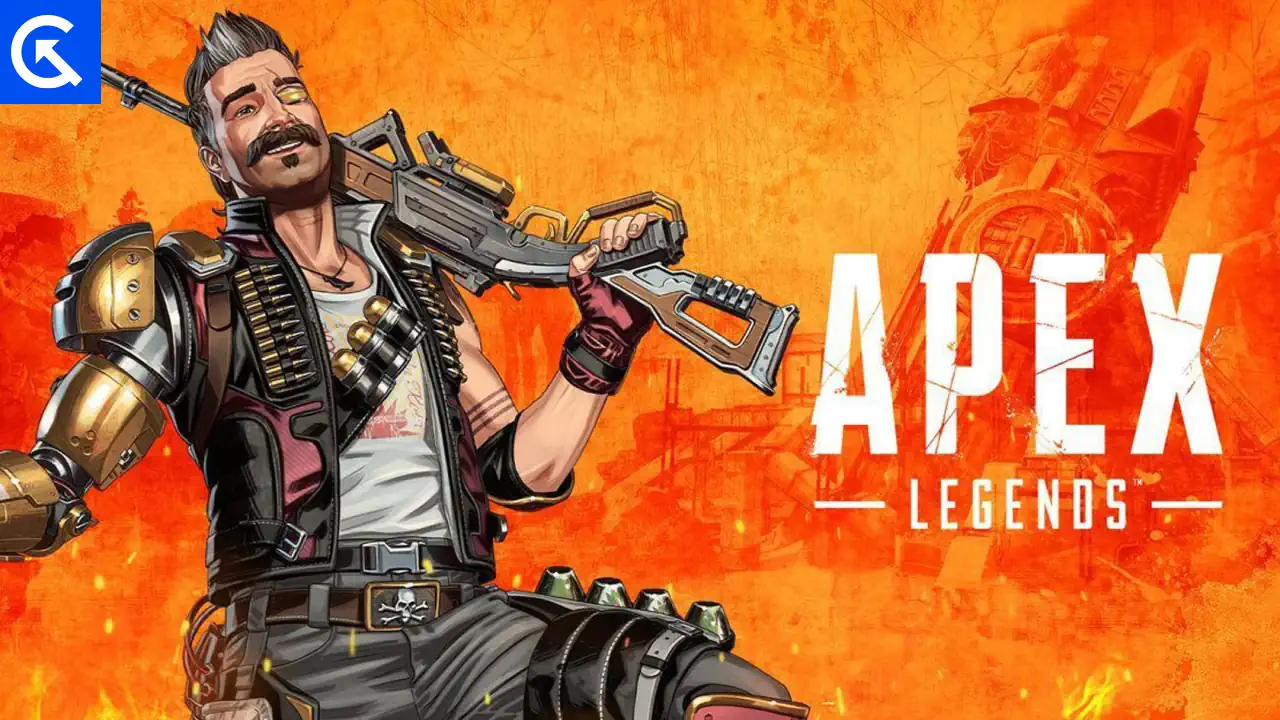 Before we dive into the troubleshooting methods, let me take you through the potential reasons responsible for Apex Legends' stuttering issues. Understanding them will help you troubleshoot the problem effectively.
Why Is Apex Legends Stuttering With High FPS?
Not sufficient resources: Apex Legends is a resource-hungry AAA game that requires a powerful computer for the best performance. Entry-level and budget computers are likely to lag and stutter during the gameplay. Later in this article, we have mentioned the minimum requirements for Apex Legends. Cross-check them with your PC's specifications to know if you need to upgrade your computer.
Outdated graphics driver: If your PC has an outdated graphics driver, it may have compatibility issues with the latest software and games. The older GPU might not be very well optimized with Apex Legends and causing the game to stutter. Try updating the graphics driver.
Bugs or glitches: Apex Legends might stutter if your computer has bugs or glitches. The game may also contain bugs. You can try updating your computer as well as the game.
Problem with your internet connection: A slow or unstable internet connection may cause lagging or stuttering issues with any FPS games, including Apex Legends. Make sure you have good internet which does not cut off frequently.
Missing or corrupted game files: If the game files are missing or corrupted, you are going to face many issues, including lag and stutter. Try repairing the game files. We have mentioned all the steps in the solutions.
So, these were some common reasons why Apex Legends might sutter. Now, we'll move on to the troubleshooting methods.
How to Fix Apex Legends Stuttering With High FPS [2023]?
Below we have jotted down the list of effective solutions to fix the stuttering issues with Apex Legends. You do not have to go through all of them. Simply, try them one by one until you find the one that works for you. Happy troubleshooting!
1. Make Sure Your PC Meets Apex Legends' System Requirements
Not every PC can smoothly handle Apex Legends. Your PC must meet the minimum system requirements in order to enjoy the game without any performance drop. If a PC does not meet Apex Legends requirements, the game is likely to lag or stutter.
Minimum system requirements for PC:
OS: 64-bit Windows 7
CPU: Intel Core i3-6300 3.8GHz / AMD FX-4350 4.2 GHz Quad-Core Processor
RAM: 6GB
GPU: NVIDIA GeForce GT 640 / Radeon HD 7730
GPU RAM: 1 GB
HARD DRIVE: Minimum 22 GB of free space
Recommended system requirements for PC:
OS: 64-bit Windows 7
CPU: Intel i5 3570K or equivalent
RAM: 8GB
GPU: Nvidia GeForce GTX 970 / AMD Radeon R9 290
GPU RAM: 8GB
HARD DRIVE: Minimum 22 GB of free space
As mentioned on the Apex Legends' official website, PCs with minimum requirements will be able to play the game. However, for a better experience, the PC must have recommended system requirements or above.
If your PC does not meet the requirements, consider upgrading it to for a bug and stutter-free experience. However, if your PC's specifications are well beyond Apex Legends' minimum requirements, you would want to try other solutions below.
2. Restart Your PC
Apex Legends might be stuttering due to low system resources or temporary bugs/glitches. Restarting the device will remove running processes and temporary data that will create room for new applications.
First, close Steam and Apex Legends. Now, follow these steps to restart your PC:
Click the Windows icon in the bottom-left corner.
Tap on the power icon.
Select the Restart option.
Launch Apex Legends and observe if you still encounter stutter or lag.
3. Update Graphics Driver
If you are an avid gamer, there is absolutely no reason for you to not update the graphics driver regularly. Keeping the driver up to update ensures compatibility with the latest game and software. If you have done it recently, check if you have a new graphics driver.
Here are the steps to follow:
Press Windows + X together and select Device Manager.
Expand the Display adapter section.
Right-click on your graphics device and select the Update driver.
Tap on Search automatically for drivers.
Windows will now look for new graphics drivers. If available, follow the on-screen instructions to install it.
Windows's automatic driver update can be pretty inconsistent. A better approach is to download the driver from the manufacturer's website and install it manually.
In case you find this a headache way of updating drivers, there is one-click driver update software available. Some of the recommended ones are Driver Booster, Driverfix, and Driver Easy.
4. Check Your Internet Connection
To enjoy the best of Apex Legends, you require a high-speed stable internet connection. If your internet is sluggish or disconnects frequently, the game might stutter and you may end up listing the battle.
Run an internet speed test via speedtest.net. Observe the result. If there is a problem with your internet connection, reboot the router. It's a common yet effective approach to fixing unstable and slow connections. For this, unplug the router for a minute and then plug it in again.
If it does not fix internet issues, contact your internet service provider (ISP) to get further help on this.
5. Reduce the Frame Rate
Many players were able to fix the stuttering issues with Apex Legends by reducing the FPS. I know playing the game at high FPS gives a different experience. However, there's no point in playing the game at high FPS with stuttering issues. Rather, lower the frame rate and get a smooth experience.
Reduce the FPS and play Apex Legends to check if the problem is fixed.
6. Lower Graphics Settings
You have to maintain a good balance between the graphics settings and hardware capabilities of your PC to get the best performance and smooth gameplay. Otherwise, the game is likely to lag or stutter. Sometimes, the game might even crash.
Lower the graphics settings and start playing the game without stuttering problems.
Launch Apex Legends, press the Esc button on your keyboard, and select Settings. Now, go to the Video tab and lower the graphics settings. If you have a mid-range stop, you can disable Anti-aliasing, Depth of field, and Image sharpening to further enhance the performance.
7. Repair the Apex Legends Files
If you are still facing stuttering problems within Apex Legends, try repairing the Apex Legends game files. The problem could occur due to missing or corrupted game files. If that's the case, this solution should fix the problem.
Luckily, Steam and Origin have a built-in tool to repair the game files.
For Origin:
Launch Origin on your PC.
Go to My Game Library and select Apex Legends.
Now, tap on the settings icon.
Select Repair.
For Steam:
Launch the Steam client on your PC.
Go to your Steam Library.
Right-click on Apex Legends and select Properties.
Tap on LOCAL FILES from the left pane.
Click Verify integrity of game files.
After tapping on Repair (Origin) or Verify integrity of game files (Steam), the game files will be checked and repaired. Wait for the process to finish and launch the game thereafter to check if the problem is fixed.
8. Launch the Game via File Explorer
According to some Apex Legends players on Reddit, launching the game using the r5apex_dx12.exe file fixes the stuttering problem and the game runs smoothly thereafter.
Here's what he said on Reddit, "I found this on another thread and can't find it again so can't credit the person who originally said this, but they suggested opening Apex using the 'r5apex_dx12.exe' launch file located here (if you're using steam) – C:\Program Files (x86)\Steam\steamapps\common\Apex Legends.
I cannot believe the difference, the stuttering in this game regardless of my settings has driven me insane, this is the first change that has really smoothed it out. It's not perfect of course because I'm not on a high-end system, but it's a really noticeable difference. I have a 240hz monitor and capping at 150fps with RIVA / MSI Afterburner.
Ryzen 3600 and RTX 2060 with 32GB RAM
Settings:
100 FOV
Everything low and disabled except Texture Streaming Budget on High and Bilinear for Texture Filtering and TSAA turned on."
Try this solution and let us know in the comments if it works for you.
9. Reinstall Apex Legends
If none of the above solutions worked in your favor, try uninstalling and reinstalling Apex Legends. It should fix all sorts of problems with the game including lagging, stuttering, and crashing. If your PC has SSD + HDD storage, it's recommended to use SSD for game installation for better performance.
Here are the steps you need to follow:
Type Control Panel in the Windows search box at the bottom and hit Enter.
Set View by to Small icons.
Tap on Programs and Features.
Right-click on Apex Legends and select Uninstall and follow the on-screen instructions.
Download and install the game via Steam or Origin.
Conclusion
The stuttering problem in Apex Legends seems to have affected many players. Fortunately, there are a couple of effective solutions to get rid of it which we just went through in this guide. We hope one of the solutions fixed the Apex Legends stuttering with high FPS problems on your PC.