The latest version of Android, called as Oreo has brought several new features. But there a notification "App is running in the background" which is really annoying for users. Whenever certain apps like Facebook Messenger or Instagram run in the background, you will get this notification again and again. The principle of this notification is great, but the application of it is not. The notification can't be eliminated nor will it be disabled, which means you need to put up with it taking up display space in your notifications. While it's not possible to permanently disable the notification without root access, it is possible to effectively permanently magnify the notification so you are never going to see it again. This post is precisely dedicated to methods to deal with the assistance of a Tasker script.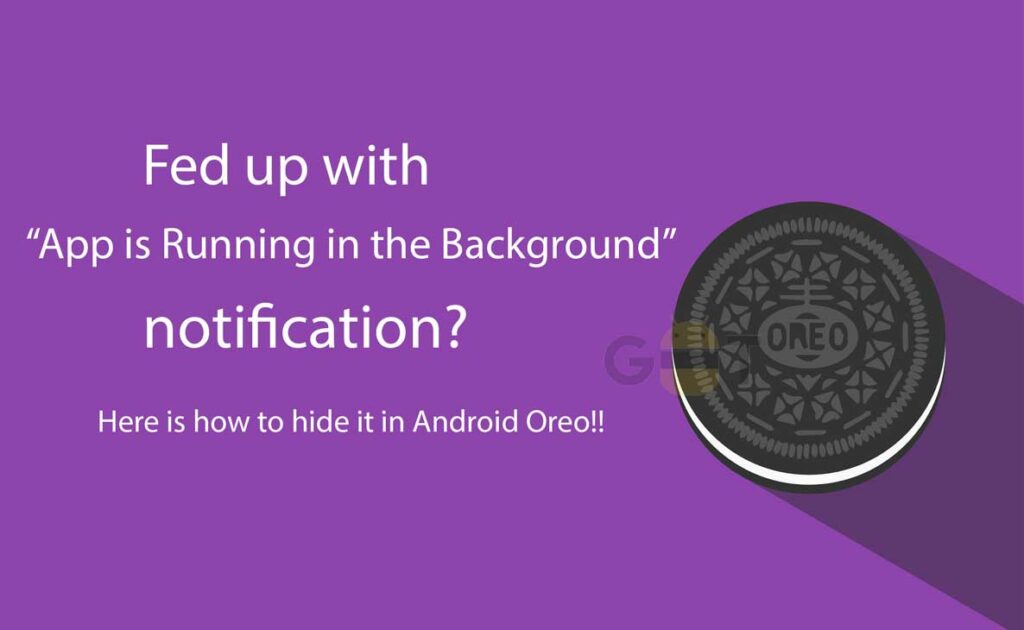 A fix was created by Marco Stornelli who is a programmer of several free Tasker plugins below the BaldApps family. This fix entails using the Tasker automation program too as one of Marco's Tasker plugins known as Notification Listener. This tutorial supersedes an earlier tutorial we left on this identical issue, as Google quickly suppressed the (fairly drastic method) we had been using earlier.
Without rooting, there is not any way to really stop Android System from displaying the persistent "app is running in the background" notification in Android 8.0 Oreo. Looking at the source code to your ForegroundServiceController, its implementation, and also the ForegroundServiceDialog does not really reveal anything that we are able to make the most of. As far as we understand, there is no control or system and edit we can utilize to control whether or not this service operates. It appears the "Dianne's Dungeon" (likely a Google inside joke referring to senior Android engineer Dianne Hackborn) isn't something we can easily escape. This modification is entirely safe to perform incidentally, as Android System usually does not provide any other notifications.
Downloads:
Steps to Hide the "App is Running in the Background" Notification in Android Oreo
First, download both of these applications. You will need Tasker since it is essential for Notification Listener to perform its job, which in this instance, will be to get rid of the desktop services persistent notification.
Next, you will need to import the Tasker profile which Marco provided. Download it here, then stick to the screenshots below to understand how to import it and place it up!
Visit jobs
Tap on Import
Navigate to the XML file
Harness to import
check if it's imported
When the Task has been imported, You can simply make into "snooze" the notification. It will not run at boot, so follow the upcoming steps below to understand how to make this Task in the boot to obstruct the notification automatically.
Now simply proceed to "Profiles."
Select and Press the + button.
Now select "Event."
Select "Monitor Start"
Once done, press the back button
Select the "Snooze" Task we imported
You are done.
And when you reboot your device, the task must operate at boot. So, this is the way you can magnify the notification so high that you cannot see them again. Please share your thoughts on the post through our comments section.