Before 2015, Mac users always needed help with typing and compatibility. Currently, other segment computers are offering similar services in computer peripherals. Eventually, Apple launched a new Magic Keyboard product designed to improve user comfort. In addition to the keyboard, the launch event features similar products, such as the Magic Mouse.
In particular, the Magic Keyboard is an innovation that addresses many concerns of Apple users. Since it has reliable connectivity and decent battery storage that can be rechargeable. Starting in 2015, the product captured the market's dominance. But with that dominance, Apple users faced a lot of errors. Additionally, a new issue is arising related to the keyboard not charging. So, let's move on to fixing it.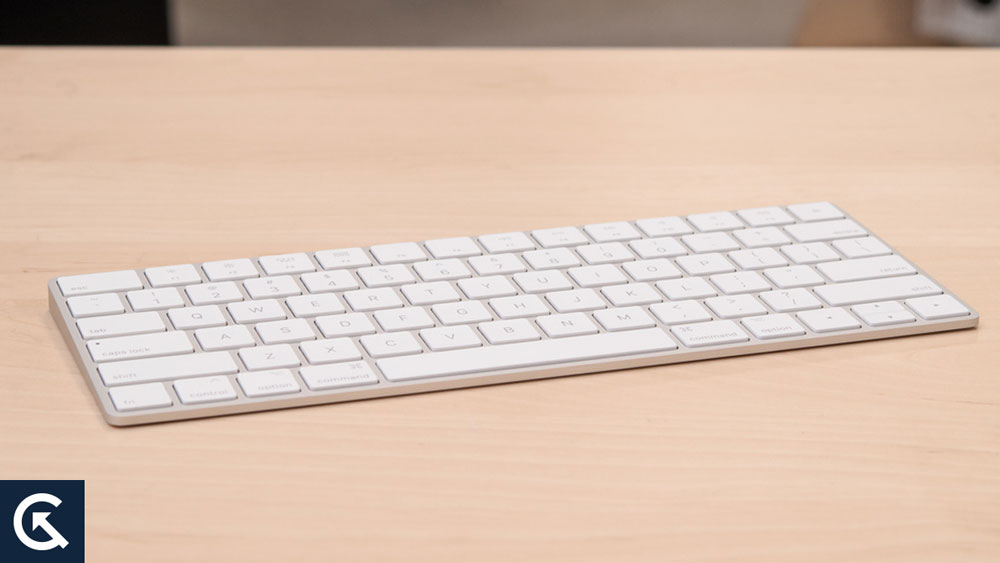 Fix: Apple Magic Keyboard Not Charging Issue
Since the Magic Keyboard is not an ordinary keyboard, it requires much attention to manage. Apple's Magic Keyboard usually lasts for a month or more, depending on how much you use it. Some users are highly impressed with its battery size. However, when they try to recharge it, they experience problems. The keyboard isn't charging because of a defective charging cable, dust in the charging port, or another issue. Here is a list of everything you need to do to fix the Magic Keyboard not charging case.
Ensure to use a working charging cable.
To begin with, ensure that the charging cable you are using to plug in the keyboard is not defective. Using a faulty charging cable will not charge your keyboard, and you will assume the problem is with the keyboard. So, verify that the charger cable is working correctly and check whether or not the issue has been fixed.
Clean your Charging Ports
Whether you have used a decent charging cable and followed all the standard requirements to power up the keyboard. In other words, if the charging ports are dirty, the charging cable will not get current and, therefore, cannot supply it to the keyboard. For this reason, the second thing you should check is the charging ports. We recommend you clean them regularly and always check them.
Restart your Mac
The final step to making the Apple Magic keyboard work is to restart your Mac. Due to long-term usage, the system slows down. It performs inappropriately because the system cannot handle the charging function when we plug in our keyboard. The same issue arises here as well. If Apple users experience a problem with their keyboard not charging, they can restart their Mac. You can restart your Mac through the Apple Menu >> Restart.
In conclusion, if you have a problem saying, "Magic keyboard not charging," follow the above methods immediately. This will help you instant as we have discussed different ways to consider other outcomes. If you apply these fixes, I hope you will satisfy and will for sure resolve the problem. However, if the problem persists, you can contact Apple's support. Or if any user has queries about the above fixes, please ask them all below.