Are you confused between Apple Watch Ultra and Garmin Epix 2? Well, both are very capable smartwatches, along with all the necessary safety features. But, there has to be only one winner, though it could be in different aspects. This article intends to help you decide between the two most high-end smartwatches that are available right now. If you are an iPhone user, you can choose any of the following watches. But if you own an Android phone, then the Garmin Epix 2 is your only choice, as Apple Watch doesn't work with Android OS.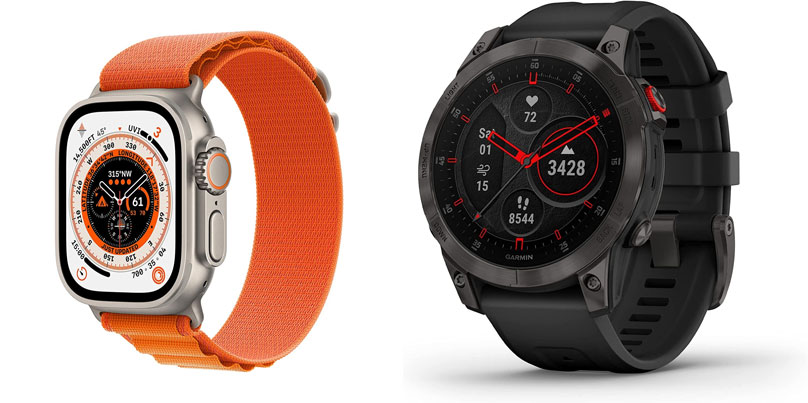 Display & Readability
The Apple watch ultra comes with a 1.92-inch screen, which has a brightness of whopping 2000 nits! Sounds too much? Nah, that's the brightness that you will need while you are trying to read a notification/text on your watch in direct sunlight. Moreover, the watch also houses 49mm bezels, which just looks sleek on the wrist. The watch just looks like every other Apple watch with a digital crown, but slightly different. If your fingers are wet, make sure to dry them before you interact with the Apple watch.
For screen protection, the Apple watch ultra has lip type of layers of metal on the display, which would protect it if it falls while facing the screen. On the right side, there's the usual Apple digital crown button. A big difference between the Apple watch ultra and its previous versions would be the larger and more resonating digital crown. Now the crown can work easily while you're wearing gloves. There's also an action button on the left side of the watch ultra, which can be programmed as per your wish to do any assigned task.
On the other hand, the Garmin Epix 2 has a 1.3-inch screen, but with only 1000 nits of brightness. Even though the brightness is significantly very less than the Apple watch ultra, still it just does the job and you will be easily able to read anything even in sunlight. The Garmin Epix 2 also comes in sapphire and non-sapphire versions, which of course have different price tags.
While wearing the Garmin Epix 2, you would not easily notice the comparatively smaller screen, as the screen is round in the Epix 2. The Garmin Epix comes with 3 buttons on the left and 2 buttons on the right, which is just like most Garmin watches, and it has a round dial on the top as a typical sports watch.
Battery Life on the go
Talking about battery life, you have two options in front of you. The first option barely lasts a day, while the other one lasts up to 6 days on a single charge.
The Apple Watch Ultra doesn't have a very huge battery backup, it just lasts 12 hours on a single charge if you are using the watch quite well. While in low-power mode, you can get an additional up to 4 hours of battery backup. But this can be considered as the Apple watch ultra is cellular and doesn't really need a phone to work.
As per reports, The Apple Watch Ultra could get up to 60 hours of battery backup once it gets a specific update that is rolling out this fall. The update could significantly reduce heart rate readings and GPS accuracy to save the battery.
While in the Garmin Epix 2, you can easily get up to 6 days of battery backup with always on display on a single charge. As the watch is not cellular, there's no big requirement for power in the device. Garmin claims that you can get up to 13-14 days of battery backup while using GPS, but don't expect 100% on-point accuracy.
Even if everything is on, including GPS, screen, and music, still you'd get 9 hours of non-stop battery backup easily.
Sports Modes
As both watches are termed sports adventure watches, both still have many differences. The Apple Watch ultra comes seems more confident when outdoors, as it is 100m water resistant, which allows you to just take the watch anywhere and perform any sports.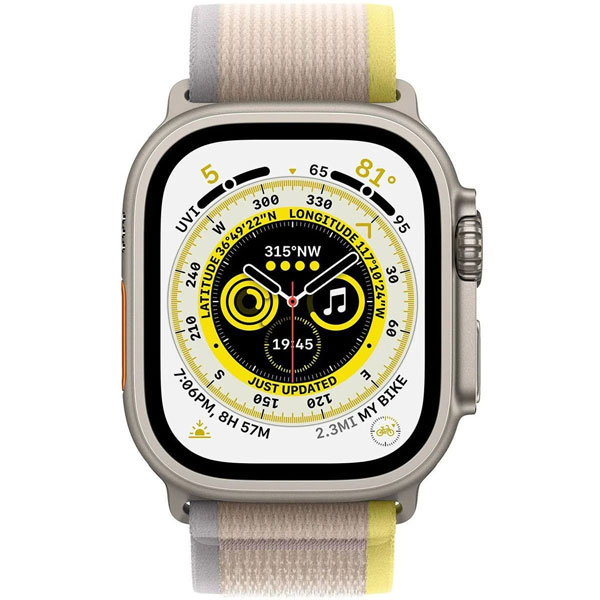 The Apple watch Ultra can read your body vitals and track your sleep schedule but it doesn't give proper feedback tho! But the Garmin Epix 2 has features that track your sleep and lets you know how much sleep you are lacking. It also shows a body energy level which is a very interesting feature for a smartwatch.
The Apple Watch Ultra, just like its predecessors has most of the traditional workout modes covered. The watch also features Dual GPS and safety features like backtracking. Now you can drop a pin on a location and back-track your path without getting lost. So does that mean you will never get lost? Well, technically yes, but only till it has power.
On the other hand, Garmin Epix 2 has more sports modes than the apple watch ultra. Compared to the watch ultra, Garmin has excellent mapping features, which could save lives without fail! The Garmin Epix 2 too uses dual GPS, but the inbuilt map allows you to look up a place. Moreover, if you get lost somewhere far in the wild, then it would be the Garmin that will save your life.
Safety Features
Both of the watches are loaded with many safety features, such as crash detection, assistance alerts, and a live track system. These features can let your friends and family know if you are in need of help. Both watches are good at this but the Apple watch ultra is cellular which means it won't need a phone nearby to trigger safety features.
On the other hand, the Garmin Epix 2 will require a smartphone connected to it so it can warn your friends and family of your situation. Garmin Epix 2 is not cellular, which gives it more battery backup, but it also makes it dependent on a smartphone for your recovery, if you ever fall in trouble and the watch detects it.
Which is the True Smartwatch?
As both watches are great at their own features and capabilities, both have enough differences when it comes to real smartwatch capabilities. Not every person will prefer a rigid adventure sports watch. Some people like the author of this article prefer to have a proper smartwatch, rather than an all-rounder watch.
One thing you need to keep in mind is that the Apple Watch Ultra runs on OS that's similar to iOS and for which it has endless applications in the watch itself. Watch Ultra has just too many features which makes it a true Smartwatch. But, the only limitation would be that you need to charge it every day like your iPhone. It's like a small version of the iPhone with cellular which is on your wrist.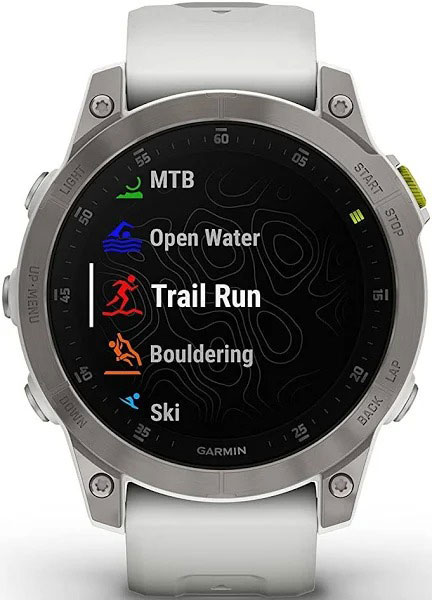 While the Garmin Epix 2 lacks in this field, as it has limited Smartwatch features and more sports features. Also, the Garmin Epix 2 is a not cellular watch. This means it will require a phone to be connected through Bluetooth so it can operate properly. As Garmin doesn't have a complex os or cellular, so it can manage a much longer battery life. You can access notifications, and reply to texts in your Garmin. And that would still require your phone to be connected, specifically an Android Phone. If you've connected Garmin to an iPhone, you won't be able to reply to texts via the watch, as the feature is just not there yet.
Verdict
Both watches are great in their own aspects, it actually depends on you, why you need a smartwatch. If you are looking for a perfect companion for your device which also has cellular and is independent with all the latest apps and features, then it is the Apple Watch Ultra for you. (you will need an iPhone)
If you are into sports and training and want a watch that can keep track of you, and also lasts a few days easily, then the Garmin is for you. (Works with both iOS and Android) This watch is full of sports and tracking features which Apple lacks at some point.
Looking for a rigid and adventurous companion? Then it's the Apple Watch Ultra. But, if you are just looking for a cheaper yet sporty watch that can last days and has more sports capability then it's the Garmin.