Assassin's Creed Valhalla is the latest and upcoming release from the house of Ubisoft. This marks its twenty-second release in its stealth and slaughter series legendary and ever-popular game. The game is set to be released to all the major platforms. As well as upcoming consoles including Play Station 5 and Xbox Series X. Moreover, other platforms are similar to older generations.
Over the last generation, the Assassin's Creed series has gone through a dramatic makeover, becoming a full-fledge RPG with Origins and Odyssey. It has been revealed that the next stage in the series as Assassins Creed Valhalla takes the storyline into 9th-century and depicts an alternate version of the Vikings invasion in Britain. The gameplay elements seem to be continuous in the newest Assassin's Creed Valhalla, just like before. It allows for a male or female protagonist based on the player's choice.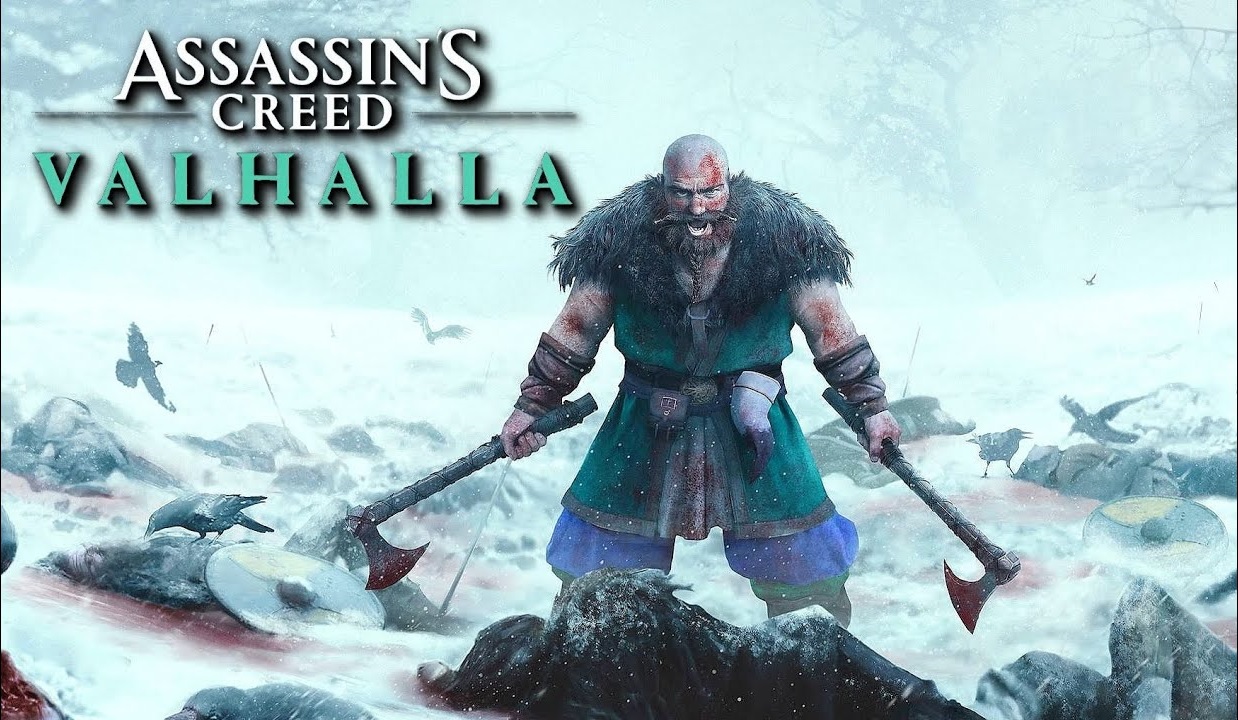 Assassin's Creed Valhalla Official Release
Assassin's Creed Valhalla is currently planned to be released in Holiday 2020, sometime in November on PS4, PS5, Xbox Series X, and Xbox One. An exact date hasn't been shared by Ubisoft, but it will soon be out as soon as the release dates for PS5 and Xbox Series X are made public by Sony and Microsoft, respectively.
Ubisoft store has multiple editions available for Assassin's Creed Valhalla available on pre-order.
Gold – USD 99.99

Ultimate – USD 119.99

Collectors – USD 199.99
Currently, it is unknown how the new Assassin's Creed Valhalla will be complimented in the next-gen consoles.
Assassin's Creed Valhalla Vikings and Norse Mythology
Assassin's Creed Valhalla is set in 9th century Britain, encompassed by the Viking invasions of Saxon kingdoms. Players take up the role of Eivor, a Viking warrior who has to lead their clan of Norsemen after the death of their father. The clan is crucial to setting up the storyline as well as contributing to the overall gameplay. The screenplay of Valhalla is set up across Britain, Norway, and Scandinavia. The gameplay is emphasized on developing a new settlement through means of diplomacy or through brute force by interacting with other Viking clans.
Speaking of opposing clans, it is King Alfred the Great who plays the role of the arch-nemesis and is suspected to be entangled with the Templars by hook or by crook.
Ubisoft has said that the choice between diplomacy and brute force between the clans will definitely alter the storyline.
As per their announcement post, "Shifting England's balance of power and expanding your influence through diplomacy will likely make you more friends than brute force. Every political alliance you build, combat strategy you employ, and dialogue choice you make will alter your journey."
In Valhalla, it is in the player's settlement where all major action happens. Settlements are built up based on the choices taken by the players, and it is where significant quests and story arcs will begin and end. Various elements of Norse mythology are looped into the storyline, as Odyssey did with Greek mythology, as suggested by a figure resembling Odin in the trailer.
During an interview with Eurogamer, the Lead Producer – Julien Laferrière spoke briefly about the settlements saying, "Big story arcs will begin and end here, the impact of your decisions rippling through your growing community. You'll see the effects of alliances – such as weddings to forge relationships between clans – and the consequences of "harsh choices you have to face." It's also where you'll see some of the game's romances play out (if you choose to indulge in those)."
Assassin's Creed Valhalla Gameplay
The same systems as used in the previous games of Assasin's Creed are used here in the newest Assassin's Creed Valhalla. Combat has been tweaked to be more intuitive, and Eivor can now use weapons. These include weapons such as shields, swords, dual axes. He can even use the historic hidden blade against a greater variety of enemies. Player customization is extended to most of their gear, along with facial hair and tattoos. Players will also have a raven ally beside them similar to the eagles in the past two games.
Valhalla also features journeys on land as well as sea in the iconic Viking longboats. Ubisoft is trying to pack in brutal raids and big battles as a major part of the gameplay. Players will be able to choose fighters in their settlement. This will be done to improve it along with building such as a blacksmith, parlor, and barracks. Players can lead raids to select locations using their longboats to secure resources and much-needed riches. As the settlements continue to develop, there will be resistance from the Saxons, including King Aelfred of Wessex, whose sole aim is to be the absolute ruler of England.
Wrap-UP
This guide was to give a good understanding of the upcoming game, Assasin's Creed Valhalla. As per the description in the reveal trailer, players will be able to set their custom Viking raider and share it amongst friends to use in raids. But Valhalla is primarily focused on a single-player experience. Assassin's Creed Valhalla is expected to be launched on Holiday 2020.
We hope this guide helped you. If you have any queries or feedback, feel free to comment down below with your Name and E-mail ID. Likewise, check out our iPhone Tips and Tricks, PC tips and tricks, and Android Tips and Tricks for more such tips and tricks. We urge you to participate in the $100 giveaway by subscribing to our YouTube Channel. Thank You.