Assassin's Creed Valhalla is one of the action RPGs by Ubisoft that features stunning gameplay with better visuals. It comes under the Assassin's Creed lineup that's already very much popular among the gaming community. It's needless to say that most PC version games are prone to plenty of bugs or errors and Assassin's Creed Valhalla is one of them. Meanwhile, Assassin's Creed Valhalla Low FPS issue is arising for a lot of players.
If you're one of the victims, make sure to follow this troubleshooting guide in order to quickly resolve such an issue. Getting a low FPS count on PC games can make a huge impact while gaming. So, it's always highly recommended to get an optimal FPS count whatsoever. A low FPS not only slows down the gameplay but also increases more chances to experience more lags, stutters, connectivity issues, etc.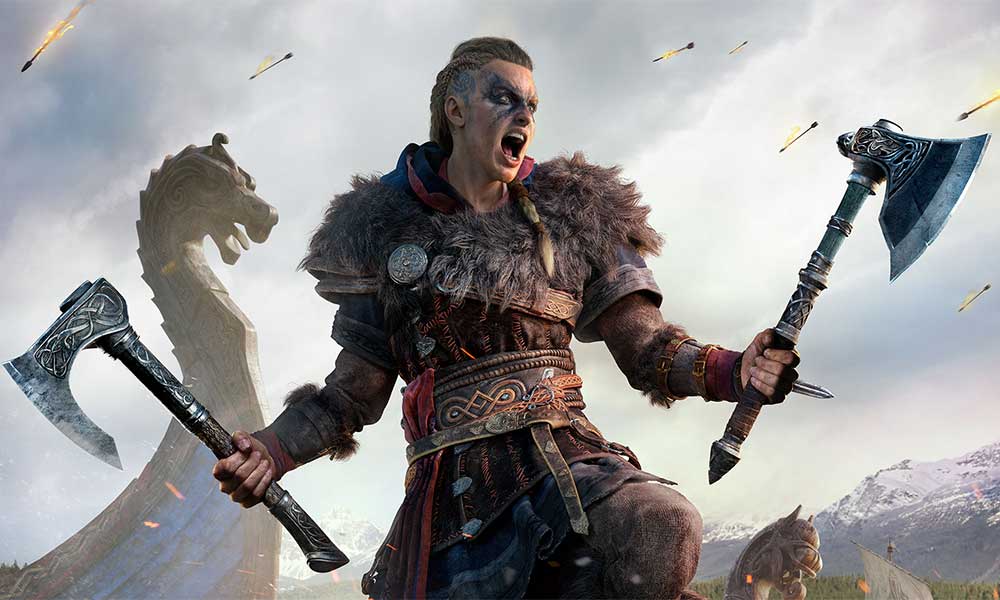 How to Fix Assassin's Creed Valhalla Low FPS
Here we've provided a couple of possible workarounds that should help you out. So, without wasting any more time, let's jump into it.
1. Reboot The Game
Sometimes a simple reboot of your game or the computer can easily fix the issue regarding the gameplay, game launching, lags, low FPS count, etc. As some people may not find it useful, we'll recommend you rebooting the game once. If it doesn't work, try another method.
2. Close Unnecessary Tasks
Well, if your computer is running plenty of unnecessary background tasks all the time then it's quite possible for your system to become slow or start lagging a lot. If you're feeling the same thing, you can close the background tasks easily by following the steps below:
Right-click on Taskbar > Click on Task Manager.
Go to the Processes tab > Click on the unnecessary task.
Select End Task to close it.
You can do this individually for all the tasks that you don't want to run in the background.
This method will free up more CPU and Memory usage space for a smoother performance.
3. Change Your Power Plan
If your computer's power plan is set to the Balanced mode then it can possible that the system is consuming lower energy. But it also reduces the PC performance to the standard one. Make sure to change the power plan to High performance in order to fix the problem.
Press Windows + R keys to open the Run dialog box.
Type control and hit Enter open Control Panel.
Click on Hardware and Sound > Go to Power Options.
Now, select High performance.
This method should fix Assassin's Creed Valhalla Low FPS issue completely.
4. Update Graphics Driver
An outdated graphics driver can bring several performance-related issues whatsoever. Assassin's Creed Valhalla low FPS issue is one of them because of the outdated graphics driver. Make sure to keep up-to-date with your graphics driver in order to run your computer and installed programs properly. To do so:
Press Windows + X keys to open the Quick Start Menu.
Click on Device Manager > Double-click on Display adapters.
Right-click on the graphics card > Select Update driver.
Choose Search automatically for drivers.
If there is an update available, it'll automatically download and install the update.
Once done, make sure to reboot your computer to apply changes.
5. Tweak In-game Graphics Settings
If in case, your PC configuration isn't powerful enough or becomes outdated then you should try adjusting the in-game graphics settings to fix the low FPS count issue. Reducing the in-game graphics settings can also help gaming performance and lags. To do so:
Launch Assassin's Creed Valhalla > Go to Options.
Turn Off the FPS Limit option.
Make sure to use Windowed or Borderless display window mode.
Go to the Graphics tab > Set Adaptive Quality to Off.
Set the rest of the graphics options to Low or Medium according to your preference.
You're done. This should fix the Assassin's Creed Valhalla Low FPS issue.
That's guys. We hope this guide was helpful to you. For additional queries, let us know in the comment below.