A gaming laptop is a small, portable computer with its own built-in screen. Gaming laptops are essentially the same as standard or business laptops, with the exception of advanced features. However, a gaming beast means high speed, huge memory, better graphics, and a lot of processing power.
Meanwhile, in this segment, a company that standalone ruling the gaming device genre is Asus. Asus launches many gaming beasts in the market, and some of them are Asus TUF Gaming A15, F15, etc. But, sadly, some of its laptops are facing issues with the Touchpad as it is not working.
However, this guide will help you resolve the touchpad issue for your Asus TUF A15/F15. So, if your Asus TUF Gaming A15 or F15 touchpad is not working properly, then make sure to read this guide until the end.
How To Fix Asus TUF A15/F15 Touchpad Not Working
If you were facing this type of annoying error and tried everything that the other websites recommend you but didn't find any other proper way that really has the potential way to resolve this error. Therefore, you can simply try out the methods that we have discussed below.
Fix 1: Reboot Your Device
Rebooting your Asus TUF A15/F15 helps to keep it running efficiently and can often improve performance if you've been experiencing problems with your Touchpad. The combination of things like flushing the RAM and removing the temporary files will help to keep computer cobwebs from forming and allow your Asus TUF gaming to run at peak performance.
However, there are many users who claim that just after rebooting their Asus gaming laptops, the Touchpad not working issue automatically gets resolved. Therefore, as you see that this has the potential to resolve this kind of error. So, you must also try restarting your PC and check if the issue gets resolved or not.
Fix 2: Check If You Have Disabled It
If you accidentally disabled the touchpad feature on your Asus laptop, you will need a mouse to revive a disabled touchpad. Since touchpads are built into a laptop to ease your work and remove the dependencies on an external mouse. The touchpads will work well when you don't.
Therefore, if your Touchpad isn't working on your Asus TUF A15/F15, then make sure to check if you have disabled it by pressing the combinations of shortcut keys. However, to check it and enable it again, you must follow the given guidelines:
Without External Mouse:
Press the

Win+I

key simultaneously to launch the Windows settings.

After that, select the

Devices

tab using the

tab, arrow,

and

Enter

key.

Then, using the same method, select the

Touchpad

option.

Now, using the

Tab

button, toggle the button located in front of the

Touchpad

.
With External Mouse:
Open the Windows settings using the Start menu.

After that, select the

Devices

tab using your mouse.

Now, toggle the button located beside the

Touchpad

.
Fix 3: Update The Drivers
Device drivers are vital pieces of software that allow various hardware components to function properly with your laptop. However, updating the drivers will ensure that your laptop will run more smoothly. Unfortunately, however, they can cause troubles that are quite certain to irritate when they become obsolete.
So, that with the touchpad drivers too. Many of us always ignore checking if there are updates available for our touchpad driver as we think it is a waste to update it. But that's not the truth; you must check if any minor or major touchpad driver updates are available for your Asus TUF gaming A15/F15. So, let's check out the given guidelines to update your touchpad driver:
Firstly, access the Device Manager and tap on the

Human Interface Devices or Mice and other pointing devices

.

Thereafter, right-click on it and select the

Update driver

option from the opened list.
Fix 4: Disconnect External Mouse
Sometimes it is possible that when you connect to an external mouse on your Asus laptop, the built-in Touchpad stops working or starts lagging.
Therefore, we advise you to try disconnecting your external mouse temporarily just to check if, after disconnecting it, the issue gets fixed or not. However, many users reported that the Touchpad again started working after doing this.
Fix 5: Check If TouchPad is Disabled in BIOS
There are possible chances that your Touchpad is disabled on your Windows BIOS settings, due to which you are getting this issue. So, let's check out the guidelines in order to enable the Touchpad from BIOS:
Firstly, shut down your Asus Laptop and reboot it.

But, while rebooting, you need to press either the

Delete

or

F2

button to open the BIOS settings.

Then, locate the

Internal Pointing Device

setting and make sure to enable it.

Now, press the

Ok

button, followed by the

Y

button to save the changes and boot into your PC.
Fix 6: Re-enable Your Touchpad Using the "Fn" Key
Did you try this before? Well, possibilities are there that you may accidentally disable the touchpad by pressing the Fn key. Therefore, you must again re-enable it using the Fn key. You can simply press the Fn key along with a key between F1 to F12.
This is because the function key is different for different devices. However, this method previously helped many users; therefore, check if you are able to enable it using the Fn key or not.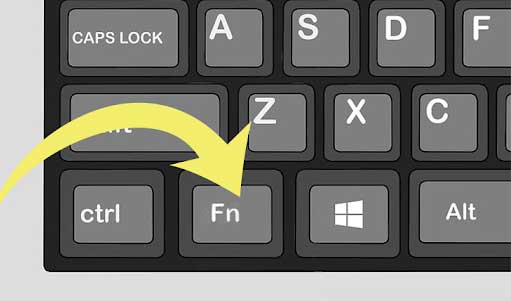 Fix 7: Reinstall The Driver
If nothing helps, then reinstalling the touchpad driver will be the right choice for you. So, you can try out the guidelines as we have mentioned below in order to reinstall the driver:
Firstly, access the Device Manager and tap on the

Human Interface Devices or Mice and other pointing devices

.

Thereafter, right-click on it and select the

Uninstall The Driver

option from the opened list. Then, reboot your system in order to reinstall the driver.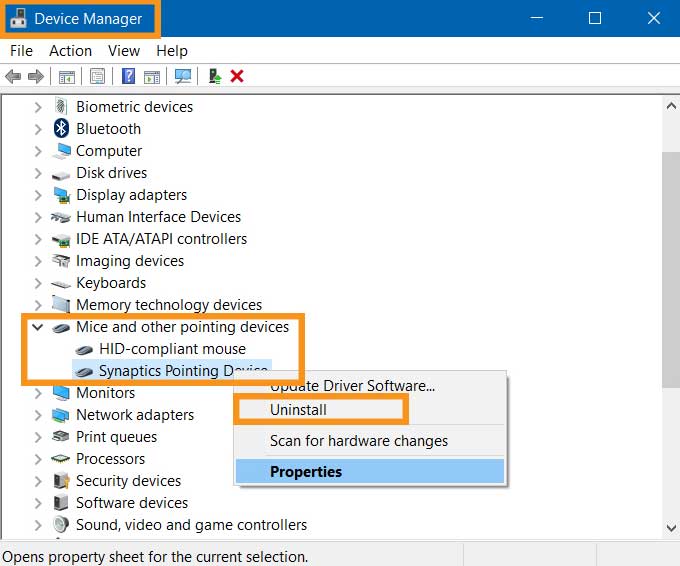 Fix 8: Update Your Operating System
Generally, updating your Asus A15/F15 OS will make it run faster. This is because Microsoft may add new features or improve performance. But, these installations have an opposite effect in some cases, but in others, you will update your OS to have fewer defects and operate more efficiently. As an outcome, your Asus laptop will run faster and fix each issue that is bothering the users. Therefore, make sure to regularly check for Windows updates and install them. So, here are the steps:
Initially, search for Windows Update using the Windows search bar.

Thereafter, tap on the

Check For Updates

button on the next page. Then, wait until it searches and downloads the updates.
Also Read: Fix: Asus TUF A15/F15 Not Charging Problem
Fix 9: Contact To Support Team
As an excellent brand and manufacturer of dependable products, ASUS has built a good company reputation. But, sometimes, this kind of issue bothered the users.
So, if you are not able to fix the Touchpad not working issue, then it's time to contact the support team of Asus. You can contact them via Call, Email, WhatsApp, or Customer's request on personal data. Therefore, contact them and ask them to help you fix the error.
Anyway, that's it on how to fix the Asus TUF A15/F15 touchpad not working issue. We hope that this article has helped you. However, in case you need more information, comment below.