If you're looking for the best Chess Royale Deck for Clash Royale, we've got you covered. Clash Royale is a tower defense game played in real time as a spin-off from the mega popular mobile game Clash of Clans. If you've played Clash of Clans before, you'll find many characters in the collectible card game Clash Royale, including slightly modified versions of the characters. As you collect cards and use them to defeat your opponent in a battle royale format, you will climb the ranks. For that, you'll need a solid deck you can depend upon. In this guide, we will take you through the best Chess Royale Deck for Clash Royale.
Clash Royale brings out new updates every season to keep things interesting, and this time, it's the Chess challenge of Season 51. As the game is multiplayer, you will be completing against other players live. Your objective is to destroy the other player's towers, either by destroying more towers than them or by taking down the middle tower, which is the king's tower. There are plenty of cards to collect and use, through which you will be able to summon a character onto the game map. Players have different strategies which you can employ based on the cards you have. Let's find out what the best Chess Royale Deck for Clash Royale is.
What is the Best Chess Royale Deck for Clash Royale?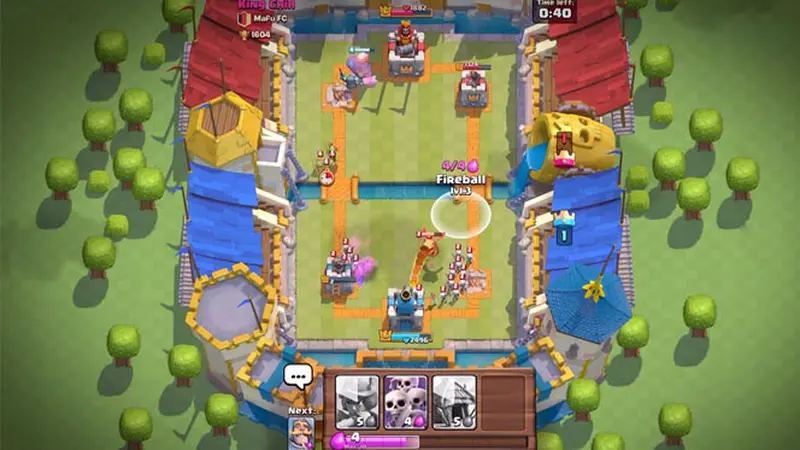 The new update brings chess to the game, which is part of the collab with Chess.com. Clash Royale combined with a game of chess is an interesting combination which leads to exciting gameplay for the players. You can select your favourite cards to use as your deck for this game, but chances are, you want the top deck that the best players are using. That's what this guide is for – we'll guide you through the best Chess Royale Deck for Clash Royale.
As the game is inspired by chess, you will find a different arrangement to your match for this challenge, which is the chessboard arrangement. Recruits will take over the front side of the map, which are like pawns on a chessboard, and they guard the more important towers in the middle of the map. You will even have Princes being spammed on either side which will keep you on the edge of your seat while playing.
Without further ado, let's dive into the best Chess Royale Deck for Clash Royale.
Giant Skeleton Deck
This deck utilises the Giant Skeleton as the main tank, which absorbs all the damage done to ground units by the opponent's towers and characters. The Giant Skeleton will be further supported by the Baby Dragon and the Flying Machine, which can hit the opponent's units to take them down. Meanwhile, the Lumberjack will be providing some handy ground defense along with the Skeleton Army to distract the Princes spam on either side.
As for spells, it's a good idea to use Fireball and keep it in hand when your enemy uses a swarming attack, because it can take out a lot of small units at once with its splash damage. Furthermore, the Clone spell can double your attacking power and really push you to take those towers down much quicker.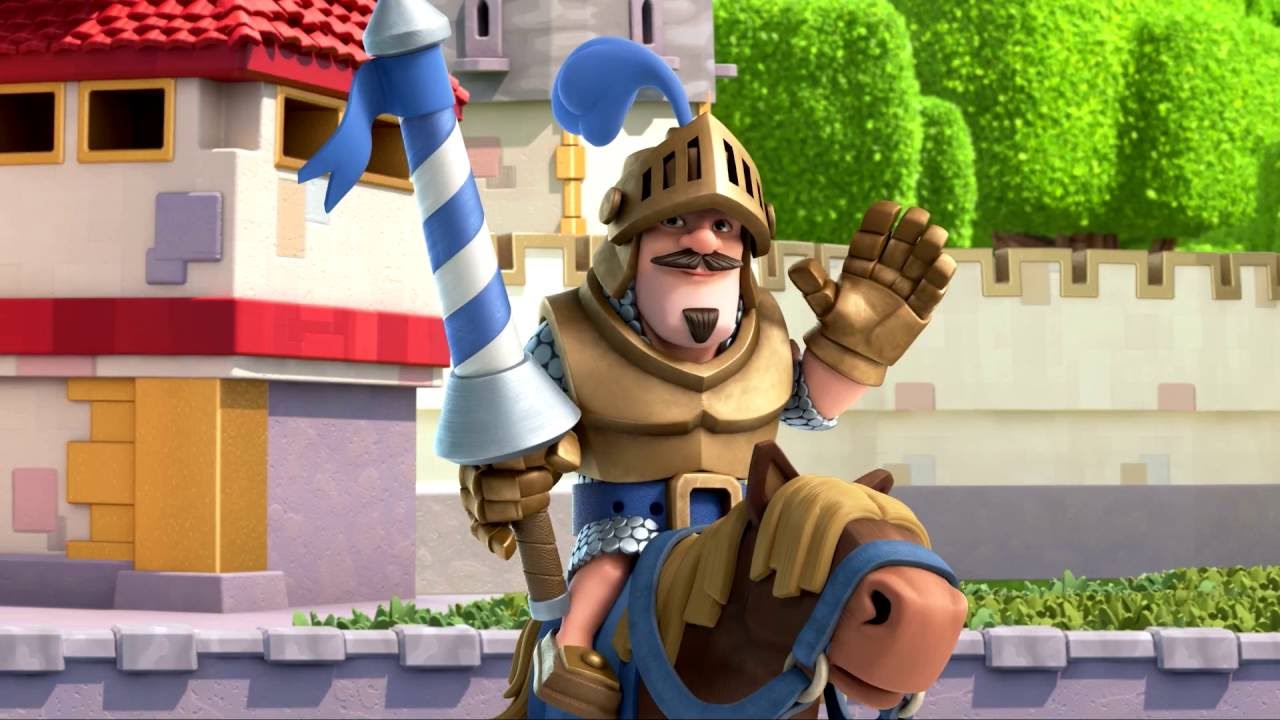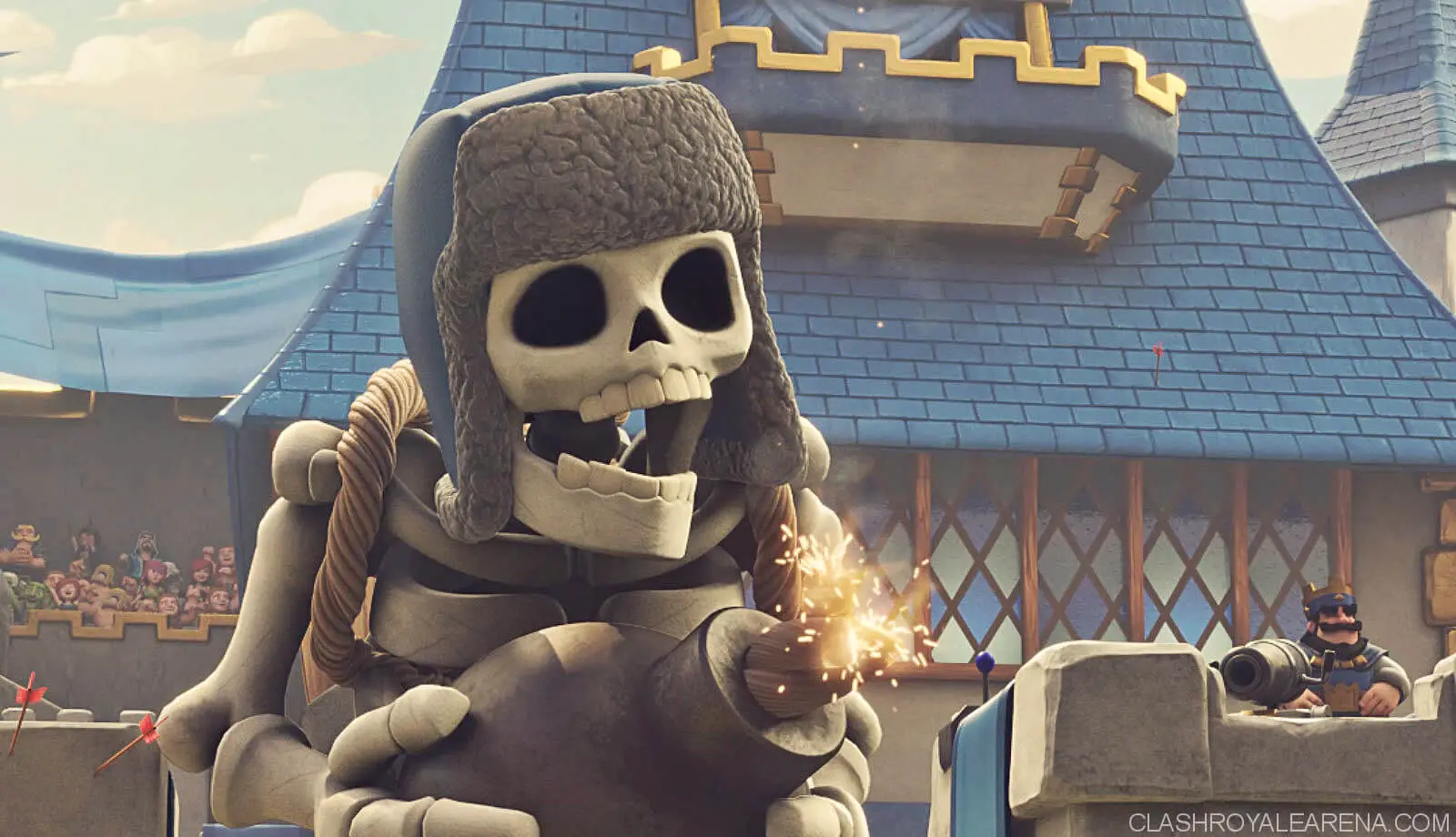 Here is the full list of cards that are used for the Giant Skeleton Deck:
Giant Skeleton
Baby Dragon
Flying Machine
Lumberjack
Skeleton Army
Fireball
The average Elixir cost for this army is 3.8 Elixir.
Electro Prince Deck
The main offensive cards of this deck are the Electro Dragon and the Prince, thus the Electro Prince deck is a good choice for those who like to counter fire with fire. You will have a lot of control over this deck as you can build defensive structures to protect your own towers, leaving the rest of the Elixir for you to plan your offensive units around. Goblin Huts and Tombstones are extremely effective for this particular build.
For other types of support, you can use the Skeleton Army and Minion to overwhelm your opponent's counters and take them down easily. Make a calculated guess on when they have just used up a splash damage attack to plan your move accordingly. As for spells, you can use Poison to defeat their spam attacks and the Princes. Also, keep a rage spell in hand when your offenses are hitting the towers for a quick victory.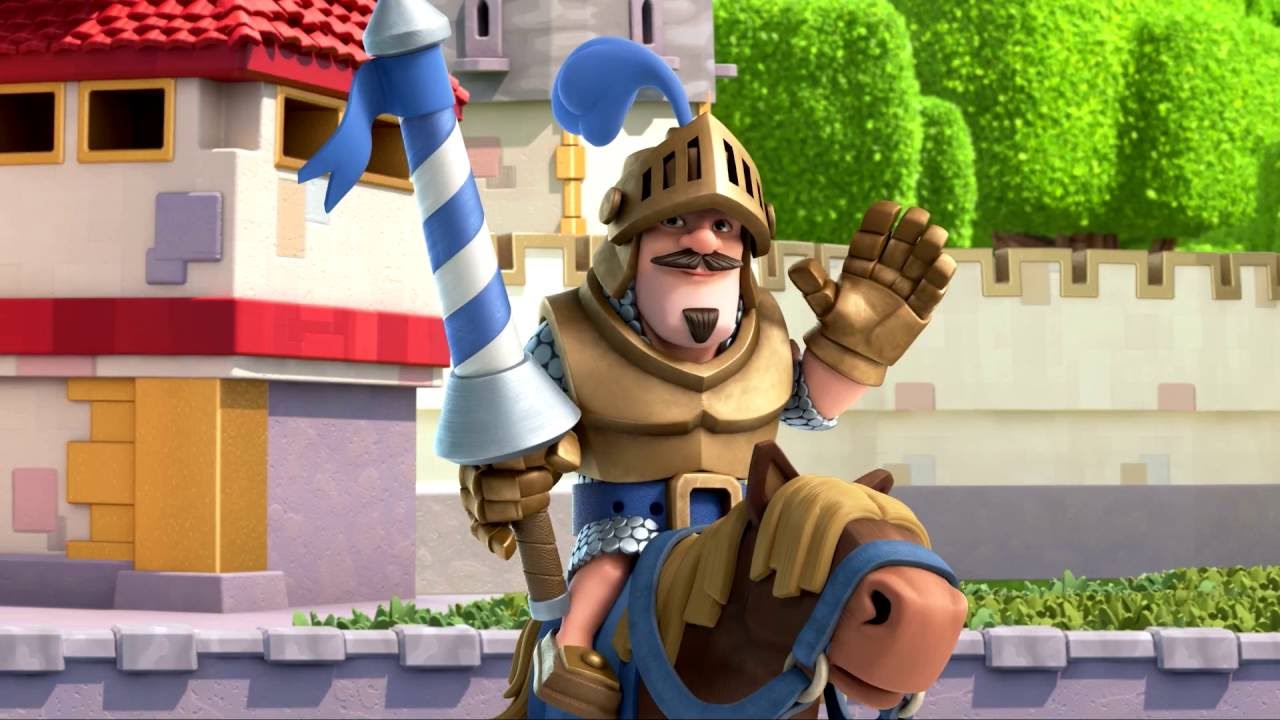 Here is the full list of cards that are used for the Electro Prince Deck:
Prince
Electro Dragon
Tombstone
Goblin Hut
Minions
Skeleton Army
Poison
Rage
The average Elixir cost for this army is 4.4 Elixir.
Conclusion
That's all for our guide on the Chess Royale Deck for Clash Royale that you have been looking for. To beat the chess challenge, this is a worthy deck that you should definitely try out. Make sure not to wait too long to use your Elixir as it will be wasted if the bar is full. We hope that this guide helped you find the best Chess Royale Deck for Clash Royale and take down your opponent to beat the challenge.