In today's digitized world, almost everything can be purchased online, from tech gadgets to daily necessities. There was a time when online shopping was primarily for gadgets, but now, the trend of buying clothing online is gaining momentum. While many are still hesitant about purchasing clothes online, several reputable brands and platforms have established trust with their consistent quality.
Even though branded clothing assures quality, many still prefer offline shopping. Yet, the attractive discounts and deals offered by these online clothing platforms often lure even the traditionally offline shoppers. It's worth noting that online shopping isn't a new phenomenon, and numerous companies have introduced apps to enhance the buying experience. For those wondering which app to start with, we will delve into the top 10 apps for clothes shopping in India.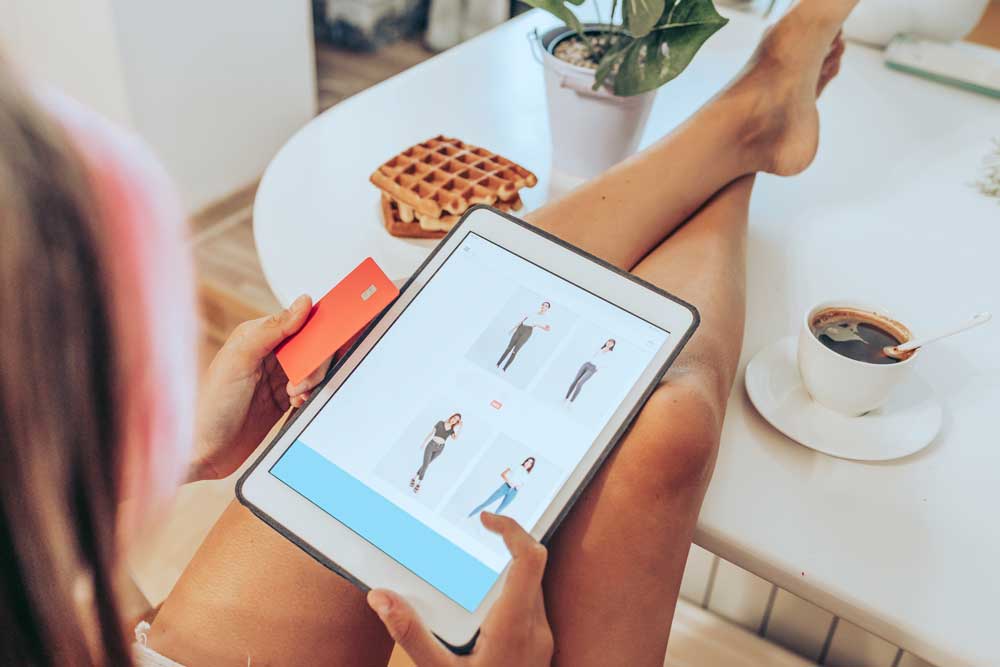 10 Best Clothes Shopping Apps in India
India boasts a plethora of clothes shopping apps, each showcasing its unique offerings. The challenge, however, lies in determining which app to prioritize. Before selecting an app to purchase clothes from, several factors come into play: the quality, range, and sizes of products, the app's delivery reach, accepted payment methods, attractive discount rates, and a reliable order tracking system, inclusive of a straightforward return policy.
Given these criteria, it was initially challenging to identify an app that stood out in terms of reliability. However, once user ratings were taken into consideration, a few trusted names emerged. This list includes both e-commerce platforms and dedicated brand apps. Rest assured, your money is in safe hands; we've tested each app mentioned here. So, without further ado, let's delve into these apps.
Note: Whichever online clothing app you deem fit, ensure to download it from the Google Play Store or App Store, depending on its availability.
#1. Flipkart
Another trending app that getting a lot of response from the Fashion category. As previously discussed Nyka seems to be originated for beauty and fashion shopping. But Flipkart is something different as here along with Clothes you can buy high-end gadgets along with daily groceries. But that does not mean the Clothes from Flipkart are downgraded. They also have a wide collection of Clothes whether for boys, men, girls or ladies. Additionally, they cover the best reach to almost every city in India or I can say have all the consideration needed here.
#2. Myntra
Well, it is from Flipkart's Family since they acquired it in the year 2014. As you know Myntra started with the aim to become the largest fashion store in the country. But later on, when the userbase gets decreased, one time came when Flipkart found potential in Myntra and got a new lineup for their e-commerce business. Now on Myntra, we have different variety of clothes for every generation whether kids or parents. Also, the return policy is acceptable after all it is derived from Flipkart Fundamentals.
#3. Pantaloons – Online Shopping
It is another choice to try as a core Fashion freak. Similar to other Clothes Shopping apps here you get a wide range of choices for the same type of product. But here special is you have great choices with core Fashion designs. I mean here you have the option to buy from Classic wear to funky, Sports, or Nightwear, and about the quality we don't need t say anything as the user rating tells a lot about that. Apart from that such app is accessible on Android and iOS, so feel free to go with the Pantaloons Shopping app.
#4. Nyka Fashion – Shopping app
If you love to choose between a wide variety then this online cloth shopping could be the better. Since here you get 1500+ different designs of the same type of cloth. However, there was a misconception that Nyka sells only female dresses. But that was a myth as they have a great collection for boys ranging from Blazers to basic trousers. Apart from that, their app is available on both Android and iOS. Also, here all the considered are matches that we need in an Online Cloth shopping app.
#5. Ajio from Reliance
Formerly Reliance Trends is one of the Cloth shopping apps that has all the attributes that previous apps offer you. But here is what makes you interested in Indian Clothes. Yes, Ajio is dominant for selling typical Indian wear no matter what is your age. However, the preference here is made for such buyers who want handcrafted Clothes, especially from Indian hands. So those who love such kind of taste for Cloth wearing should go with Ajio as here your choices are. matched along with other things.
#6. Indya – Indian Wear for Women
I Agree this Cloth Shopping app in India is merely for women but is considered a Cloth Shopping app. Do you know why, it has a wide range of Clothes with Indian prints and embroidery that look cool for Indian females? Especially the household wives can go with this app. Here the plus point is along with different varieties here you get a 360-degree view of your Cloth so that you can decide whether it suits you or not. And accordingly, you can make your ordinary shopping into something more advanced.v
#7. Tata CLiQ
As of now, we have seen around six online cloth shopping apps in India. On those apps, we have repeatedly seen they all have thousands of varieties but no one talks about discounts. I agree few are offering discounts but on brands like PUMA, BIBA and so on. But Tata CliQ is that Cloth Shopping app that gives you Cloth with wide variety but with a combination of discounts say 50% off on prominent brands. You will not believe it here I have seen upto 75% discount too and don't worry if something gets wrong a refund policy exists here.
#8. Club Factory
As the name suggests, this Cloth shopping app has decent-priced Clothes or footwear. Here you can buy all your stuff in one place. They also organize weekly sales so that you can buy more for less money every week. One notable thing about them is their product is delivered free to cost nationwide. Apart from that, the other considerations are the same as we discussed for a decent shopping app except for some flaws with the return policy. But note that it is available for Android only but on iOS you can access it from their website.
#9. Craftsvilla
I Understand Ajio is one of today's choices to buy hand-crafted Indian Wear but not as great as Craftsvilla. As this online Cloth shopping app is merely designed to offer traditionally crafted clothes for every age of buyers. Similar to Club Factory, you will get it only Android and it includes all the mere considerations needed for buying online clothes. But still, here be cautious to buy Clothes for Kids as some previous cases found downgraded. Apart from that everything is great here.
#10. Bewakoof – Online Shopping
From what the name says, this cloth shopping app in India seems to be cool for those who love T-shirts, Trousers from popular fraternities such as Marvel, Disney, Star Ward, and more. The best about them is they have a strict 15 days return policy that you merely needed. But note here the product quality is acceptable not got as here pricing of that Cloth depends on whether you should buy it or not. Apart from that, Here you get all the things needed in the Online Cloth Shopping app that you can access on Android and iOS.
Conclusively, These were the Best Cloth Shopping apps in India that we find useful to the concerning people looking for such things. However, some of you might think Amazon is also on the lineup or any other prominent Cloth shopping app. But note that as of now we have not found any majority positive reviews from any cloth buyer from these apps. This was all about from our side. Now it's upto you which Cloth Shopping app you want to go as mostly discount and product quality matters a lot.