Call of Duty: Mobile is a free-to-play shooter game where Season 1 has begun recently on the 18th of January. One of the new weapons is the Dingo LMG, a light machine gun with fast firing. If you want to know the best Dingo loadout for CoD Mobile Seasons 1, you are in the right place.
Developed by TiMi Studio Group and published by Activision, the game is available for the platforms of iOS and Android. Players can participate in classic Call of Duty matches from the comfort of a smartphone. To fully unlock the potential of your guns, you should pick the best attachments for them, and that's what this guide is about.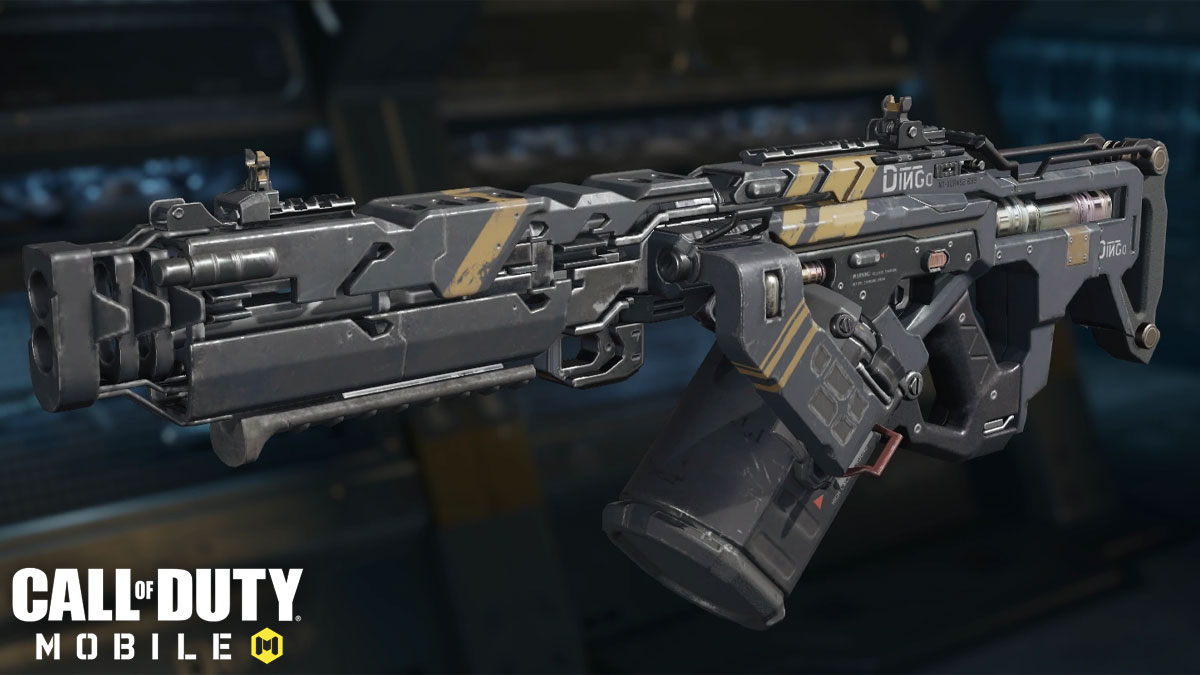 CoD Mobile Season 1: Best Dingo Loadout
Plenty of new guns are introduced in the new season, one of which is the Dingo LMG. You should be familiar with this gun if you had played Black Ops III before, where it was first introduced. Fully automatic, the light machine gun has a quick fire rate and moderate recoil.
To get this weapon, you will need to level up your Battle Pass to Tier 21. Once you have reached this level, you can unlock the Dingo LMG in COD Mobile Season 1 (2023). As it is part of the free variant of the Battle Pass, you do not need to spend real money to obtain the gun. Make sure to complete missions and participate in seasonal challenges to rack up XP, which will take you to Tier 21.
Best Dingo Attachments
To get the most out of your firearms, you should use the best attachments you can manage and the most suitable perks and equipment. Here is our top pick for the best CoD Mobile Dingo loadout attachments:
Barrel: Steel Rain Barrel
Muzzle: RTC Muzzle Brake
Underbarrel: Steel Rain Foregrip – Improves the ADS Bullet Spread Accuracy
Rear Grip: Steel Rain Mag – Increases the overall magazine capacity
Ammunition: Steel Rain Quickdraw
Stock: Steel Rain Stock – Improves movement speed
With the above attachments, you will be able to improve the weapon's overall accuracy, mobility, and range. The LMG will feel more like a heavy Assault Rifle, which allows you to get on target quicker. The boost to the reaction speed can save you from a tight situation, however, at the cost of weapon control.
Best Dingo Perks and Equipment
As for the perks and equipment, you can choose the following to give some more mobility to your Dingo LMG:
Red Perk: Lightweight
Green Perk: Ghost
Blue Perk: Dead Silence
Lethal Equipment: Frag Grenade
Tactical Equipment: Stim Shot
If you are looking for an alternative to the Dingo LMG, try the Holger 26, which can be just as powerful. This is mainly for players who haven't reached Tier 21 and haven't unlocked the Dingo.
That's all you need to know about the best loadout for COD Mobile's Dingo LMG in Season 1 (2023). With the right attachments and perks, you can unlock your weapon's full potential.