Are you looking for the best English-to-Shakespearean translation tool? William Shakespeare, the greatest literaturist of all time, has left a literary legacy for the coming times. Shakespeare was the greatest English language writer and a pre-eminent dramatist in the world. However, the difficulty with his legacy is his language and style. Shakespeare's writing style is daunting for present-day readers, especially the early English language form in his workpieces. Therefore, to bridge this gap, there are multiple English-to-Shakespearean translators today.
English to Shakespearean Translators are online applications and tools that aid ease of understanding. These tools bridge the gap between the complex language employed by Shakespeare (archaic, poetic, etc) and contemporary English. Such tools utilize language models and algorithms and provide a translated version in Shakespearean English. English to Shakespearean Translators are commonly utilized by students, scholars, or anyone interested in Shakespeare's work.
Join us in this article as we shortlist the Top 10 English to Shakespearean Translators. Explore the finest Shakespearean translators that offer a window into the Bard's world. These tools and apps work much like standard language translators, converting modern English to Shakespearean English and vice versa. Gone are the days of struggling to decipher archaic expressions or obsolete words. Embrace the ease of comprehension with these online Shakespeare translators. Let's get started: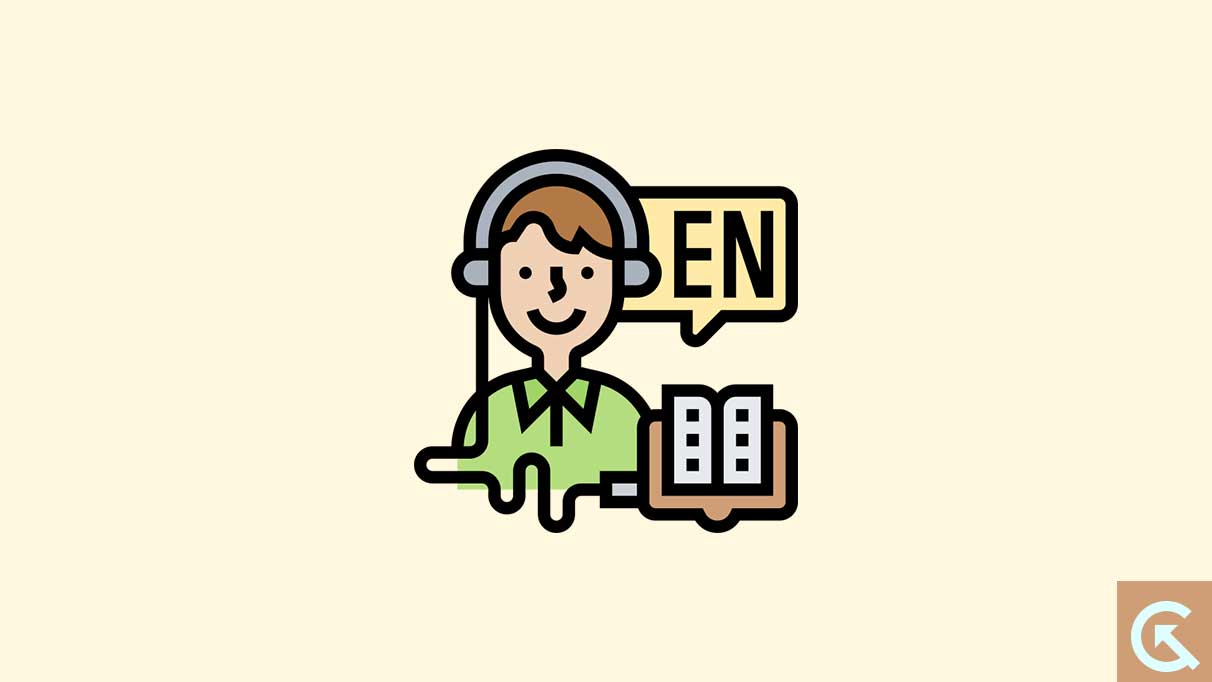 10 Best English to Shakespearean Translators
Lingojam
If you've ever yearned to converse in the captivating language of Shakespeare, look no further than LingoJam's English-to-Shakespearean translator. This remarkable tool is free to use and extremely user-friendly. It effortlessly transforms ordinary English sentences into Shakespearean charm. LingoJam is truly versatile and has a range of fascinating translation options. It allows exaggerated translations that produce a comedic effect to more serious renditions in old English and early modern English. Users with LingoJam can explore various linguistic eras under which Shakespearean or Elizabethan English thrives.
LingoJam is also popular for its additional features, including Yoda translation and Morse code translation. So, whether you seek the playfulness of exaggerated Shakespearean English or the elegance of old English, LingoJam brings the world of translation to your fingertips.
Fun Translations
As the name suggests, Fun Translations allows users to transform modern-day English into the enchanting language of Shakespeare. This online tool offers a plethora of exciting features beyond just translations. Its user-friendly interface enables a smooth and trouble-free experience, making the tool accessible to all. While Fun Translations is free, iOS users have to pay a fee to unlock its full potential.
Fun Translations are common among fiction lovers, and their usage is just beyond limitations. True to its name, Fun Translations promises an amusing and enjoyable journey through language.
Shmoop
Shmoop is an excellent tool that helps in understanding and decoding Shakespeare's style of English. This tool offers a side-by-side summary and a live translation of Shakespeare's works into modern and conventional English. It offers an easy-to-use interface where users can type English text, and Shmoop will generate the equivalent text in Shakespearean language. Shmoop is an excellent tool for users who are interested in the works of Shakespeare or other pieces of literature. It offers translations for plays like Hamlet, Julius Caesar, Macbeth, and Romeo and Juliet. The tool is easy to use and aims to remove any confusion by enhancing the reading experience.
Babylon Translator
Another best English to Shakespearean translating tool is Babylon Translator. It works in various languages offering Shakespearean texts translation into English, Greek, Chinese, Arabic, and Spanish, as well as Swedish, Korean, Hebrew, Turkish and Italian. This freemium application comes in both free and premium versions. The free version has basic and limited features, whereas the premium (paid) version comes with a set of additional features. Babylon Translator is compatible with PCs and laptops and works both online and offline. It is a convenient tool for use in different situations.
Babylon Translator has gained popularity worldwide since it caters to a global audience. It allows individuals from different parts of the world to comprehend Shakespeare's writing. With its wide range of interpretations, Babylon enhances the understanding and appreciation of Shakespearean literature.
YourDictionary
Another valuable tool that allows English to Shakespearean translation and vice versa is YourDictionary. This online tool boasts a user-friendly graphic interface, and anyone can use it without the need for guidelines. YourDictionary comes with a free learning feature that allows users to become familiar with Shakespearean vocabulary. Another useful feature is how this tool explains the meaning of various terms used in Shakespeare's plays and poems. While you indulge in the process of translation, it provides context and references in a straightforward manner.
YourDictionary also consists of an alphabetical list of common Shakespearean words translated into modern English for easy comprehension. Besides that, it also offers a list of phrases coined by Shakespeare and the plays in which they were used. Using this tool allows users to enlighten the pronoun usage in Elizabethan or Shakespearean times then of today. Not only that, but it also offers fascinating historical and linguistic facts related to Shakespeare and his language.
No Sweat Shakespeare
One of the best English to Shakespearean Translation is No Sweat Shakespeare. This website enables online translations of Shakespeare's works line by line. Using it makes Shakespearean works easily understandable to readers. No Sweat Shakespeare offers a comprehensive understanding of Shakespeare's works. The tool features valuable links to other Shakespearean resources, including in-depth quotes, life-related articles, co, apprehensive Shakespeare biography, facts, and more.
No Sweat Shakespeare isn't a direct translation tool but offers a collection of Shakespeare translation resources from the web. It allows translating Shakespearean English into modern English and vice versa. It also allows users to directly translate words and sentences by copy-pasting the text. This modern-day language companion is free to use and enhances the overall reading experience.
SparkNotes
SparkNotes is a Shakespeare Translator, a tool commonly used for translating Shakespeare's works. It enables clear and proper understanding, including full texts of Bard's plays, sonnets, and translations into present-day English. SparkNotes offers detailed summaries, enlightening analyses, and exciting, quick quizzes for revision and testing knowledge. Shakespearean plays are conveniently arranged alphabetically within the tool for easy access. Not only that, but it also offers a biography of the author, historical and social contexts, etc.
By evaluating user feedback, SparkNotes improve accordingly, making itself a completely fulfilling platform. The tool includes a programmer, 'No Fear Shakespeare,' that solves the paradox of understanding Shakespeare. With over 500 study guides available, learners can effortlessly convert Shakespearean plays and sonnets into contemporary English.
TeachersPayTeachers
TeachersPayTeachers is another popular and useful English-to-Shakespearean Translator. This platform offers beautiful translations of Shakespeare and comes in both free and paid versions. Registration on TeachersPayTeachers.com is free, and it offers access to over three million resources, newsletters, free resources, and bestsellers.
TeachersPayTeachers.com features and categorizes resources into different sections. It includes categories like distance learning, high school, middle school, and elementary school sources. With such settings, users can precisely find what they need based on their preferences. For any Shakespeare enthusiast or literature lover, this application is a must-try.
LitCharts
Another exceptional translation app, LitCharts, empowers users to independently learn Shakespearean English translation. The platform is designed to learn Shakespearean English translation and also practice it side by side. Besides that, it also offers a range of writing manuals, gadgets, and a wide selection of books. LitCharts allow users to access freely downloadable literature materials and workbooks. Not only that, but it also features additional learning sources that are available for purchase.
LitCharts is a popular tool among students with Shakespearean plays in their academic syllabus. The tool may offer limited features. However, its verse books, gadgets, and writing manuals allow students to practice Shakespearean English in an excellent and valuable manner. However, it is important to learn that some learning materials may require purchasing from the site.
Shakespeare Translator
Last but not least on our list is Shakespeare Translator. This excellent Shakespeare translation app is available for Android users. Its user-friendly interface makes it effortless to translate from modern English to Shakespearean English. The application is available for download on Google Play. However, its usage is paid. Users can input English text into the app, and it will translate the text into Shakespearean language. The app is designed with a user-friendly interface, making it easy for anyone to navigate and use for translations.
However, the major downside of this Android app is that users cannot directly copy or paste the text into the app for translation. But despite that, it remains a top choice for users looking to translate text into Shakespearean English.
Wrapping up…
These were the 10 Best English to Shakespearean Translators. You can pick the one that suits your needs the best. However, each of them will offer you a useful and fun experience throughout.