This article will take you to all the farm types in Stardew Valley. If you are very new to the game, you might face difficulty in finding the best farm for the Stradew Valley. You can go through this article to get an idea about the available farms in the game. However, you can make many choices in the game but you have to choose the best one wisely.
If you ever thought of leaving all the city life behind and starting farming in the village, well you can not do this in real life may be or may not be some circumstances, that is why you can try your hand at gaming as the Stardew Valley will allow you to do this virtually.
Eric Barone created Stardew Valley, a simulation role-playing video game. Players assume the role of a character who inherits their deceased grandfather's rundown farm in Stardew Valley. The game was first launched for Windows in February 2016 before being adapted to other platforms.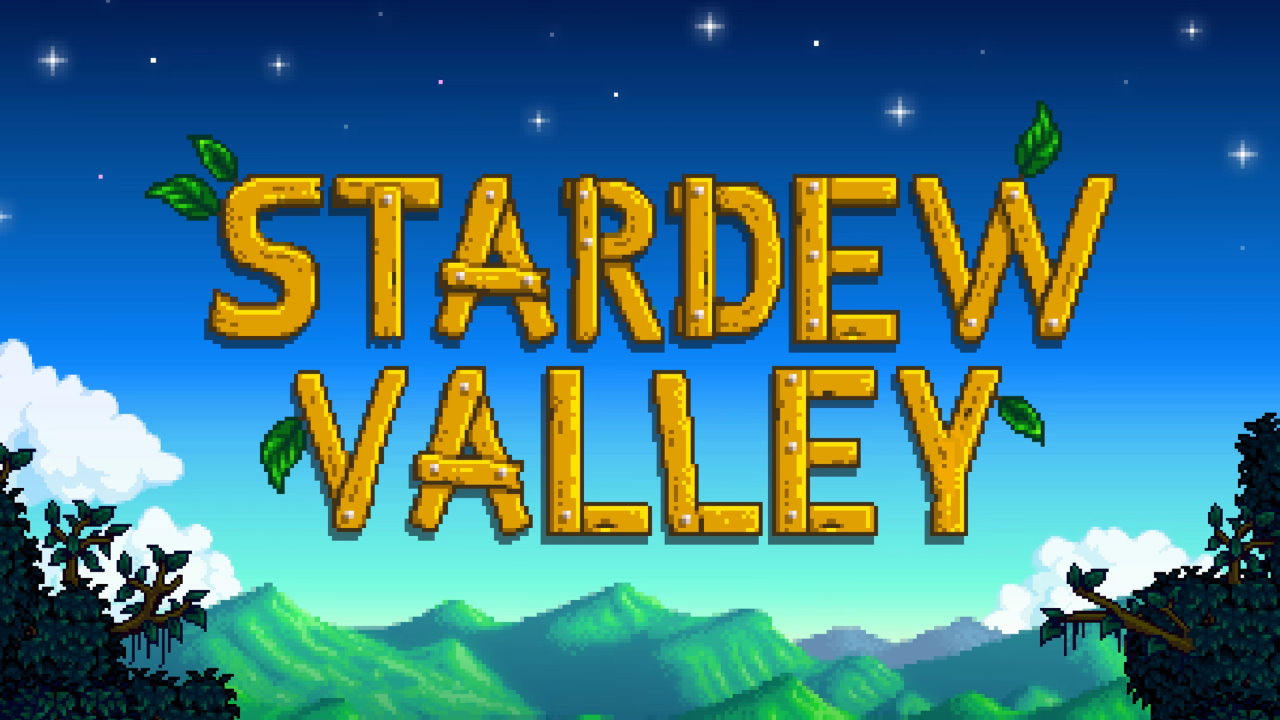 Best Farm in the Stardew Valley
There are several farms available to play with. However, naming one of these farms as the best is subjective and depends on personal playstyle and choice. Here are some of the most popular farm options in the game. We will provide you with the best farm which you can play in the game. We will also pick the best farm to play according to at the end of this article.
Standard Farm
If you're new to the game and want to learn more about what it's all about, you've come to the right place. The basic farm layout in Stardew Valley is a conventional farm, which is 24 squares by 40 squares. It includes a house, a barn, a chicken coop, and many farming plots. It's an excellent choice for beginner players since it includes a well-balanced mix of crops, animals, and resources.
Forest Farm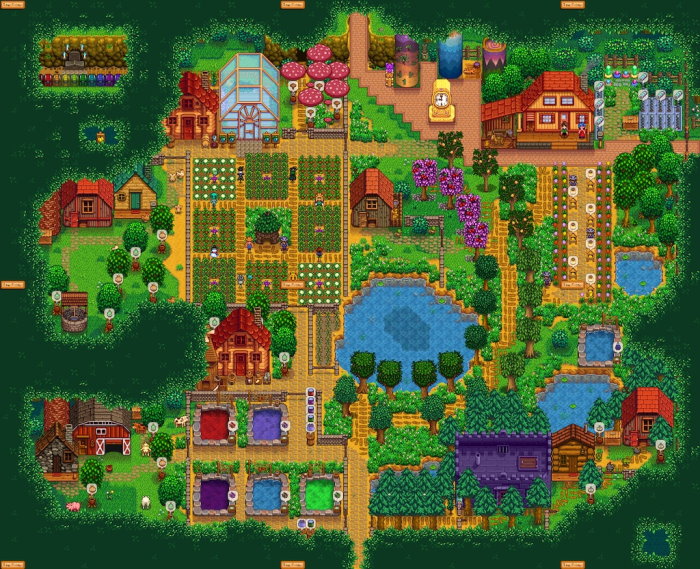 If you are someone who is fond of forests and wants to explore them, this farm is best for you. The Forest Farm in Stardew Valley is a farm layout that is bordered on all sides by lush forest.
This farm type has minimal crop space but provides access to foraged commodities like berries and mushrooms. There is a home, a barn, and foraging areas in the vicinity. Players will also come across wild animals and creatures, thus they must pack weapons to defend themselves.
Hill-top Farm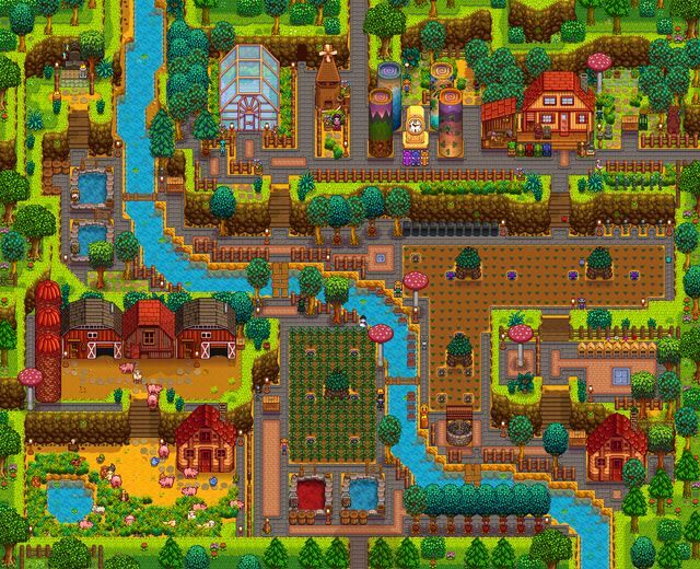 This Hill-Top property is ideal for those who enjoy mountain views. The farm is located on a hill and has a modest but sufficient amount of land for farming, although it has restricted access to water. In the area, there is a house, a barn, and a small pond. Wild animals such as rabbits and deer will be seen, although they are not dangerous.
Riverland Farm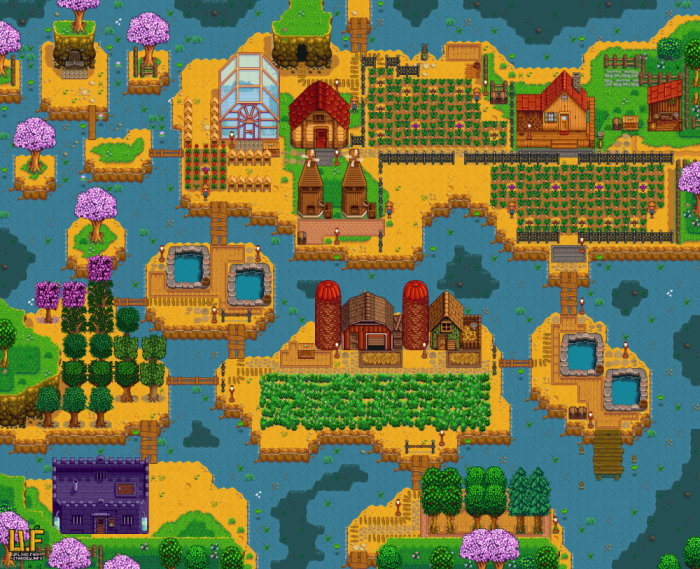 A fishing mechanic to support your farming dream, the Riverland Farm is best for people who love fishing, and also, it has rivers and oceans around it. The Riverland Farm in Stardew Valley is a farm layout with a vast open field bordered on three sides by water.
There is a home, a barn, and a fishing dock in the vicinity. Players can also produce crops and rear cattle, but they may encounter flooding and other water-related issues.
Wilderness Farm
Adventurous people will love this farm as it has everything that you would want on a farm. You can face monsters at night. The farm is bordered by the wilderness all around and thus named the wilderness farm.
This farm type offers the most significant agricultural and animal area, but it also has the wildest creatures and challenges to contend with, such as fallen logs and boulders. There is a home, a barn, and many farmland plots in the area. Players will come across dangerous animals such as bears and snakes, hence it is advised that they pack weapons to defend themselves.
Four Corner Farm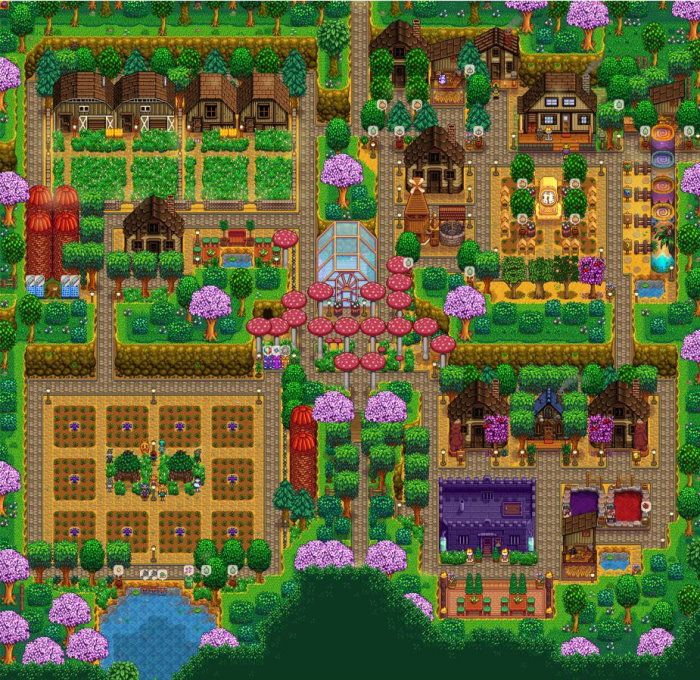 If you are someone who loves every kind of farming, this farmland is best suited for you. You can divide your farm into four pieces and can farm different things on all four parts. You can have the four types of farms in a single location.
In the top left you can have the forest form, the standard farm can be placed on the right top and Riverland and Hilltop farms can be placed in the bottom left and right respectively.
Beach Farm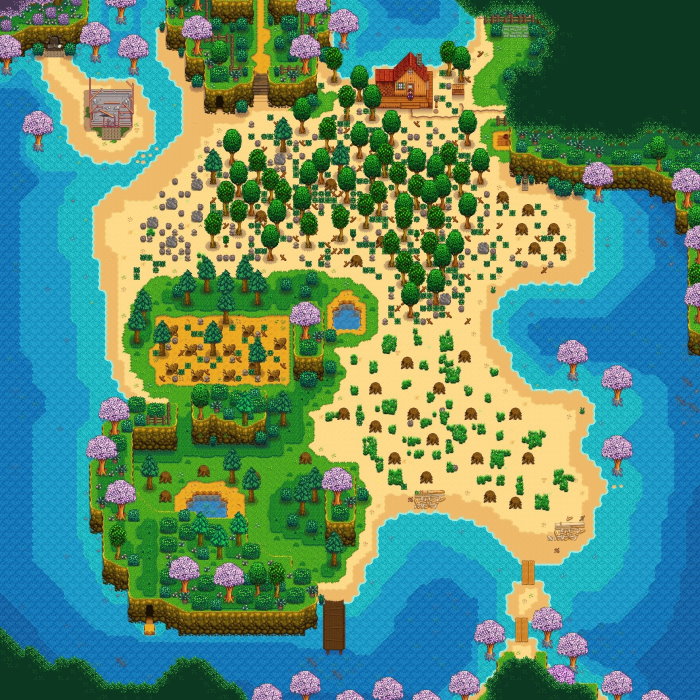 Who doesn't love beaches? With a great view and as well as a good amount of sunlight. This farm is best suited for people who are fond of oceans. You can go forging fishing and You can farm whatever you want on your land.
However, there is one drawback to this one when it comes to farming. Sprinklers won't function in the sand if you learn how to put them up for farming. The chance of supply crates washing up on shore is a good trade-off for this.
Best Farm Type in Stardew Valley
So the question remains, which farm is the best in Stardew Valley? We have already stated that the best farm depends on the likes and dislikes of the person but from our point of view, the best farm in Stardew valley is the Four Corner Farm as It enables users to divide their farm into four areas and sow crops individually in each section.
This is a fantastic choice for players who wish to grow various crops at different times of the year or who want to concentrate their efforts on certain regions of their farm.
Conclusion
So it came down to the best farm in Stardew Valley. We've covered all of the farms in Stardew Valley, and each farm is designed for a specific type of player. However, we selected the finest farm based on the agricultural areas and amenities it provides to gamers. I hope this article has given you a better understanding of farming and the best farm for Stardew Valley.