All the best farming and agricultural games seem to have one unique relaxing element in common. Regardless of the size of the game or design, games like Stardew Valley with its cute and fun little town games or hardcore agricultural games like Farming Simulator, all cater to the player's need for farming satisfaction. The effort for investing time and energy into plowing and planting fields reaches out to players' sense of bond with the land, even if it means that they are sitting in front of a computer screen.
Each game has it's own niche element when it comes to farming, but all the best game farming and agricultural games for PC all boils down to players putting their backs into yielding better crops.
Farming games like Harvest Moon are purely single-player games, where the story emphasizes on the protagonist and relationship with surrounding characters. Whereas games like Staxel or Farm Together are multiplayer games. Here the story emphasizes creating something together rather than following the generic storyline. We have put together the best mix of farming and agricultural games for PC that should meet all the required points.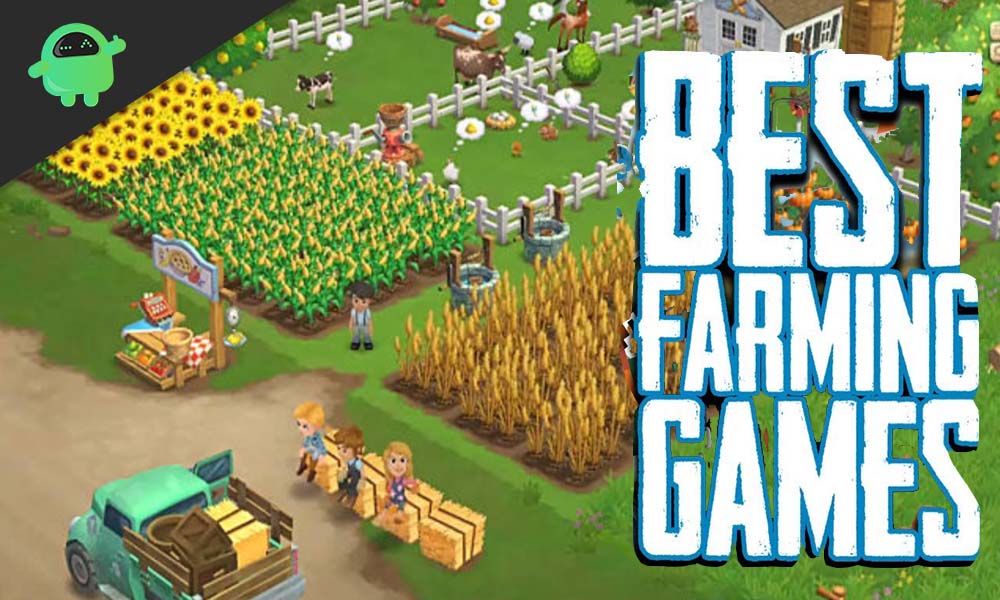 Best Farming and Agricultural Games for PC
Whether players want to experience the game alone or in multiplayer or with realistic or animated design farming experience. There is bound to be a game to meet players' expectations. The following list covers the best farming games on PC:
My Time at Portia
Kynseed
Minecraft
Farming Simulator 19
Doraemon Story of Seasons
Farmers Dynasty
Staxel
Farm Together
Verdant Skies
Harvest Moon: Light of Hope
Stardew Valley
In this guide, we will go through these games in brief so players can decide for themselves, which is the best farming and agricultural game for PC.
My Time at Portia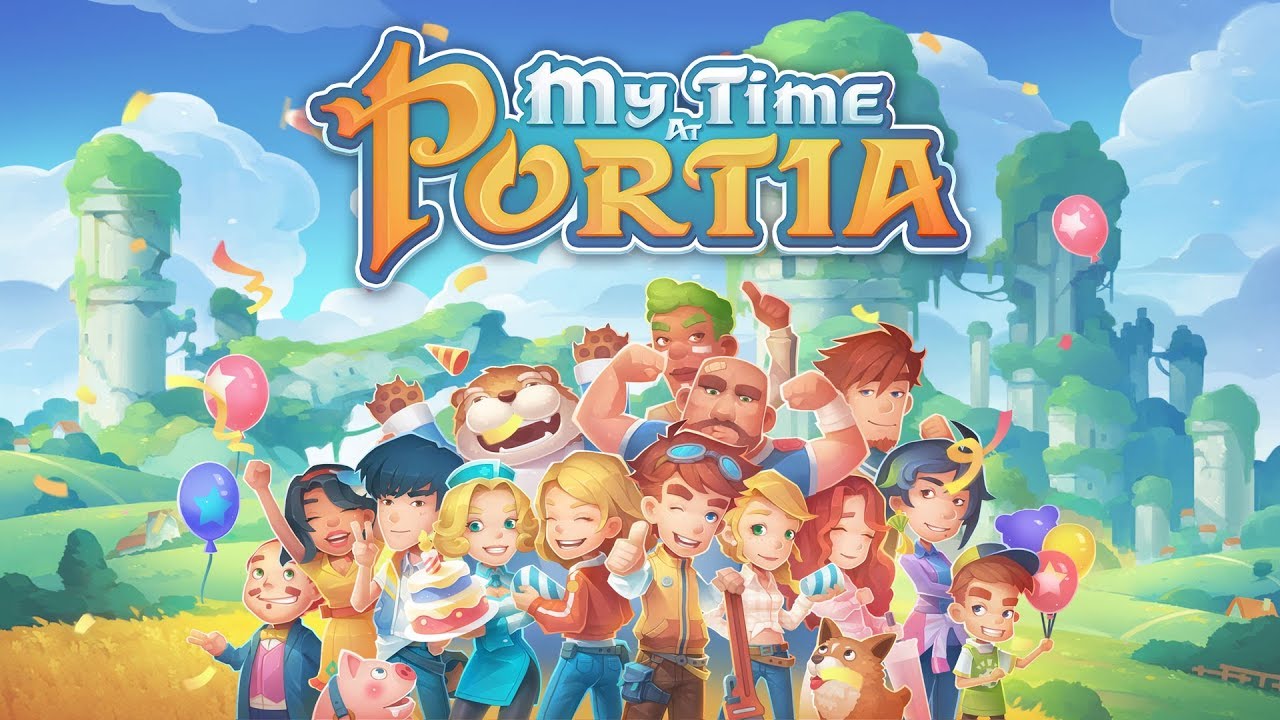 Starting off the list of best farming and agricultural games is one that isn't entirely a farming simulator game. Instead of focusing on farming operations, My Time at Portia takes inspiration from the genre of crafting games wherein players develop and design objects.
However, the storyline is similar to other farming town simulator games on this list as here, and the player inherits a small workshop in a small town.
Portia is technically a little island that hosts a wide variety of interesting characters that players can make friends with. Players can develop relationships with other characters and even marry to settle down while fixing and improving the workshop that has been passed onto them. Players won't be involved in any farming-related activities, but they will eventually end up crafting garden plots in their workshop. In case players do want to experience some large-scale farming views, then they are in luck as the front yard oversees the massive land of a local farmer. Players can easily jump over the fence and take a stroll.
My Time At Portia is definitely one of the most laid back and relaxed PC games on this list.
Kynseed
Kynseed is an open-world 2D farming game from Pixelcount Studios. Fun fact, Kynseed has been developed by the same group of developers who have worked in the Fable series earlier on. For the better part of last year, Kynseed has been on Early Access in Steam.
Unlike the other farming PC games on this list, Kynseed brings a unique vibe with its dense pixelated art design and sandbox-like world. Similar to others, Kynseed also features planting crops, making friends and family, and open-world exploration. However, it stands out due to the peculiar way the developers have incorporated the cheesy flavored humor inspired by the ever-popular Fable series.
Minecraft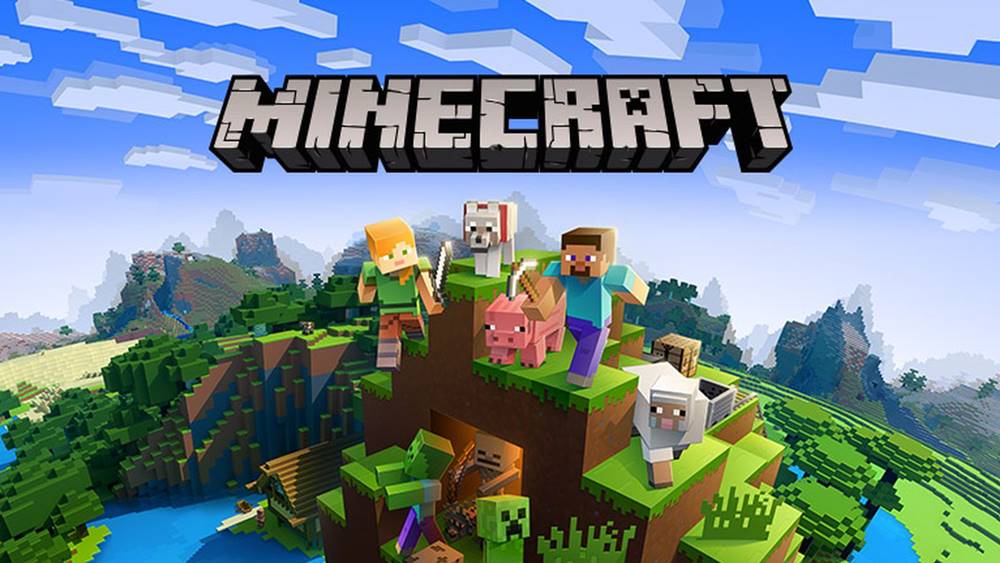 Minecraft is the most popular sandbox game worldwide owing to its crafting elements and exploration style game. Over the years, it has also managed to earn a name the farming genre as well. Players can spend a serious amount of their time and resources into planting farms and growing crops as well!
This is clearly intended for players who are not so keen on exploring or crafting in Minecraft. Rather, they can spend their time on developing and running a large farming operation in the Minecraft universe. Here, players can plant and harvest their farm by only their hands in vanilla Minecraft or set up and use some Minecraft mods that allow for extra crops and animals. There is also a possibility to automate farm fields if players can take up Redstone devices.
In Minecraft, there are plenty of ways for players to focus on building their farming operations.
Tip – Make sure to use one of those cool Minecraft shaders to look more in tune with the pastoral environment!
Farming Simulator 19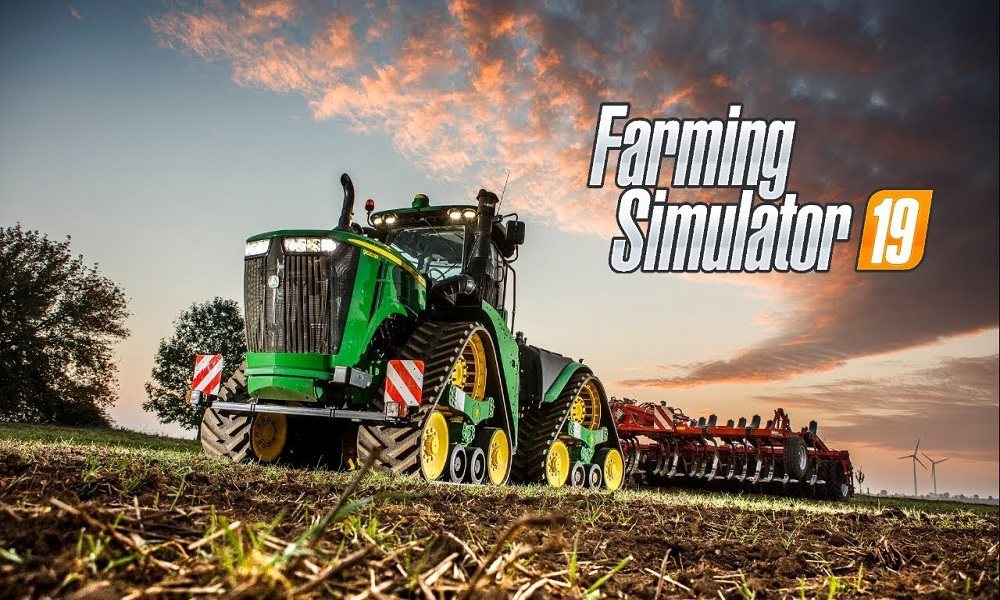 Out of all the games on this list, Farming Simulator 19 takes it to another level in terms of realistic character-experience and farm management. It is hands down, the best in this list for players interested in developing their business skills for their farming operations. Players will spend a considerable amount of time dealing with finances related to the farm. For instance, settling the budget for the rest of the year to manage equipment or livestock purchasing or even calculate how much seed will be required during the season.
In Farming Simulator 19, players can play together in multiplayer modes with up to 16 persons in a single session. Players can also drive around in the equipment by themselves and hire work-hands from the NPC's available to them. It is also one of the first farming game to actually include equipment and tools from a real agricultural manufacturing company! Along with the in-game brand, the famous John Deere company has also been included in Farming Simulator. Talk about keeping it real!
Farming Simulator 19 is intended for fans who want to experience a hardcore farming-simulator game.
Doraemon Story of Seasons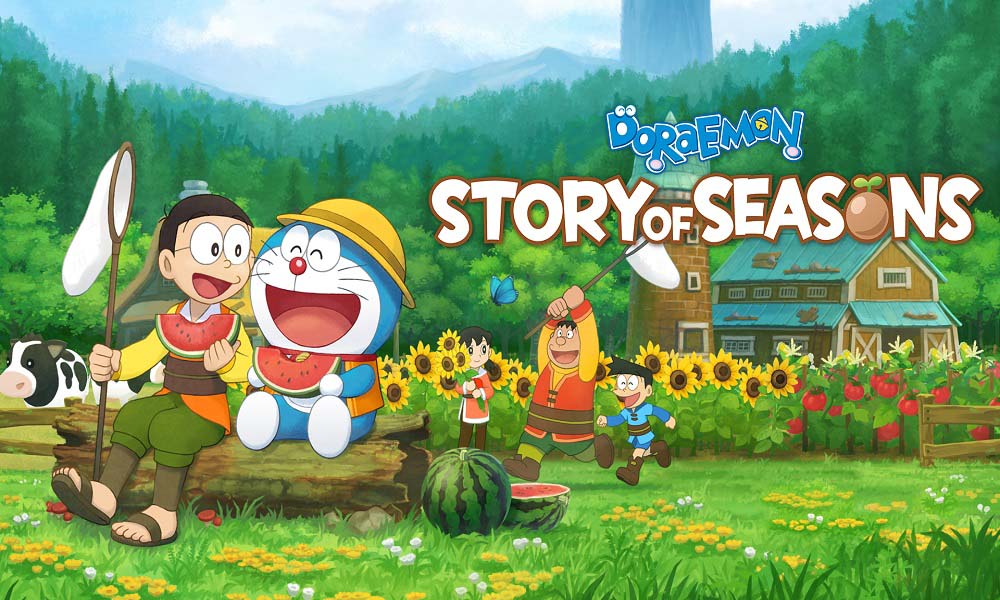 Doraemon Story of Seasons is a strange one on this list as it combines the classic farming game with a retro 70's Manga character. Here, the popular Doraemon is introduced to the Story of Seasons in a charming water-color themed game. Doraemon Story of Seasons brings an original Japanese vibe to the game that even other developers have abandoned for Western-themed rural life.
In Doraemon Story of Seasons, players can plant crops, contribute to the local town, and make relationships with locals. Original fans will know that the Story of Seasons is the original Harvest Moon series as it has gone through a rebranding since they can no longer hold the Harvest Moon title legally.
Farmer's Dynasty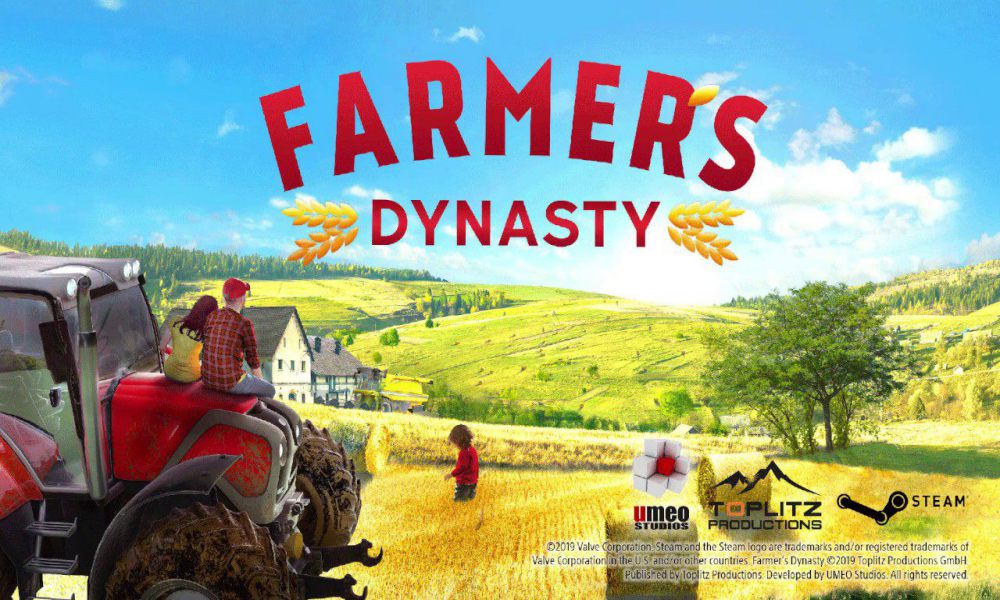 Another PC game that features life-like farming with 3D equipment and characters is Farmers Dynasty. Similar to some of the 2D farming games on this list, Farmer's Dynasty revolves around players completing quests and relationships with other characters rather than the typical farming business simulators out there.
Here, players will spend the majority of their time trying to handle the farm operations, performing hand-construction tasks, and doing individual favors for the friendly folks at the town. In Farmer's Dynasty, players have the freedom to select between old farming equipment or modern ones. This makes the game feels less appealing in terms of reality to players focused on farming simulator experiences. There is a greater emphasis on rural life involvement rather than business-oriented farming. The game was on Early Access close to 2 years on Steam before it was completely launched on November 21, 2019.
Staxel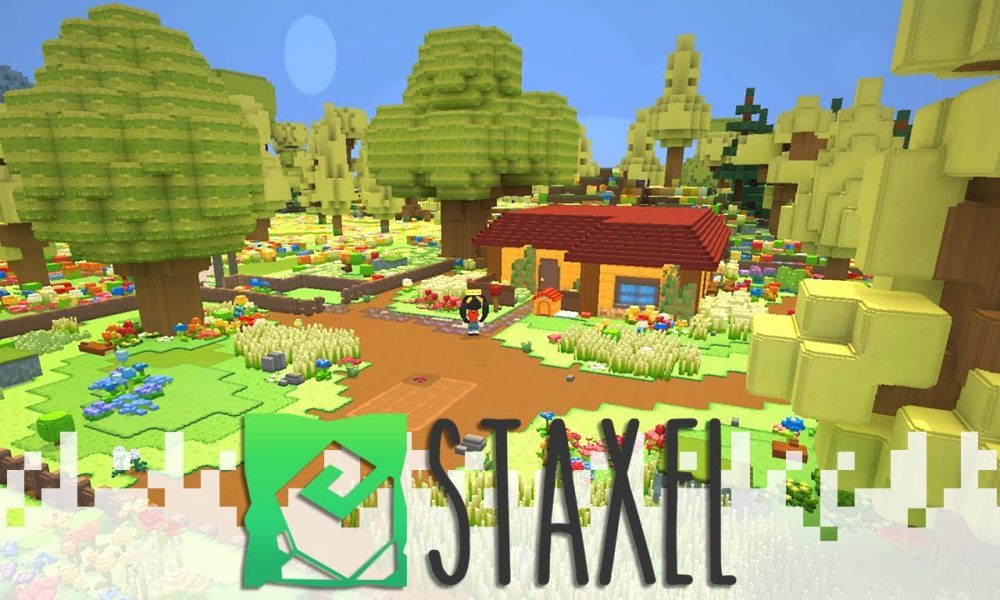 Staxel is a good recommendation for players who just want to sit back and enjoy a blocky-elemental fun farming game. In Staxel, players are much more relaxed compared to other games out there, with a much wider set of tasks to select from. On the first impression, Staxel gives off a colorful Minecraft vibe. But in reality, it is a good combination of the blocky-elemental style from Minecraft with the casual farming lifestyle in Stardew Valley without any form of combat at all. Talk about impressive!
Players get to experience a bit of bug-catching, fishing, and NPC relationship without making them feel too much of anything. Finally, it is best experienced in multiplayer mode, so get a hold of some teammates and start playing.
Farm Together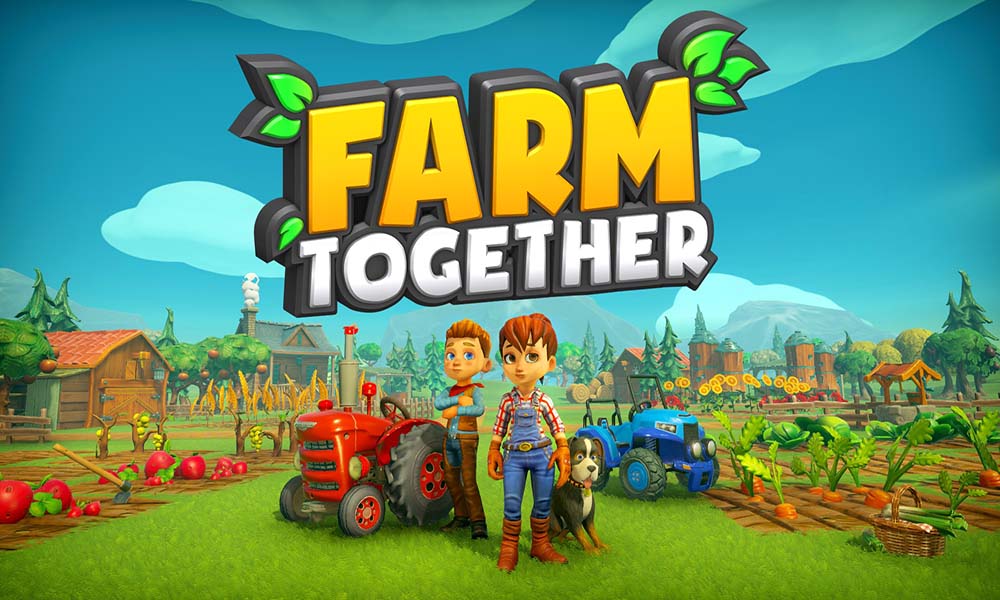 Farm Together is another multiplayer farming game on this list. Players have the freedom to customize their character and other game cosmetics completely. They can change their outfits, customizing their pet cat or dog, houses, and even tractor skins to make them stand out from other farm players. One of the features in the game that stands out amongst the rest is its dynamic timing. This means that even if players are exactly playing the game, time will continue to tick away on the farm. Players can grant their friends or other players special permissions that will allow them to visit their farm when the owner is not around.
Even if somehow players manage to completely exhaust all their possibilities on the farm, which is extremely unlikely, they can still head over to a friend's farm to lend a helping hand.
Verdant Skies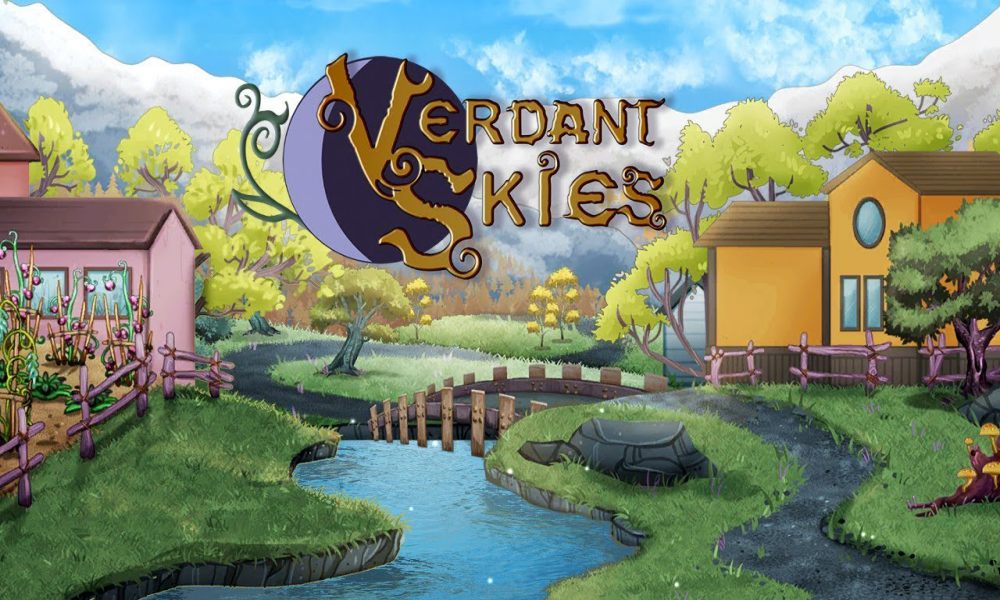 Verdant Skies offers players something out of the regular. Unlike the usual farming games where players grow regular crops like corn or pumpkins, here, players can harvest special genetically modified space crops. Instead of players shifting to a new rural town, the lead character is the newest member of a growing space colony. Players will help to develop and grow the space colony from gathered resources and attract new members into the territory. Similar to some of the other games on this list, in Verdant Skies, players can befriend fellow space colony members and form a relationship with them as well.
One feature that sticks out about Verdant Skies is the ability to create and grow custom crops. Genetic breeding is possible here by taking strong traits from seeds to produced better crops with better water retention or faster growth. It all boils down to the success and innovation of the space farm operation. Verdant Skies is all about players managing a spacial farm-life.
Harvest Moon: Light of Hope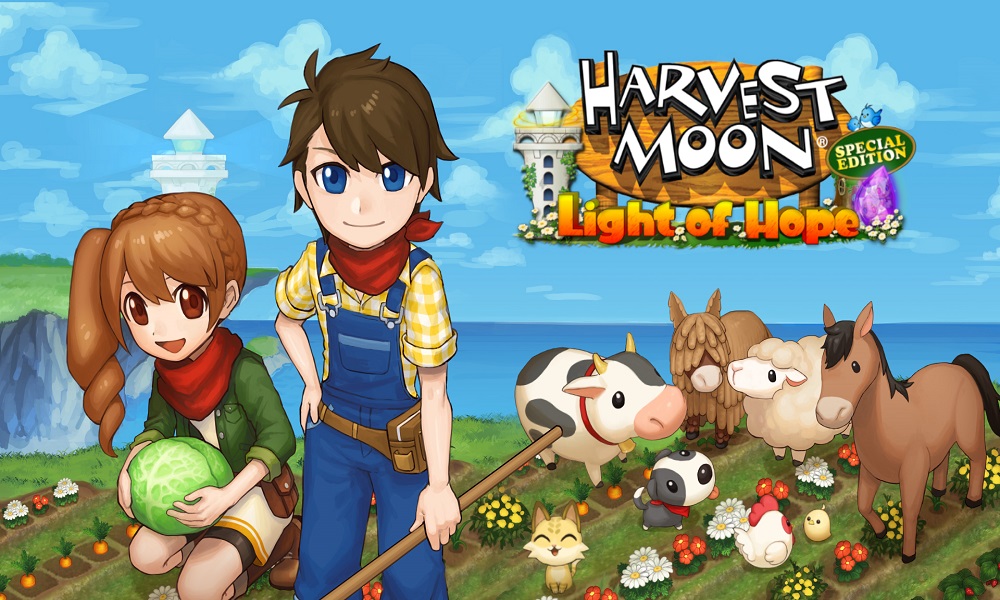 The Light of Hope game is the first from the popular Harvest Moon series to make its way into PC. It shares the same DNA with other farming and agricultural PC games, where a character comes to a new town and takes over the running of a farm. Players can also make friends and settle down into the local community.
The overall storyline is similar to other games on this list, except that instead of reaching a new town, in Harvest Moon: Light of Hope, players are on an island. Well, technically, players get there after their shipwrecks near a coastal town.
Light of Hope manages to bring a balance of farming and casual social lifestyle for players together. The game also includes lots of picturesque scenes from its original game.
Stardew Valley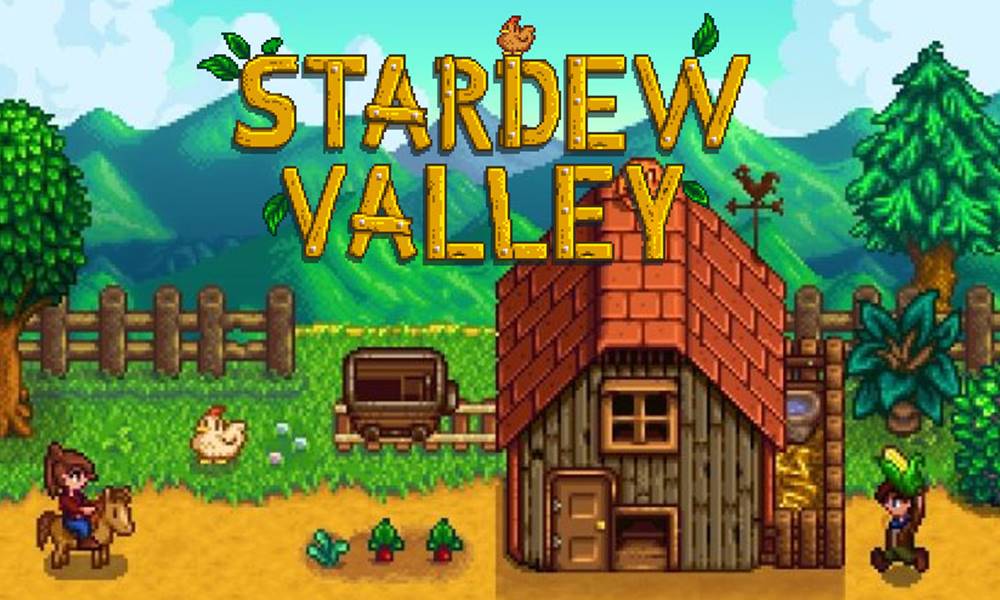 We've saved the best for the last. Stardew Valley has successfully managed to retain its no.1 spot for players over the past few years. It is aimed at players who thrive for a farming game that balances farming-simulation and role-playing, with the most recent update Stardew Valley 1.4 bringing in enhancements and bug fixes. It is highly likely that the game will continue to be a fan favorite for years to come. In Stardew Valley, players inherit a small-family farm after the death of their grandfather. Players need to run the farm and settle into the little rural village, which is now home for the character.
Here, players will spend most of their time trying to convert the family farm into a profitable one. Also, they will get a chance to settle in by taking up a spouse from the local village from Pelican Town. Even though it shares a lot of similarities with Harvest Moon, which is also a life/town simulator, there is an active user group that is keen on turning them farms into a severe profitable operation. Additionally, there is a wide selection of mods available to them to experience Stardew Valley differently according to player preference.
And this concludes the list of best farming and agricultural games for PC. Now, if you don't mind, we have to tend to some crops and animals to feed. We hope this guide helped you in choosing the best farming and agricultural game for your PC. If you liked this, check out our Windows Guides, Games, Social Media, iPhone Tips and Tricks, and Android Tips and Tricks for more. Subscribe to our YouTube Channel to participate in our $150 giveaway. However, if you find any queries or feedback, do comment down below with your name and e-mail ID, and we will respond shortly. Thank you.