Online gaming has made gaming an increasingly lucrative industry, making the hobby an ever-growing industry. Players now have the chance to win real money in a number of games, adding an extra element of excitement to their gaming experience. In this article, we will explore the 10 best games that pay real money in 2023.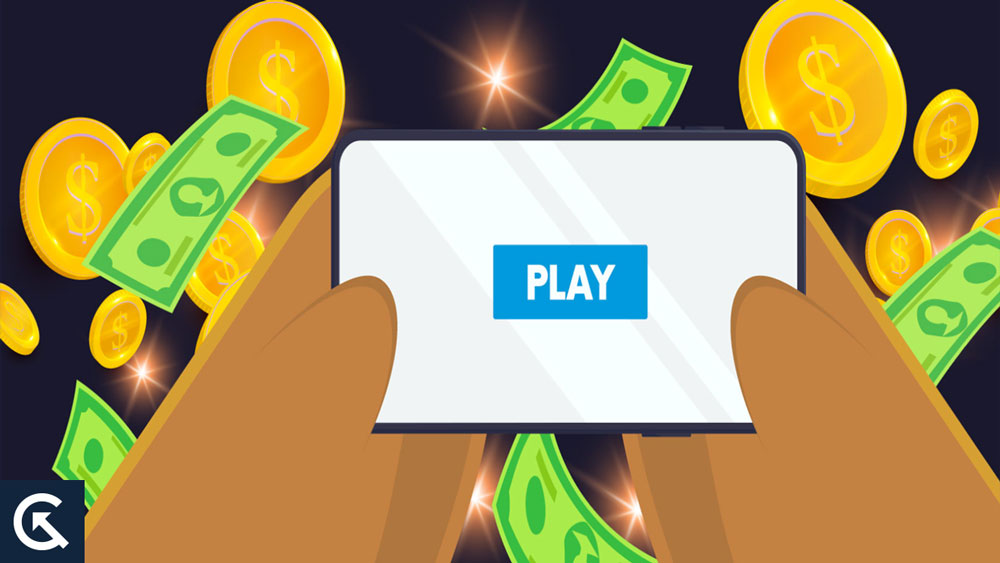 10 Best Games That Pay Real Money in 2023
So, here are some of the best games that pay real money in 2023 to its player; therefore, if you want to know about these games, make sure to read this guide until the end: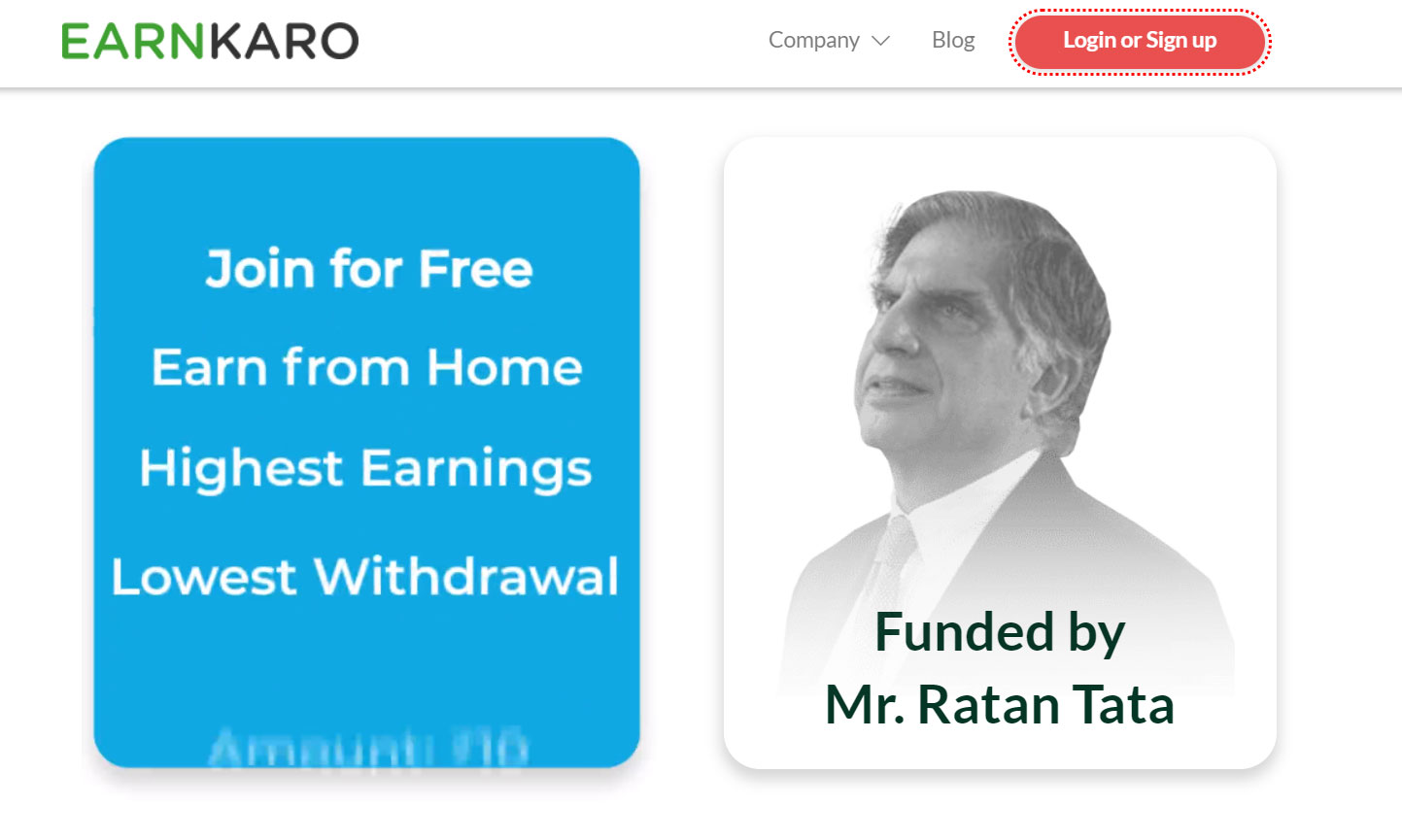 Online earning has never been easier than with EarnKaro. However, it is one of the best games that pay your real money. Whether you're a student, housewife, or part-time worker in India, this app can help you earn money. It is free to join EarnKaro, and there is no prior investment required.
Sharing deals on popular brands and exploring them with your friends and family can help you earn money. Many popular retailers are available here, such as Flipkart, Myntra, Ajio, Mama Earth, Adidas, and more. Your affiliate link will earn you a commission whenever someone purchases something through it.
This skill-based bingo app comes with bonuses, power-ups, and the possibility of earning real money. You can select one of three power-ups: "Daub It," "Earn Double," or "Gimme More" when playing a single or multiplayer tournament.
To enter a prize pool, you may need tickets, real cash, or both to enter a tournament. Additionally, the app hosts giveaways where players can earn tickets and money.
You must be 18 years old or older to participate in the bingo tour on Samsung and iOS devices. There are, however, only cash app games available in Arizona, Arkansas, Connecticut, Delaware, Louisiana, Montana, South Carolina, South Dakota, Tennessee, and Vermont.
Although this game is fun, winning the tickets required to enter the cash games can be challenging. There are several methods for cashing out, including Apple Pay, PayPal, Visa, and Xsolla. Payments take around seven days to arrive.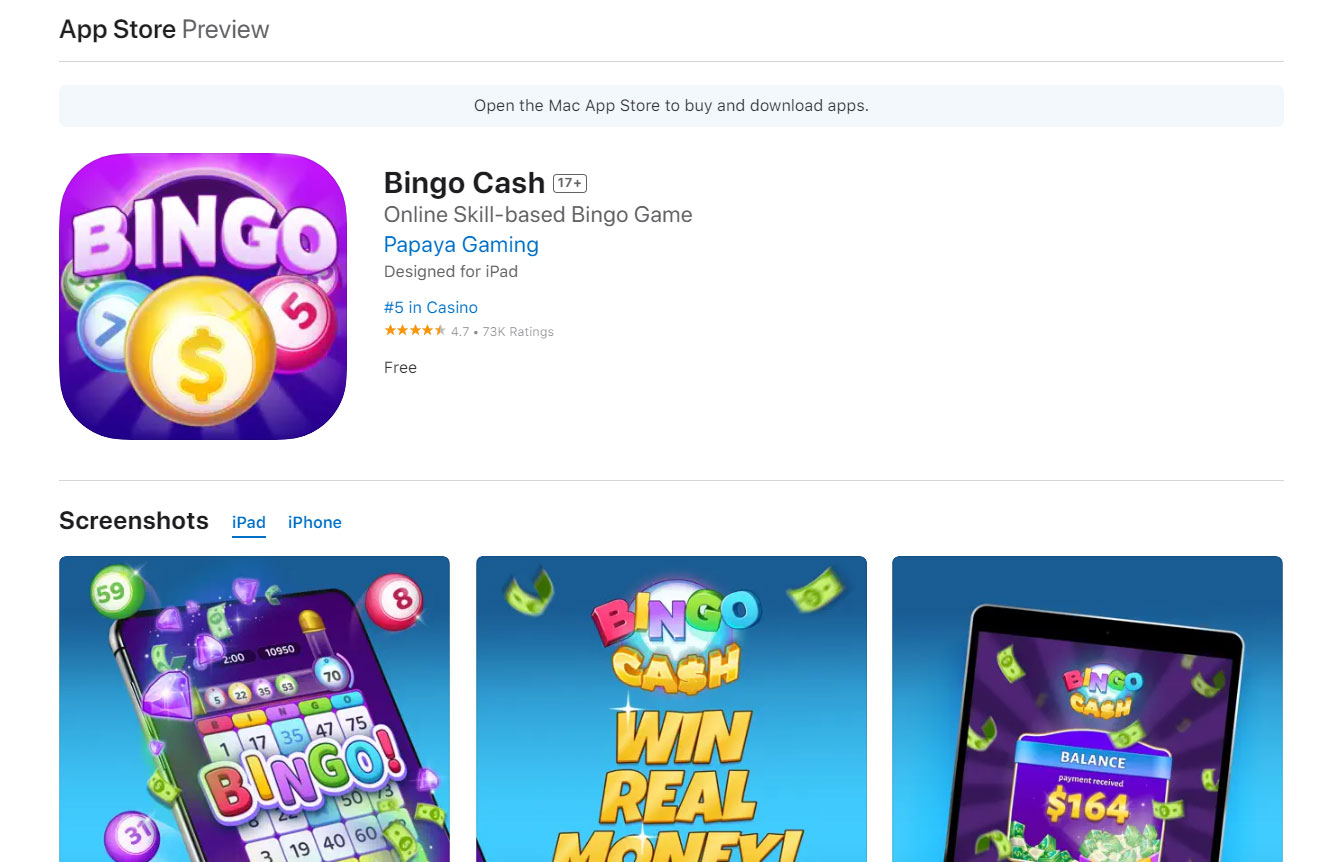 From our list, you can tell that Bingo is one of the most popular casual games. Players can earn real money with Bingo Cash from Papaya Gaming.
Bingo games are arranged between global players according to their skill level. New players will play other new players, so they've always got a chance of winning.
There is no difference in call numbers, board, or boost during the game between players. Players who daub faster and utilize their boosts most effectively will maximize their points.
In order to earn real money, you will need to place a cash wager like in a real bingo game, which is why you can practice bingo cash online for free. It is a game between two players, and improving your skills will improve your chances of winning. You can download Bingo Cash for Android and iOS from the Samsung Galaxy Store and the Apple Store, respectively.
Upon opening the app, you will receive gifts and/or bonuses as well as larger prizes and trophies for extended play. PayPal or Apple Pay are both accepted as methods for withdrawing winnings.
WorldWinner is a mobile and web-based gaming platform that lets you enter cash-based gaming tournaments.
After making your deposit, choosing a gaming tournament, playing the match, and waiting for the results, you can begin playing.
In addition to Angry Birds, Spades, and Super Plinko, there are many other tournaments that are popular. If you wish to practice before competing, you can do so for free. There is a $0.25 entry fee.
You can pay fees and collect your winnings with WorldWinner using your credit card, debit card, or PayPal account. If you make your first deposit using the promo code "WELCOME," you will receive a $10 bonus.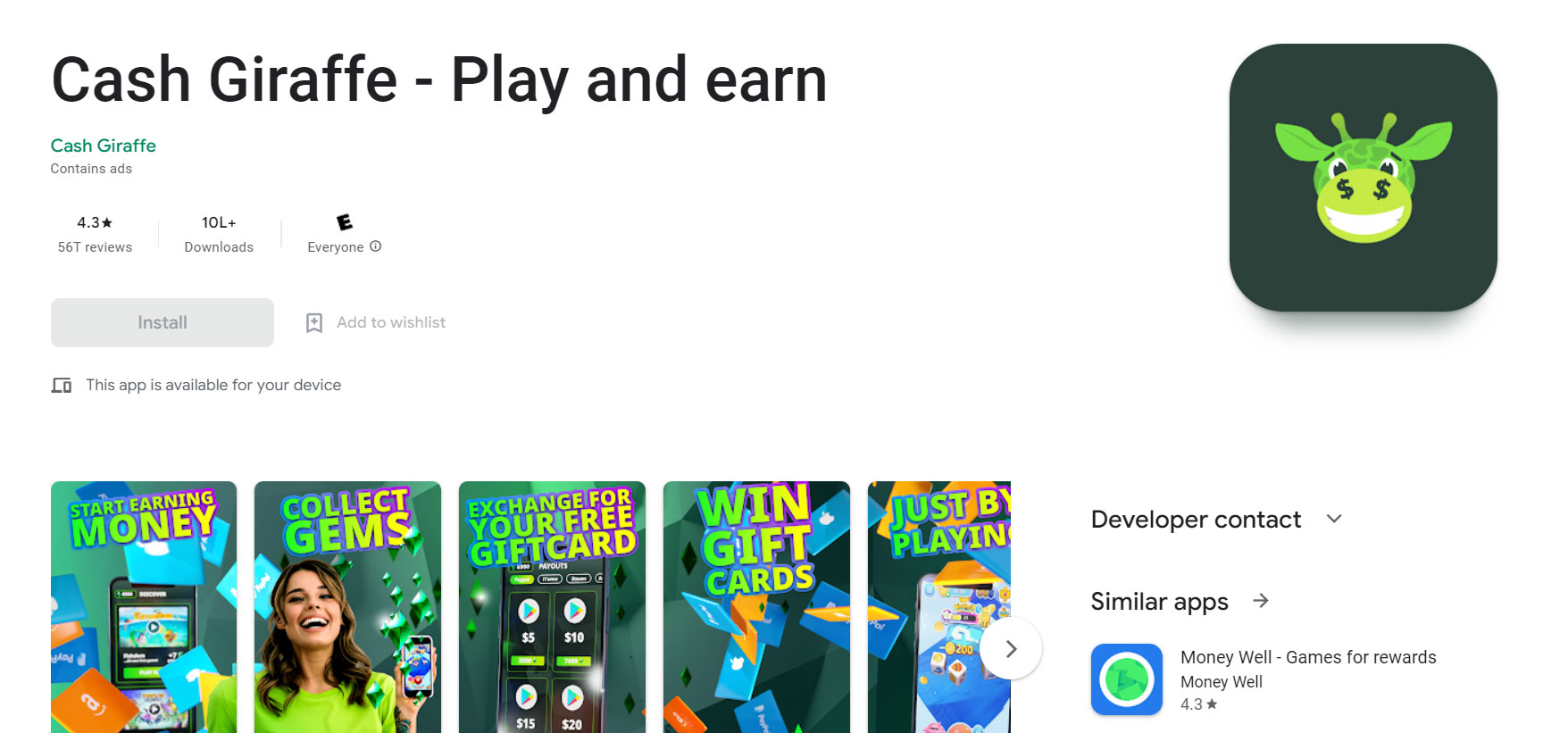 Mobile game players can get paid to play Cash Giraffe, an Android-exclusive "Get Paid-To" (GPT) app. This app is developed by justDice, which is a well-regarded Android developer that makes a wide variety of games.
The Cash Giraffe app is free to download from the App Store. Log in, browse the games, choose one that interests you, and start playing. You will be taken to the download page for the game you selected as soon as you install the game and begin playing.
A game you download will appear in the "My Apps" section of the Cash Giraffe app. You can earn gems with Cash Giraffe and convert them into cash payments via a PayPal account or gift card.
You can cash out as little as $0.20-$0.50, depending on where you live, which is pretty low. The payout system is simple and easy to understand, so you won't have to wait long to redeem your rewards.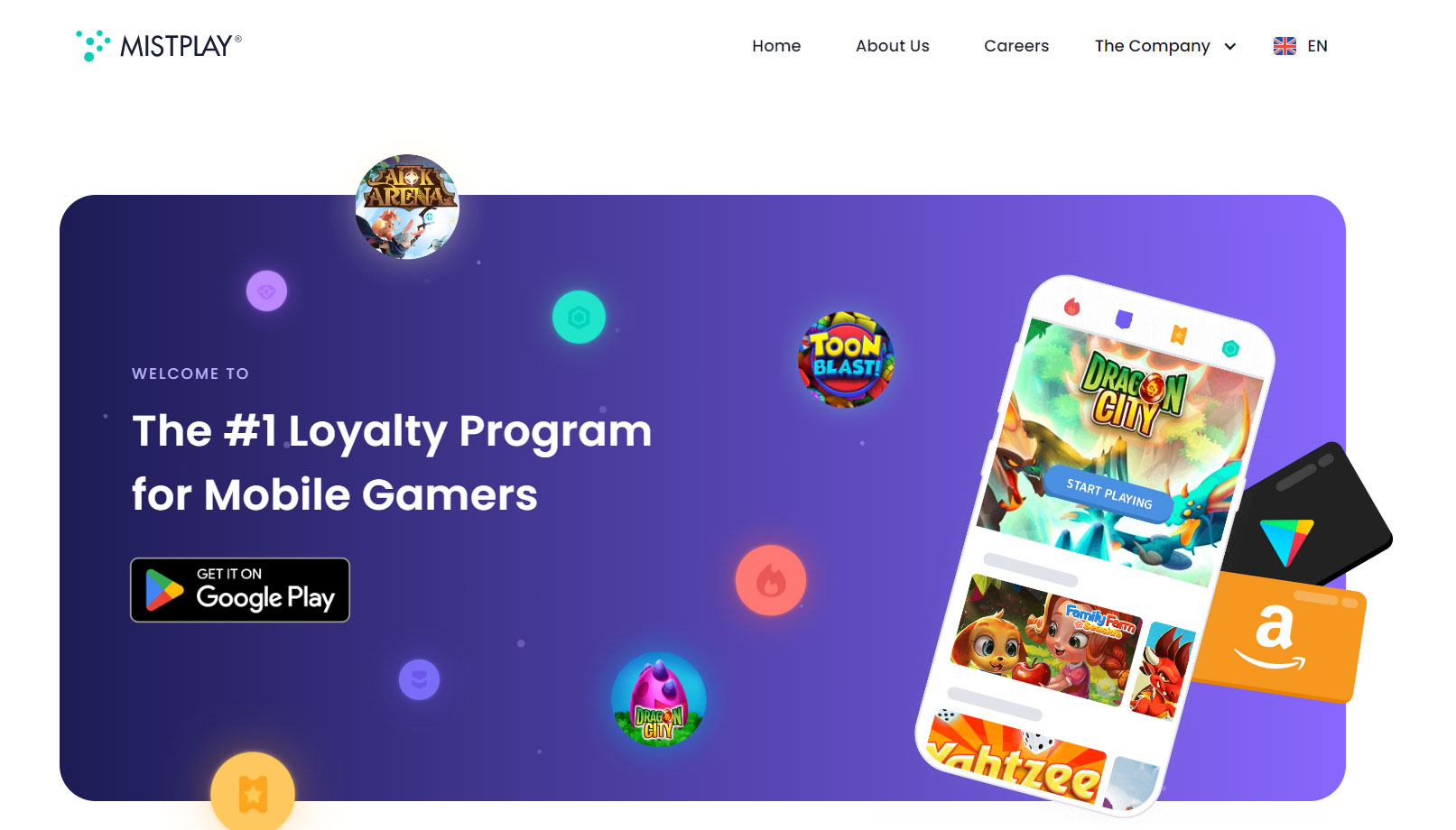 Playing games with Mistplay rewards you with cash. The app is only available for Android devices. The first step is to download the app from the Google Play Store. You'll find a variety of games here, such as Chess, Solitaire, Fruit Ninja, Pokemon Go, Solitaire, Super Mario Run, and Bingo.
With each game you play, you earn "Units," which you can redeem for gift cards. You do not need to deposit money when you buy 1,500 units. Gift cards can be used online at Amazon or to obtain cash using virtual Visa cards, for example.
The average dedicated player can earn about $40 a month from playing fun games with Mistplay.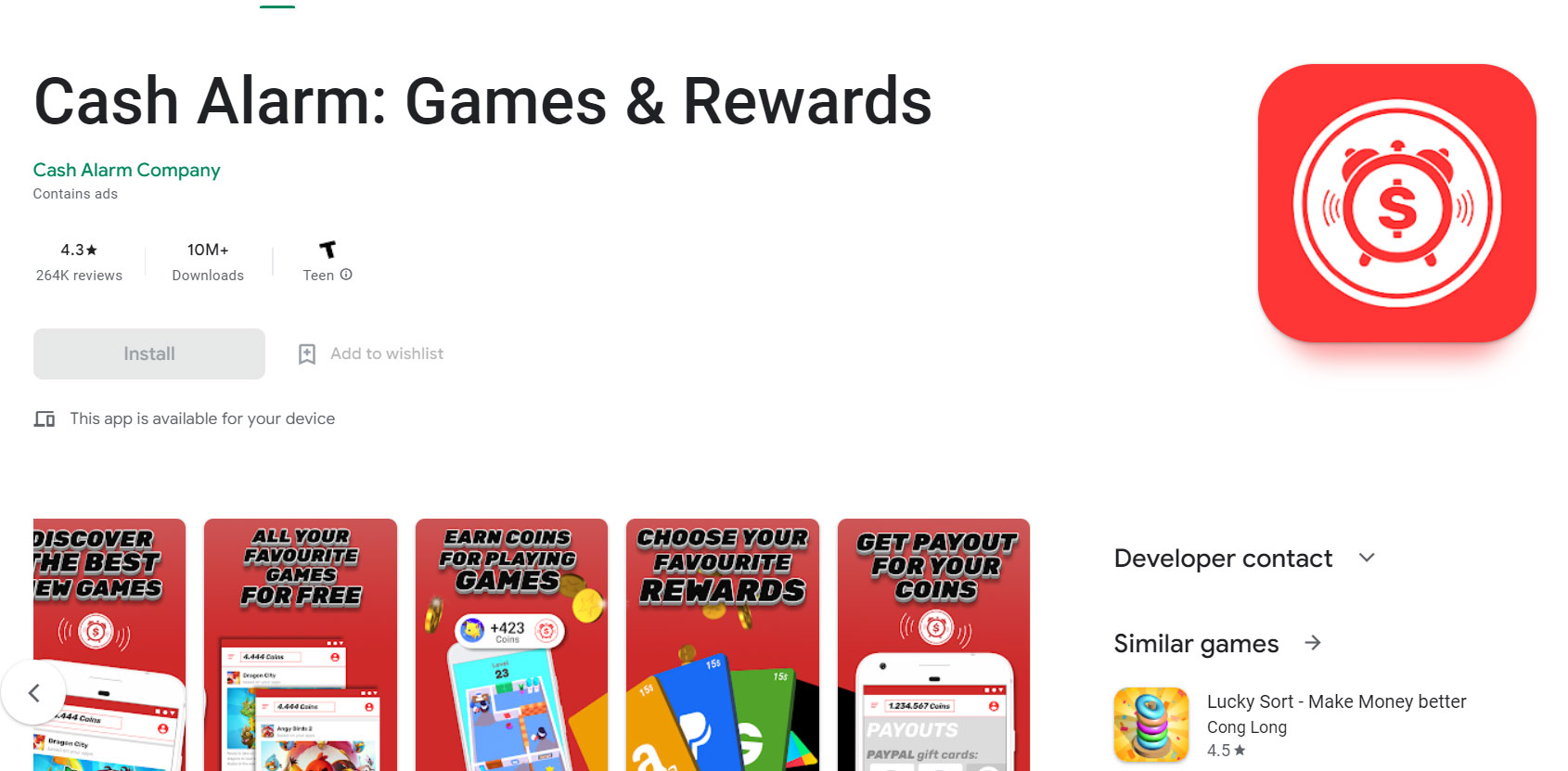 You can win gift cards and PayPal payments with Cash Alarm, a free-to-play game app for Android. According to the Google Play Store, the app has been downloaded 5 million times and has an average rating of 4.1 out of 5.
You can download games you are interested in under the "Featured" tab by downloading the Cash Alarm app, creating an account, and signing up for an account. In Cash Alarm, you have access to games regardless of where you live.
You get paid "Coins" for each minute you spend playing a game, which is deposited into your Cash Alarm account. It is pretty common for gaming apps to require 2,000 coins ($0.20) as a minimum redemption rate.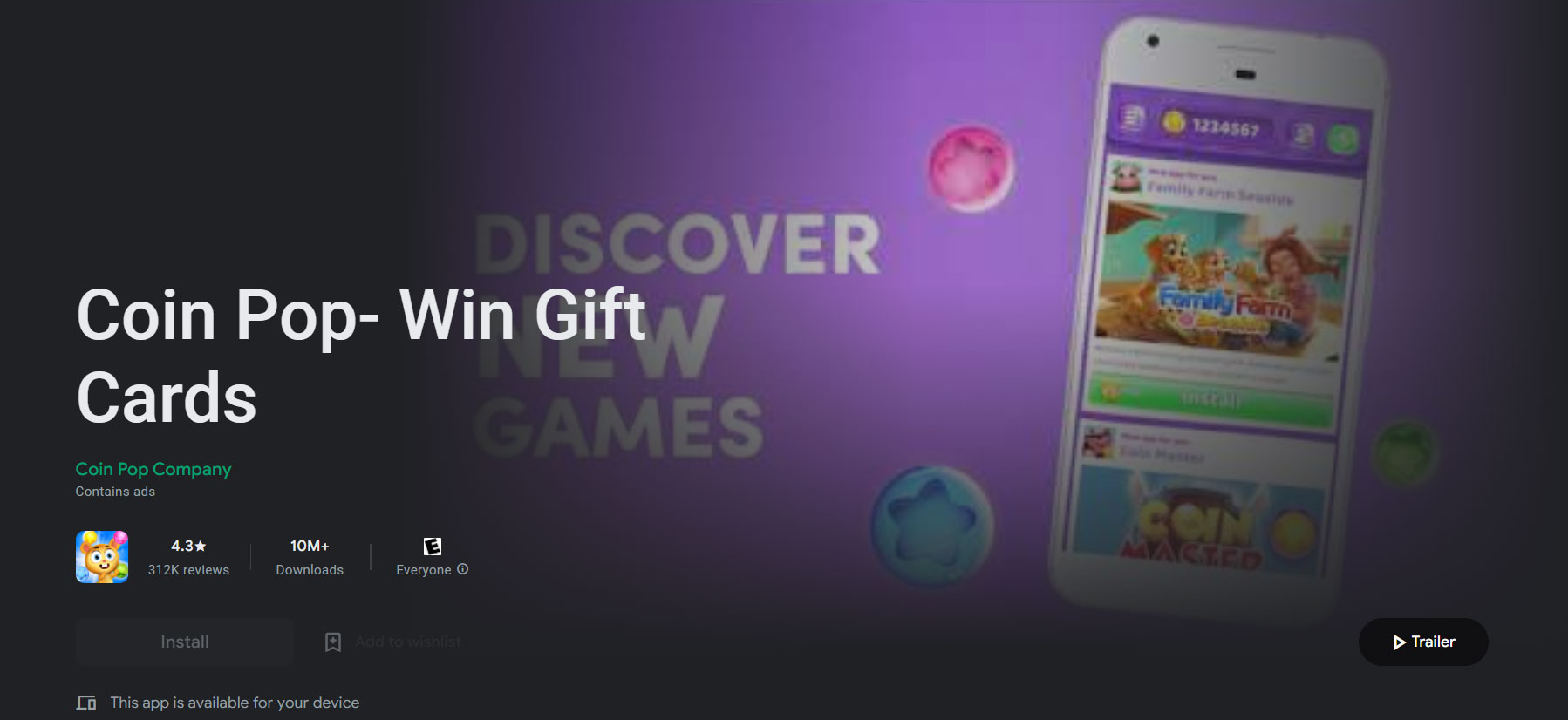 In Coin Pop, you can play mobile games for extra income by participating in GPT programs. You can access all the available games after logging in to the app.
In each game, you'll be able to see exactly how many coins you can earn per minute. Playing the games for a long time may lead to a decrease in coins per minute. Hence, if you want to earn more money playing games, diversity is crucial. There are a lot of games to choose from, so it's easy to get started.
It is possible to redeem the coins for PayPal money or a gift card. In most nations, there is a low minimum cash-out threshold, and processing times are pretty quick.
The local currency is automatically converted when a PayPal withdrawal is made. Depending on where you live, coins may have a different exchange rate.
#9. Dominoes Gold
Dominoes Gold, as its name suggests, is an authentic dominoes app that is fun and easy to use. Gold dominoes represent the dominoes, and real money payouts are possible with your points.
With the competitive gaming feature, you can compete against friends and strangers for prizes and money. There are various prizes available, including cars, watches, and free Amazon gift cards.
Those who own an Android or iPhone can download the Dominoes Gold app for free. The earnings you earn will be sent to the PayPal account of your choice once you are ready to cash out.
With Swagbucks, you can earn money for completing a variety of tasks, such as taking surveys, surfing the web, watching videos, playing free games, and more. In addition to some good online games, Swagbucks also offers a rewards program. There are, however, a number of games featured on this page that you will need to download on your mobile device in order to play.
Upon reaching a certain level or surpassing it, most games reward you with money. In some cases, players are rewarded based on how much time they spend playing. The equivalent of a few rounds of playing is 10 Swagbucks (SBs).
Some of the most popular hosted games include Swago, Swag IQ, and Swagrun. By creating your account and using the platform, you will receive a $5 bonus as an added incentive from Swagbucks.
Swagbucks' "Casino" offers the new "Swagstakes" game, another interesting way to earn cash. Taking higher odds stakes and flipping SBs into cash is a great way to increase your cash payouts. Using this feature effectively requires understanding that the higher the buy-in, the higher your chances of winning cash prizes.
From Author's Desk
So, that's all we have for you on some of the best Games That Pay Real Money to its users. We hope that this guide has helped you. Moreover, in case you need any further help, comment below and let us know.