If you want to watch your favorite TV channels on your device, you might look for the Best IPTV Apps for Windows and Mac. With the help of an IPTV app, you can turn your PC into a live entertainment center where you can watch any channels for movies and TV series. IPTV or Internet Protocol television is the delivery of TV content with the help of the internet, and you can have it on any of your devices. In this guide, we will take you through the best IPTV Apps for Windows and Mac.
There's more to your PC than just watching videos on YouTube and Netflix for entertainment. Unlike downloaded media, IPTV lets you stream source media continuously to play the content immediately, just like television. A good IPTV app will allow you to choose from various channels and offer high-quality live-streamed videos. There are lots of these apps on the Windows Store or App Store, so you might be confused about which one to get. So, let's dive into the list of the best IPTV Apps for Windows and Mac.
What are the Best IPTV Apps for Windows and Mac?
If you already watch a lot of multimedia content on your devices, you might have heard of IPTV. Basically, it is a service that allows you to stream any live content in real time. That beats having a TV, essentially, because it means one less device for you to take care of.
There are plenty of other benefits to using IPTV apps. With a suitable IPTV app, you can get access to a wide variety of channels, including local, national, and international channels. This means that you can watch your favorite shows and movies no matter where you are – which is great for people who like to watch shows while they travel. Additionally, IPTV apps often provide high-quality content, including high-definition and 4K resolution programming, so you can enjoy your media with great clarity and detail.
Also, don't overlook the customizable interfaces provided through these apps – often better than those you get on television. Users can personalize their viewing experience by creating custom playlists, setting favorites, and organizing channels by category. Some apps provide Multi-Platform Support, meaning they are often available on a range of platforms, including mobile devices, smart TVs, and streaming devices.
6 of the Best IPTV Apps for Windows and Mac List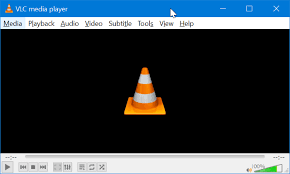 If you are looking for the best IPTV Apps for Windows and Mac, you should get an app to watch on any device, anywhere. These are quite affordable as well, as they have various pricing plans, making it uncomplicated for users to access high-quality programming without breaking the bank. Here is the list of the best IPTV Apps for Windows and Mac.
VLC Media
The popular media player VLC is a versatile tool that supports a wide range of devices and offers a variety of features, including the one you're looking for – the ability to support IPTV channels. Also, it can play a host of audio and video formats, the open-source program can broadcast media content.
To get started using IPTV with VLC, you'll need to create an M3U playlist. This is a specialized list containing the channels you want to view. You can either create this text file manually or download it from the internet. Once you have your playlist, you can easily stream IPTV channels in VLC and enjoy a wide variety of content from any corner of the world.
Megacubo
Megacubo is an excellent IPTV player for individuals who want to view TV shows and films from other countries. It is compatible with both Windows and Mac, and it is also free to download and use. Megacubo is extremely user-friendly, and it has various unique features that set it apart from other IPTV players.
One of Megacubo's most remarkable features is its ability to filter annoying adverts, allowing you to view material without interruptions. You may also record your favorite episodes and flicks for later watching. To utilize Megacubo, supply playlists in a specified format. You may also watch shows in mini-player mode using the app to use it while working or browsing on your PC. This feature is particularly useful for those who want to multitask while streaming their favourite content.
OttPlayer
OttPlayer is a versatile tool with IPTV player support. It allows you to enjoy a wide range of content on your Windows or Mac device. Its intuitive interface and user-friendly features make it easy to navigate and find the content you're looking for. Its support for playlists allows you to organize and access shows and channels easily, and its program guide gives you an overview of what's on and when. So, you never miss a beat!
Also, if you have young children who use your computer, OttPlayer has you covered with its parental controls. This feature allows you to restrict access to certain content. Another feature that the app allows is for multiple screens so that you can watch media on a larger screen. You can also get subtitles and picture-in-picture mode if you want to multitask, allowing you to watch your favorite show while working on something else. And if you're worried about missing an episode, OttPlayer even has its very own recording feature.
Kodi
Kodi lets you transform your computer into a media centre, making it a great IPTV app. You will be able to access your own files or view IPTV content via the internet, for which you need an IPTV plugin. This is something that you can get for free on the internet, or purchase it to make the best use.
You can also customize Kodi to suit your needs, as it has a large following with creators who make add-ons for the app. Thus, you can enjoy the IPTV feature in a wholesome manner and personalize your media streaming experience to your desires.
MyIPTV Player
If you enjoy live TV channels and video-on-demand (VOD) streaming, MyIPTV Player is the one for you. It has an intelligent channel arrangement as well as support for HTTP Live Streaming (HLS) and MPEG TS. Another feature is the built-in EPG (Electronic Programme Guide) which provides you with an on-screen menu that lists all the programs you can stream, along with detailed information about the programs, such as their genres, ratings, and schedules. So, you will be able to easily keep track of your favourite programs and never miss an episode.
IPTV Smarters
IPTV Smarters has a free version and a pro version that you can download. Once you install the app, you will need to input your IPTV provider's login information to access all of the content available. The free version has basic functions while the premium one with additional features. These include live TV recording and commercial removal and more customization of settings.
Conclusion
That concludes our guide for the best IPTV Apps for Windows and Mac. We hope that you were able to pick out your favourite IPTV app and start streaming on your device. Streaming services are getting more popular by the day, so make sure you're updated with all the latest news by keeping up with our page. Now that you know what the best IPTV Apps for Windows and Mac are, download the one you need to watch television on your PC.