Cities: Skylines is one of the most popular and highly rated city-building games. If you don't know what a city-building game is, think SimCity – the game from which the wildly popular lifestyle simulation game The Sims came as a spinoff. City-building games are a genre of simulation games that allow you to play as the planner or leader of a city. They're like sports fantasy games – but for cities.
Now that the newbies have been enlightened let me address the true hardcore fans here. You guys must know the legends in the game: Fluxtrance, Strictoaster, Fresh Popcorn (my favourite), DeekFTW, and so on. These guys are the top YouTubers/players of Cities: Skylines, and we all know how awesome their concepts and cities are.
But besides these juggernauts in the game, there are so many other excellent builders and designers, and every month, fans and players come together to vote on which maps are the best for that month.
However, if you're dissatisfied with the monthly polls and have been looking for the ultimate guide on maps in Cities: Skylines for 2023, your search ends here. We have created the perfect solution for Cities: Skylines fan-people who want to see the best maps out there this year. After expertly going through hundreds of designs, we now have a comprehensive list including the 10 best of the best maps for Cities: Skylines in 2023.
Top 10 Maps in Cities: Skylines – 2023 List
The maps below are listed in increasing order of quality.
10. Maizuru Bay by Wafthrudnir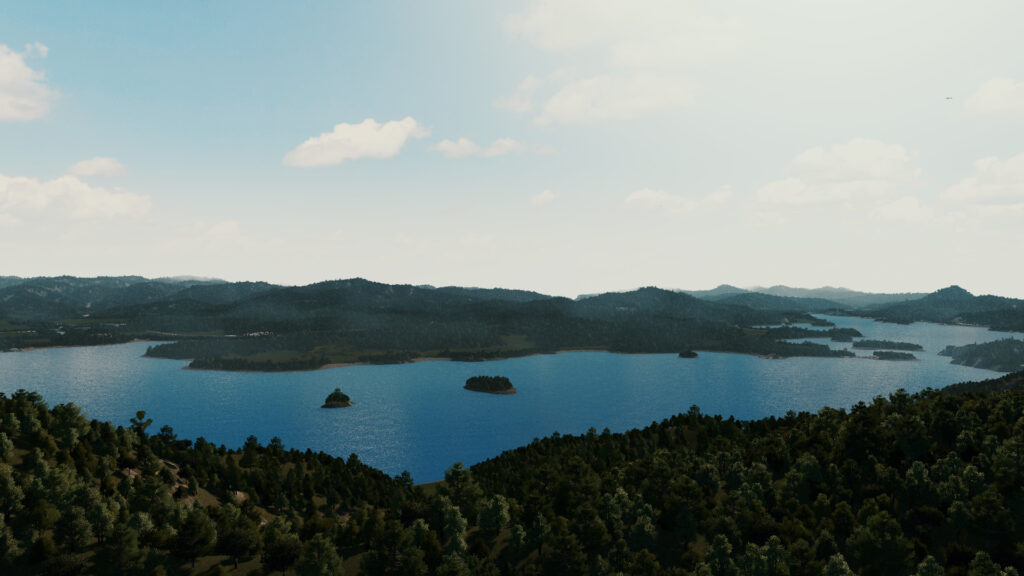 Wafthrudnir is popular for his great designs and realistic landscape settings. This map did not fail to deliver on either front. With a great landscape and carefully carved water connections, this design could easily have ranked higher than tenth if there weren't so many other spectacular designs released this year.
Download Map
9. Crystal Summit by Random5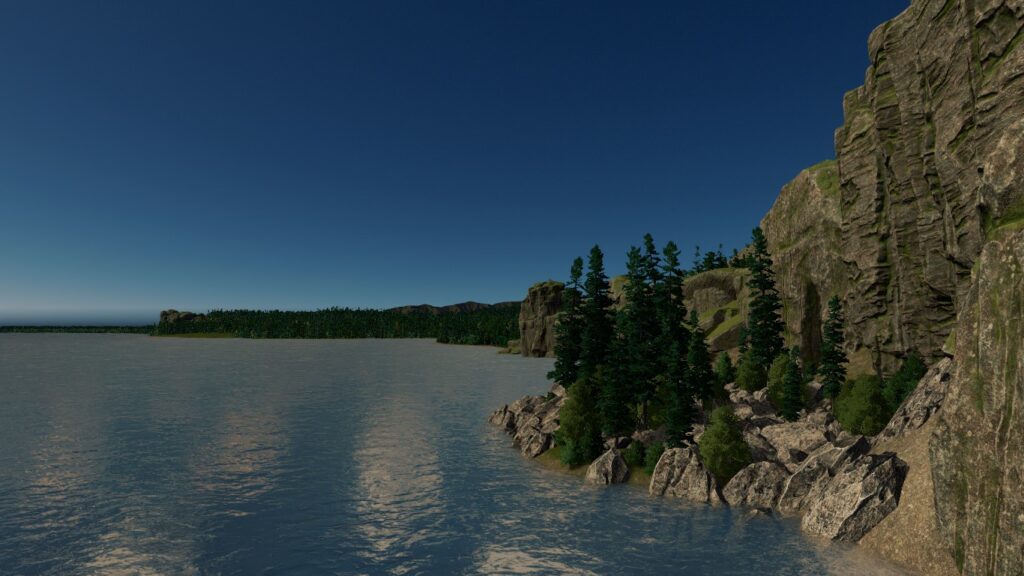 Set in a fictional region in North America, Random5 has endowed this special map with three rivers, many hills and lakes, an ocean coast, and lots of mountains for a backdrop. 800,000 is the number that spells out the volume of trees included in this map, and a Relight Cool LUT for better cinematics.
This map also contains a lot of flat space to accommodate a medium or large size community. All of the above, along with 4 highways, 3 railways, 2 ship routes, and 4 airways, make Crystal Summit a strong contender for the top ten maps of 2023 and a well-deserved number nine spot.
Download Map
8. Sunset Falls Harbour – Vanilla Map by Sidai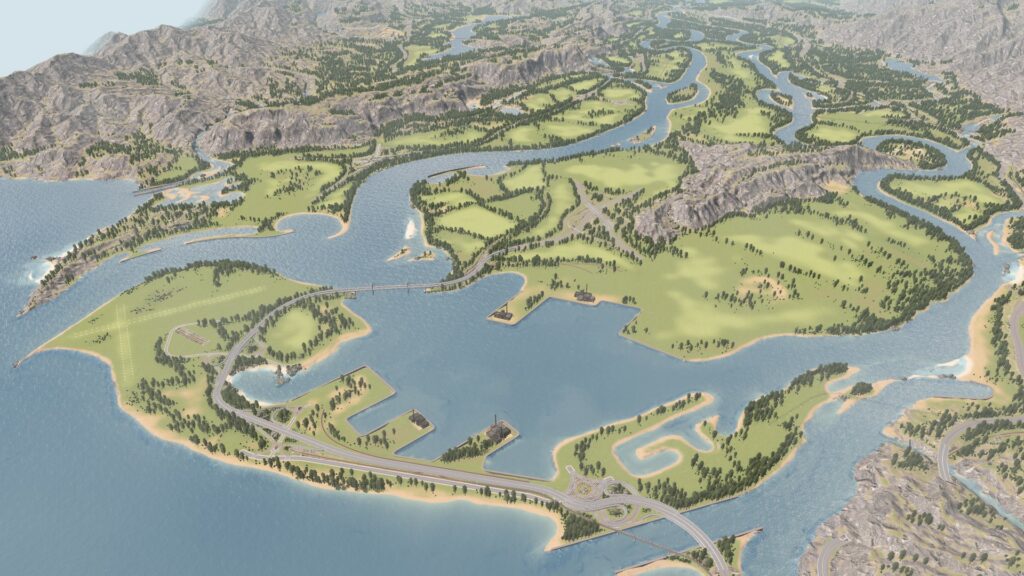 Based on mountain ranges in Utah and San Diego in the United States, Sunset Falls Harbour is a vanilla-styled map. This map allows you the leeway to have an intricately detailed map without having to download tons of assets from the workshop.
This map comes stock powered by wind turbines and powerlines installed straight in the starting zone. As an added bonus, it comes with four different types of fish and a whole lot of flatland endowed with ore, oil, and fertile soil. This is one map that comes highly recommended.
Download Map
7. Kozi Kopce by HypoSim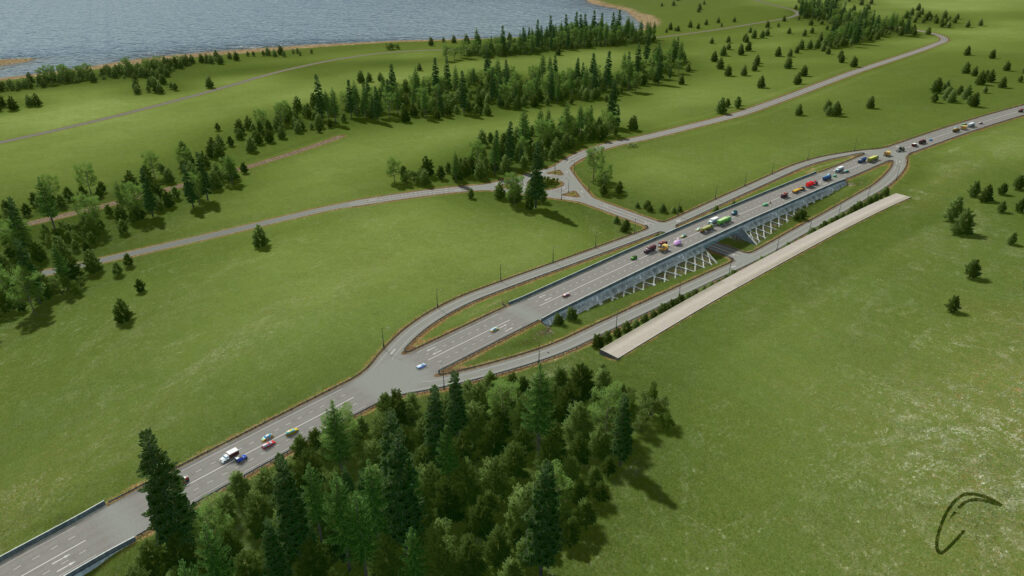 Designed by a player from the Czech Republic, Kozi Kopce is a perfect blend of nature and civilization. With lush green landscapes, beautiful mountains, and overall breathtaking scenery, this map really deserves its place as the top 10 in the year so far.
Detailed road and rail networks are only a couple of the many highlighting features of this map. For beefed-up details, it is recommended that you use the Park Life DLC.
Download Map
6. Fair Haven by 4T2
If you're a fan of fine detail and an intricately-woven environment, then you will definitely love 4T2's (pronounced forty-two), Fair Haven. And this map really lives up to its name. It is 4T2's second map in Cities Skylines and contains two rivers – one big and one small river), a sea with lots of fish, and lots of fertile lands, oil, and mineral resources for industries.
Download Map
5. Banyak Archipelago by Wellington6012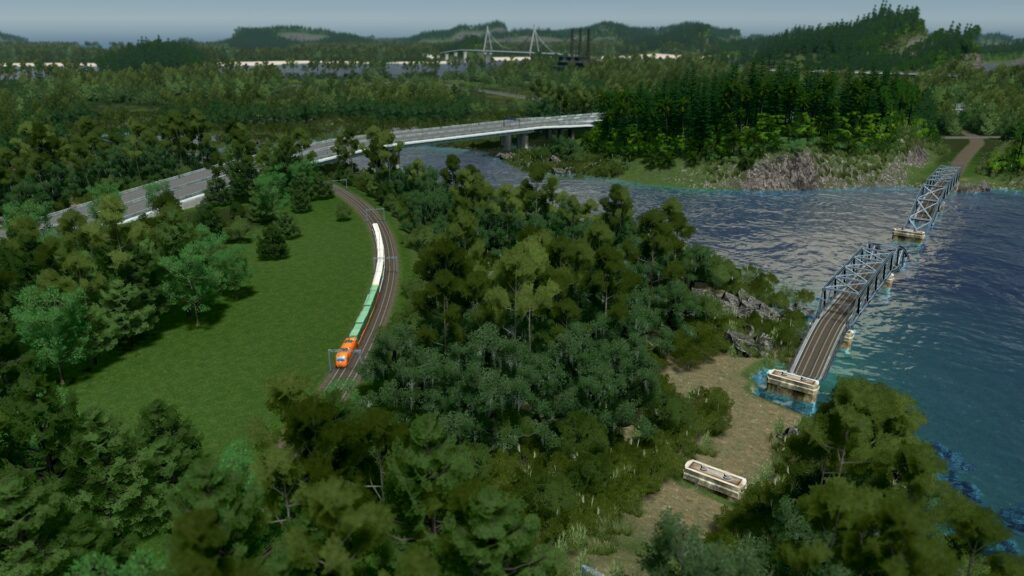 Designed with personal gameplay in mind, this map is quite different from what we have come to expect from Wellington6012. But despite this personal bias, this map has turned out to be one of the most loved landscapes in the game. With a connection and infrastructure system that contains 4 highway connections, four railway connections, 2 air routes, and 2 shipping routes, this map is quite frankly, near perfect. It's no wonder this Seychelles-themed map is in our top five maps for 2023.
Download Map
4. Lake Amsvartnir by Wafthrudnir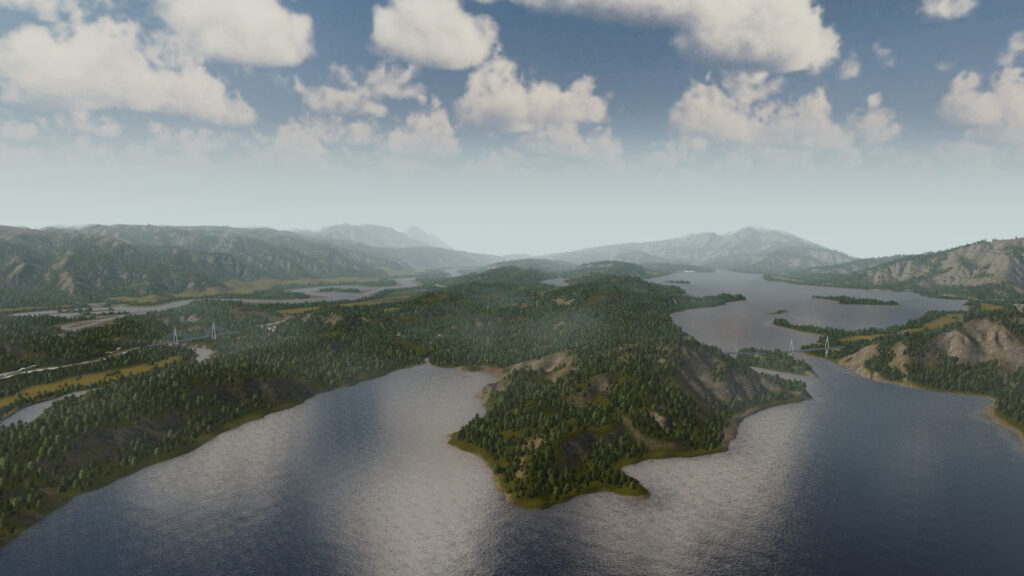 This is a medium difficulty map and is Wafthrudnir's second map to make it into our top ten for 2023. Unlike most maps on this list, Lake Amsvartnir contains with lots of flat land for building a city. But it's not all a basket of roses on this terrain as Wafthrudnir strategically included some challenging topography just to make things a little more interesting.
Inspired by a valley in Chile, this map affords you:
4 road connections

3 train connections

1 ship connection

4 plane connections

390,000 trees
Waftrudnir opted for an SCT-HOMECOMING base theme for this map with a Relight2Average LUT. It is unarguably worthy of its top 5 places this year.
Download Map
3. Springtime in Banff by Hooper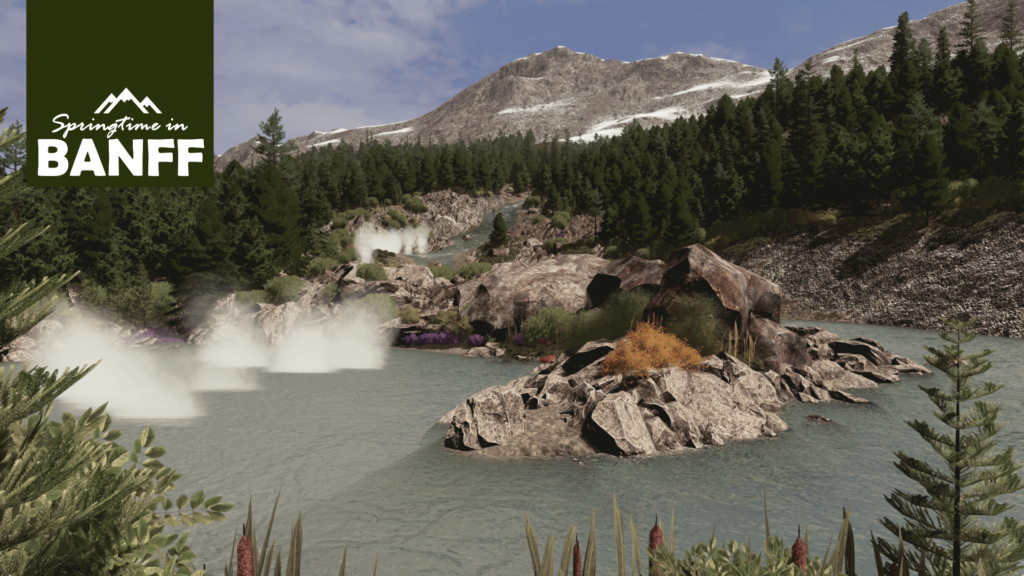 Inspired by the Banff National Park in Canada, this map shares features with the region but is by no means an exact replica. However, it is still a great map, and I daresay with better aesthetics than the actual Banff National Park.
Some of the standout features of this map include its dual outside road connections and dual outside flight paths. The two outside road connections are the Trans-Canada Highway, which runs from east to west across the map, and the Canadian Pacific Rail, which also runs from east to west.
However, due to the mountainous terrain, the map is located in, there are no outside shipping connections. But not to worry, using the More Network Stuff mod, you can add cargo and passenger ships and bring them into Lake Minnewanka in the northeast.
For players who are seeking even more realism, the Advanced Vehicle Options can be utilized to exchange ships for smaller cargo ships and boats.
Download Map
2. Mossissobo by Anoupou Merynetjeru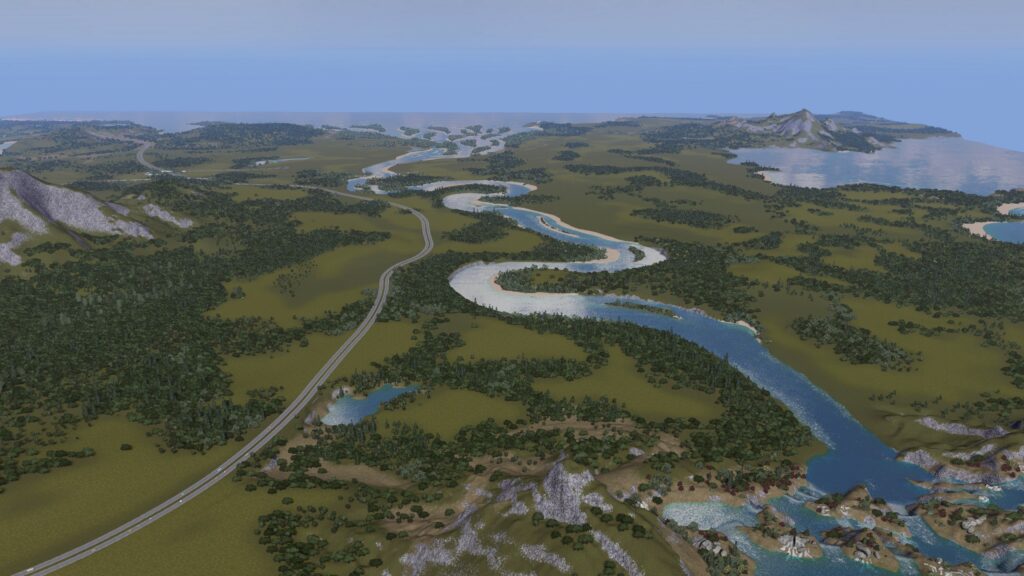 If you like flatlands, lots of rivers, and a mountainous background, then you are almost guaranteed to love Mossissobo. Some of the key features that convinced us that this map deserved a top 2 spot for the year include:
77 % buildable area.

16400 and 10,000 props.

2 highway connections.

4 ship connections.

2 rail connections.

2 plane connections.

Oil and ore reserves.
You can also get this map with an additional island, but that would require a set of custom mods and assets.
For good measure and extended realism, this map also features 3 castles, abandoned houses, lighthouses, a road accident, a shipwreck, a landslide, a lot of islets, small lakes, and waterfalls.
Download Map
1. Valhalla by Bringer Of Fire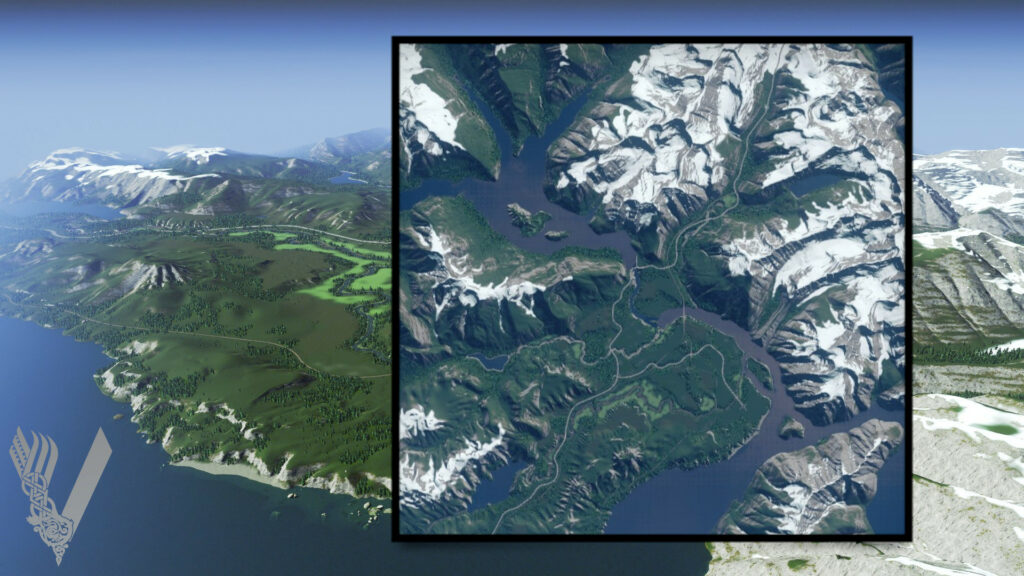 At number one, we have a map by a now-retired map maker. Justifiably ranked top of the list in 2023 so far, this map comes with all of the bells and whistles that make for great landscaping. Its features include a sheltered bay, a hydro dam power for fast start, a train suspension bridge (among other bridges), a mountain backdrop, a partial sunken highway, and most importantly, it doesn't put too much of a strain on your CPU.
According to Bringer of Fire, he has never put so much effort into building a map. It took over 5 months to bring Valhalla to life, and looking at this design; it is clear that it was worth every second. It also comes with bonus settings like Prop Anarchy, Relight (to brighten up), and Lookup Tables (LUT) for a characteristic cinematic look.
Download Map
So there you have it—the best 10 Cities: Skylines maps of 2023. We hope you enjoyed reading our ultimate guide list and look forward to reading your comments.