Released in 2015, City Skylines is one of the best city-building games you can find. Although Cities Skylines has a native version for Linux, but you won't find a suitable installable file for Linux. So here we will help you with the same.
Cities Skyline is a single-player open-ended city simulation game. So players engage in urban planning by controlling road placement, public service, transportation, and much more.
Moreover, you get a sandbox mode that provides a more creative version and offers more freedom for the players. You also need some technical knowledge to play. So now you can understand why players love playing this game, and even on Linux, it is interesting.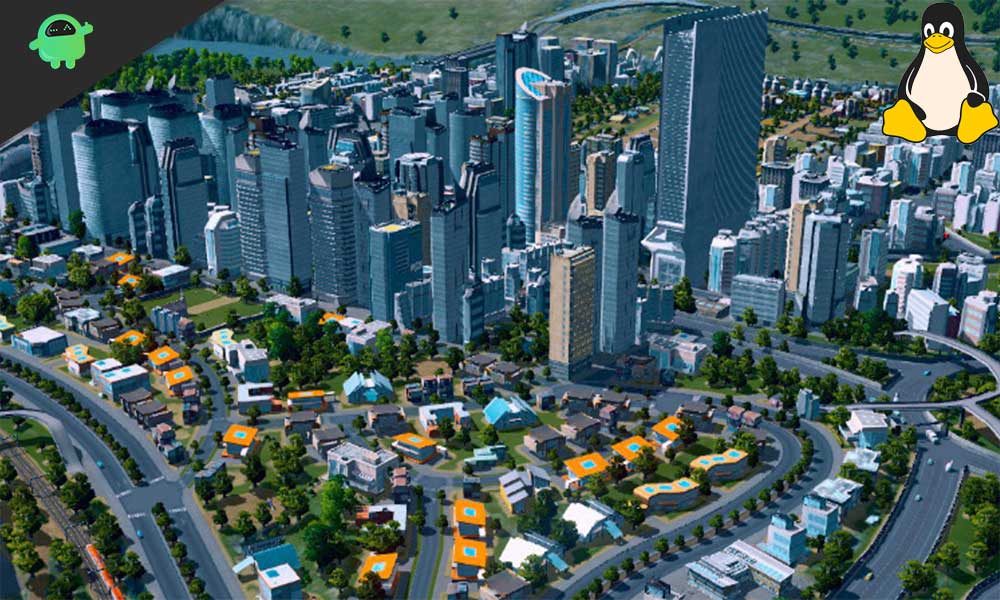 Can I Play Cities Skylines on Linux?
Of course, yes. You can easily play Cities Skylines on Linux. However, you need to keep in mind that Cities Skylines is not available as a standalone downloadable file.
Cities Skylines works with Linux as a native application, although the game has no autonomous installation. As a result, only the official Steam app for Linux will let you play the game on Linux.
So you need to follow some techniques we mention here. But don't worry they are easy. So let's get started.
Install Steam on Your Linux PC
Just like other applications, you need to install Steam on your Linux PC by opening the terminal window. In order to launch the terminal window press together: Ctrl + Alt + T
Either way, you can search "Terminal" in the app menu. However, with different versions of Linux, you may need to take care of installation codes. Below we have discussed all the codes for installing Steam on your Linux PC. Only use the code which suits your version of Linux.
For Ubuntu
You can install the Steam client on your Ubuntu distro of Linux using the universal Apt install command. Below is the actual code.
sudo apt install steam
For Debian
The Valve app suits best for Steam installation in Debian. So it would be best for you to get the official Steam client from Valve's official website. However, you may need to download several packages before you are good to go.
As you already know, while using Linux, it is best to use the terminal instead of dealing with direct websites. So we will follow the same approach here using the wget command.
Here's the full command:
wget https://steamcdn-a.akamaihd.net/client/installer/steam.deb
Once you have finished downloading the aforementioned software, you will need to install the latest Steam client on your Debian PC.
Here's the command to install the latest Steam client:
sudo dpkg -i steam.deb
Once everything's in place, you may need to check for dependency issues. Here's the command to check for that:
sudo apt-get install -f
For Arch Linux
For installing the Steam client on Arch Linux, you will have to enable "multilib" in the software repository. Since the repository already has the Steam app, it won't work without it.
You will have to edit /etc/pacman.conf file on your PC and enable the "multilib" in the software repository to get that working.
Once you have enabled repo, you will have to re-sync pacman with respect to the repo servers. For doing that, here's the command:
sudo pacman -Syy
Now you are ready to install Steam using the below command:
sudo pacman -S steam
For Flatpack, OpenSUSE, and Fedora
All the three Distros of Linux, namely Flatpack, OpenSUSE, and Fedora have Steam packages available in the software repositories. So you can easily use them for installing the Steam client on your PC.
Nevertheless, we recommend using the Flatpack version of Steam because it performs on par with the operating systems.
To get the Flatpack package up and running on your PC, you will need to use another command. Depending on your distro of Linux, here are the commands:
Fedora:
sudo dnf install flatpak
OpenSUSE:
sudo zypper install flatpak
Once you complete this, you will have to use the remote-add command in order to add the Flathub app store to your system. Here's the command to do that:
flatpak remote-add --if-not-exists flathub https://flathub.org/repo/flathub.flatpakrepo
Now install Steam client using flathub using this command:
flatpak install flathub com.valvesoftware.Steam
That's it. Now you are good to go playing your favorite games using Steam. However, before you start playing there are some other crucial elements and steps that you need to follow. But don't worry, we have got them covered as well.
How to Play Cities Skylines on Linux
While you have the Steam app installed on your PC, you will have to launch it and log in using your Steam Account. In case you don't have one or forgot the password, you can read it here to recover your Steam Account.
Once done, follow these steps carefully:
Step 1: After logging into your Steam account, click on the "Store" Button.
Step 2: In the Steam store, search for Cities Skylines, and once you find it, add it to the cart and purchase it if you haven't already.
Step 3: Now that you are already at the end of this journey, simply go to the Steam Libary and look out for Cities Skylines.
Step 4: You will see a blue-colored "Install" button. Click and that and wait for a few minutes or hours depending on the configuration of your PC and internet speed.
That's it, you have Cities Skylines installed on your Linux PC. What are you waiting for, get up and start playing your favorite game on the most secured operating system!
For more interesting guides, tips, and tricks, you can subscribe to our YouTube Channel. Don't miss out on our Windows Guides, Gaming Guides, Social Media Guides, Android Guides, and iPhone to discover more.