Writing or drawing down physically is something precious. Expressing in the form of writing and drawing makes your brain function better. When in this era everything has taken a digital leap, the Whiteboards too have upgraded into Digital Whiteboards.
Today the one we are going to talk about is Microsoft Whiteboard. Now as Microsoft Whiteboards unite with "Teams" (that is also a Microsoft app) so the non-Teams users might not find it very suitable to use. For other users who are on similar apps like Google hangouts meet, adobe connect, team viewer, Zoom, Duo, etc. they may require some Whiteboard alternative.
Let's check those alternatives and discuss them in a quick look.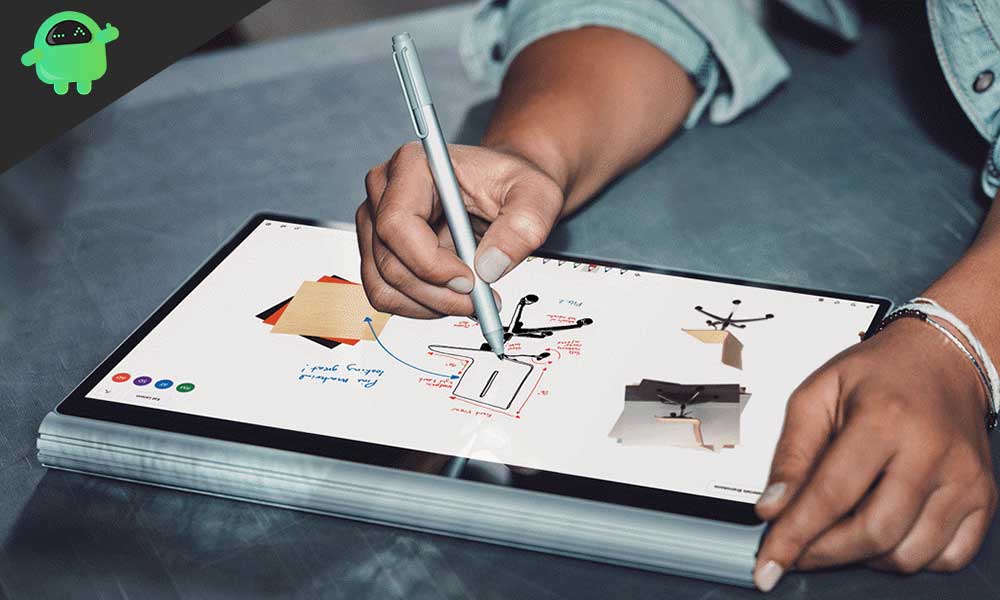 What is Microsoft Whiteboard?
The Microsoft Whiteboard is a free-form, digital canvas where people come together for sharing ideas and content. It is an infinite canvas with an interface designed for touch, keyboard, and pen. It lets the user transform their basic work into professional-looking graphs, charts, shapes, and writings. Your Whiteboard in Microsoft saves automatically, and you can later resume seamlessly with the similar or other devices.
Top Best Microsoft Whiteboard alternative
Today, working from home has become quite a norm and trend across several business organizations. And with the ongoing scenario, it is something maximum of the organizations must adapt. However, it is not that easy for all the employees or members to work from home with their laptops on board. Here designers, plan makers, strategists, and people with a similar profession and work profile can get the most of Whiteboards.
Below in this list we have brought you some of the best digital Whiteboards as the alternative for Microsoft Whiteboards. Have a look at them below:
1. IPEVO annotator:
The IPEVO annotator is a Windows, iOS, macOS, and Android friendly advanced Whiteboard application. This free to download app can turn your device (be it a laptop, mobile, tablet, or so) into a digital Whiteboard. Once you install, quickly open the app and a movable toolbar on your screen will provide you access to the writing tool. Here you can turn your entire Whiteboard as blank or draw to mark-up files that are already open in the desktop.
It is useful, particularly while preparing documents from the screen and mark up objects on the slide. For saving all the documentation, you can either create a video recording or take a screenshot. You can even real-time broadcast your computer screen with anyone you want.
Some of the IPEVO annotator's other features include stamp, drawing mode, pen tool, advanced tolls, multiple pens shot, trash and more.
Official Website Link
2. Miro:
Miro is a Web, Windows, iOS, macOS, and Android friendly digital Whiteboard tool. It features a free to use plan with 3 Whiteboards and some basic stuff. You can opt for the paid version with only $8 per month. Unlocking the paid version provides you with several templates, private Whiteboard, team support, collaborations, agile workflow, strategy and planning and more.
One can either start with a Blank whiteboard or use templates as per their need. You can add several elements to the Whiteboard just by dragging and dropping them.
Miro allows its team members to communicate with each other through audio call, video call, text messages, or screen sharing. Also, you can connect and prevail benefits from several third-party apps, including Teams, Trello, Device etc. An administrative controller for the users permits them to control the workflow.
Miro is known world-wide and has around 5+Million users across the globe. This is why we mark it as one of the Best Microsoft Whiteboard alternatives.
Official Website Link
3. Limnu:
Limnu is another Web, iOS, and Android amiable digital whiteboard app. It is counted between a few of the most affordable digital Whiteboard for individual purpose. The app is assigned with $5 per month for individual and $8 per month for team subscription. Though no matter you are a team or individual, you can always sign up for a free Limnu test drive.
Limnu is quite a famous name amongst companies including Forbes, Dukes, Expedia, Pinterest, eBay, homie, IBM, Stanford University and a lot more. Working on Limnu feels exactly like a physical whiteboard where you can even smell the marker pen. If you are looking for a realistic whiteboard experience, then nothing is a better as Microsoft Whiteboard alternative than Limnu.
Some of its tremendous feature includes, expansive (no edge boundaries), sharing, group collaborations, app & browser access, security controls, team admin control, and board organizations. You can start a video chat together with other users on board. Moreover, using Limnu is a straight forward procedure.
Official Website Link
4. Explain everything:
Explain everything digital Whiteboard lets you draw, add text, create shapes, add the file, video record and do a lot more. It is not a desktop app but can work well on the browser. However, you can download its dedicated mobile app version. It works like a Whiteboard option on Meet or Zoom where you can send out invites to others.
The audio and video recording features are the best for teachers and employees/employers who want to give a presentation. After creating a plan on this digital Whiteboard, you can share the finished video in the form of PDF files with anyone. Moreover, you can invite members for real-time collaboration or live screen sharing.
Additional to video sharing you can also PDF some specific image formats. The app starting from a free to use plan, a $6.99/ month individual plan, and $11.99/ month team plan. You can use it with ChromeOS, Android, iOS, and Web.
Official Website Link
5. Sketch board:
Sketch board is a digital diagramming whiteboard. It is free to use until three whiteboards and up to five users. However, the pricing states as $8/month for Solo, $16/month for a team (includes three users). And for an organization $49/month (includes various teams and five users per team). It has a huge variety of pre-designed icons which can get used for roadmaps and software diagrams.
For using the icons, all you require to do is drag and drop. You can use the toolbar to add text & change the color and size of the icons. Along with that, you can do some exciting UX sketch to plan your UX flows from scratch. After you create a whiteboard, it auto-saves into your account.
Sketch board provides auto-filling each board on permission and then let you add unique tags to it. This later helps the user to search and locate specific project boards quickly. The permission can either be set as private, public, team, or password-based.
Go for a sketch board if you are looking for a Microsoft Whiteboard alternative that can save and organize multiple boards.
Official Website Link
Things to look for in the Best digital Whiteboard.
There are few of the features and specifications one should consider before picking a Microsoft Whiteboard alternative for them:
File attaching facility:
Users must be able to attach files including images, texts, videos, audios, links, and others for easy referrals between teams and team members.
Live/real-time sharing:
When using Whiteboards, individually as a team or group of teams, it should allow you to share screen or real-time development with other members. This feature helps in explaining or taking ideas from data more conveniently.
Limitless canvas:
Digital whiteboards are not like physical ones and have a huge area for expanding. So, there should be no size restrictions on how big or complex your Visualization can get.
There are a lot of Microsoft Whiteboards alternatives, and a few of the best amongst them are mentioned above. The one you should opt for depends totally on your individual or team requirement. We recommend you to try the free version of each of them and then finally decide to invest in one of them.
You can even use one or more digital whiteboards as per your requirement and comfort. A few of the more alternatives which we would recommend are storm board and concept board. So, with ending it here, we hope all the options and information mentioned above are helpful and relevant for you. If you have any queries or feedback, please write down the comment in the below comment box.