Pokemon has been in the news since 1996. And there is no doubt that there are still many of us who have been die-hard fans of this amazing game since our childhood. The only thing that has kept it going is the fact that it never fails to show us something new in every twist and turn. With over 70 official games and spin-offs, it has stretched a lot since its birth. Interestingly, the unending list of the best Pokemon ROM hacks helps us keep going in difficult times making it more engaging.
Talking of the best ROM hacks, thanks to the ever-growing Pokemon community keeps introducing newer hacks frequently. And after exploring for years now, we have a list of the best Pokemon ROM hacks that will get you going at your worse moments. Want to know more about it? Well, let's dive in together and find out the 10 best Pokemon ROM hacks you can use in 2023.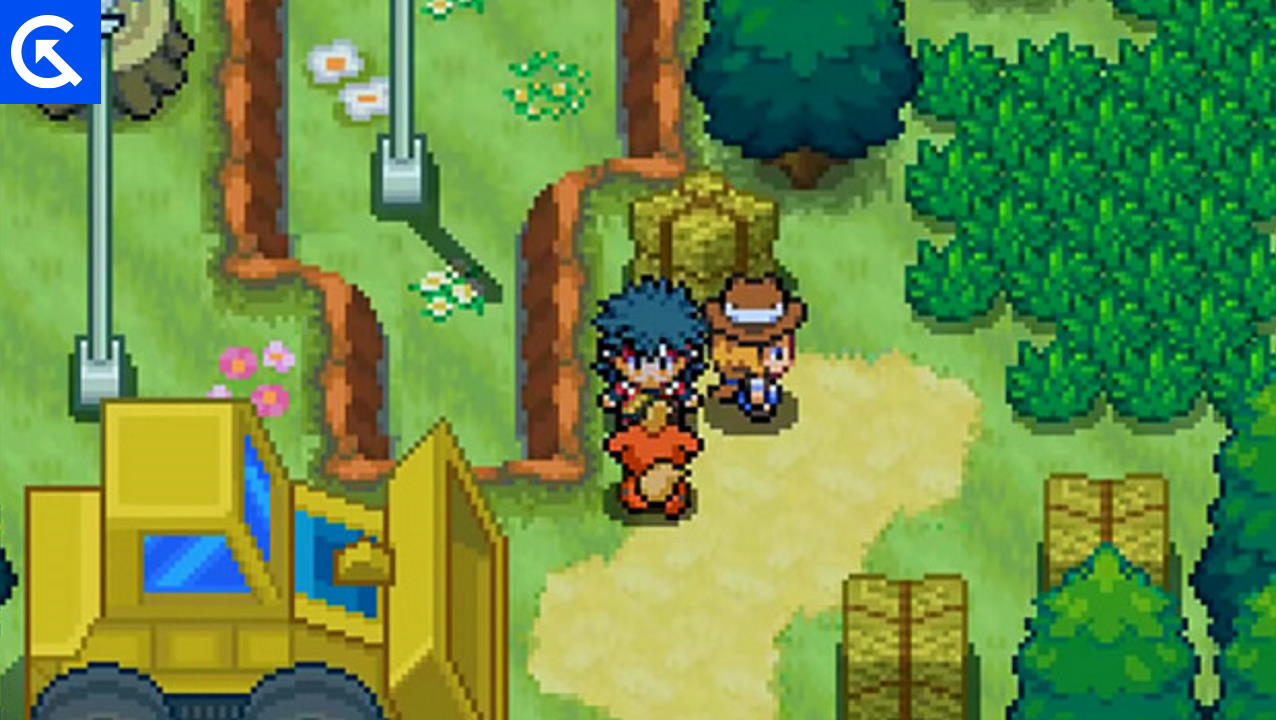 Top 10 Best Pokemon ROM Hacks
Today, there are over 1000 Pokemon ROM Hacks available on the internet. Most of these ROM hacks are made by the fans themselves. Undoubtedly, they introduce you to something new and interesting. But again, out of so many options, choosing one as the best might be a pesky task. But here we are with a list of the 10 best Pokemon ROM hacks that will make you feel like experiencing a whole new game.
1. Pokemon Revolution Online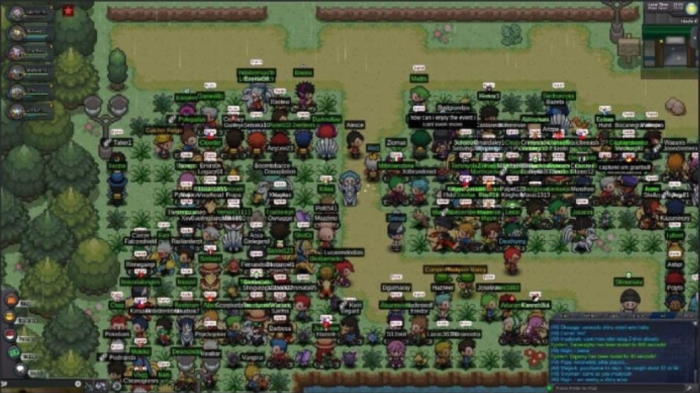 It is no news that Pokemon Revolution Online comes first to mind as we talk about the best Pokemon ROM Hacks. After all, it has everything to offer to consider it in the first place. To begin with, this MMO is completely free of cost and is extremely fun to explore and solve the quests.
This ROM hack allows you to explore Honen, Johto, Kanto, and Sinnoh regions and experience the marvel of these worlds. As you capture Pokemon from all seven generations across the map with your friends, you can also participate in various mini-games and quests as well. The best thing about Pokemon Revolution Online is the experience it offers to the players.
2. Pokemon Team Rocket Edition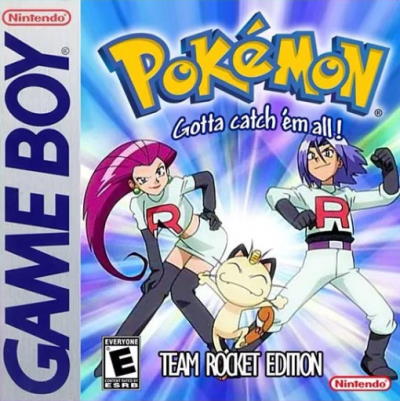 This one is simply a remake of the Pokemon Fire Red. But what's really interesting about this ROM hack is that it lets you explore the Pokemon Red game being a member of the Rocket team. Generally, if you ever wondered to be on the rocket team, this hack will provide you with enough knowledge about the rocket team.
The most highlighted part is its storyline which will amaze you from time to time. However, going a little bit around that, you will be stealing, and cheating to reach the top. That is what makes the journey really fun. Besides, this game will make you look at the different characters in a whole new way and will keep throwing newer things to explore as you dig deeper.
3. Pokemon Mega Power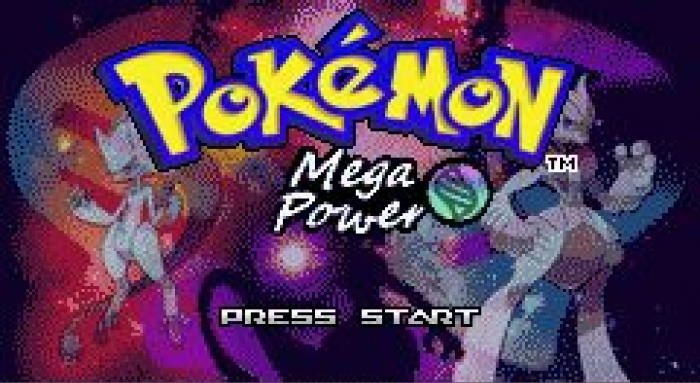 If you loved the Pokemon Emerald, there are high chances you will like this one too. The hack is filled with some silent mysteries which you will need to find out as you go through. The storyline is quite dark where you basically carry on some scientific research on your Pokemon to make them even more powerful.
The mystery fills in when you come to know that your bank account is being filled with money to hold onto the research. However, the irony is you have no idea, who is really paying you and what is their intention for this research. As you explore and find out the mysteries, remember there are around three regions to explore on the map.
4. Pokemon Phoenix Rising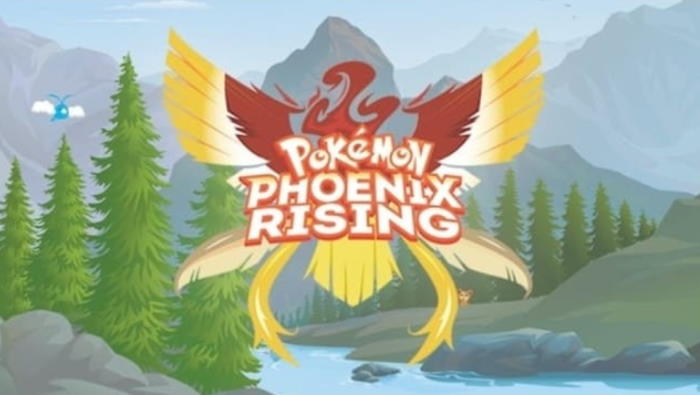 Phoenix Rising is another ROM hack that has a few interesting experiences to offer. First of all, it carries an interesting storyline containing a lot of RPG stuff to give a completely new vibe. It keeps things quite simple and organized making it easier for people to understand. Most importantly, the makers of this game are still working on it which ensures that it will keep getting future updates as well. Overall, Pokemon Phoenix Rising is a complete package of entertainment, experience, and is definitely worth a try.
5. Pokemon Unbound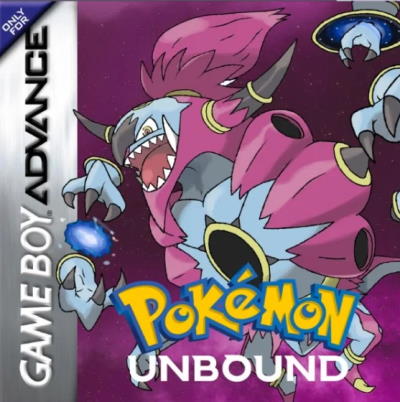 Next, we have Pokemon Unbound, another ROM hack of the FireRed game. But this one is pretty engaging as it comes with its own storyline. The best thing here is that you can find a bunch of Pokemon to capture around the map. This is probably the reason which makes this ROM hack so engaging that you can even spend hours on it without even realizing it.
Pokemon Unbound introduces better graphics and provides a lot of new places to explore. Besides, you can also solve a lot of side quests and win amazing rewards. Its original story and noticeably the long run of content after the main storyline is what really catches gamers' attention. So, if you were looking for an original and different storyline along with some fun, it is definitely worth a try.
6. Pokemon Gaia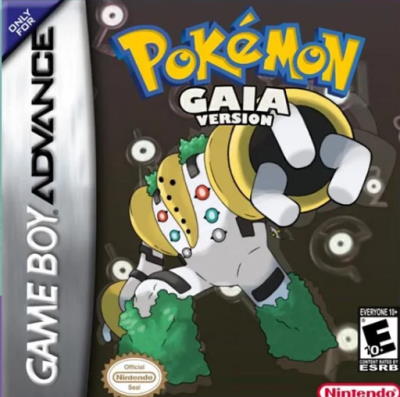 Pokemon Gaia is once again another ROM hack based on the Fire Red hacks. But unlike the others, you will have some really cool experiences here. This hack is basically known for giving you twists one after the other. Initially, the story starts when Prof. Redwood notices an increase in seismic activities. And since then he asks various local Pokemon trainees to explore and find out the reason behind it.
Once you begin your journey, you will start finding completely new Pokemons from different regions like Sinnoh, Kanto, Johto, Kalos, Hoenn, and Unova. Moreover, you are no more just a collector you can even teach these Pokemon new skills to make them battle ready. Besides, there are some small details where this ROM hack just kills the game. For instance, it allows you to explore underwater regions, which is definitely fun and you can also climb walls as well.
7. Pokemon Uranium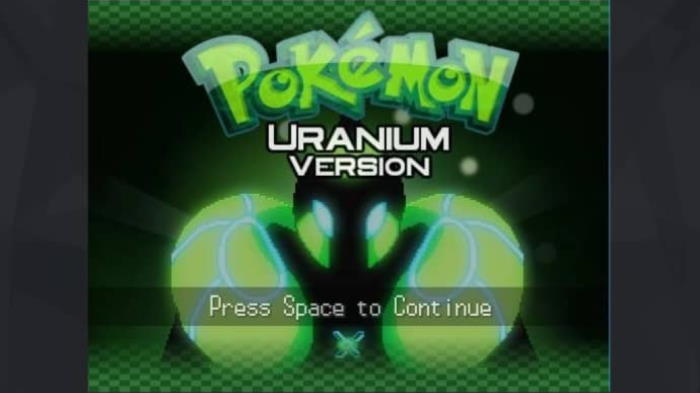 Although Pokemon Uranium has been officially taken down from the internet, it didn't take much time to catch people's attention. And maybe this is the reason why it already had over 1.5 million downloads even before it was taken down. Luckily, if you know where to look for it, you can still find this ROM hack somewhere on the internet quite easily. It includes around 190 Pokemons and some Fakemons as well which are exclusively limited to this particular hack only. Therefore, once you start your journey, there's hardly any coming back.
8. Pokemon Glazed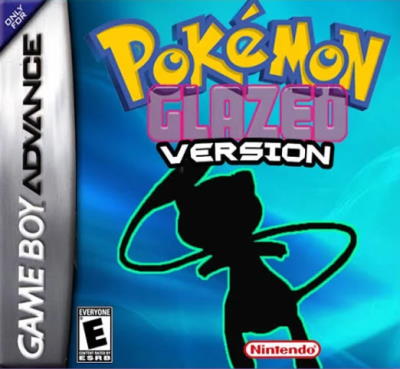 Certainly, if you are a mystery lover who loves to explore places and find reasons behind events, this hack is definitely for you. Pokemon Glazed comprises mystery and will throw a bunch of events leaving you in confusion.
The main storyline is based on a mysterious power that is trying to bring a collision between the Pokemon world and the real world. And like a good cop, your job is to find out the reason and stop these unexpected events from happening. The best part about this ROM hack is the exploration part. Throughout your journey, you need to explore many ancient sights looking for answers. This undoubtedly makes the whole gameplay more adventurous and engaging.
Besides, you can choose from a variety of new Pokemon or old legendaries as well. If that's not enough, you also get to find a scarfed Pikachu too.
9. Pokemon Prism
If you were thinking about giving Pokemon Prism a try, we would suggest you play the Pokemon Brown first. Pokemon Prism is a sequel to Pokemon Brown. The storyline follows the same path taking you back to Rijon from the Naljo region. If you think you really liked the Pokemon Brown version, you are surely gonna love it. Apart from the continuing storyline, it contains all 225 Pokemon from the previous hack, plus 28 new Pokemon as well. Not to mention, these Pokemon are extremely powerful and come in really handy at times.
10. Pokemon Radical Red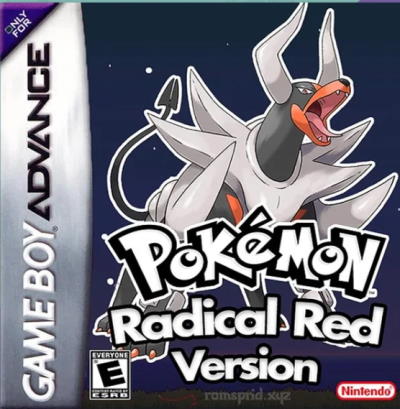 Coming to our 10th option on the list, if you are looking for a more exciting and difficult one, Pokemon Radical Red is definitely the one for you. There are many interesting things about this ROM hack, and that is what makes it so popular among gamers. For instance, it introduced a small device called Pokenav which basically works like a map on your phone.
So, in other words, finding Pokemon is now much easier. Simply follow the map and it will take you to the best Pokemon based on your situation. Besides, once you get into the journey, you will start finding various interesting things that will instantly catch your attention.
Conclusion
With so many more ROM hack options, it is really very difficult to suggest a particular Pokemon ROM hack in 2023. However, if you are really looking to get started, I advise you not to start straight away. Firstly, get a particular picture in mind of what you exactly need then go for one of the hacks accordingly. But again, if you don't know much about these ROM hacks, keep going at your own pace and do check out these ROM hacks to pick one for yourself as well.