Every gamer dreams of experiencing those energetic and realistic games rolling out for PSP. Being a powerful console, the PSP supports a lot of high-end games. However, if you want a taste of these games on our smartphones, thanks to the PSP (PlayStation Portable) emulators make this wish come true. Today, we can find a variety of emulators to play PSP games on our smartphones. But speaking of the best, PPSSPP is one to strike the mind very first. Like any other emulator, PPSSPP is also a great choice for gamers. The best thing about PPSSPP is that it is also available for Android, iOS, Symbian, and even Blackberry.
On top of that, PPSSPP is well-known for its wide range of games, efficient performance, and high reliability. You can find some of the most popular PSP game titles on PPSSPP emulators for different devices. But in today's article, we are specifically going to talk about the best PPSSPP games to download for your Android smartphone. So, if you are an Android user looking forward to playing amazing PSP games right on your Smartphone, you should not skip this list.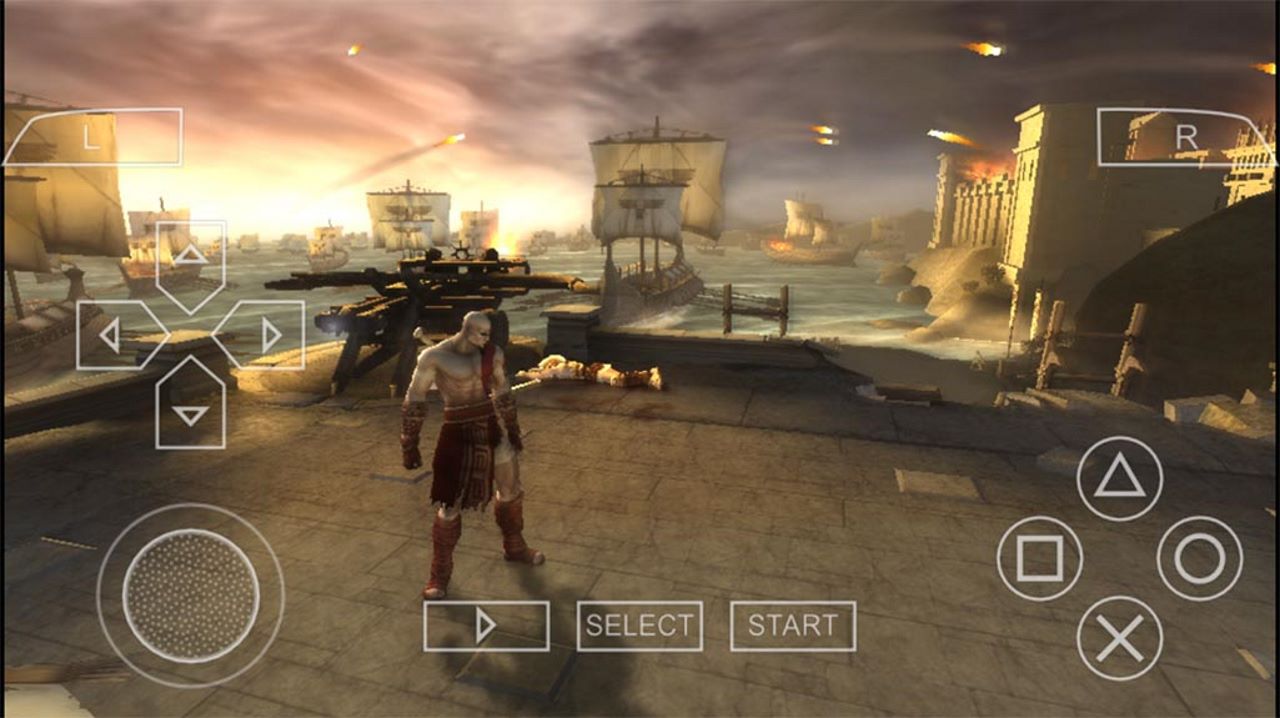 Best PPSSPP Games Download for Android 2023
If you have an Android phone with decent specifications and a powerful processor, you can experience some of the big PSP titles right on your smartphone. To run PPSSPP on an Android device, the minimum requirements would be at least 1.2 GHz Cortex A9, Adreno/ Mali GPU, and 1 GB RAM recommended.
Now, that's not something extraordinary for today's devices. Therefore, it's quite an affordable option to get down to the zone and start a new experience with the PPSSPP emulator. With that said, if you are all excited, let us get started with the best PPSSPP games to download for Android in 2023.
1. God of War – Ghost of Sparta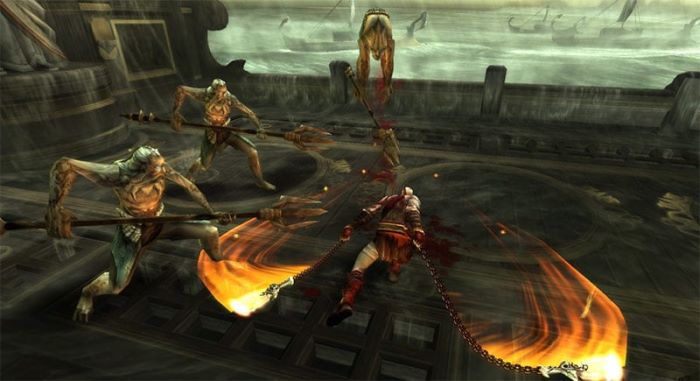 If you are a gamer, then God Of War doesn't really need an introduction to you. God of War – Ghost of Sparta is one of the top choices when it comes to the best PSP games. As you start your journey into the game, you play the role of the protagonist Kratos. While you sit on the Throne, you go on exploring your dark pasts. The game features good graphics followed by an interesting storyline, loads of puzzles, powers, action, and whatnot. It has over 10 million downloads worldwide and is extremely loved by the players.
2. Prince of Persia Forgotten Sands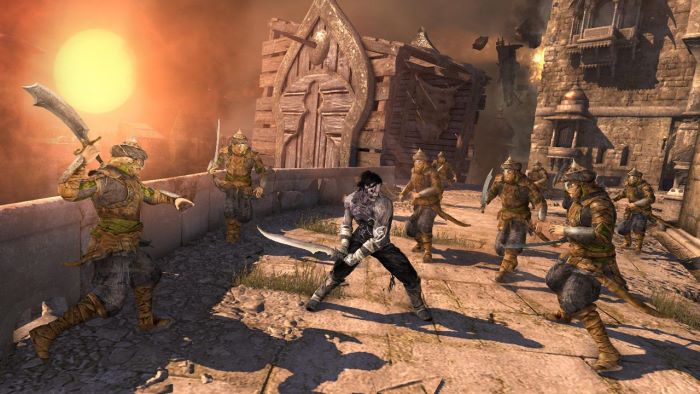 Next, we got Prince of Persia: Forgotten Sands. It is the sequel to Prince of Persia: The Sands of the Time and continues the storyline. In this game, you join as the prince of Persia who is on the hunt to see his brothers. Throughout the game, you will come across enormous quests, action, and a lot of twist and turn. A good thing about this game is its graphics. As you play it on your Android device, you can still notice the details of the game quite nicely.
3. Grand Theft Auto: Vice City Stories
Vice City Stories is the prequel to Vice City and offers a similar environment to settle in. If you have heard of this famous title or maybe you have played GTA Vice City before, you are definitely gonna love it. For starters, you basically need to expand your criminal empire by taking the businesses of the opponent organizations and multiplying your money. Generally, the overall story will give you a real criminal life-like vibe.
Besides all of these, what really makes Vice City Stories a true hit is the non-linearity of this game. This is what allows you to do whatever you wish to and play the game in your own way.
4. Assassin's Creed Bloodlines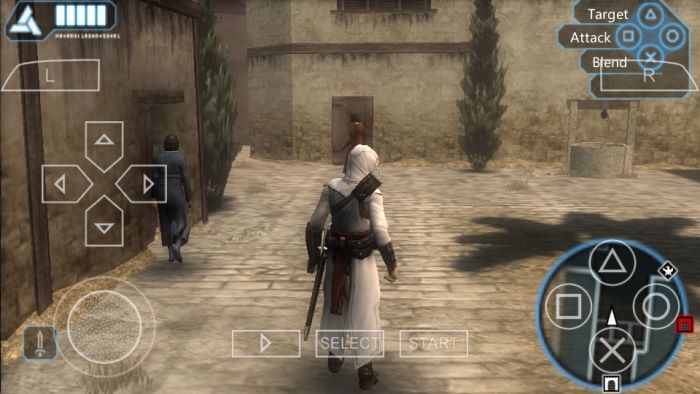 Assassin's Creed is another title that needs no introduction in the gaming industry. With a massive fan base and popularity all over the world, Assassin's Creed continues to be one of my personal favorites even today. The game features decent graphics, an extremely interesting storyline, and a good mechanism.
As you start your journey, it will make you feel like a warrior wandering in the dark world to fulfill your mission. The action seems quite interesting to watch and it would hardly take any time to make you fall in love with the game.
5. Takken 6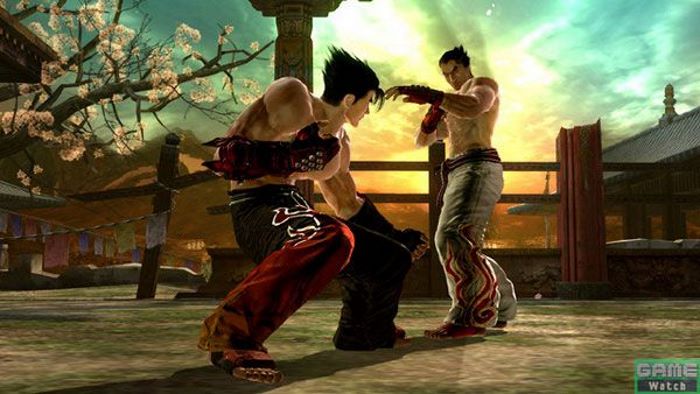 Coming to the next, we have Takken 6, another PSP game that you can play with the PPSSPP on your smartphone. As for this, if you have played the earlier versions like Takken 3, 4, etc., or if you have watched the movie/ anime, you will know the story behind the game.
Although it is a normal arcade game, the characters, graphics, power-ups, and especially the background story make it interesting. I personally like Jin Kazama the most. Who's your favorite character in the entire game?
6. Spiderman 3
Just like the Vice City Stories, Spiderman 3 is another open-world game that gives you the freedom to explore your own. The game visuals are basically set in Manhattan City. Following a non-linear structure the missions are also set in a non-linear manner. Meaning you finish the missions in any order you wish while exploring the city.
Apart from web swings and wall-crawling, you can combat the enemies and defeat them to complete your missions. The graphics and mechanics of the game are both decent and will engage you for long hours on your smartphone.
7. Dantes Inferno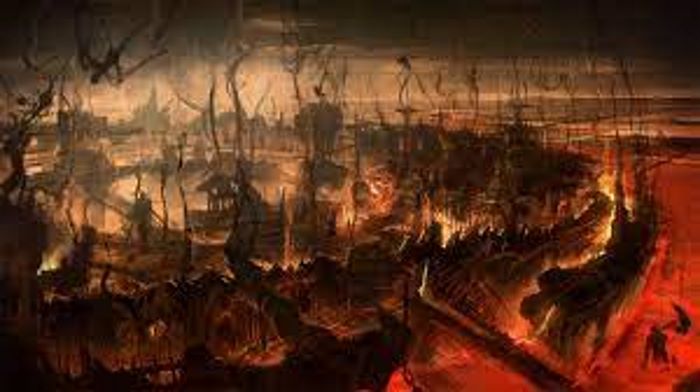 If you were looking for something a bit darker, then Dante's Inferno might suit your requirements. It is basically an action-adventure game with lots of mind-boggling elements in it. You will be playing as the Templar Knight Dante whose mission is to safeguard the soul of poet Virgil.
The game portrays an interesting storyline consisting of nine hell circles. As a player, you need to fight others through these circles and protect Beatrice from the hell king Lucifer at all costs. Besides, you can also choose between single/ multiplayer modes as well.
8. G-Force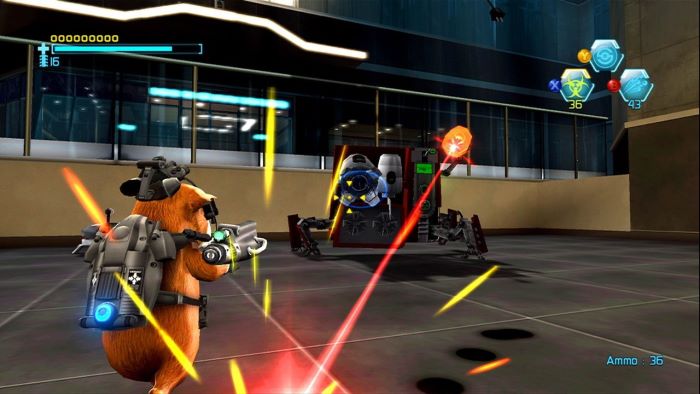 If you have watched the G-Force movie, you will find this game very familiar. But for knowledge, you should know that g-Force is among the most popular PPSSPP games. Moreover, it is available on Android completely free of cost. It basically features a mouse that is trying to escape its way through different places while a bunch of robotic creatures are on a hunt for it.
As you manage to escape successfully, you receive awards and upgrades in the arms and ammunition. However, if you are hoping for something full of action, G-Force won't offer you something like that. But it is still a fun game to keep you engaged for a while.
9. Tomb Raider Legend
Tomb Raider Legend is an adventure-packed game full of adventures. You will love this game even more if you have an interest in pre-history and mythical stories. The entire game is about finding mythical artifacts from different places worldwide. In this game, you will be playing the role of Lara who is in search of various mythical stuff. And throughout this journey, you will come across a plethora of adventures.
10. Mortal Kombat: Unchained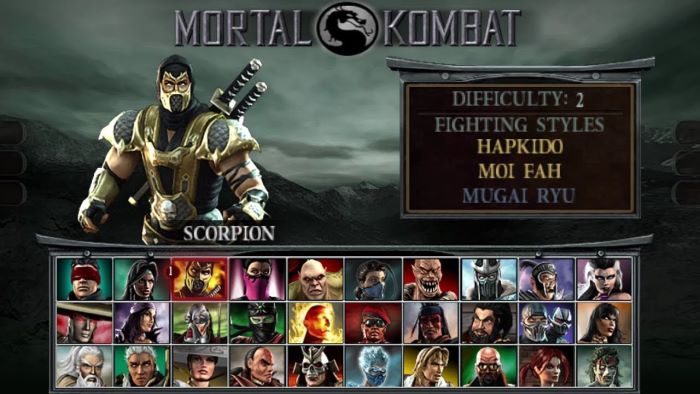 Mortal Kombat Unchained is a PSP version of Mortal Kombat: Deception released for PS2. If you need a hardcore arcade game, then Mortal Kombat is your go-to choice. It has some new characters in addition to the original Mortal Kombat: Deception characters. Additionally, it also features a few different modes including the story mode, Conquest mode, and an adventure campaign as well. You can even play this multiplayer mode with your friends as well.
11. Beowulf: The Game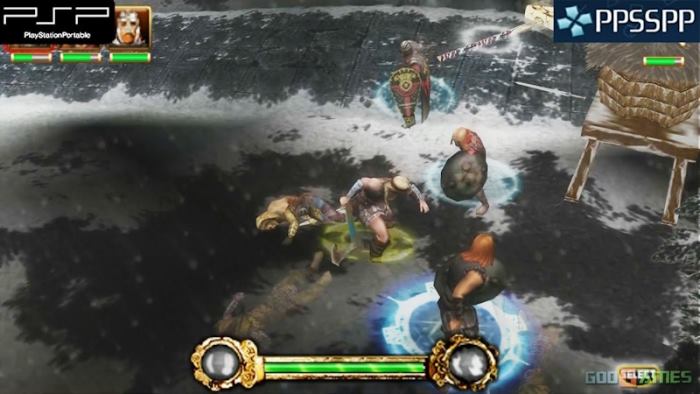 This PPSSPP game is based on the original Beowulf file and contains original actor voices and dialogues. The game follows the epic journey of Beowulf, the renowned Norse hero, as he takes on formidable adversaries such as the fearsome Grendel, the sinister sea-hag mother of Grendel, and ultimately, the formidable dragon. Through the game dynamics, you will find Beowulf having the ability to use his heroic powers giving him invincibility and superhuman strength. In his role as a leader, Beowulf leads a group of loyal thanes. You have the ability to instruct them to engage enemies, manipulate devices, or safeguard specific locations.
12. Gran Turismo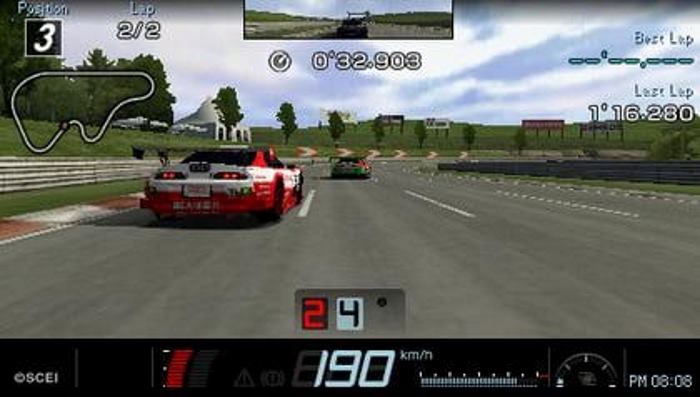 No list of the best PPSSPP games is complete without mentioning the legendary racing game Gran Turismo. Never worry about running out of options with a vast selection of 800 distinct cars at your disposal. Some of these cars from Gran Turismo draw inspiration from other titles within the same gaming studio's niche. In this latest iteration, you will see a multitude array of new music tracks and the ability to build your custom tracks as well. You can now enhance your racing experience by incorporating your favorite music in supported formats directly into the game.
13. LittleBigPlanet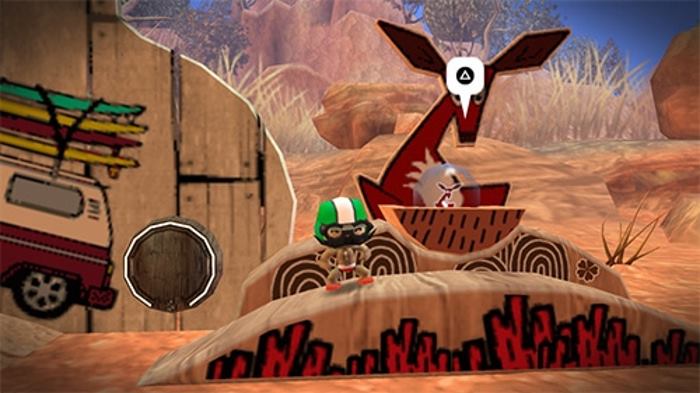 LittleBigPlanet is quite a popular game from the year 2009 and is based on mind juggling puzzles. Our main character is Sackboy, whose body is made up of only a sack and nothing else. The game was originally designed and released for PS3 users, but due to its massive success and userbase, the game was ported to handheld consoles as well. LittleBigPlanet has about 23 different game levels and 2 mini bonus levels that will keep you entertained for hours.
14. The Warriors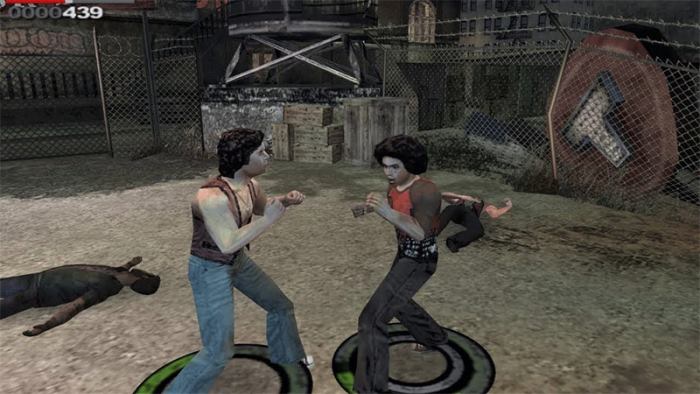 It is a similar game with GTA vibes as the game developed by Rockstar Studios. The game story starts with a gang that is wrongly accused of murder. There are multiple weapons that you can use to win the game which makes it fun and interesting to use different strategies to win the game. If you are someone who has played other GTA games, then you will definitely like this one for sure.
Conclusion
Finally, that is all about the best PPSSPP games to download on your Android phone in 2023. Rather than making the list long enough, we have focused on the most demanding PPSSPP games that you can play on your Android. If you are just getting started, you can definitely go with any one of these games. Rest assured, you are going to love them. Besides, if you have any more suggestions, feel free to share them with us. We would love to know about your best picks too.