In the digital transformation era, Twitter's one of the popular social media platforms that allow users to make it simple to connect and share stuff with others. It's no surprise that the Twitter app's getting more popular daily. As we know, Elon Musk has bought Twitter, and they changed it a lot from basic to advanced, including multiple features. Even being able to purchase Twitter Blue allows you to access various features.
With those changes, several users create an account day by day. Thousands of users join each day to connect more with the technology, stuff, and more you want. However, getting more followers on Twitter isn't as simple as just creating an account and leaving them idle. To stand out and get found in search results, you have to have a good and best username on Twitter, and with that, you get engaged more than normal.
Therefore, if you're looking for a cool and best username for your Twitter account to get more engaged or want to make your Twitter profile more interesting, you are in the right place. This guide will show you the best and more popular Twitter username ideas for making strong online preferences. So, without any further ado, let's get into it.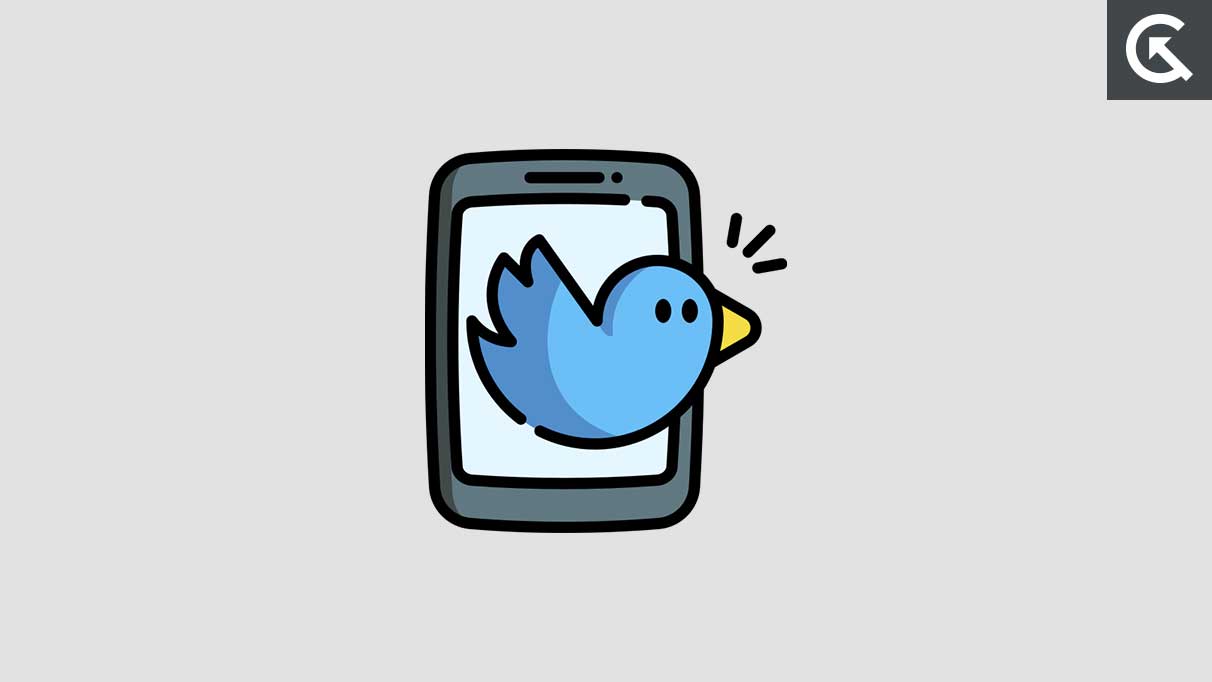 500+ Cool, Funny, Aesthetic, and Best Twitter Username Ideas
A Twitter username is one of the best ways to showcase your creativity on your Twitter account. As we know, the username on social platforms can show a lot about us which determines what we are interested in. However, just like other platforms, a Twitter username can show a lot about yourself. It can show your mood, what type of person you're, and what you're interested in.
Thus, we will mention the list of Twitter username ideas for the users according to what they will choose and what they need whether they want to be cool, funny, aesthetic, simple, etc, on the platform. So, if you're looking for any one of them whether you need cool or some aesthetic Twitter username ideas, here is the list which you can select to create a username on your Twitter platform.
Updated
ArrivalAini
ScoobyMen
BreadPhoenixPotter
HairyPhoenixPotterDriver
HairyPhoenix
Best Twitter Username For Boys & Girls
| Twitter Names for Girls | Twitter Names for Boys |
| --- | --- |
| JoystickJuggler | VRVoyager |
| ControllerChampion | DiceDynamo |
| ArcadeAce | PixelPaladin |
| PixelProwler | GameGlider |
| DarkMarauder | QuestQuasar |
| IceTitan | WarpWhisperer |
| EmberEnchanter | ChronoGuardian |
| ArcaneJester | ThunderWarden |
| StarshipSorcerer | BladeBender |
| AstralAssassin | IronCladWarlock |
| BladeBender | NovaSpartan |
| ShadowStrike | MysticPhoenix |
| NightshadeRogue | Cybersurge |
| DarkDynamo | StarshipSorcerer |
| QuantumQuake | IceBlade |
| GirlyGamerGal | GamerGuyGavin |
| TechieTrendsetter | TechWhizTyler |
| FashionistaFi | SportsFanaticSam |
| NatureNurturer | AdventureAustin |
| BookwormBelle | MovieBuffMax |
| ArtfulAdventurer | AdventurousAce |
| MusicMosaic | GamerGlitch |
| BookishBelle | RhythmicRider |
| LunaDreamscape | TechTrekker |
| LivLaughLov | ColonelKickass |
| TuTuTulip | 2Legit2Quit |
| xoVictoriaox | XxXDirtyDanXxX |
| NorthernLightz | Magik_Mike |
| Bitchin_Blair | KeepitDope_Joe |
| TickleMe_Pink | ImDahDude |
| SheilaBaby | McShayne |
| Tori_the_Taurus | Fat_Kyle |
| CosmoCoCo | TeeJay_Thompson |
| LittleMomma03 | Blade_Runnerz |
| OMG_its_Laura | RideDatPonyTony |
| LucyInTheSky | JamminJackson |
| SexiNiKnowit | MasterofPuppets |
| LeathrNLace | The_Muffin_Man |
| P1nkPr1nce55 | Merry_Krismas |
| Bronz_Beautie | StrokeOGenius |
| TwilightFangurl | DJFury44 |
| PinkPistachio | MorganFreakman |
| 6InchStilettos | DrummrDrew |
| o0Angelina0o | Feel_My_Bicep |
| Lil_Angel_Face | Dallas_Boy89 |
| VanillaCupcake69 | FartinFrankie |
| Vixen_in_Vegas | ScubaSteeve |
| LvMyHbby | James_Phelps007 |
| XxPoker_FacexX | DontMessWithMe |
Cool Twitter Username Ideas
If you are one of the users who are looking for cool Twitter username ideas for your Twitter account and want to change your old username with a cool one, you are able to use the cool Twitter username with ease that we are going to list below. We are here with the cool Twitter username for your Twitter platform for the new users, which you can check below to apply the new username on your Twitter account.
UrbanExplorer
GadgetGuru
AdventureAwaits
BookwormBliss
WanderlustWave
TechTornado
MusicMaestro
ArtisticSoul
FoodieFiesta
FitnessFanatic
SkylineSurfer
InfiniteVoyage
UrbanNomad
PixelPioneer
AstralExplorer
ChaosChampion
LuminaryLegend
EpicJourneyer
MysticMaverick
TechTrailblaze
UrbanExplorer
DigitalMaverick
SonicScribe
WanderlustJunkie
TechTornado
CosmicDreamer
InfiniteVoyager
ArtisticNinja
ChaosCrafter
GlobeGazer
TechTrailblaze
StarryExplorer
UrbanNomad
ZenMastermind
PixelPioneer
LunaLinguist
CosmicJester
QuantumQuill
TrendyTraveler
SereneScribe
InfiniteVibe
NeonNomad
PixelPioneer
RetroReverie
CipherScribe
LuminaryLinx
MysticMingle
CyberRhythm
SolarFlareFly
VividVenturer
StellarVibes23
NeonDreamscape
ArcticFunk
EtherealPulse
LuminousLagoon
SereneQuasar
VelvetNova
AstralPixel
ChromaEchoes
SolarFlareFiesta
Bigfootisreal
Bookworm
BreakfastOfChampions
Calmandcollected
CrazyCatLady
FitnessEnthusiast
FizzyDrinks
IDontevenknow
JeezLouise
Just-a-harmless-potato
LactoseTheIntolerant
LadyGaga
MovieBuff
NotoriousBIG
PizzaObsessed
TomCruiseisawesome
NorthernLightz
NapQueen
NopeNotToday
Sassyandclassy
TravelJunkie
SouthernBelle
Thatonegirl
TheHandsomeGuy
Thelifeofjoe
SingleWithNoKids
SoOverThis
MusicLover
TheFashionista
NachoLover
Funny Twitter Username Ideas
The users who want to look funny on the Twitter platform, you are able to use the funny Twitter username ideas with ease that we are going to list below. You can check the list of usernames below, if you're looking for funny Twitter username ideas.
LaughTrackLover
PunnyBunny
ChuckleChampion
GrinGuru
WitWizard
HahaHarbinger
JokeJester
HumorHoarder
GagGenius
LightheartedLark
PunMasterFlex
LaughTrackHero
SarcasmChamp
WittyQuipster
JokesterJelly
ChucklingChamp
MemeMachineX
GrinGuru
Gigglesaurus
HahaHarlequin
PunderfulTweets
WittyWhisperer
LaughingLlama
SarcasticScribe
JokesOnU
GrinGuru
PunnyPirate
ChucklingChamp
ComicCurmudgeon
HahaHarlequin
LaughMaster3000
ChuckleChampion
WitAndWhimsy
PunnyPioneer
GiggleGuru
JokeJuggler
HahaHarbor
SnickerSage
GuffawGoddess
QuipQueen
PunnyHumorist
TweetWizardry
ChuckleChampion
LightheartedLol
HilariousHandle
GiggleGenius
WitCracker
LaughingLlama
JokeJester
GrinGuru
PunBeliever
SnackOverflow
WittyKitty
DadJokeDealer
SarcasmMaster
LaughsGalore
CaffeineChuckles
PunnyBunny
JokesterJester
QuipsterQuest
PunnyPundit
WitWanderer
ChuckleChamp
SnarkyScribe
QuipsterQuest
LaughNinja
GuffawGuru
HumorHike
JesterJourney
ComicCraze
2Legit2Quit
ADistraction
Abductedbyaliens
ActuallyTheDog
Actuallynotchrishemsworth
AgonyAunt
AnnaConda
Applebottomjeans
Ashley_said_what
Avocadorable
Babushka
BabyDoodles
Baeconandeggz
Banana_hammock
BeyonceBeytwice
Bigfootisreal
BillieEyelash
BitchinBlair
BladeRunnerz
BluePantsHomer
Breakfast4Dinner
Buh-Buh-Baco
BasicWhiteGirl
BarbieBreath
BenAfleckIsAnOkActor
BettyBoopsBoop
Billys_Mullet
BlueIvysAssistant
Born-confused
Bread Pitt
Bud Lightyear
Calzone_Zone
Carmelpoptart
ChickyChickyParmParm
CaptainObvious
coffee_dad
ColonelKickass
Coolshirtbra
CosmoCoCo
CrazyCatLady
DarthVader'sBFF
DogMomAF
FruitSaladLover
GiraffeOnAcid
GoAwayImBusy
hoosier_daddy86
IHaveNoIdeaWhatImDoing
JediMasterYoda
JustACooldude69
kellyoxford
kiss-my-axe
LemonadeStandMafia
mom Jeans enthusiast
pourmecoffee
PumpkinSpiceLatte
SassyGayFriend
SharkWeek
SheepOverlord
TheNameIsOrange
TheNappingPrincess
TheOnion'sBestFriend
TheTweetOfGod
TinyBabyElephant
TooStressedForThisShit
UnicornFrappuccino
WineMommy
WitchyWoman84
Chickenriceandbeans
Chin_chillin
ChopSuey
CrazyFeministBlog
Crazy_cat_lady
DogsRuleEarth
EggsBaconToast
Everybody
FartnRoses
FatBatman
FatKyle
FluffyCookie
FreddyMercurysCat
FreeHugz
FrostedCupcake
Ghostfacegangsta
HeartTicker
ImDahDude
Ima.Robot
InternetAun
LivLaughLov
LucyInTheSky
Magicschoolbusdropout
MagikMike
ManEatsPants
ManWithNoName
MasterCheif
McShayne
MechanicMike
MilkTwoSugars
MinesACosmopolitan
catsordogs
iNeed2p
idrinkchocolatemilk
mandymooressingingvoice
quailandduckeggs
thegodfatherpart4
unfriendme
xoVictoriaox
Aesthetic Twitter Username Ideas
If you're looking for aesthetic Twitter username ideas for your Twitter account to apply the new username instead of the older one, you can actually use what we are going to list below. Here are some of the best aesthetic Twitter usernames that you can check below.
LushLabyrinth
MidnightMuse
GildedGaze
CelestialCharm
VelvetVignette
AzureAesthetic
DreamyDusk
SerendipitySage
HushedHarmony
EnigmaticEcho
GoldenGlimmer
NeonNebula
TitanTracer
NovaNomad
SerenitySorcerer
PixelPhantom
CosmicCrusader
RogueRevenant
VoltageVoyager
GameGuruX
MechMastermind
PastelDreamscape
LuminousLullaby
VelvetDusk
TranquilSerenade
EtherealCharm
CrystalCascade
MysticMuse
WhisperingWillow
StardustSymphony
VelvetVoyage
CyberGlitch
NebulaNinja
QuantumQuasar
GameChangerX
PixelPioneerX
CodeCrusader
ThunderStrikeX
FrostByteX
ShadowSpartanX
MysticMarauderXVelvetWanderer
MoonlitGlimmer
PastelDreamscape
AmethystWhisper
VelvetElixir
EtherealLullaby
PearlPetal
StardustSage
TranquilVerse
VelvetHarmony
EtherealGlow
LunarElegance
VelvetWhisper
CrystalSerenade
OpalMist
EnchantedAura
VelvetSylph
SereneBloom
CelestialWhisper
VelvetDreamscape
EtherealEcho
LunarLuxe
VelvetVista
SereneSolstice
CelestialCharm
PastelPrism
EnchantedElixir
IvoryWhisper
BlossomBreeze
MystiqueMosaic
AmethystAura
DuskDreamer
anothersunnyday
beautyandtheblogger
bladesofgrass
bizowner
cloudyandgray
crimsonclover
crazyforcreativity
creativechaos
customerservice
dadbloop
eatempathy
fashionablefridays
gorgeousgirlie
iamtheartist
lilacdreamer
liliesandlove
purplenightsky
redandwhiterose
skybluesky
style.report
summerdaydream
sunflowerqueen
sunshineinjuly
technerdgirl
the_stylish_life
theofficialcompany
inspired_by_you
lifestylebyem
lovelyladies
luxuriousliving
marketing_mgr
musicalityiskey
musicmaniac13
prettyinpink
salesrep
smallbusinessowner
socialmediaqueen
muffintickle
sweetandsassy
talentedteenager
Simple Twitter Username Ideas
If you aren't interested in using funny and aesthetic Twitter usernames ideas on your Twitter account, here are the best and simple Twitter username ideas for you. We have mentioned the list of simple Twitter usernames which you can check below.
SimpleHandle
User123
JustMeUsername
NameTweets
EasyGoingName
TweetingYou
HandleHere
UsernameNow
TweetSimple
BasicHandle
NoFussUser
2Legit2Quit
BizGuyWithNoJob
BookwormGirl13
CoffeeAddict
CrazyDogMom
DogMomAF
Fashionista
FitFam
FoodieFun
ForestChild
FunnyAndFab
GirlGoneWild
GirlyGamer
InternetMom
JustMyThoughts
JustSomeDude
MakeupJunkie
ManEatsPants
MilkTwoSugars
MovieBuff
NerdyGirl23
NovelIdeas
TheCrazyCatLady
WanderlustGal
WineLover
PartyAnimalz
SassyPants
Shopaholicgal15
SingleGalInTheCity
SunnySideUp
TechSavvy
Cute Twitter Username Ideas
If you wanna look cute on your Twitter account platform, then you are able to apply the cute Twitter username ideas that we are going to list below. So, here are some best cool Twitter username ideas which you can easily change with your order username.
SweetCheeks
CuddleBunny
PurrfectPaws
HoneyDewSmile
AngelicHeart
LittleLuminary
SparkleGiggles
CherryBlossom
StarryEyedJoy
SnugglyKitten
SweetSerenade
TinyTulip
CuddlyKitten
DimpleDarling
LovebugHugs
StarryEyed
AngelicSmiles
CherryBlossom
PurrfectPetal
HoneyBeeHeart
CuddleBunny
SunnySmiles
PandaHugs
FluffyKitten
ButterflyWhimsy
SweetDreamer
CherryBlossom
CupcakeCharm
BumbleBeeBoop
StarlightSpark
Adorable_Kitten
Adorable_kittu
BubbleTeaLover
BunnyHop
Cheesecakeonthefloor
CottonCandyCloud
Cupcake4826
CupcakeHolder
CutiePie931176
CuteBaby
CuteBabie_241
DaisyChainsaw86
DucklingFace
FawningFawn
GanacheGalore
HoneycombMalls
Hey_kitty
IceCreamDreams
KittyFleeks
LemonadeStand
MacaronUFO
MarshmallowEyes
PizzaPrincess
Pretty_Butterfly
PuddingPop
PuppyPaws
RainbowBrite22
Rainbowsworld
SkyeBlue23
Skysworld_007
SprinklesaurusRex
StrawberryShortcake
Sugar_Plum
SugarpuffMonster
Sunshine79
TacoBelles
Best Twitter Username Ideas
If you're looking for the best username ideas for your Twitter platform and wanna change with the older username you're using, don't forget to try our best Twitter username ideas. You can check the list below if you're looking for the best Twitter username ideas.
TechTrailblazer
SocialSavvy
WordSmithWander
AdventureAwaits
DigitalDreamer
MindfulExplorer
TrendyTinkerer
TravelEnthusiast
ArtisticAura
ScienceSleuth
FoodieFiesta
booklover2
catlovers_8877
brandnewday365
babydancer01
coffeelover15
comeflywithme
coolgirl
dancer_intherain
funnymamaBear
happyfeet
heisenberg_blue
i_boop_ur_nose
Just_Here_To_Win
LA_girl
LadyInRed
lifeof_a_singlemom
Mr.Popular
Mrs.Positivity
NightsInWhiteSatin
NoBSallowed
perfectlyimperfect
sinking_swimmer
smartypants321
smileitsfree
socalgirl2015
spreadthejoy
sunshine_and_rainbows
The_Real_Deal
TheCoolKid
TheCrazyOne
TheFunOne
whatsthespoint
whynot_me
Interesting Twitter Username Ideas
The users who are thinking of making their Twitter usernames more interesting rather than funny and aesthetic, they can easily create an interesting username by using the below listed username ideas. Make sure to check it out, if you're looking for interesting Twitter username ideas.
WanderlustWords
PixelPioneer
ChaiChaser
EcoExplorer
GourmetGlobe
InkAndImagination
CyberSculptor
StarshipSeeker
WisdomWhisperer
ArtisticVoyage
WordWeaver
TrendTrekker
MindfulMuser
PixelPioneer
CuriousExplorer
CoffeeChampion
TechTrailblaze
TravelTales
BookishBibliophile
ArtisticVoyager
Cherry
Citylights65
Crazycatlady
Danceparty
Dogloverornot
Dontstopbelieving
Dynamitepassion
Electricavenue
Futuremillionaire
Goldengirls
Iceicebaby
Oneinamillion
Peachysoda
PineappleFace
RainbowRiders
Rainingcatsanddogs
Redvelvet
Rockinonetheradar
Rotatingchair
Snowdays
Sugarandspice
Twilight
Wannabemodel
Yougotthisgirl
Sugarcane
SunshinePink
Superherofanatic
TheTroubleMakers
Threeleggedrace
Wrapping Up
We have mentioned the various list of Twitter username ideas which you can select any of those from the list you want to apply with your older username or want to create an account on your Twitter platform, you can actually use it to get more engaged on the Twitter platform. We hope that this guide helped you to get the best username for your Twitter account you're looking for. So, that's all for today, follow our guide for more useful information.