Scheduling things before moving outdoors is essential, and weather plays a major role in making that schedule. Multiple weather apps and websites are available online, but most of the accurate and best weather sites and apps in 2023 are paid services. However, this is the list for you if you want access to good and accurate weather apps and websites without burning a hole in your pocket.
The Weather Channel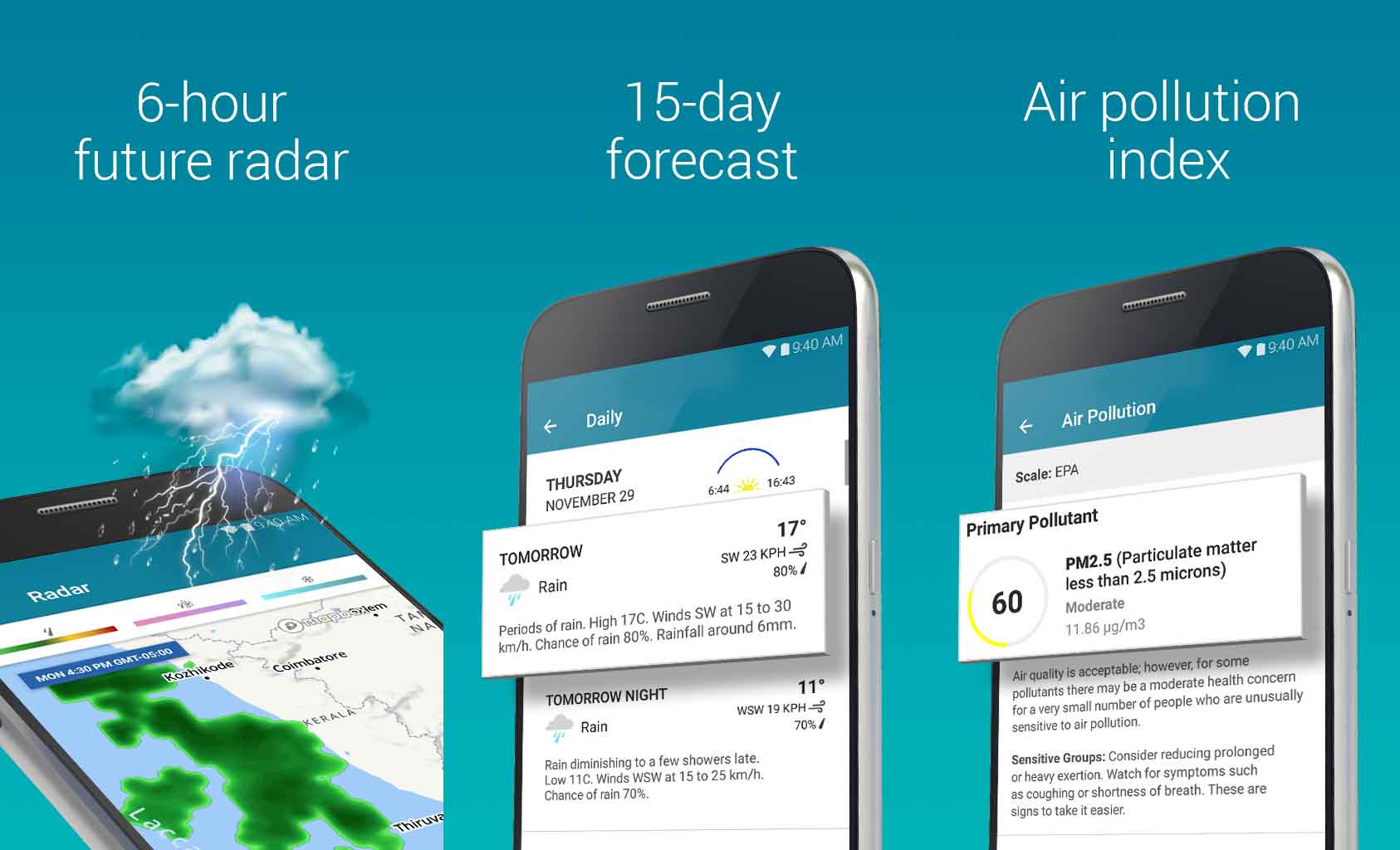 This is a general weather app, but it is among one of the best sources to get weather information from. It has some excellent and handy features, and it is essential to talk about them. Zooming in and out of images is fluid and clear. The satellite map also allows you to zoom in to the street level. Some other advanced features include predicting a dust or thunderstorm up to six hours in advance.
One downside of the app is the imagery zoom in. Some images might look hazy and inaccurate. However, this does not make it a bad app, and the transition is not noticeable due to the smoothness of zooming in and out. The user-interface is well-designed, and it also provides access to weather channels and video forecasts.
Windy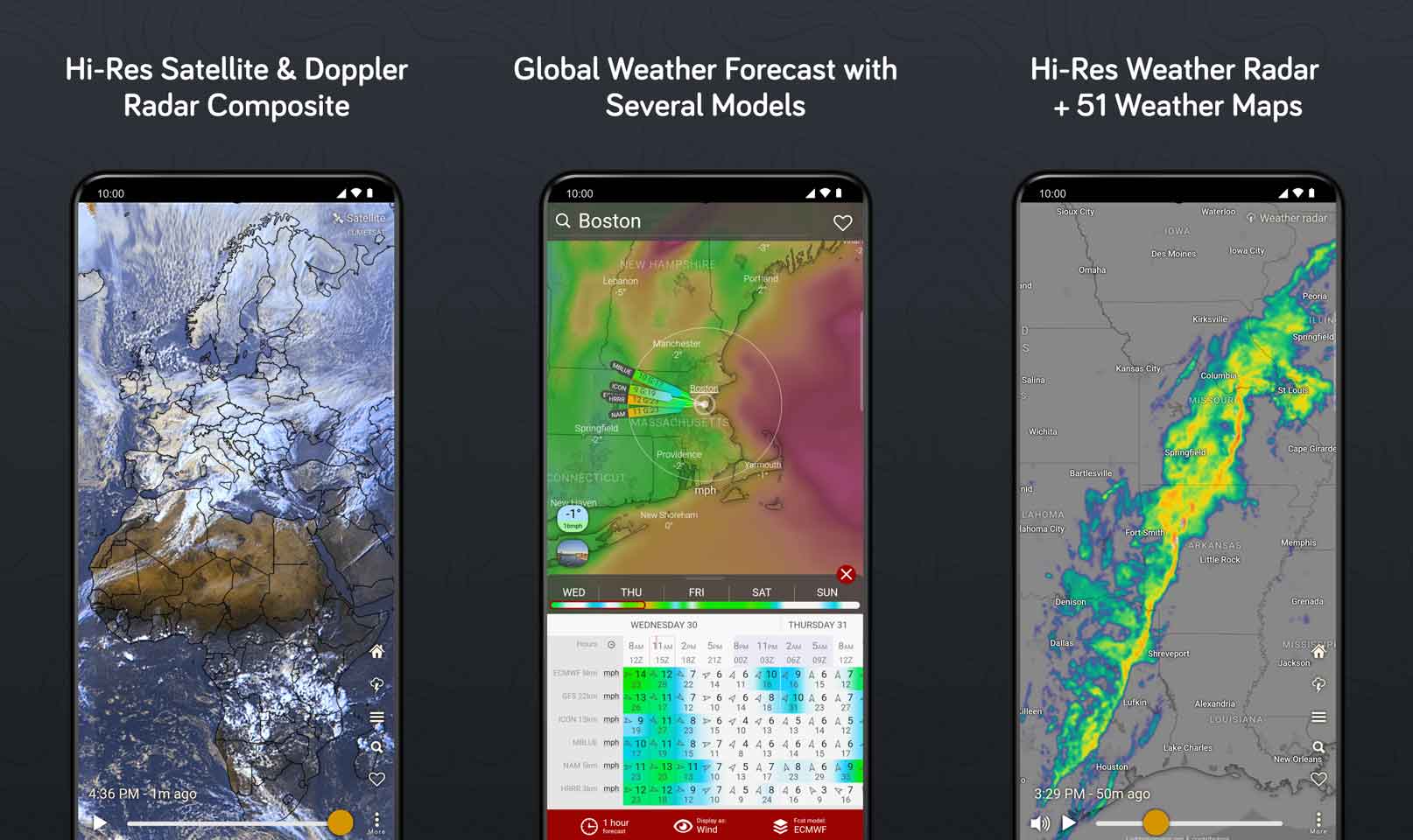 Windy is the app for you if you are an outdoor enthusiast. This is a very helpful and useful app for sailors, pilots and adventure sports enthusiasts. It shows wind information in an easy-to-understand manner. You can even browse the weather model data.
There are a lot of upsides to the Windy app, but it is important to note that the data on the app is often 5+ minutes old. It might also a little too complex for the average user. The maps in the app are visually appealing and come with a lot of weather data options. The app does have a learning curve, but it is good when you get the hang of it.
AccuWeather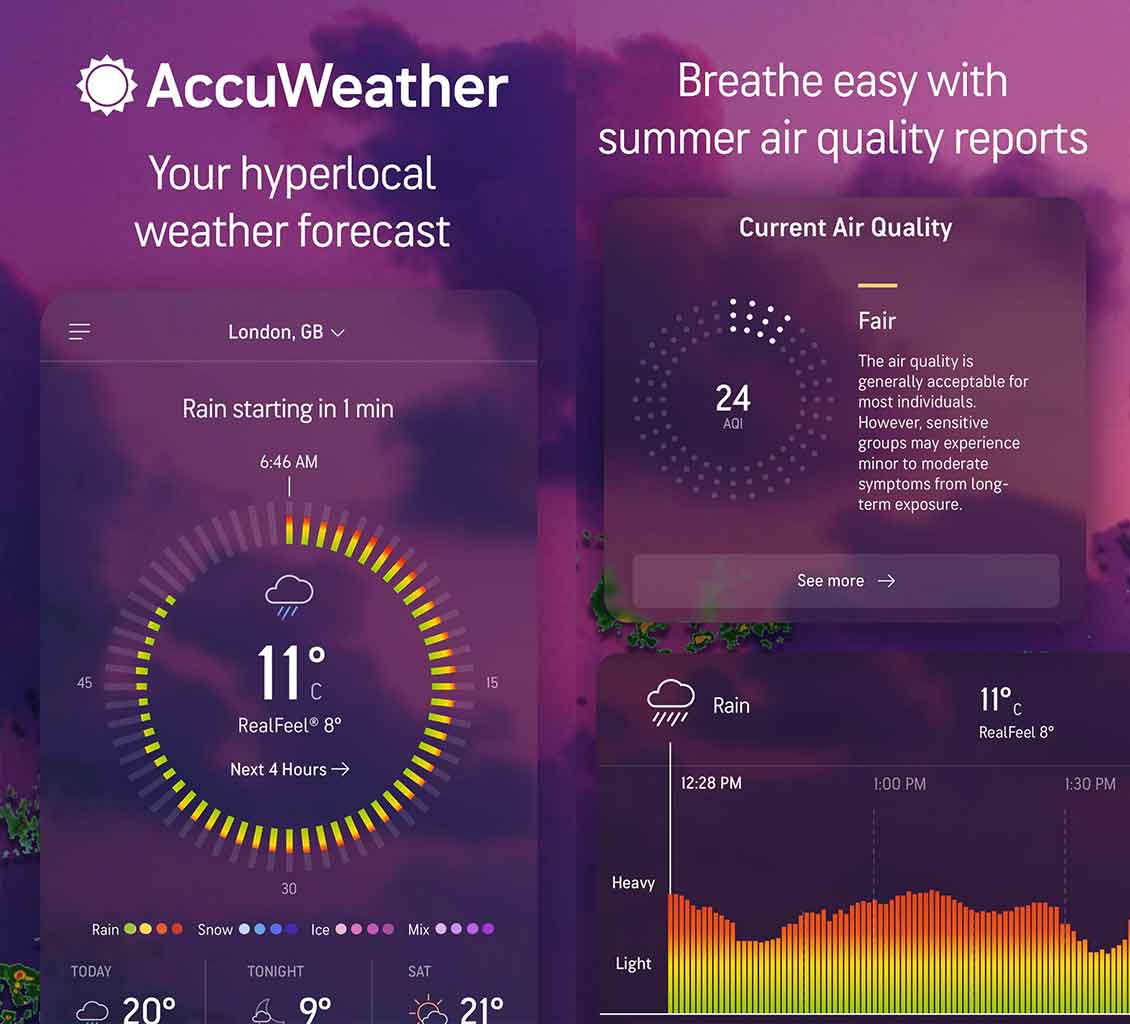 AccuWeather is a handy app, but it shows much more than just radar data. Additional to the radar, users also get access to the app's 15-day forecast and multiple different weather data. Zooming in and out of the maps is smooth, fluid, and interactive. The radar images are not as smooth as The Weather Channel app, it might still cause some inaccuracy.
It is a feature-rich app, but does not have an interactive user interface. The future radar option goes out for only 3 hours. There are other apps if you want the data for longer duration.
Ventusky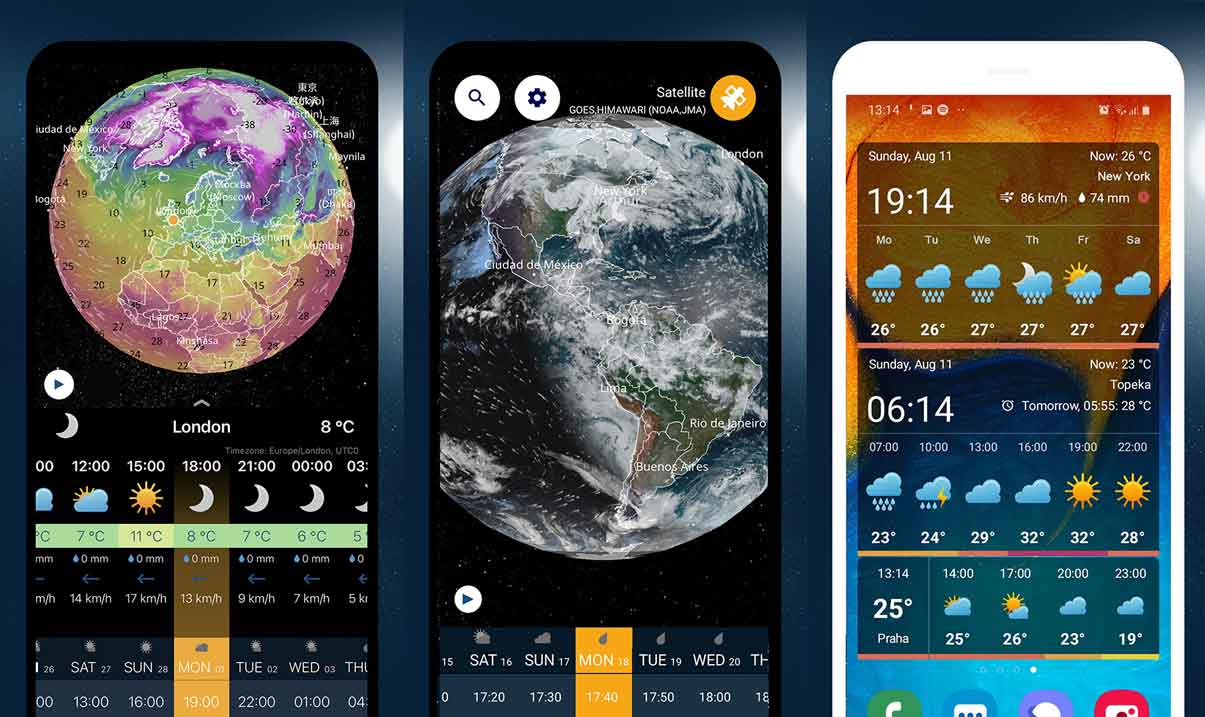 It is very similar to Windy weather site. Ventusky has a live map with a number of options for you to choose from. You can see the weather report of a random location by searching for the place. For people who enjoy the atmospheric report, this app does not show it by default. It can be frustrating for some users, but it is not a dealbreaker.
One of the major reason for its popularity is that it is visually pleasing and interactive. The website also allows you to edit the settings to make the site more handy and visually pleasing. It is just about the weather report, and does not show any other reports.
World Weather Online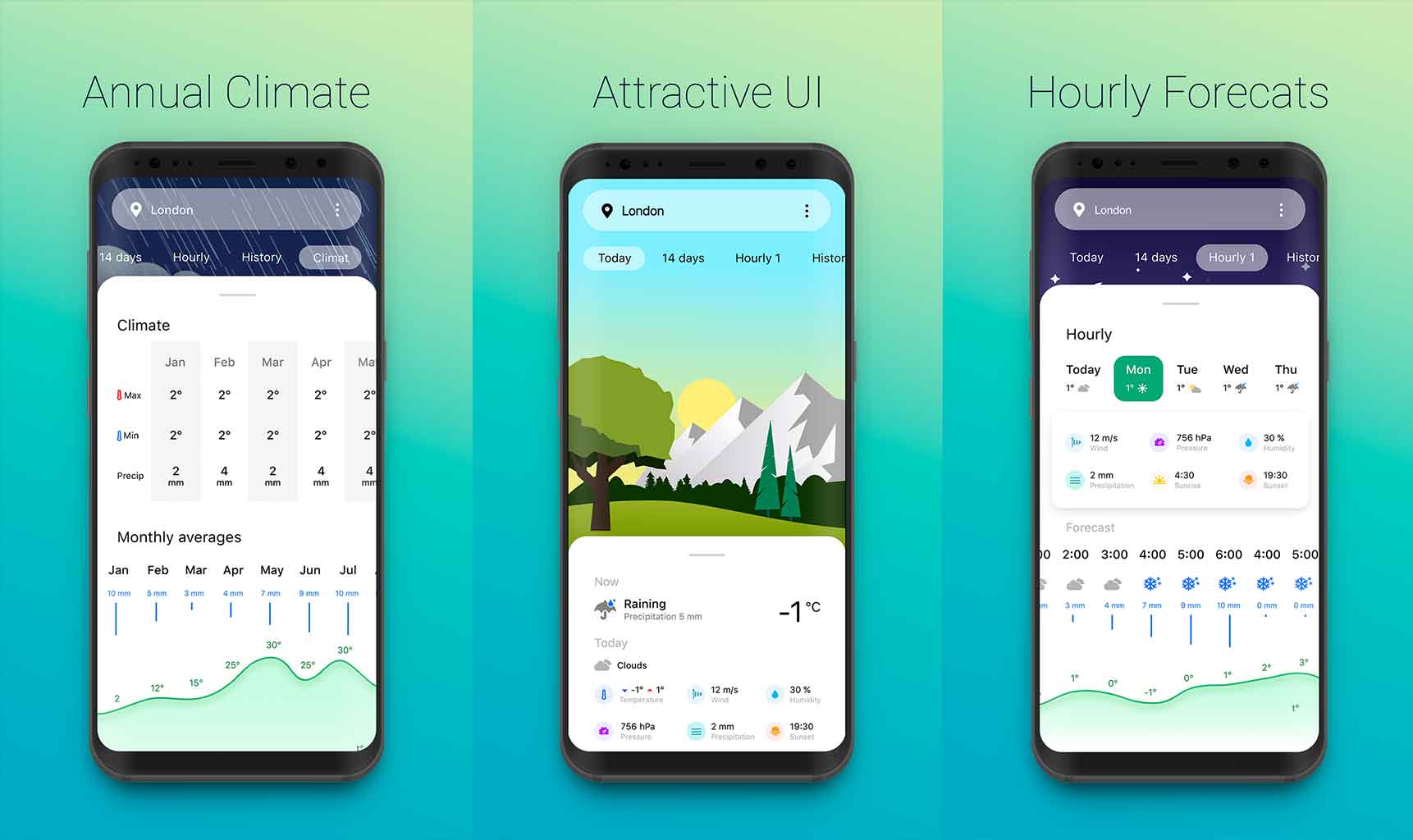 This website claims to be one of the best weather sites and apps in 2023. The animated maps and temperature reports give it a cartoonish feel, making it engaging for the users. It also gives you the forecast for your neighbouring cities. Sections like holiday and sports weather are some additional options you might like access to.
The World Weather Online also has the options like API for developers, Activities, maps, etc. Like all the other weather apps, you can search for a location and check the weather report of that location. There are several other options, but it can be slow at times.
These were the best weather sites and apps in 2023. Whether you are a weather enthusiast or like to stay on top of the weather, these apps and websites are reliable sources. Most apps or sites are not always 100% accurate, but they get the job done with close to absolute accuracy.