After getting several delays, Biomutant has finally released from developer Experiment 101 and publisher THQ Nordic for PC, Xbox, and PlayStation platforms. For the PC version players, it's quite hard to keep playing the game at a higher FPS count consistently. If you're also one of the victims, you can follow Biomutant FPS Boost: How to increase FPS guide.
According to multiple reports online, several PC players are experiencing issues with the frame rate per second count during the hardcore gameplay like fighting with giant opponents, etc. Although PC gamers are prone to lags, stutters, frame drops, it becomes one of the trending topics these days with multiple hiccups almost every time whatsoever.
Biomutant FPS Boost: How to increase FPS
Following the trend, Biomutant is no exception for the PC version, and players are getting affected by the FPS drops quite often. Even after setting up the graphics options to a lower side and tweaking multiple display settings to a minimum or even turning it off, doesn't fix the lag or stutters due to the low FPS count.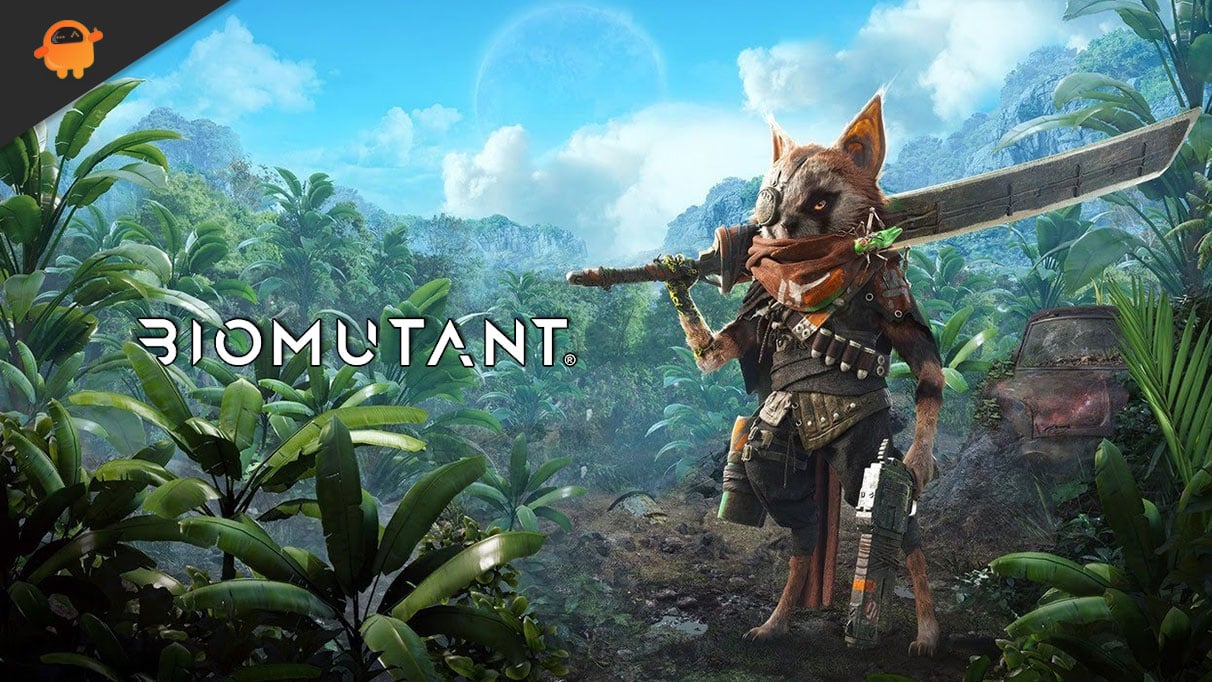 Some of the affected players even mentioned that the frame rate count doesn't go up to 60 FPS no matter how they configured the graphics settings. It seems that the stutters and low FPS count are quite higher in Biomutant than in other action RPGs. Luckily, here we've managed to provide a couple of possible graphics settings for Biomutant that should come in handy.
However, we'll recommend you choose the best settings according to your PC configuration. That means the settings won't be the same for everyone. But these are the recommended options if you want to achieve up to 60 fps. So, without further ado, let's get into the steps to achieve Biomutant FPS Boost: How to increase FPS.
1. Check Minimum System Requirements
Checking the minimum requirements of the game is one of the most essential parts so that you can understand whether the PC configuration is compatible or not.
OS: Windows 7/8.1/10 (64 bit)
Processor: AMD FX-8350 or Intel Core i5-4690K or newer running at 3.5 GHz or higher
Memory: 8 GB RAM
Graphics: 4 GB Direct3D 11 capable video card – GeForce GTX 960 or Radeon R9 380
DirectX: Version 11
Storage: 25 GB available space
Sound Card: Integrated or dedicated DirectX 9 compatible soundcard
2. In-Game Graphics Settings
Please Note: If your PC configuration is high enough and you're only receiving the low FPS count then try lowering the Fur Detail and World Draw Distance to 'Default' before jumping into any other settings.
Set Fullscreen for Window Mode
Set default Resolution to 1080p
Turn Off Vertical Sync (V-Sync)
Sharpening Amount – 20
Turn Off Dynamic Resolution
Set Resolution Scale to 100
Turn Off Framerate Limit
Set Preset to Custom
Set Texture Quality to Medium/High
Choose Shadow Quality to Low/Medium
Set Post Process Quality to Low/Medium
Set Effects Quality to Medium
Choose Foliage Density to Medium
Set Anti-Aliasing to Low/Medium
Set Object Detail to High
Choose Fur Detail to Default
Set World Draw Distance to Default
3. Troubleshooting Steps
There are a couple of possible troubleshooting steps mentioned below that you should check out.
#1 Check GPU Driver Updates
It's quite possible that maybe your GPU driver becomes outdated and it requires an update. If you haven't updated your graphics card driver for a while, make sure to update it first. To do so:
Press Windows + X keys on the keyboard to open the Quick Start Menu.
Click on Device Manager from the list.
Now, double-click on the Display adapters option to expand the list.
Then right-click on the graphics card and select Update driver.
Choose Search automatically for drivers.
If there is an update available, it'll automatically download and install the updates.
Once done, the system will restart automatically to apply changes.
#2 Close Other Background Tasks
Ensure that other unnecessary background running tasks are not available. However, if the background running tasks are still consuming higher CPU or RAM usage, make sure to follow the steps below:
Press Ctrl + Shift + Esc keys on the keyboard to open Task Manager.
Click on the Processes tab > Click to select the task that you want to close.
Once selected, click on End Task to terminate that process.
Do the same step for each and every task that you want to close.
Finally, restart your computer to change the effects.
This method should deliver the Biomutant FPS Boost to your PC. However, if the above methods don't work for you, try another one.
#3 Update Windows OS Build
An outdated Windows OS build can also cause several issues with the system performance, stability, and gaming experience. Mostly you may face lags, stutters, frame drops, etc during the gameplay. So, if you haven't updated your Windows OS build for a while, you should check out the steps below:
Press Windows + I keys to open Windows Settings.
Click on Update & Security > Go to the Windows Update section from the left pane.
Now, click on Check for updates and it'll check for the available Windows OS build updates.
If available, make sure to click on the Download & Install button.
Let the installation process be completed.
Once done, your computer will reboot to the new build version.
Please Note: Sometimes a cumulative update like a security patch update can also fix multiple issues or bugs whatsoever.
#4 Update Biomutant
Sometimes an outdated game version can also cause several issues with the launch or while gameplay. So, updating the game to its latest version is always recommended. Developers always try to push patch updates to improve bugs, stability issues and adds new features.
If your Biomutant game hasn't updated to its latest version yet, we'll recommend you to do so. Just open the Steam client > Click on Library > Click on Biomutant from the list of installed games > Next, you'll see the Update option on the game preview page if it's available.
Once updated, make sure to reboot your computer to apply changes. This method can easily help you to Biomutant FPS Boost or increase FPS.
#5 Check Free Storage Space
Whether you're using a normal PC or a powerful gaming rig, it's quite possible to fill up the storage space on the drive where you've installed your game. Make sure to check out the storage space on the respective disk drive and free it up by deleting some unnecessary programs or files.
That's it, guys. We hope this guide was helpful to you. For additional queries, let us know in the comment below.