BitLocker is a security feature that encrypts your hard drive on your computer for security purposes. It's a Microsoft product that is available on the latest Windows versions by default, from Windows Vista to Windows 10 pro. But it's not foolproof and sometimes fails to encrypt the drive from time to time. When Bitlocker fails to encrypt the drive, then here are some troubleshooting steps to fix the problem.
BitLocker runs on Windows OS, but you need a storage utility with at least two partitions and a Trusted Platform Module(TPM) if you really want to use this feature on your PC. Now, what is TPM? Then it is a chip that checks the authentication of your Firmware, Software, and Hardware. However, if TPM notices any change among these, it would automatically enable the restricted mode to protect your system data from attackers or intruders.
Meanwhile, BitLocker is an inbuilt tool in Windows 10 that can be used to protect the data of your hard drive from offline attackers. Unfortunately, as with any other software BitLocker also has some flaws in it. Many users recently complained that the hard drive is unusable when they migrate from older OS to new and guess what? We got some fixes to rectify the BitLocker fails to encrypt drive issue that may help you eliminate this.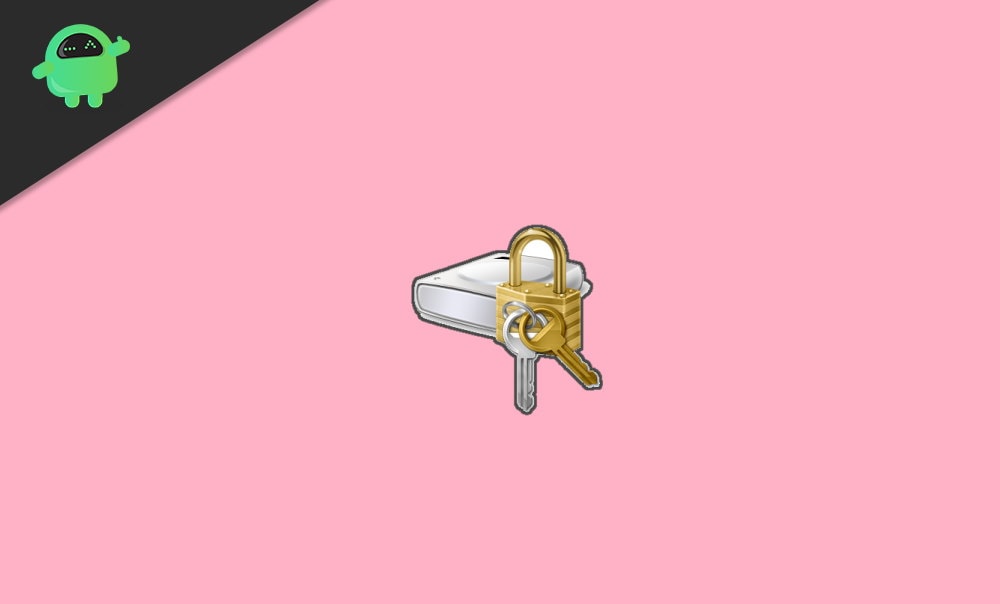 How to Fix If BitLocker Fails to Encrypt Drive
Some other errors that user report on the Microsoft community is:
The most of time, a dialogue box says that "This device can't use TPM."
Illegal operation attempted on a registry key.
Critical BitLocker files are missing or corrupted error code (0x8031004A)
Then, you can use a PIN that contains only numerals. C: was not encrypted
A few users are reported that BitLocker could not be enabled automatically on their PC or Laptop. C: was not encrypted
The drive contains your computer's boot details that cannot be encrypted.
If you also get these issue, you can check these methods to solve.
Solution 1: Modify Security chip setting
Open the BIOS setup on your computer.
After that, select the Security tab and then click on Security Chip settings.
After that, click the Discrete TPM option.
Click on Clear Security Chip and save your changes.
After following the steps, Restart the computer and, log in then Check if the issue persists. As per reports, the devices that have Intel PTT security is only affected by the BitLocker issue. The above steps may differ as per your model of computer. BitLocker is set to be used TPM and PIN and allowed to turn off TPM compatible option whenever any issue occurs.
Solution 2: Enable BitLocker without a compatible TPM
Open Run from the computer, write in the dialogue box "gpedit.msc", and click on OK.
Local Group Policy Editor file open then click on Administrative Templates from Configuration and then on Windows Components.

Select BitLocker Drive and then Click on Encryption and then to OS Drives.
Double-click on Require additional authentication at startup.


After that, open the window tab, select Enabled and Allow BitLocker without a compatible TPM.
Save the changes and try to encrypt your drive by using BitLocker.
Solution 3: Clear Trusted Platform Module
However, clearing TPM may corrupt your data, so be careful to take it back up first before applying this solution.
Open Run and write "tpm.msc", and press Enter.

IN the management console tab, go to the Action Tab.
Under the Action tab, search for clear TPM and press Clear TPM.

Select for I don't have the owner password and click OK.
An option of System restart requires press F10 quickly to clear TPM.
After the system reboots, the system asks to press a key the press F10 to enable TPM.

In the TPM Setup wizard open, you can put your password to start.
Solution 4: Settings of USB devices in BIOS
Go to BIOS setup utility as per your system configured (F10, F11, F12, F1, or Del Key)
Navigate to Advanced, then Peripheral Configuration.
Now, go to USB Device and USB Host Controller.

Now, select All the settings related to your USB Devices.
The above solution will only apply when BitLocker fails to encrypt the OS drive using a USB startup key.
Solution 5 – Clear the Partition.
You can also clear the partition by any Third-party software tools but by the manual process that is a bit lengthy but always work. This process will erase all data, so before using it, take a backup of your important file on an external hard drive.
In the Windows search tab, type cmd and then click on Run as administrator to launch Command Prompt as an administrator.
Type "diskpart" and press Enter. It will pop-ups a list of all drives.

Enter select disk C:/ or drive name which you want to clean and press Enter.

Type "clean" and press Enter. It will take some time to clean.
After that, simply type "create partition primary" to create a new partition and hit the enter key on your keyboard.
Type assign letter and the drive name.
Format the partition by typing format fs=ntfs quick and press Enter.
Conclusion
In my opinion, Bitlocker is a pretty good security application; everyone must use this in order to make a safety measure that encrypts your hard drive on your computer. If you are also suffering from BitLocker fails to encrypt the drive issue then you can easily rely on the steps mentioned above in order to get rid of this error. We hope that you find this guide helpful. For further queries and doubt clearance, reach us in the comment section.