In a time when most people are stuck on a work-from-home routine, cloud storage is a necessity. If you are an employee of a company or a part of a business, you will need to stay connected with your team members and even share important files with them. In that regard, cloud storage is the only viable solution. But what should be your pic for cloud storage?
Two of the most popular cloud storage options are Box and Dropbox. If you are confused about which cloud storage service you should pick, this article will help you. Here we will compare both these options, and based on your requirements; you can pick the best option for you. So without further ado, let's get into it.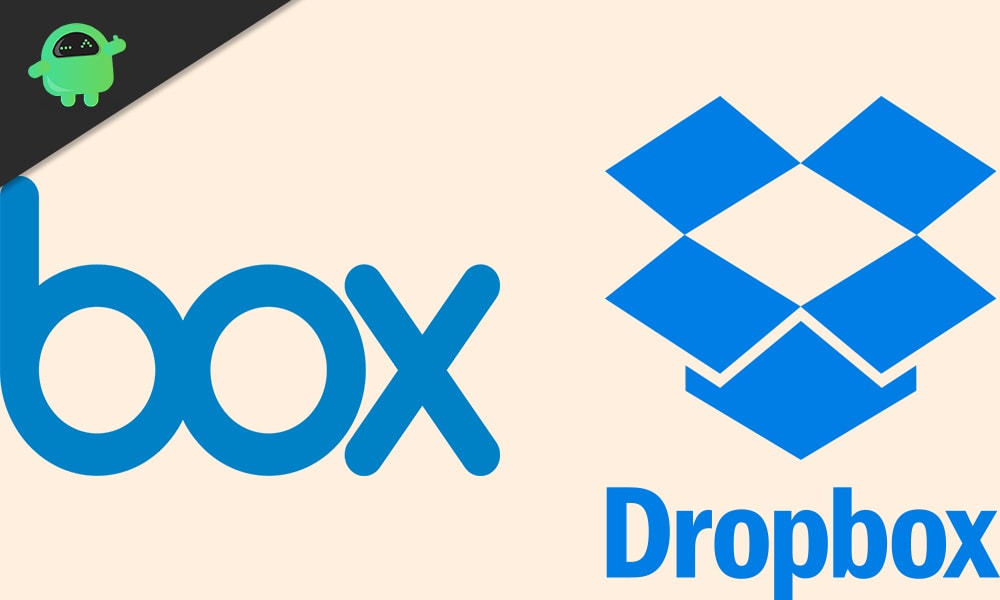 Box vs. Dropbox: Which Cloud Storage is better?
Storing your files on the cloud makes it possible for the user to access these anywhere and anytime as long as there is an active internet connection and a device to access the storage. So here we will list everything there is to know about Box and Dropbox. Based on that information, choose the one that best fits your needs.
Box:
The Box is developed with attention given specifically for business use. So if you are looking for cloud storage for professional use, then Box is a definite contender. Even the subscription plans and collaborations or integrations done with Box align with business use. We also get 10GB of free data for a free personal account. There is a maximum file upload limit of 250MB per file, but considering it is free, it is acceptable. What makes Box a perfect choice for people who did not use cloud storage service before is the friendly and easy-to-use interface. And the main reason why Box is better than most of the other cloud storage services out there is its integrations and collaborations. You can do much more than just viewing, downloading, and sharing files on Box.
Tools with Box:
Box allows its users to create documents, folders, bookmarks, and notes right on the website. You can even move the files and folders around the storage without using your device's storage. And if you already have a document file in your device storage and you need to work on it and put it in your cloud storage, then you can use Box's web-based text editor Box Notes. This is perfect if you are using someone else's device, and there is no professional editing tool there in that device. Besides Box Notes, there are some third-party integrated productivity-based tools too, like Google's office suite, Office 365, Trello, and Asana, that can improve your workflow significantly. Business professionals require applications that allow for online document signing, and applications like DocuSign and Adobe Sign work well with Box to suit this need.
Desktop and smartphone apps:
There are a few applications available to download from Box's download page. Firstly, we have Box Drive, the Desktop client for Box, to access your synced files and folders. Then we have Box Notes, the native web-based editor that we have already mentioned above. You can use it to edit your documents. Again, we have Box Tools, a desktop app for editing other file types, including Office, CAD files, and more. Finally, we also have a smartphone application called the Box app. Box App is available in both Google Play Store and Apple App Store. It is an easy way to access all your cloud storage files right from your smartphone. The Box application also comes with additional features like adding a password to secure the files, auto-upload feature to automatically upload everything from your phone's storage to your Box cloud storage.
Pricing:
As mentioned above, Box is targeted for business use, and even its subscription plans reflect that. Firstly, we have a free account that costs nothing, and users get 10GB of free storage with a 250MB file upload limit. Then we have the Personal Pro plan for individual use that costs $10. With that, we get 100GB of storage and a 5Gb file upload limit. For new users, even have a Starter subscription plan that costs $5 per user per month. This is a business use plan, and you do get features like unlimited storage, data loss protection, and even support for a bunch of external collaborations. The most expensive Box package costs $35 per month, and with that, you get all the benefits of Box cloud storage without any limits.
Cons:
Despite all the features, one needs to consider that the Box cloud storage service is expensive than the other cloud storage services. So if you are low on budget, then Box might not be the option for you. Additionally, the availability of multiple desktop and mobile applications can be confusing and inefficient as one will need to have several applications to make the most of this cloud storage service.
Dropbox:
Dropbox has been the default choice of cloud storage for several users in recent times. The built-in tools of Dropbox make it an easy recommendation for anyone looking for an all-in-one cloud storage service. The easy-to-use interface with all the useful tools collaborated into it makes it a quite compelling choice.
Tools with Dropbox:
With Dropbox, we get the Dropbox paper. It is a tool that can be used in Dropbox to create new documents right from the web application. If you share these documents with someone else who uses Dropbox, they can even add photos, videos, emojis to these documents as a comment to any part of the document. There is also Showcase which is a premium user-only tool that allows for document sharing with other users. It tracks the shared files and gives information on who has viewed the documents and who has downloaded them. Finally, we have the HelloSign tool that allows users to sign their documents in Dropbox digitally.
Desktop and smartphone apps:
Dropbox application is available for download on all kinds of platforms, including Windows, Mac, Linux, Android, iPhone, iPad, and Kindle. You can choose to download the application onto your device or use your browser to access everything in Dropbox. You can use all the Dropbox tools right from your web client.
Pricing:
Dropbox has all kinds of subscription plans catering to personal home users and professional business users. For personal usage, you have the Plus and Family subscription plan. For the Plus plan, you need to pay $9.99 per month, and for the family plan, you need to pay $16.99 per month. Moving on to business use, you have three plans, Professional, Standard, and Advanced. The price for the Professional plan is $16.58 per month, and it is for individual use. The Standard plan's price is $12.50 per user per month, and it is for smaller teams. Finally, the Advanced plan's price is $20 per user per month, and it is for larger teams.
The free plan from Dropbox offers only 2GB of free storage. But if you move to any one of the plans mentioned above, you will get 2TB to unlimited storage for your files.
Cons:
The free plan coming with 2GB of storage is very low for users looking to use cloud storage for free. And the subscription plans for Dropbox are not cheap either. They are quite expensive when compared to other cloud storage services out there.
So both Box and Dropbox have their pros and cons, and they both have their own set of features. For the most part, most of their features are similar, and no matter which storage service you choose for your work, it will serve its purpose. While Box is an excellent choice for business users, Dropbox seems like a better deal for personal use. The prices of the business plans for Dropbox are quite on the higher side, and the features that you get with Box's personal use plans are not that worth the price either. So depending on your requirement and budget, pick the service that you think would benefit you the most between the two of them.
So that is all about Dropbox and Box cloud storage service. Hopefully, this article helped you solidify your decision about which storage service would be best for you. If you have any questions or queries about this article, then comment down below, and we will get back to you. Also, be sure to check out our other articles on iPhone tips and tricks, Android tips and tricks, PC tips and tricks, and much more for more useful information.