Building a gaming PC today is quite easy for many, but choosing the right components is a big deal. Many gaming enthusiasts want to update their PC from time to time, so they buy the PC components as future proof. As a gamer, and a heavy user, one has to choose the right components for the PC.
In this article, we guide the gamer enthusiasts or heavy user and newbie to building their own gaming PC under 1000 dollars. We have done extensive research to build you a 1000 dollar PC a worth all-rounder. We haven't made any compromise in building this gaming PC.
Before building a gaming PC, the user has to sure about the right components for their PC (if they want to upgrade). Here we have build two types of gaming PC under AMD and Intel architecture. Nowadays AMD has better specifications and performance than Intel, and its price is also pocket-friendly.
How to select the right PC components for your gaming PC.
The user has to be more heedful in choosing the right components, because such drivers or components may not support your PC. We have built two gaming PCs under 1000 dollars in this article, and the specification or advantages of the PC components are as follows:
| | | |
| --- | --- | --- |
| | PC Components | Price |
| 1 | Processor: Intel Core i7-9700K | $325 to $350 |
| 2 | Motherboard: Gigabyte Z390 AORUS ULTRA | $210 to $235 |
| 3 | RAM: Corsair Vengeance LPZ 16GB DDR4 | $60 to $70 |
| 4 | Graphics Card: MSI Gaming GeForce GTX 1660 Ti 6GB GDDR5 | $210 to $235 |
| 5 | Hard Disk: WD Blue 3D NAND 500GB Internal PC SSD | $45 to $60 |
| 6 | PSU: Cooler Master MPY 650 Gold Full Modular Power Supply | $55 to $65 |
| 7 | PC Case: Cooler Master MasterBox MB320L ARGB mATX Tower | $45 to $50 |
| 8 | Cooling Fan: Corsair Air Series AF120 Red LED Quiet Edition High Airflow Fan Twin Pack | $15 to $20 |
Intel Core i7-9700K
The Intel Core i7-9700K is the 9th generation intel core processor which is compatible only with the motherboard based on Intel 300 series chipsets. It does come with Intel UHD graphics 630, so you don't need a higher graphics card to run your gaming PC.
It is already unlocked and overclockable, so the user doesn't need to worry about the extra effort and it has the Intel turbo boost technology 2.0 frequency (GHz) up to 4.9, so the performance is greater than it predecessors. The base clock speed is 3.6 GHz and can up to 4.9 GHz (thanks to the Intel turbo boost technology 2.0). It has 8 cores and 8 threads each, so multitasking is much appreciated here. It has 12 MB cache and it can support the memory up to two channels DDR4 (2666MHz) and TDP (thermal design power) is 95 watts.
Gigabyte Z390 AORUS ULTRA Gaming Motherboard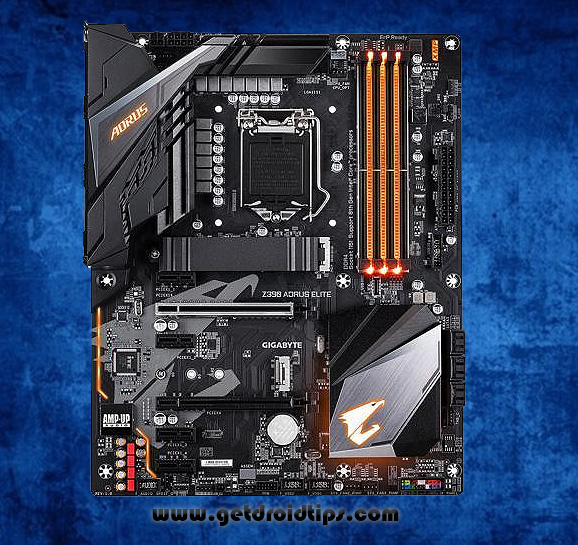 The gigabyte z390 AORUS ULTRA can support the 9th and 8th generation Intel Core processor and it can support dual-channel non-ECC unbuffered DDR 4 RAMs (it has 4 DIMMs). It has a 12 plus 1 phase digital VRM Solution with DrMOS and it has an advanced thermal design with direct touch Heatpipe, so the thermal heating won't be big deal while using this motherboard.
The Gigabyte Z390 AORUS ULTRA has onboard Intel CNVi 802.11 AC 2×2 wave 2 Wi-Fi, so you don't need to spend more for WI-Fi hardware for your PC and it also supports Intel Gigabyte LAN with cFosSpeed. This motherboard comes with RGB FUSION with a multi-zone LED light show design, which supports the addressable LED and RGB LED sack (customizable LED that looks colorful and vibrant through CPU case). It has the smart fan 5 feature, with this the user can use 5 fan headers to reflect different thermal sensors at different locations on the motherboard and it gives all details of flow rate and temperature of their PC.
This motherboard is most durable, which is build with a thermal solution for the M.2 SSD device (it helps to dissipate heat) which prevents throttling and bottlenecks from high-speed M.2 SSDs and this motherboard is layered with Ultra-durable protection (such as memory armor, PCIe armor, and integrated I/O shield).
Corsair Vengeance LPX 16GB(2x8GB) DDR4 3000MHz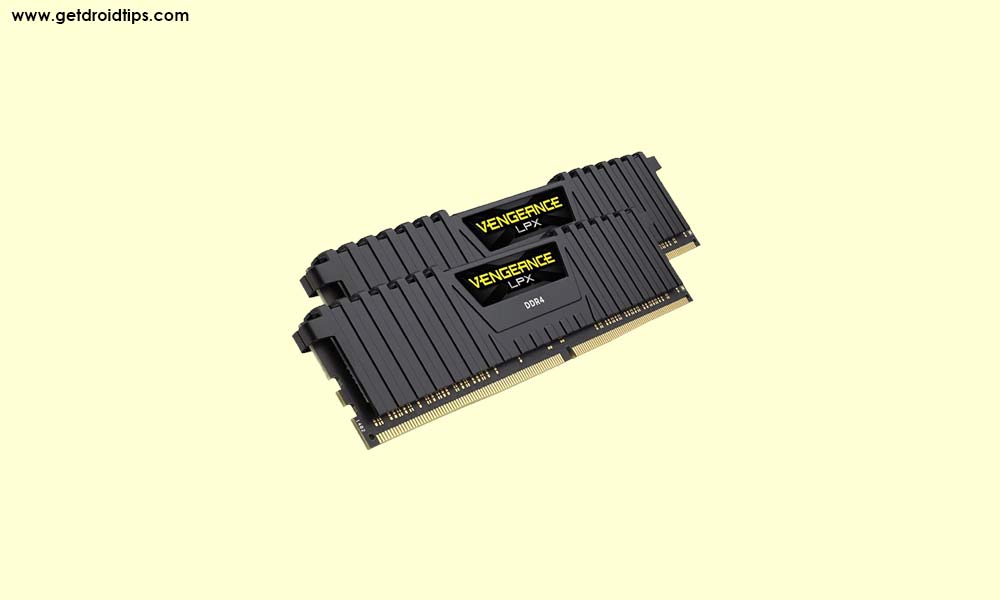 The Corsair Vengeance LPZ 16GB has 2 x 8GB RAM module which has DDR4 form factor. The corsair vengeance LPX series is mainly designed for high-performance overclocking which helps in your gaming performance.
Every Corsair Vengeance LPX module is built from an 8-layer PCS and ICs. It has pure aluminum heat spreader which provides faster heat dissipation and improves overclocking potential. Its unique design optimally pulls heat away from the PC components.
This DDR4 RAM has a maximum of 3000MHz memory clock speed. You can also manually push your DRAM frequency with the help of XMP2.0(support for trouble-free automatic overclocking).
MSI Gaming GeForce GTX 1660 Ti 6GB GDDR5 Graphics Card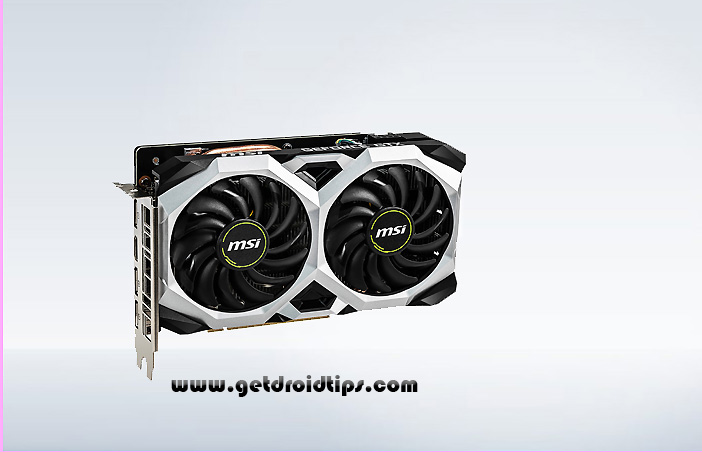 The MSI gaming GeForce GTX 1660 Ti graphics card is built for extreme gaming PC, which has a boost clock speed of 1830 MHz and the core clock speed of 1770 MHz. It has a video memory of 6GB GDDR6, which is more than enough for gaming and it has the memory clock speed up to 8000 MHz. This graphic card is built for the PCI Express x8 hardware interface.
The MSI gaming GeForce GTX 1660 Ti comes with a dual TORK fan, which has dispersion fan blades used to accelerate more airflow and it has traditional fan blades that provide steady airflow to massive heat sink below. This graphics card can be wirelessly controlled through Android or IOS devices and it has inbuild software (predator), which is used to in-game video recording.
It comes with DirectX12 benchmark (Kombustor)and it supports afterburner overclocking utility. It also supports NVIDIA G-SYNC and HDR, so you can play a smooth and tear-free game at refresh rates up to 240 Hz and more. This feature is the most wanted feature for any gaming enthusiast.
WD Blue 3D NAND 500GB Internal PC SSD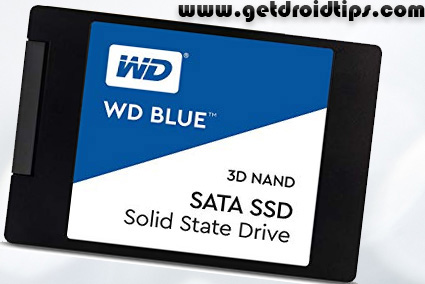 The Western Digital SSD is a 3D NAND SATA SSD, which has the enhanced sequential read speed up to 560 MB per second and sequential write speed up to 530 MB per second. The transfer rate is higher as compared to the general HDD. It has industry-leading 1.75M hours mean time to failure (MTTF), so it is most reliable than other hard disk or SSD. The form factor of this SSD is SATA 2.5 inch or 7mm and M.2 2280. It has the interface of SATA 3 6 GB per second and it TBW is up to 600 TBW (in 4TB WD 3D NAND SSD).
It consumes less power than the previous generation SSD and you can backup your data from this SSD to another memory device without ease. Free downloadable software is also available to monitor the status of the SSD and this SSD has 5 years of warranty.
Cooler Master MWE 650 GOLD full modular Power Supply
The cooler master MWE 650 GOLD full modular PSU is a 650 watts power supply unit, so you can use heavy or power eating PC components in your gaming PC. It is a fully modular PSU, so you can remove unwanted cables from your PC and the cables are easy to install, which reduces clutter and provide maximum airflow. It is 80 plus Gold certified, so it guarantees a minimum typical efficiency of 90 percent.
This PSU has durable and silent LDB bearings, which results in quiet fan blades delivering a long lifetime of quiet cooling. It also has thermal resistance which used to maintain the temperature of the PSU. It has a quiet Silencio fan with LDB bearing which reduces noise and lasts longer than others.
Cooler Master MasterBox MB320L ARGB Mid-Tower Gaming Case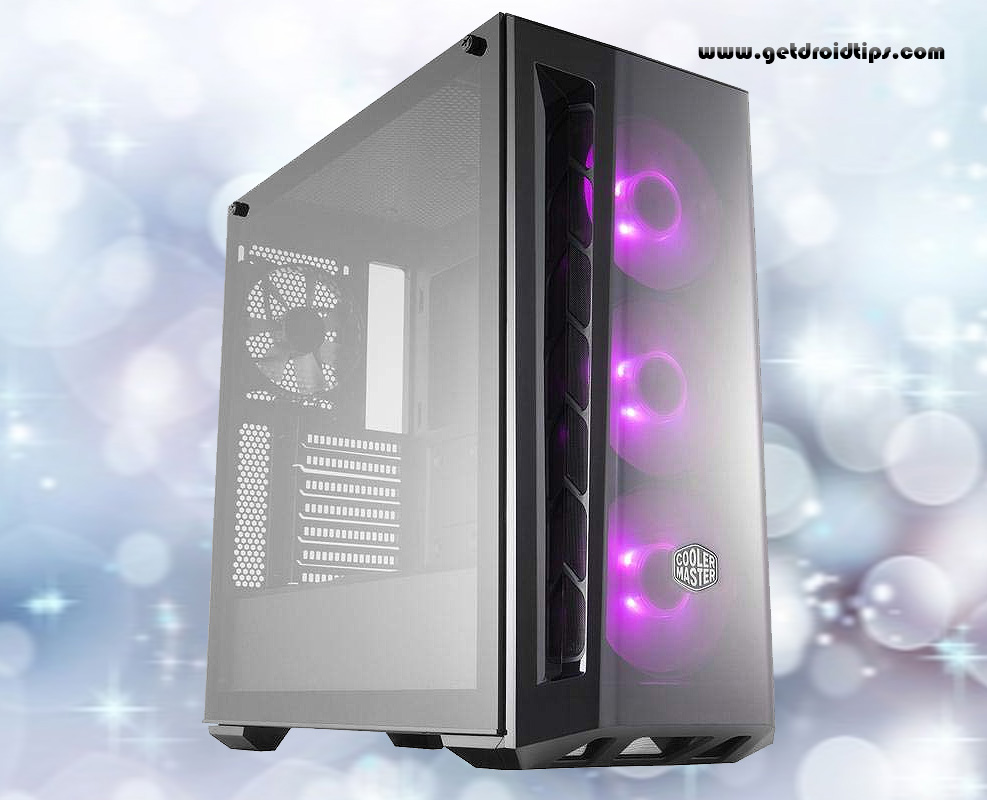 The cooler master masterbox MB320L ARGB series PC case has mesh intakes span on each side of the front panel to provide additional airflow to the PC. It consists of preinstalled dual ARBG fans which are used to provide airflow throughout the internals of the PC and it has a comprehensive lighting system.
The expansive storage space in this mid-tower gaming case is easy to use(it has mounts for up to 3 HDDs and 2 SSDs). It can also accommodate liquid coolers( Compatible with corsair liquid coolers h55, 560, h70 and h80i). This mid-tower has a wide range of colors option to satisfy your needs.
Corsair Air Series AF120 LED Quiet Edition High Airflow Fan Twin Pack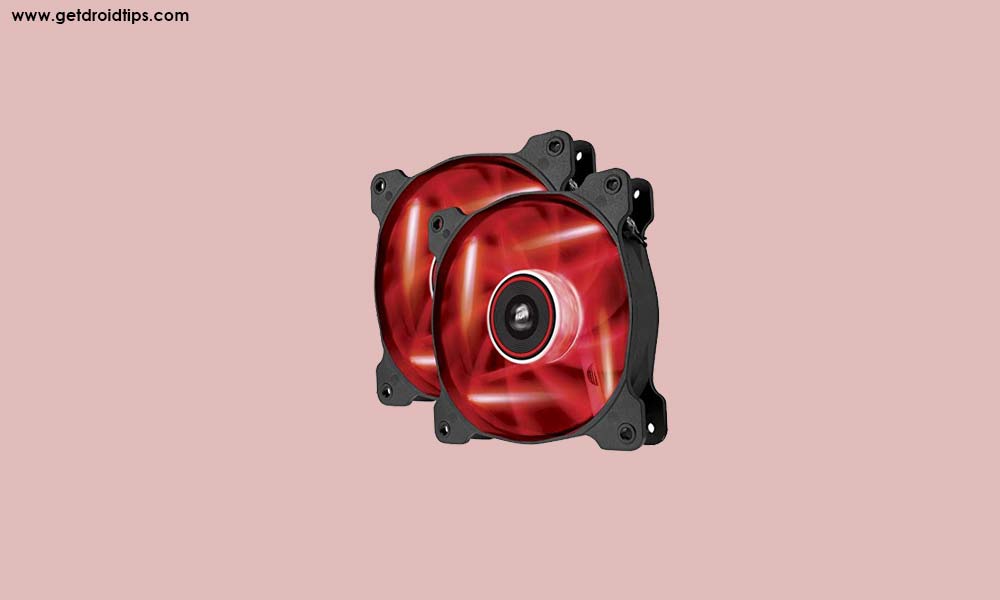 The Corsair air series AF120 series has a 120mm cooling fan that combines efficient, low noise airflow with glowing LED lighting. The fan blades are custom-molded for optimal and steady airflow. The fan blades are ultra-thin( For less noise and good turbulence).
The fan blades in the cooling fan are translucent, with a frosted texture(so you can see the dramatic lighting effect from the 4 LED around the cooling fan). This air series AF cooling fans have best in the class clearance of 3cm and it is ideal for mounting at the top or rear of your PC case(for Motherboard, graphics accelerators, and CPU)
The size of the fan is 1200mm x 25mm and it draws the power at +12V, 40A, 1500RPM. It has the noise in decibels of 25.2 dBA, which is less to hear and it has the airflow of 52.19 CFM, which is enough for dissipation of heat from the PC. The static pressure of this cooling fan 0.75 mm/H2O.
Final Verdict
The above components are best in class for under $1000 gaming PC configuration. There is also an alternate option (In which you can go for AMD CPUs). For building AMD power PC, follow the suggested PC components
CPU: AMD Ryzen 9 3900X (costs around $400). It has 12-cores and 24-thread. It is also bundled with AMD Wraith Prism cooler with color controlled LED support, which makes a beautiful allrounder in its segment. The maximum boost of 4.6 GHz (base clock speed is 3.8 GHz) and it has 70 MB of game cache.
Motherboard: ASUS ROG Strix X570-E gaming ATX motherboard (costs around $250). It is specially made for AMD processor which uses AMD AM4 sockets and it consists of gaming peripherals connections such as PCIe (4), HDMI 2.0, Display port 1.2, et cetera. It also consists of gaming networking peripherals ports such as 5 Gbps LAN and Intel Gigabit Ethernet, Wi-Fi 6 with Mu-MIMO.
RAM: Corsair Vengeance LPX 16GB (2x8GB) DDR4 3600 MHz(Costs $90). It is specially designed for high-performance overclocking and it has aluminum heat spreader, which optimally pulls the heat away from the ICs. It also supports XMP 2.0 for trouble-free automatic overclocking.
Graphics Card: Gigabyte Radeon RX5500 XT 8GB 128-bit GDDR6(Costs around $180). It is powered by 7nm Radeon RDNA architecture, which enables the good gaming fidelity with the help of inbuilt architecture, such as Radeon image sharpening and FidelityFX. Its base clock speed is 1647 MHz and boost clock speed is 1845 MHz. It is powered by an 8GB GDDR6 128-bit memory interface. This graphics card is packed with many loaded features, such as the WINDFORCE 2X cooling system, 3D active fan, pure copper pipes, et cetera, which enables proper cooling for the graphics card.
PSU: Corsair CX series 750 Watts 80 Plus Bronze Certified Modular PSU(Costs around $80). It has the energy efficiency up to 85 percent, so the less heat generation and it is 80 PLUS bronze certified, which results, low noise and lower power bills.
PC Case: MasterBox Q300P mATX Case with 2 RGB fans, RGB controllers & splitters($50)
SSD: Kingston 240GB A400 SSD 2.4 inch SATA(costs $25)
We have not mentioned the other PC accessories(like Monitor, mouse, keyboard, and speaker), because it depends upon the user's opinion or preference and the prices we have mentioned in this article, maybe vary, because it differs from markets to markets. But we are happy to suggest some good PC accessories for your gaming PC
Monitor: AOC CQ32G1 31.5 inch curved frameless 144Hz Gaming Monitor(costs $225)
Keyboard: Corsair K55 RGB Gaming Keyboard(costs $50). It has quiet and satisfying LED-backlit keys, media controls and wrist rest. It is also compatible with Xbox One to play games enabled with the keyboard.
Mouse: Logitech G502 HERO gaming mouse (costs $40). It has 16,000 DPI for ultimate gaming speed, accuracy, and responsiveness. It also has 11 customizable buttons, which are used to assign commands.
Mouse Pad: Razer Sphex V2 Ultra-Thin optimized gaming surface Gaming Mousepad(costs $15).
Headset: Sennheiser GSP 300 Gaming Headset(costs $90)
Speaker: Logitech G560 LIGHTSYNC PC Gaming Speakers with game-driven RGB lighting(costs $199)
The PC accessories can costs you more $500, which adds more beauty to your gaming PC. You can also add additional HDD for more storage options and also add more cooling fans, which based on your own preferences.