Customizing your smartphone involves changing the icon, wallpapers on the home screen or using a new launcher itself. Moreover, you can change the lock screen wallpaper in order to give you new OnePlus 7 and 7 Pro a new look and different feel. This article will help you with how to change lock screen wallpaper on OnePlus 7 and 7 Pro.
The OnePlus 7 and 7 Pro offer you a great AMOLED display. Using a nice full resolution wallpaper for your display would look awesome. Moreover, the OnePlus 7 Pro has a bezel-less design as it houses the front selfie camera in the Pop-up camera. In this guide, we will show the customization as well as the best apps to get great wallpapers for your Oneplus device.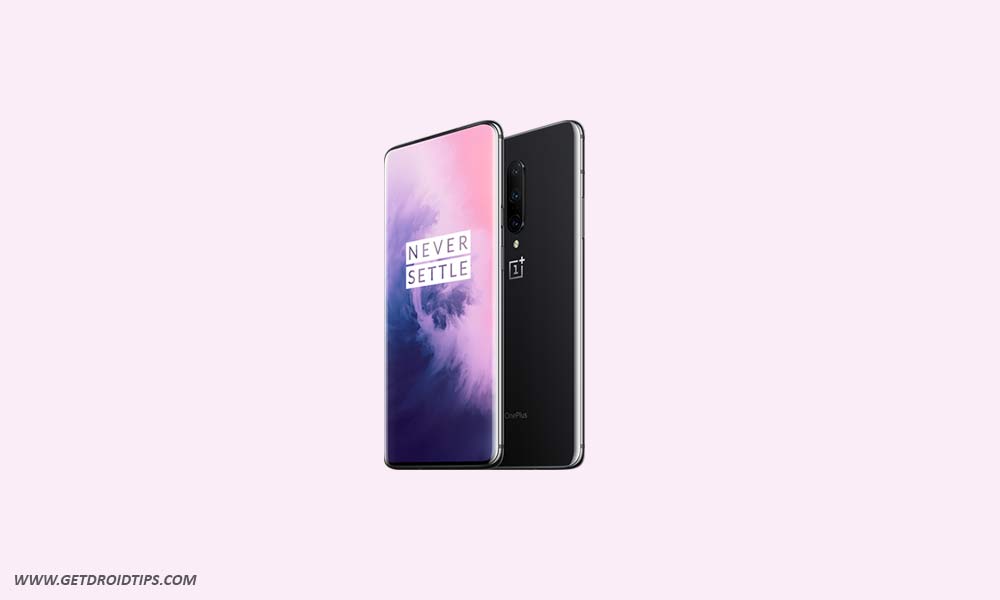 Quick Specs Overview
The first thing to note is that OnePlus 7 is a lot cheaper than 7 Pro for obvious reasons. One Plus 7 Pro has the Snapdragon 855 SoC, an option of three variant 6GB/8GB/12GB of RAM. You get two option for storage 128GB or the 256GB. Moreover, it has the pop-up selfie camera that is a 16 MP shooter that allows it to achieve that bezel-less design. The rear has a triple camera setup of 48MP + 16Mp + 8MP. It has all the connectivity features and is a great flagship killer in that price.
On the other hand, OnePlus 7 has a water-drop notch housing a camera in the front. And, all the other specifications are the same. The camera in the back is also a dual camera setup which houses a 48MP + 5MP setup. Moreover, you get a pop-up camera in the Oneplus 7 Pro, that is missing in the OnePlus 7.
How To Change Lock Screen Wallpaper On OnePlus 7 and 7 Pro
The easiest way is to get to your home screen. Press and hold on a blank area till some settings pops-up. Here you will see different tabs like wallpaper, settings, widgets, and more. We want to change the lock screen wallpaper, so tap the Wallpaper option.
Now, under the Wallpaper tab, you will see different options. It shows you all the official wallpaper that comes preloaded with the device. Moreover, you can set your own image or wallpaper as your lock screen image. Besides, you can also set live wallpaper or a GIF image as your lock screen wallpaper. Follow the steps mentioned below;
Tap and hold on a blank area on the screen.
Next, you'll see the customization menu, select Wallpaper.
Tap on My Photos or scroll through the image gallery.
Now select the image you want, crop to fit, and hit Apply Wallpaper.
Choose home screen, lock screen or both
Best Apps For Free Wallpapers for OnePlus 7 and 7 Pro
Following the above-mentioned steps, you can set any image or live wallpaper as your lock screen image. Moreover, there is bonus content in this article. I will tell you the best apps for downloading great quality still as well as live wallpapers. I suggest these apps as I often use them to set wallpapers on my smartphone. You will the link to Play Store and you can download the best one that suits your need.
Here is the list of top 5 apps where you can download best wallpapers for the awesome display on OnePlus 7 and 7 Pro;
Minimal Wallpapers – As the name suggests, this app contains great quality minimal wallpapers that give your device a clean and looks beautiful on an AMOLED display. This is my personal favorite.
Black Wallpapers – If you love black wallpapers this app is the best one for you. It has a great collection of black wallpapers to enhance your AMOLED display on your OnePlus 7 and 7 Pro.
Wallpapers Ultra HD 4K – It offers a good collection of wallpapers from different categories. You can select from several wallpapers suiting your needs.
Walli – 4K, HD Wallpapers & Backgrounds – It is a great app with a wide variety of wallpapers to choose from.
Live Wallpapers HD & Backgrounds 4k/3D – WALLOOP – This app has a nice collection of live wallpapers that will definitely enhance your AMOLED Display.
Conclusion
So, there you have it. This article guides you on how to change your lock screen wallpaper on the OnePlus 7 and 7 Pro as well as how to change other display customizations. You can check out the best wallpapers app also as I have listed my favorite go-to wallpaper app available on the Google Play Store.