There is a history of Nintendo being a very strict and litigious company. Therefore, many people rely on these exploits to run older games. It is also illegal to engage in piracy, which we do not condone. However, you can only do these things if your console has been modded. In order to determine whether your Nintendo has already been modded, you need to know whether it has been modded. So, if you want to check if your nintendo switch is moddable, make sure to read the guide until the end.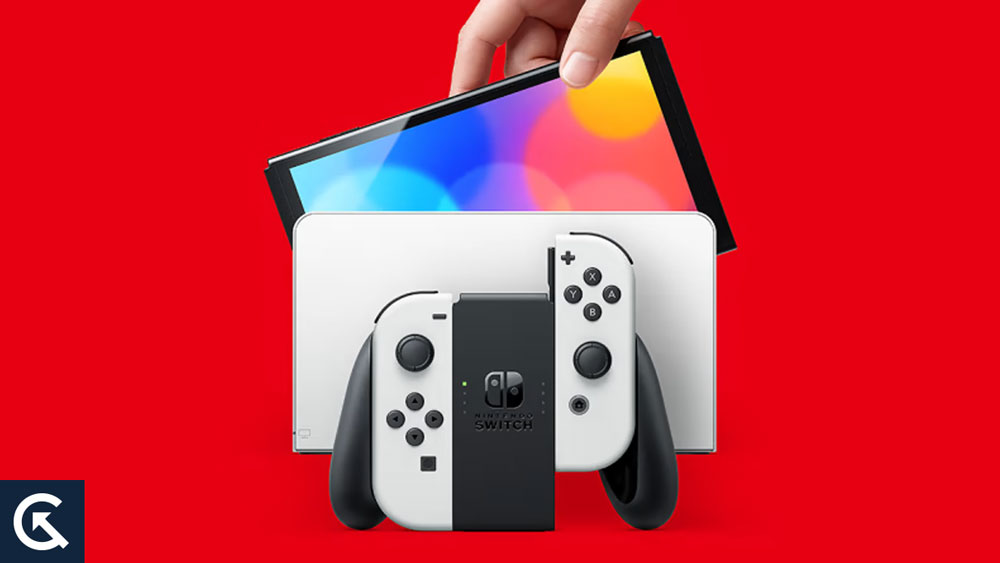 What is Modding?
It involves modifying or altering some aspect of the technology you are using. To access advanced features or remove software restrictions on the Nintendo Switch, you must mod the console's software. Most modding is done for playing older Nintendo titles like Pokémon Emerald for the GameBoy Advance, or for installing and using custom software.
Nintendo Switch Online's recent GameBoy Advance Emulator replaced the previous GameBoy Advance emulator, which required modding to play old GameBoy games on the Switch. It is still not possible to emulate Nintendo DS on the Switch, which means you will have to modify your system to play those classics.
Here's how to check if your Nintendo Switch can be Moddable
It is entirely dependent on the OS of your Switch if you wish to modify it for homebrew and emulation compatibility. There is a vulnerability in the OS that stems from a piece of hardware known as Fusée Gelée, which can be used to trick it into running certain programs. Earlier this year, Nintendo patched all of its Switch consoles to prevent this vulnerability from occurring again. Due to this, the ability to modify your Switch is completely dependent on the year of its production. Here are the steps you need to follow to determine when your Switch was manufactured:
#1. Checking the serial number
It is possible to determine whether your Switch is V2 or V1 by assessing its serial number. There are three ways to obtain your Switch's serial number:
Go to System Settings, then System, and finally Serial Information.
For the serial number of your Switch, check the box it came in.
On the bottom of your device, you will find a sticker with a barcode:
To check if your Switch can be modded, enter your serial number on IsMySwitchPatched. In that case, your serial number is absolutely patched and cannot be hacked via traditional methods if it starts with a prefix that is not listed in the drop-down menu.
#2. Firmware Version
Ensure that your Switch has an unpatched firmware version once you have confirmed it is unpatched. You should avoid updating your Switch firmware beyond version 7.0.1. It is recommended that you only update your Switch firmware until version 8.0.1. If you update your firmware beyond 8.0.1, you will have trouble modding your Switch, since only versions 8.0.1 and higher support Homebrew and CFW (custom firmware).
#3. More Requirements
These are the things you will need once the above conditions have been met:
You will need a PC and a USB cable to connect your Switch to your PC, OR You will need a USB cable to connect your Android device to your Switch (not all Android devices can do this), OR To transfer data from your Switch to the Lightning OTG adapter, you will need a jailbroken iOS device, an OTG adapter, and a USB cable.
You'll need a 64GB SD card.
Ideally, a jig that grounds pin 10 on the right JoyCon rail to access RCM (Recovery Mode).
What Are The Benefits and Risks of Modding?
There's a lot at stake when it comes to modding your Switch. When you follow these instructions, don't be careless or your Switch may brick. Your warranty is also voided if you mod your vehicle. Your Switch will not be repaired if it has been abused in any way. In addition, if you are not careful, you may get banned. Consequently, Nintendo will prohibit you from using any of its services online or offline (through your account). Why do so many people enjoy modding?
The first thing you'll notice is that Switch games are free to play. If you want to play your favorite games, you can borrow them from a friend and copy them onto your Switch. You can also get Switch games for free by going on the high seas if you get our drift. There are many benefits to using the Internet in this regard. Nevertheless, we will not encourage this as it can have serious legal repercussions.
In order to mow your Switch, you must install CFWs (Custom Firmware). You can customize and access multiple unique features through third-party CFWs. Furthermore, you can customize their interface based on your preferences. With emulators, you can load up old Nintendo titles, as mentioned above. There have been a few PC titles that have been ported by dedicated fans and developers unofficially to Nintendo Switch. There are also emulators available for several different consoles.
So, that's all we have for you on how to check if the Nintendo Switch is moddable. It's our hope that you find this article helpful. For more info, comment below and let us know.