Unfortunately, after a recent update, many users complain that they won't boot their Windows system. However, we might not have many relics related to this error. I'm also facing this issue since I have upgraded my PC to the latest build of Windows 11. But luckily, I've fixed this for my PC. So, I decided why not share the tricks I've implemented to fix this with you guys.
Actually, if your PC won't boot properly after any recent upgrade, then fixing it isn't that challenging. Yes, you just need to remember a couple of essential aspects and implement those while try to fix this issue. So, Without further ado, let's get started with our complete guide on how to fix if your computer won't start after the upgrade.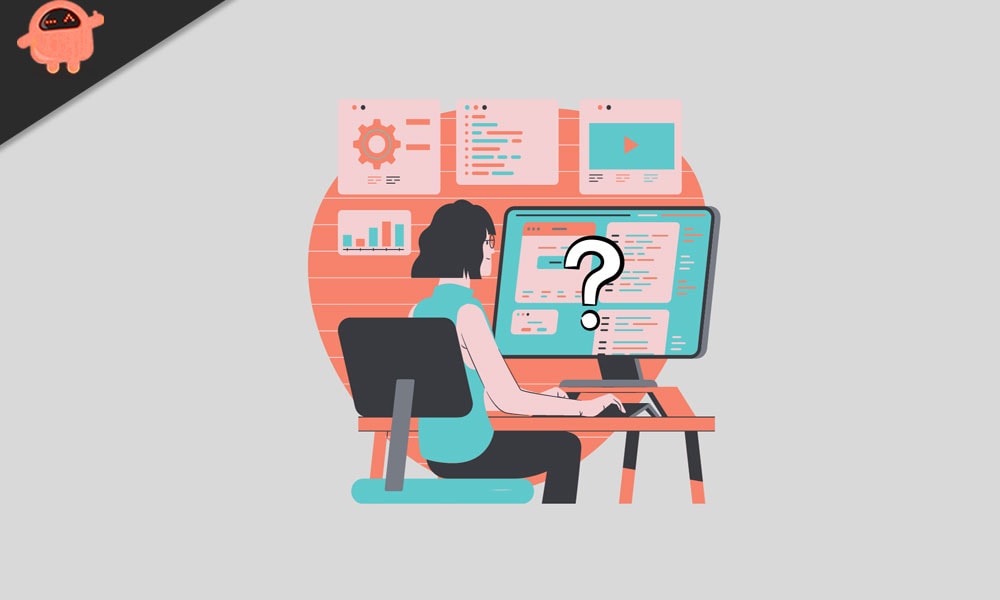 How To Fix If Computer Won't Start After Upgrade?
This issue generally occurs when we attempt a failed upgrade, but sometimes even after a successful update process, it may occur. So, if you are started encountering this issue recently and wanted to know if it gets resolved without reinstalling the Windows, let's check it out if you are really able to do this.
Fix 1: Perform Startup Repair
As we have already stated, your System cannot boot up whenever there is any Windows file missing or while downloading and installing the update. There is some technical problem that occurs due to which our SystemSystem may fail to start properly. So, in that case, perform a startup repair might be the best option to boot up our Windows PC.
System startup repair allows you to boot into your device without having or facing any type of issue. Well, if you don't know how to perform a startup repair, follow the steps that we mentioned below:
First of all, you must have to insert your bootable USB drive or Windows installation disk to start your PC.
Now, once you are inside the Windows install screen, select the Repair your computer to initiate the Windows Recovery Environment, also known as WinRE.
After that, click on the choose an option screen.
Then, click on the Troubleshoot followed by the Advanced Options and Startup Repair option.
Now, on the next page, you require to choose the target operating SystemSystem to fix this issue. Then, wait for a while until Windows starts and finishes the repair process and reboots your PC.
Suppose there is no bootable USB drive or installation disk to access the recovery page. In that case, using the power button, you require to reboot and shut down your computer until it automatically launches the PC Repair screen on your System.
Now, to repair your System in the next window, you need to select the target operating system. Once it opens up, go to the Advanced options and click on the Startup Repair. After that, Windows will automatically start to diagnose your SystemSystem and try to fix each issue that causes your SystemSystem not to start correctly.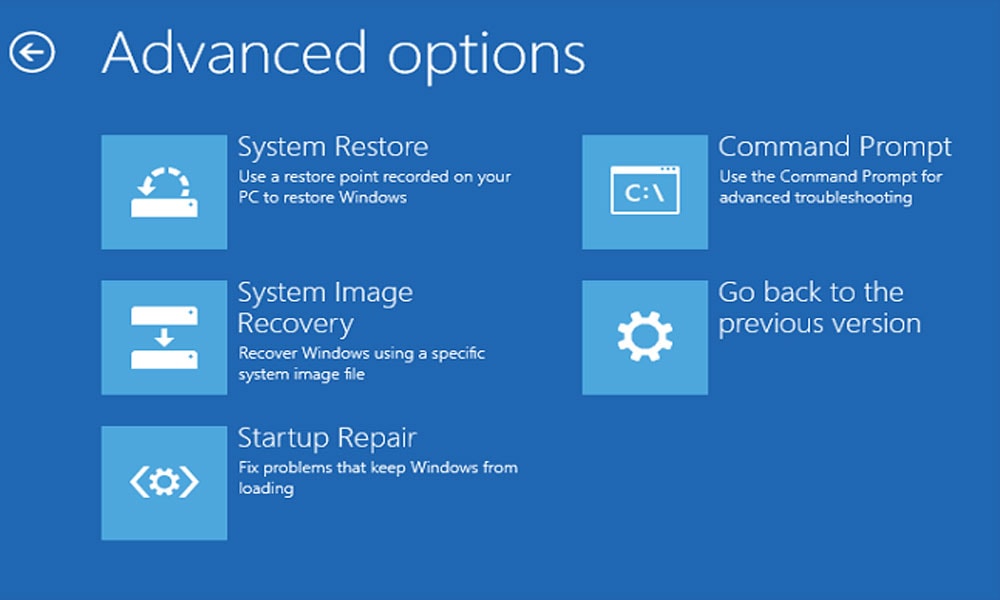 Fix 2. Repair and Rebuild MBR
Most of the time, it is seen that when the MBR is corrupted, our PC fails to start correctly and stuck on the booting window. So, if your MBR is also gets corrupted, then how will you troubleshoot it? Well, the process is straightforward. Yes, you can run the Repair or rebuild MBR commands in the recovery window.
You can use an installation disk or bootable USB to boot up your PC. Hover over to the Repair your computer and then click on the troubleshoot followed by Advanced options and Command Prompt.
Then, use the following command:
bootrec /fixmbr

bootrec /fixboot

bootrec /rebuildbcd
At last, type Exit and restart your PC to check if the issue gets resolved.
Fix 3. Perform a System Restore
When you are in the Advanced Options window and running the SystemSystem Restore process (this will help you restore your SystemSystem restore point when everything is working well, according to you). Performing a system restore is also an effective option to fix the computer that won't start after the recent upgrade. However, we highly recommend you try this method once when the performing startup repair doesn't help you to fix the problem.
You can quickly restore your device and again started using your PC. Select any previous working state to repair your PC. Meanwhile, restoring the process might take several minutes or even hours, depending upon the size of files you have on your PC. So, you need to wait until it gets completed. But, keep in mind that do not turn off your PC during the whole process of system image recovery. In the meantime, when the process gets finished, you can reboot your PC, and most probably now, you are able to boot into your System.
Fix 4. Run SFC or DISM Tool to Fix System File
This process will help you fix the damaged system file, due to which you are facing such kind of error on your Windows 10 PC, so if you don't know how to run SFC or DISM to repair the corrupted system file.
Now, in the Advanced Options interface, click on the Command Prompt.
Then, use the command sfc/scannow and hit the enter.
After that, now SFC scan will automatically start to check all system files.
Then, repair the damaged files with the correct versions and reboot your System.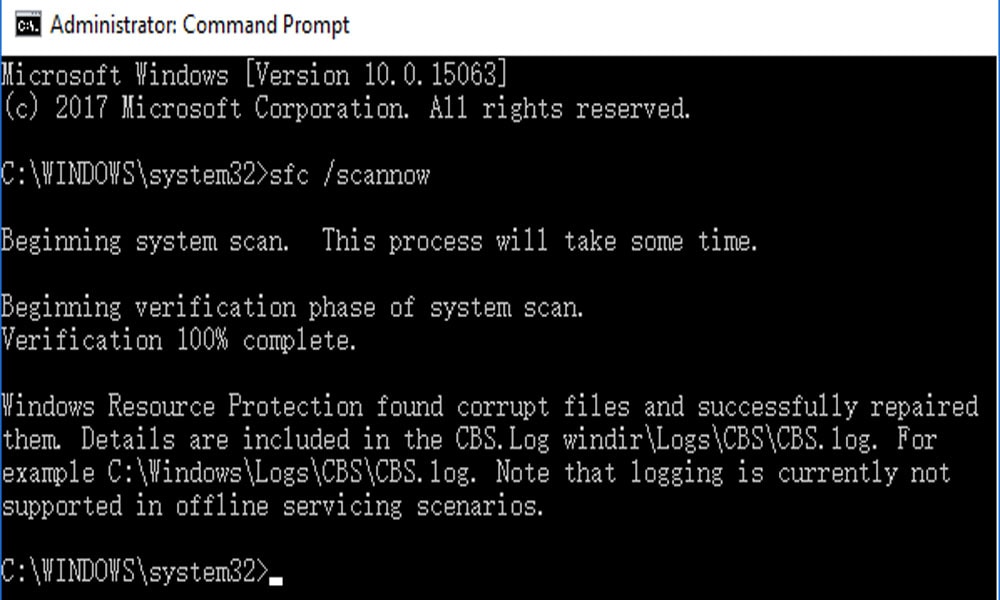 Fix 5. Boot into Safe Mode
Here are some steps that you can use to boot into safe mode on Windows 10:
Go to the Advanced Options window with an installation CD, or you can initiate.
Click on the Advanced Options followed by Troubleshoot and Advanced Options.
After that, go to the Startup Settings and click on Restart.
After that, you need to press 4 or F4 to enable the Safe Mode. Or you can also enable safe mode by press 5 or F5 with networking.
Fix 6. Uninstall Windows 10 Updates
Uninstalling the Windows 10 updates might also helpful to you as it helps many users worldwide to fix the computer that won't start after the upgrade.
Go to the Advanced Options window with an installation CD, or you can initiate.
Click on the Advanced Options followed by Troubleshoot and Advanced Options.
After that, hit the Uninstall Updates button.
Now, once you click on that, you'll get two options Uninstall the latest feature update or Uninstall the latest quality update. So, select one of them.
Now, to uninstall the updates, you need to follow the on-screen instructions. Then, reboot your Windows 10 PC. Now, most probably your computer wills tart normally.
Additional Fixes:
You can also reset your PC if nothing helps you to fix the issue.
Performing a clean install of Windows 10 on your computer is another useful method. So, you may try this once.
So, that's all we have for you on fixing if your computer won't start after the upgrade. We hope this guide helped you. Meanwhile, if you have any doubts or stuck while applying the mentioned fixes, you can feel free to reach us in the comment box.